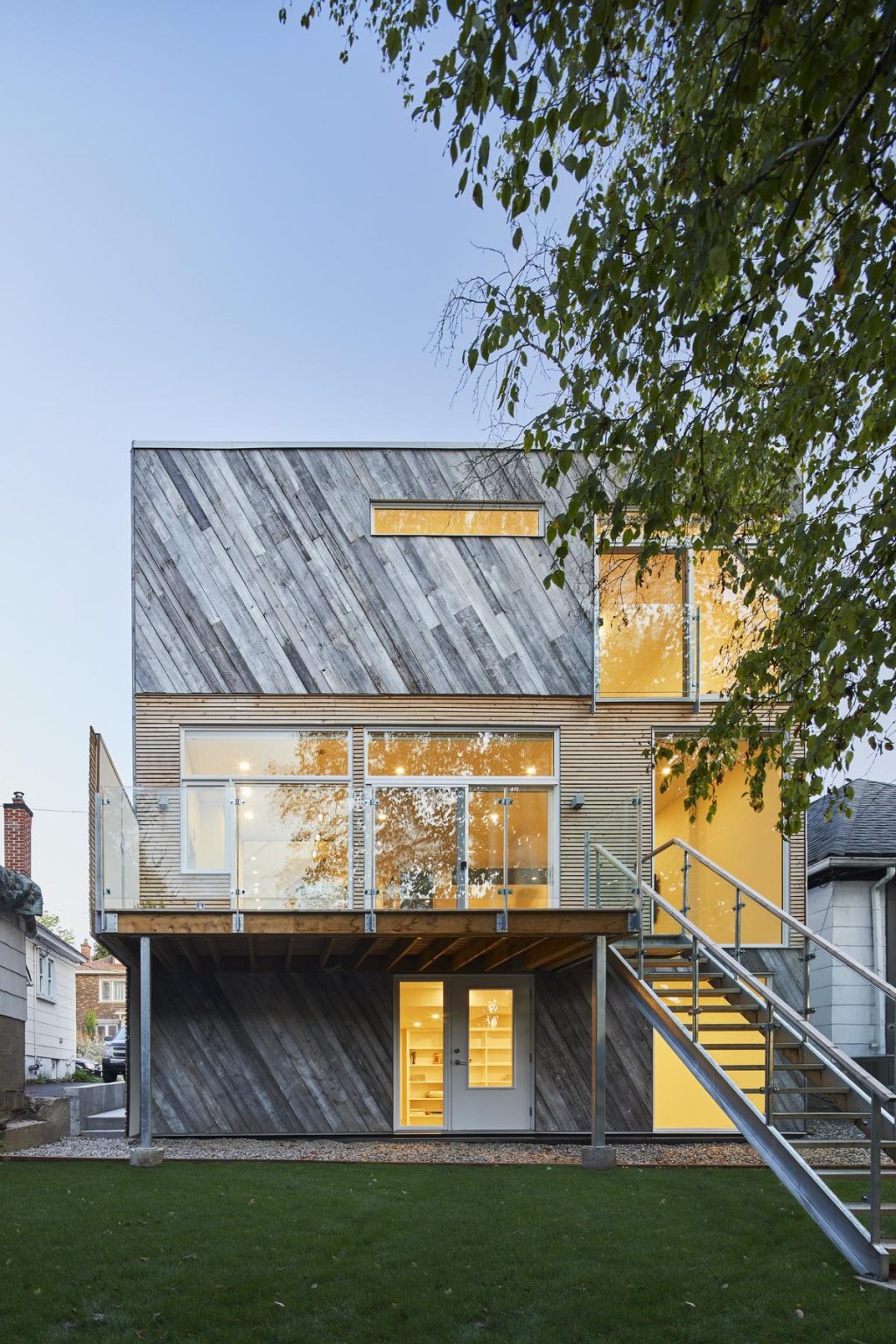 Contemporary custom home on Fentiman av by Shean Architects
---
Straddling the old shoreline of the Rideau River, this contemporary custom home on Fentiman Avenue nestles itself into the streetscape. Retaining the area footprint of 600sqft of the previous home on the land, the design was further refined in response to its relationship with the beauty of the natural surroundings. The natural wood siding in its different applications encourages warmth and familiarity while using contemporary design. This provides the home to be both unique and complementary to the fabric of the existing neighborhood. The reclaimed oak, angled across all sides of the home, presents a dynamic movement to echo the relationship to the river. Also, an eastern white cedar lends an anchor to the front corner to counter the oak.
Strategic placement of the street-side windows promotes privacy on the ground floor while corner windows open up views to the Rideau River on the second floor. Careful orchestration of views through clerestory windows allows sightlines to the surrounding tree canopies and the strong permeance of ambient natural light. Floor to ceiling windows at the rear of the ground floor open up to the southern gardens and provide access to a raised deck.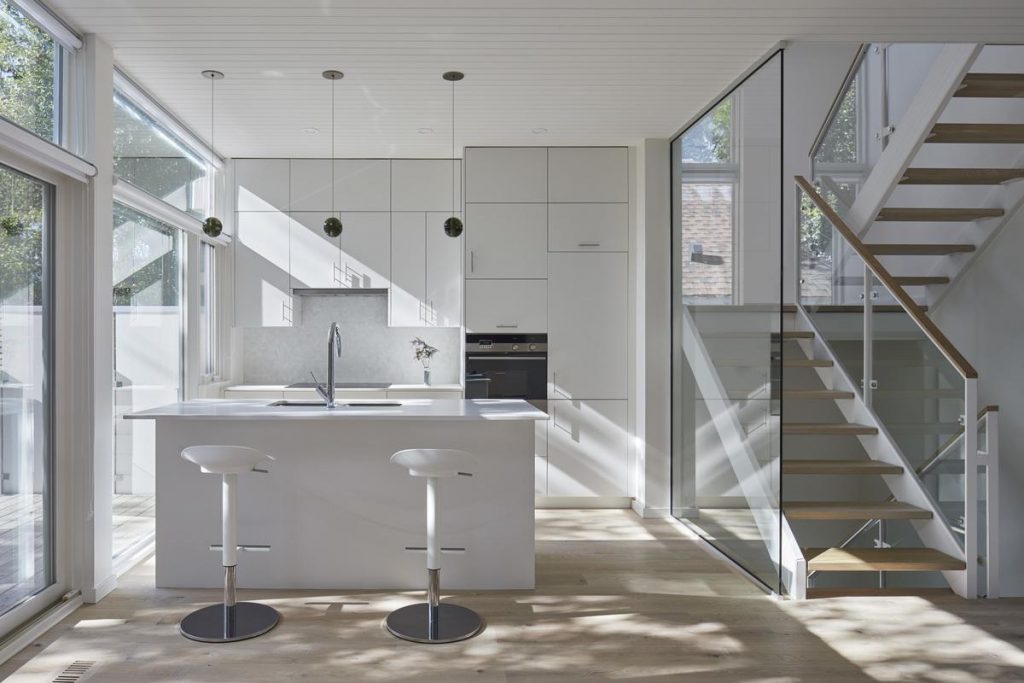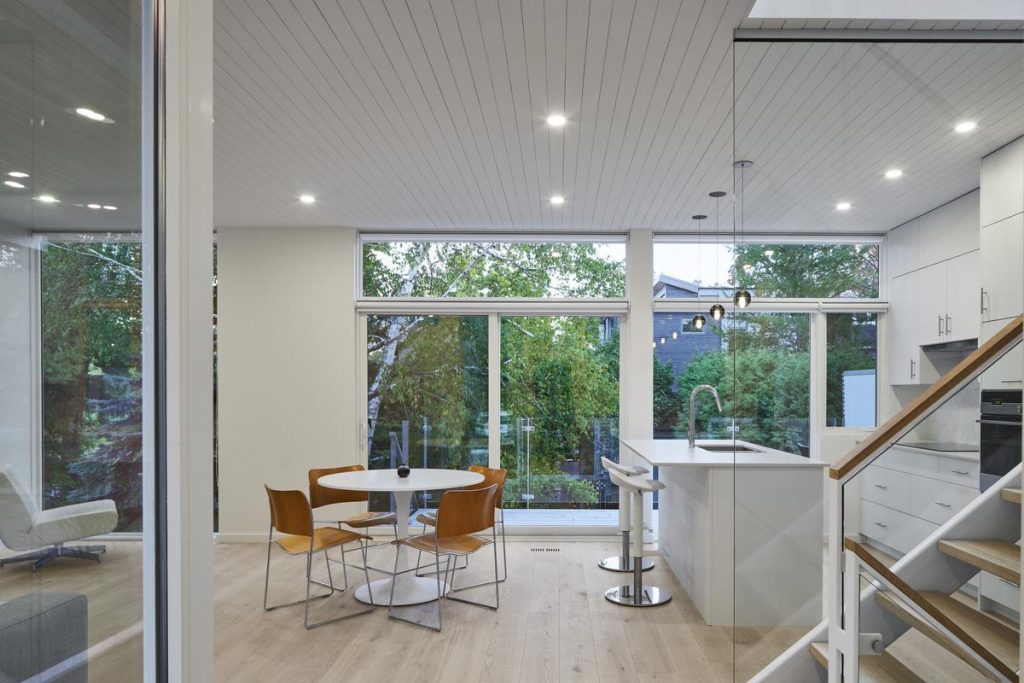 The deck on the second floor, atop the carport, provides a second-floor vantage to the river and Brighton Beach Park. The architects retained a large white birch residing in the rear of the property. It became a focal point view from the large floor to ceiling windows on each level. The exchange of natural light throughout the day and the seasons, allows the light to flow through the small but articulate home, like the water navigating the shores feet away.
Project by Shean Architects
Photos by Doublespace Photography