Creating a Home for Connection: Blending Tradition, Landscape, and Flexibility
---
The client's request was a house that fosters family bonds, connects with nature, and embraces tradition. Large central areas encourage family gatherings, while smaller bedrooms offer privacy. As children age, they can move to the other end of the house.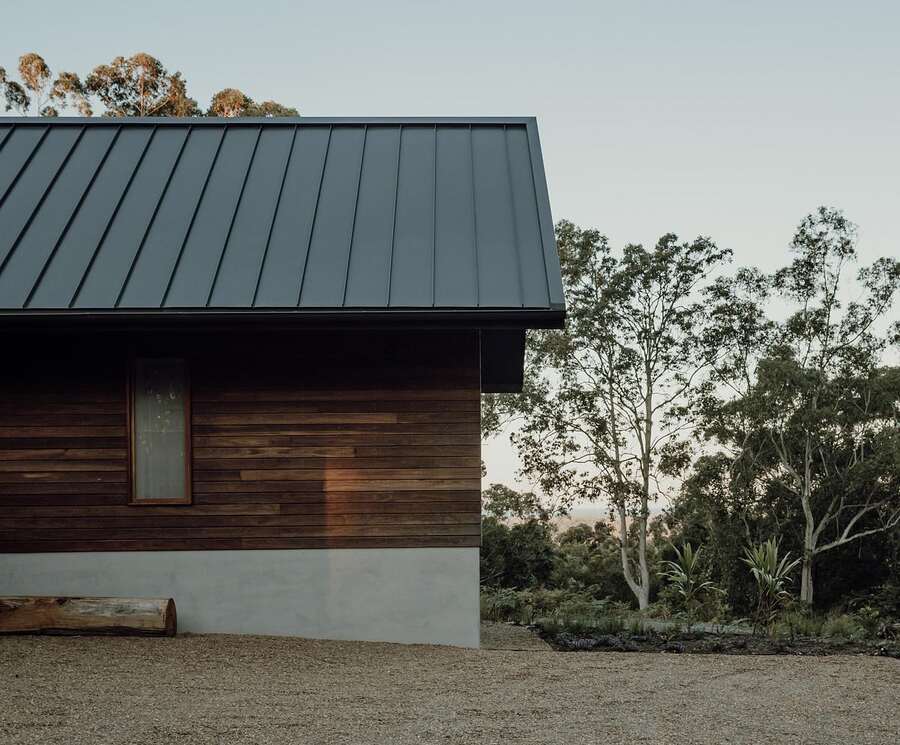 Embracing the Surroundings
The house seamlessly connects with the landscape through sliding glass doors and large windows. Natural light and ventilation enrich the daily experience, harmonizing with the seasons. The architects were drawn to traditional Queensland architecture, aiming to create a home that complements the local climate and lifestyle.
Inspired by Noosa's Elegant Past
Early Noosa buildings with gable roof timber structures served as inspiration for the Australis house. Externally, the architects utilized local hardwood, stone, and metal roof sheeting for a beautiful and low-maintenance facade, resilient to bushfires.
Inside, local hardwood, stone, concrete, and plaster evoke warmth and durability.
Following the Farmhouse Typology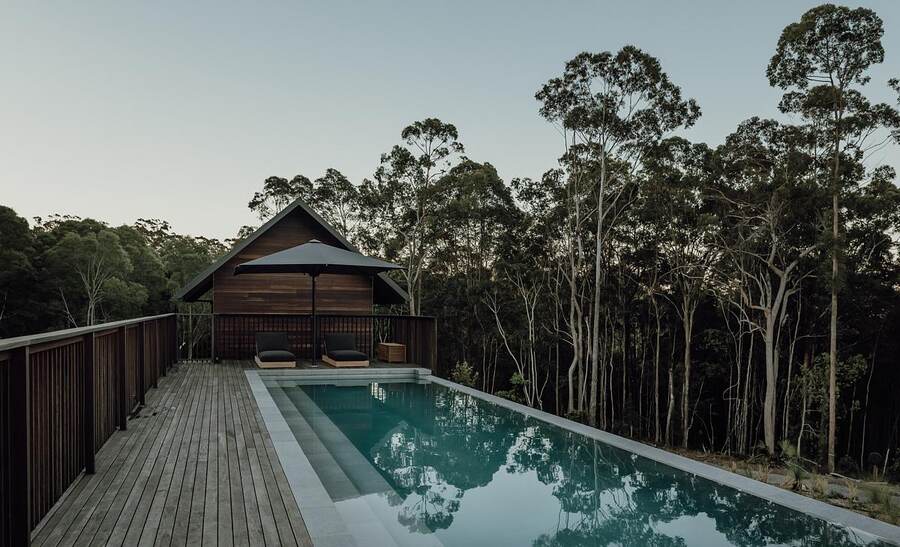 The Noosa hinterland's rural properties inspired Sealand Architects to adopt a farmhouse typology. The house was divided into smaller pavilions, allowing for a natural flow with the landscape.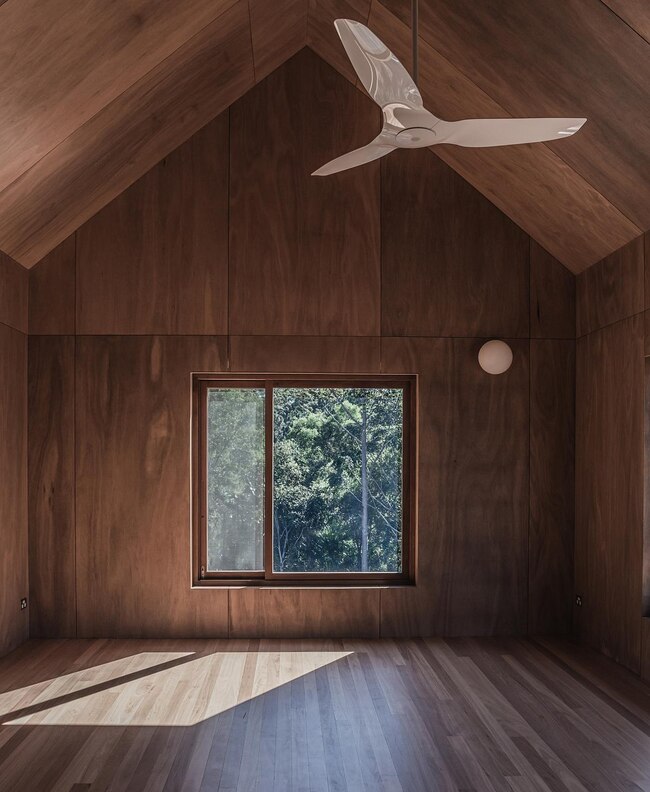 Mitigating the Bushfire Risk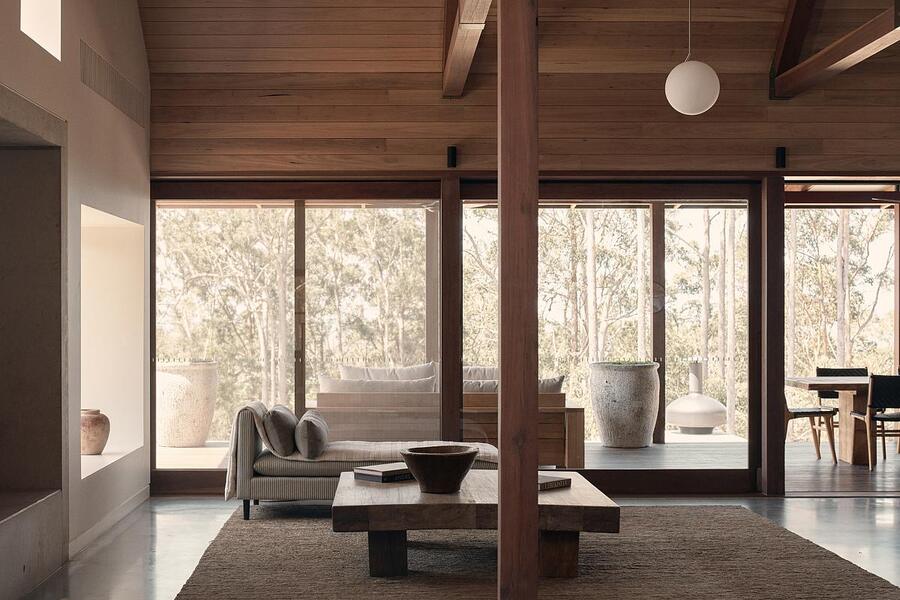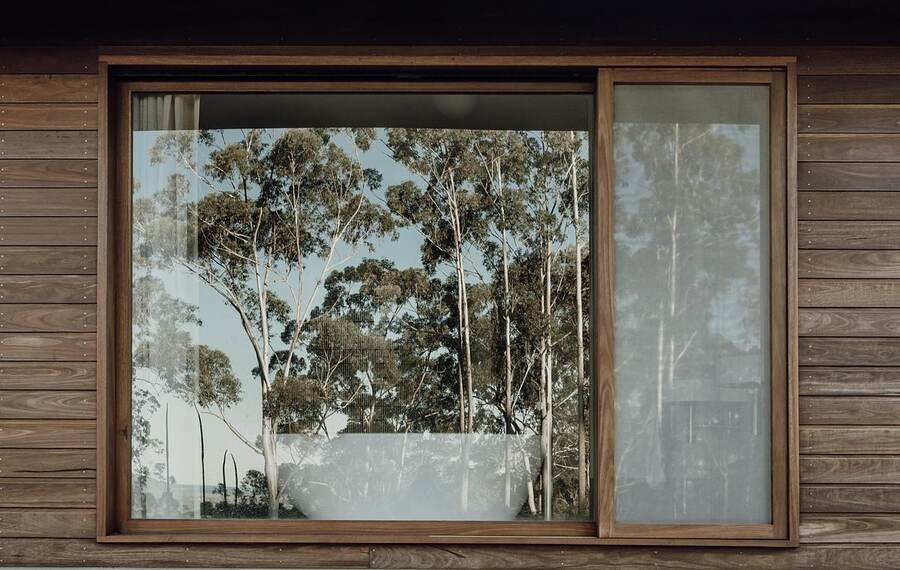 Surrounded by Australian native forests, the house faced the challenge of bushfire risk. To reduce the risk, flammable eucalyptus trees were replaced with water-rich native rainforest plants, creating a natural buffer.
Architect: Sealand Architects
Photos: David Chatfield and Emma Bourne