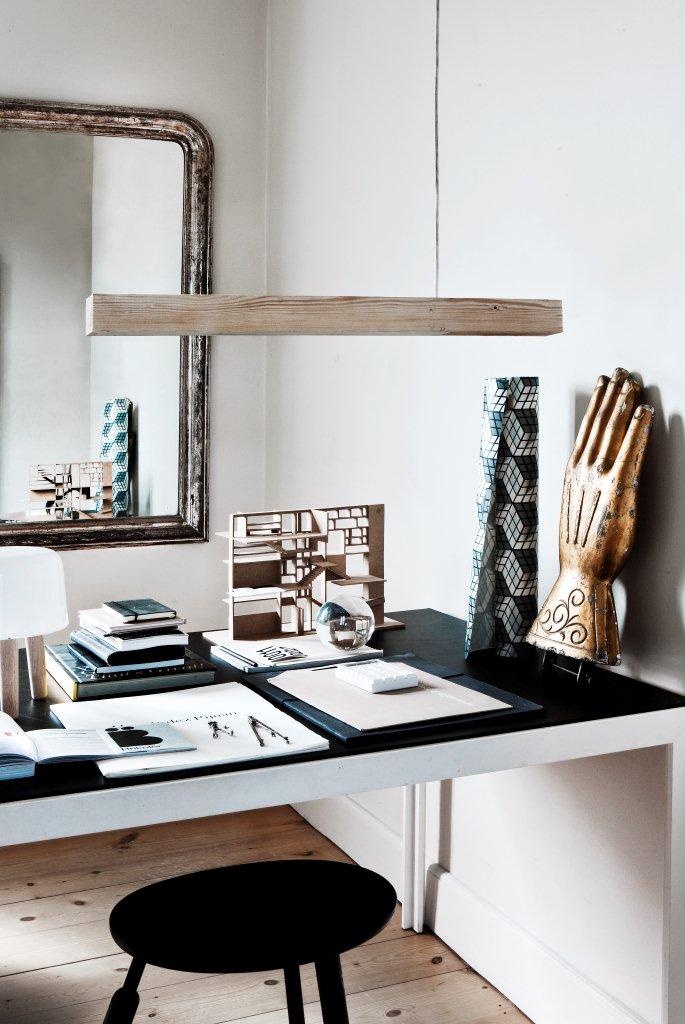 Creating Inspiring Workspace
---
So, the summer is officially over, pupils and students all over Lithuania had already celebrated their first day at school and the busy months began. As usual with the start of September and the end of August, the stationery abundance begins everywhere in the stores. Since I have been working from home for about three years now, I definitely know how important it is to surround yourself with people, places, and things that inspire you. Similarly, I find that working from a clean desk and pretty home office is paramount for keeping me inspired and productive. If you feel, that working in your office seems a bit unpleasant, maybe you need to spruce up your workspace a bit. When in doubt, a fragrant candle and/or a vase of fresh flowers work all kinds of magic too. Today we're sharing a bunch of ideas how to make your desk and office seem much more welcoming, and to invite your creative and productive muses to your head.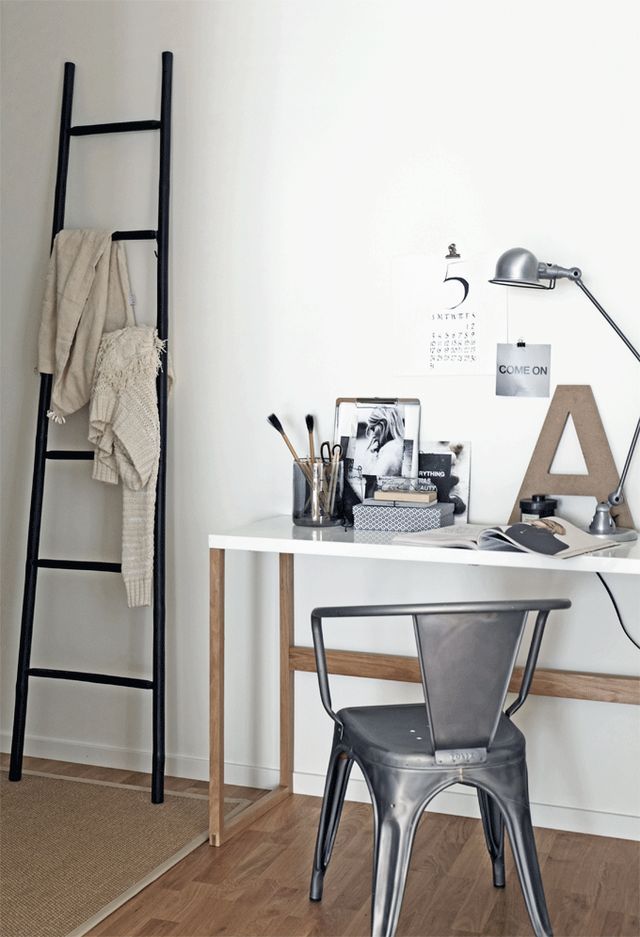 If you are a fan of industrial looking working space, however you're not planning on spending every dime, just pick a matching chair and table lamp. The whole look and other details are simple and neutral, the decorative ladder adds some character and can be used for storing magazines, notebooks and a warm blanket if needed. Via Death by Elocution ↑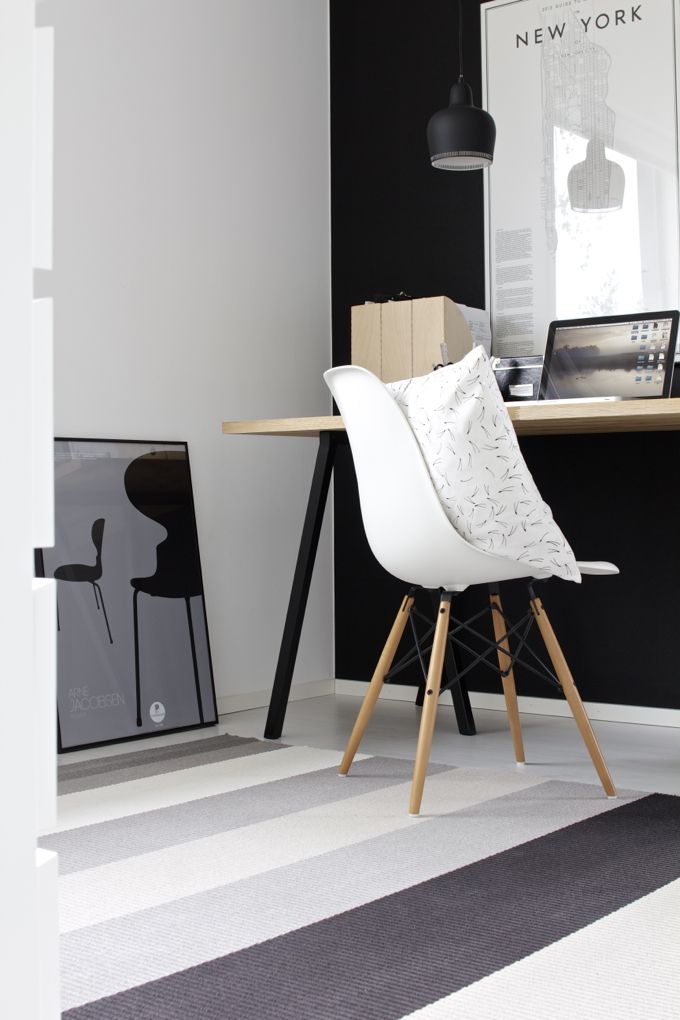 Another idea to raise your productivity, is to keep your office clean crisp and minimal. The look in this image, can easily be achieved with simple Ikea furniture and decor elements, while adding some contemporary art pieces in comparatively bigger frames. You can never go wrong with a classic colour palette – black, white, grey shades and light wood. Via ↑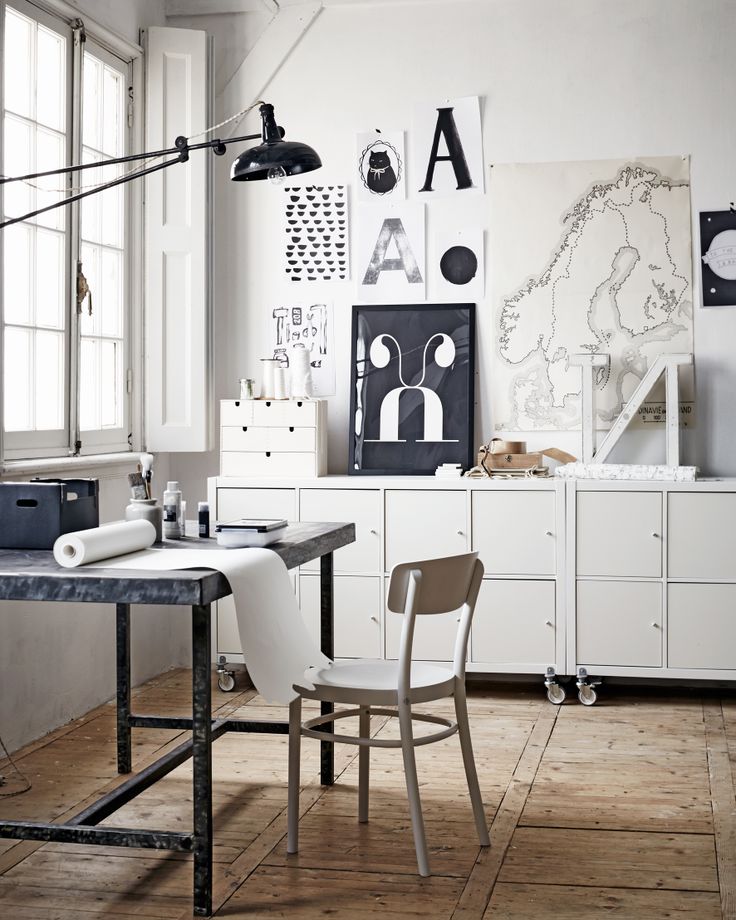 Via House To Home ↑
Via Remodelista ↑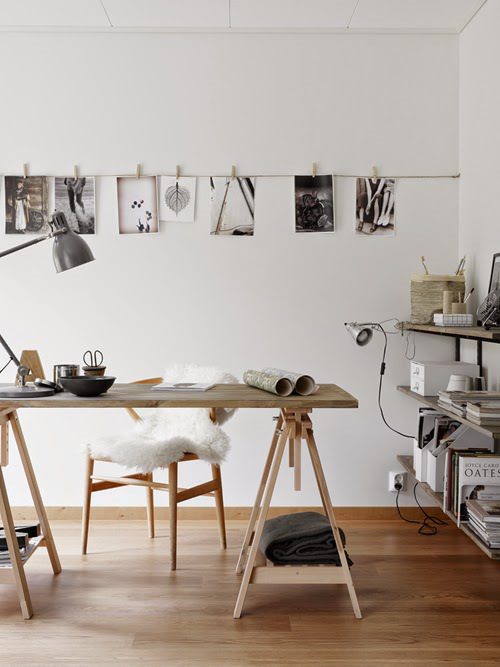 Via Coco Lapine ↑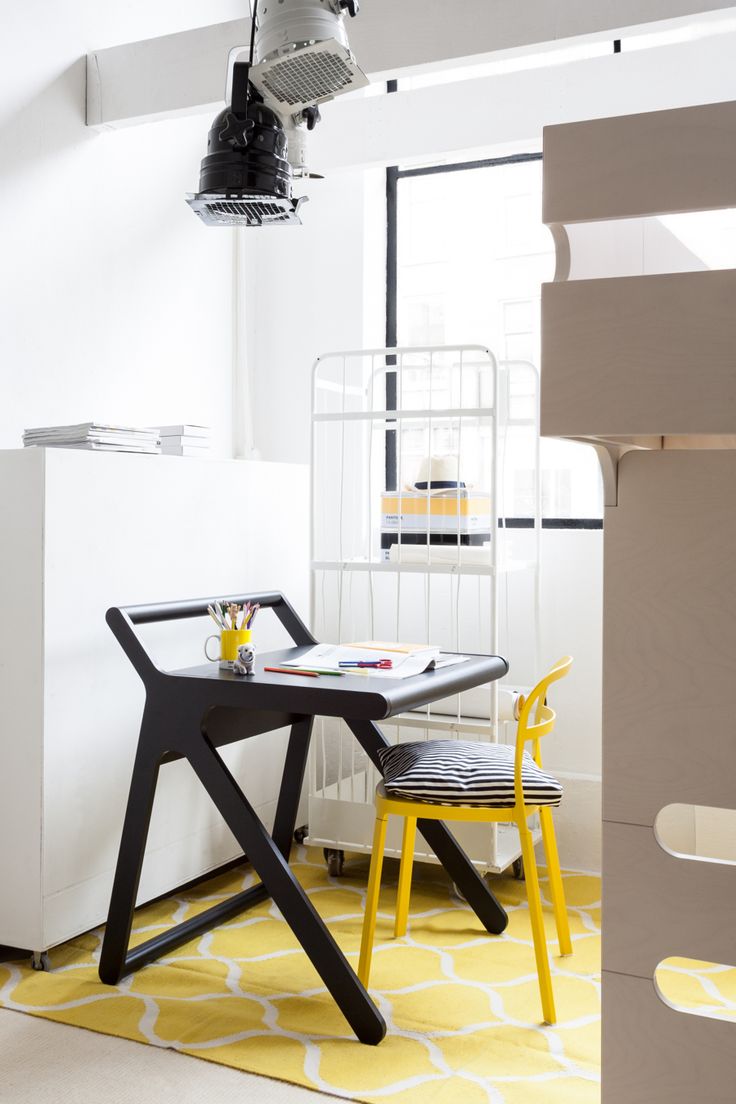 If you feel like there's not enough colour in your space, and you can't live  without it, choose something in warmer and brighter shades. One of the best choices is to incorporate some yellow details. This colour is one of the warmest and happiest colours, and brings a lot of movement to otherwise neutral room.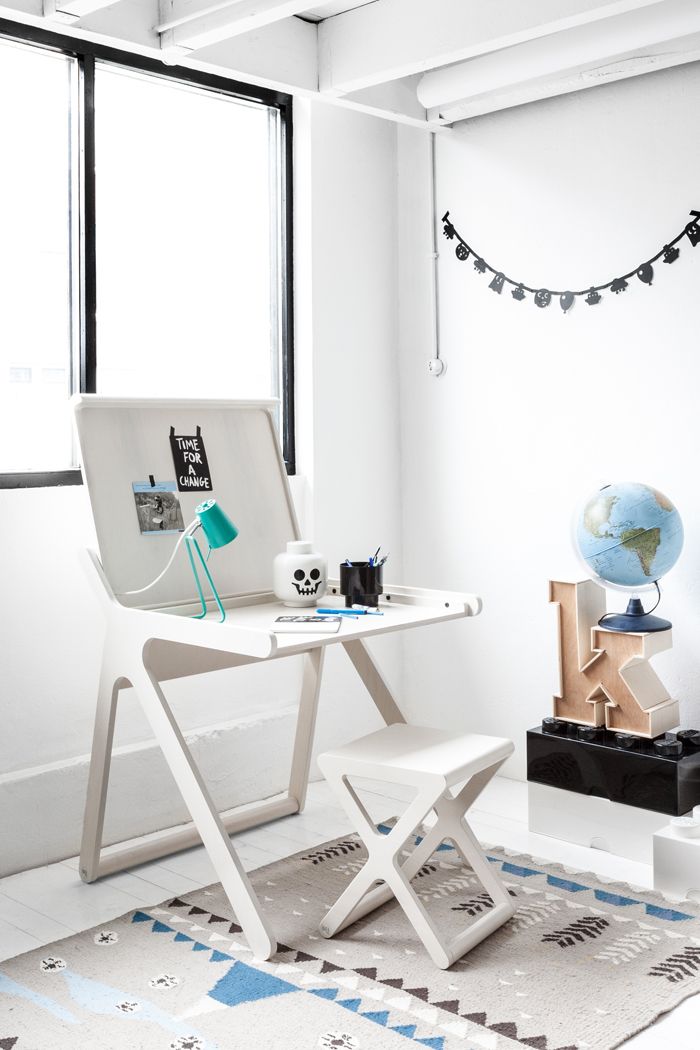 If you're not a fan of yellow, and blue is your color of choice, remember, that it's a cool shade and can bring your mood down, so don't use too much of it. Combine it with lighter shades of other neutrals and white, and you'll won't be wrong.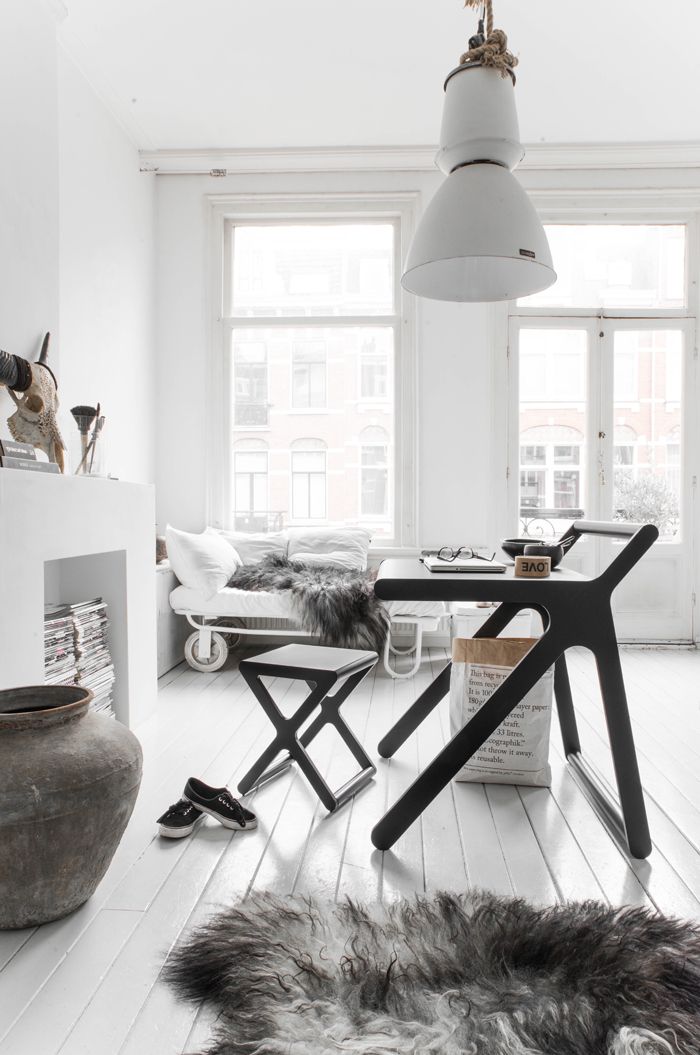 3 top images Via Rafa Kids ↑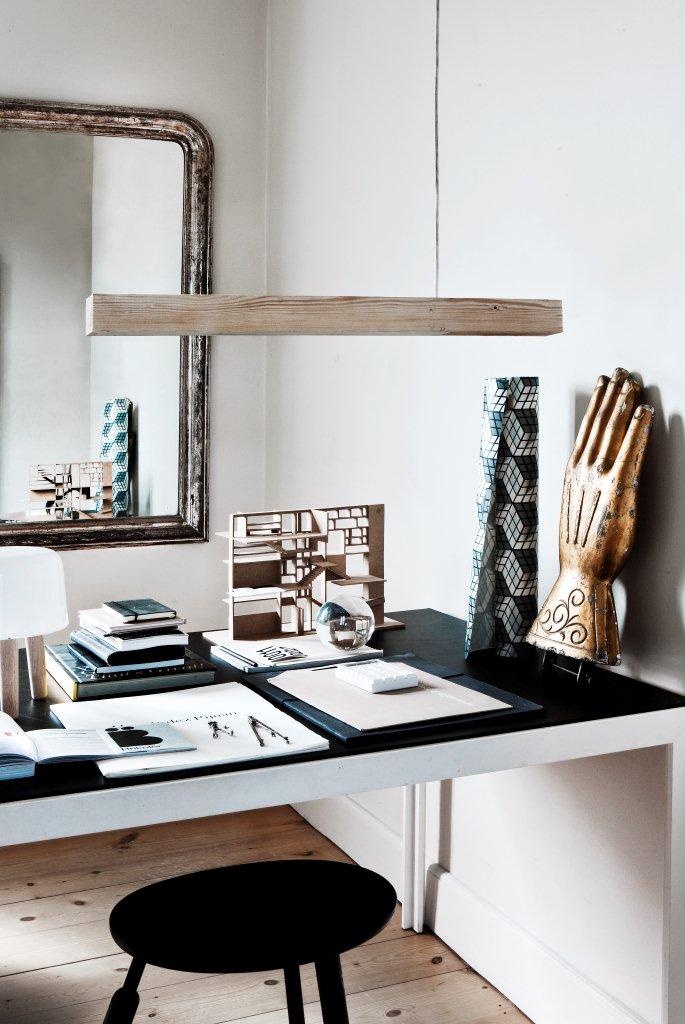 Via Tanini Home ↑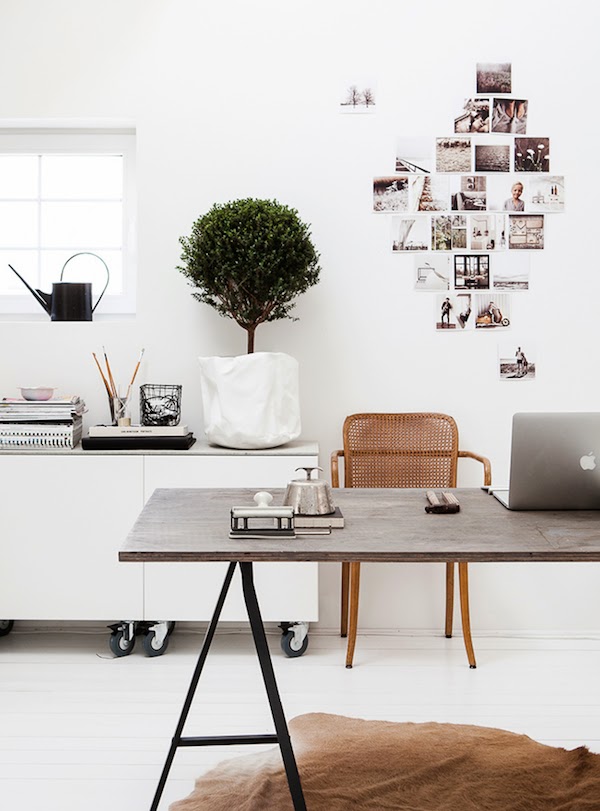 Via Vosges Paris ↑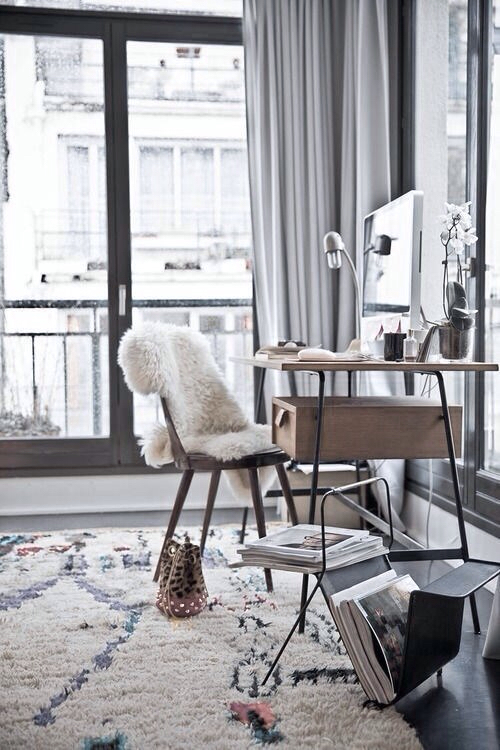 Via Paulina Inter ↑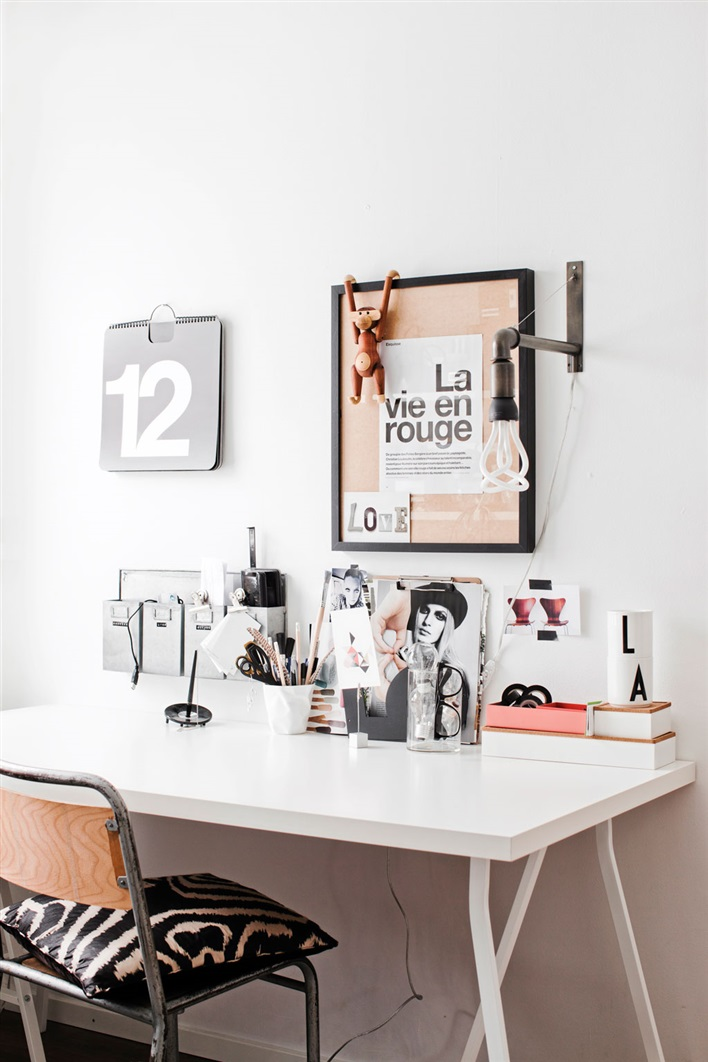 Via 79 Ideas ↑
If you're an incurable romantic and a lover of everything cute and vintage, choose floral wallpapers, or other decor, that make the space feel cozier and a bit magical. It's a great choice, but should only be used in workspaces that do not require a lot of reading, writing/ doing homework and for people who lose their focus easily, because colourful patterns can be tiring to your eyes and I'd say a bit distracting. However, there's a saying – beauty requires sacrifice, therefore if you're okay to be distracted once in a while with your amazing wallpaper, there's no harm, is it?
3 top images Via Still Stars ↑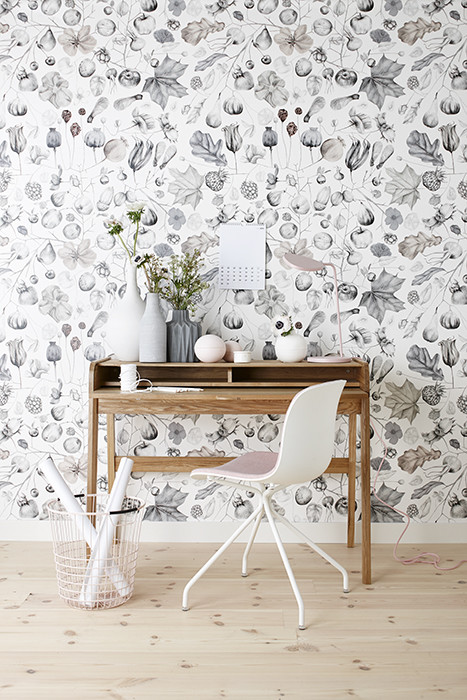 Via Photo Wall ↑
Via Behance ↑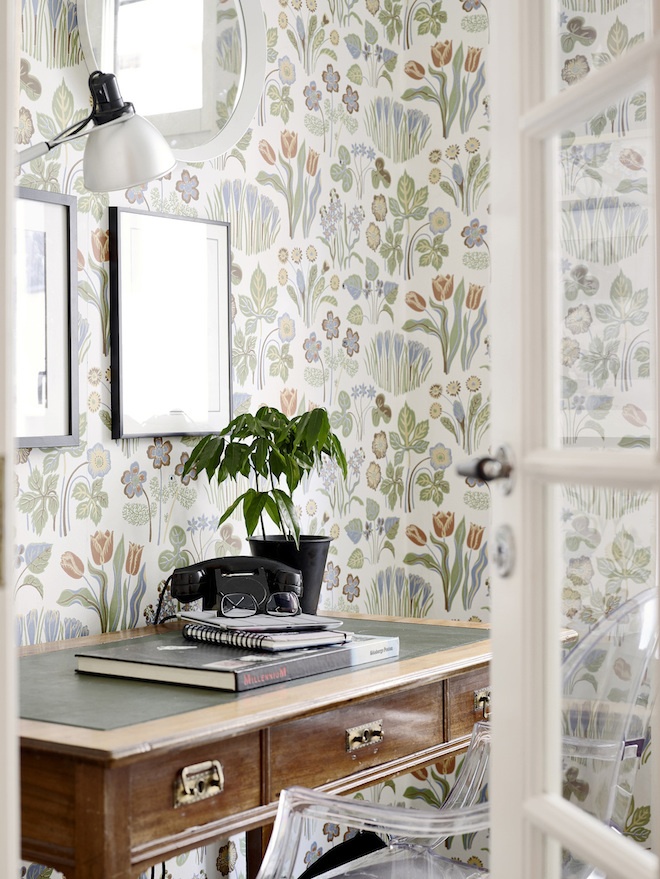 Via My Scandinavian Home ↑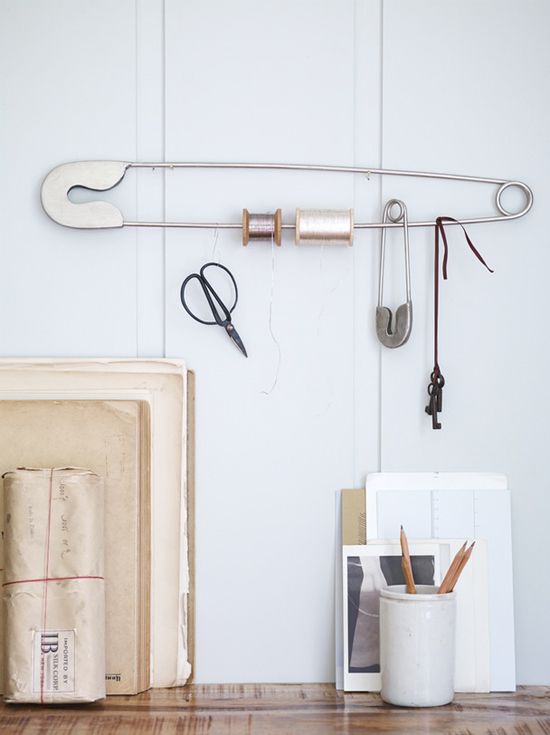 Via Cox & Cox ↑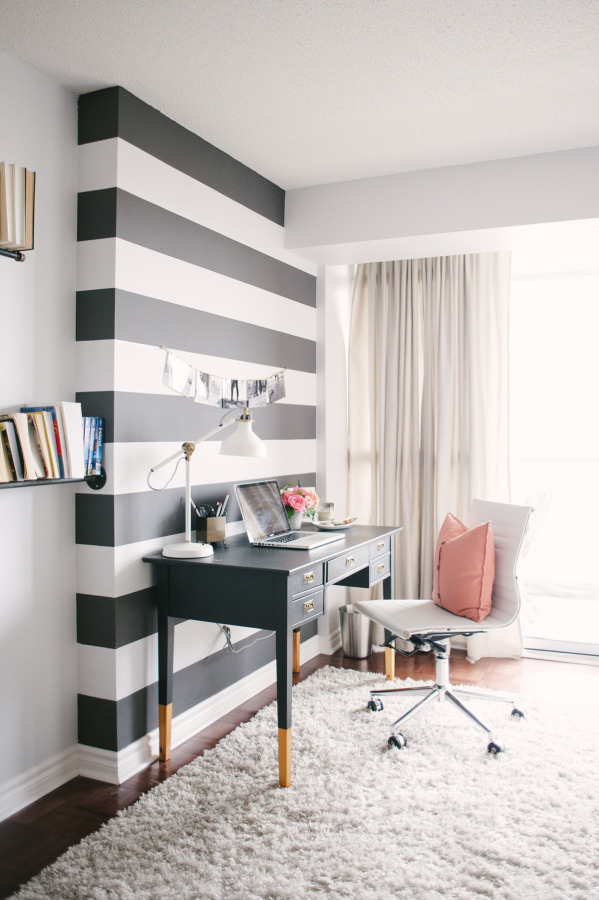 Via Style Me Pretty ↑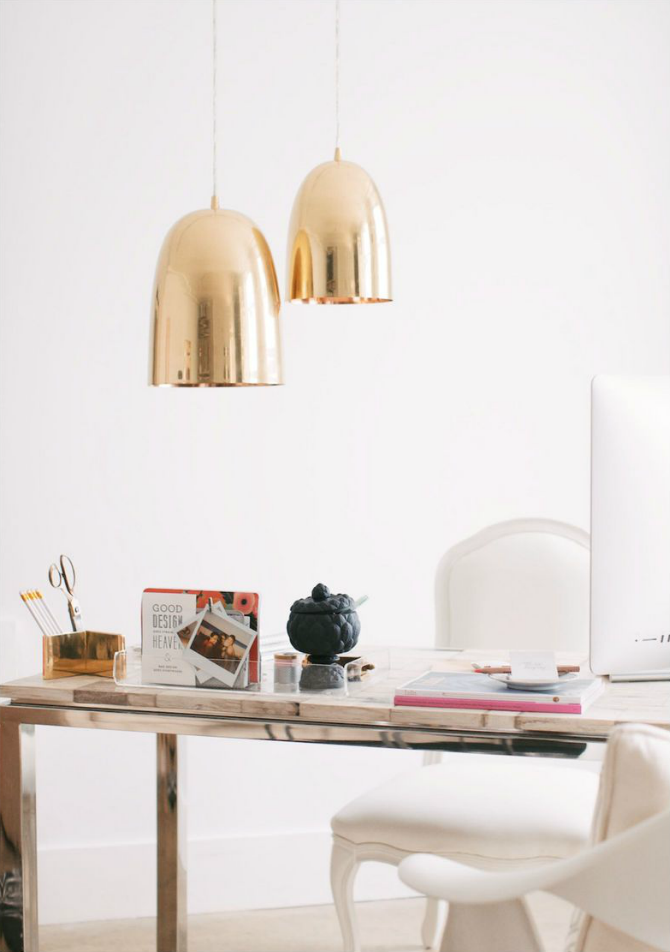 Via Rue magazine ↑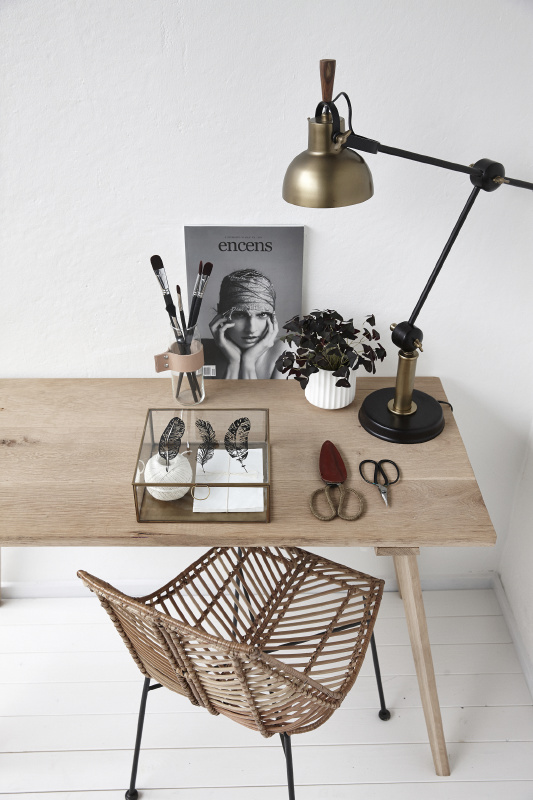 Via Byzenz ↑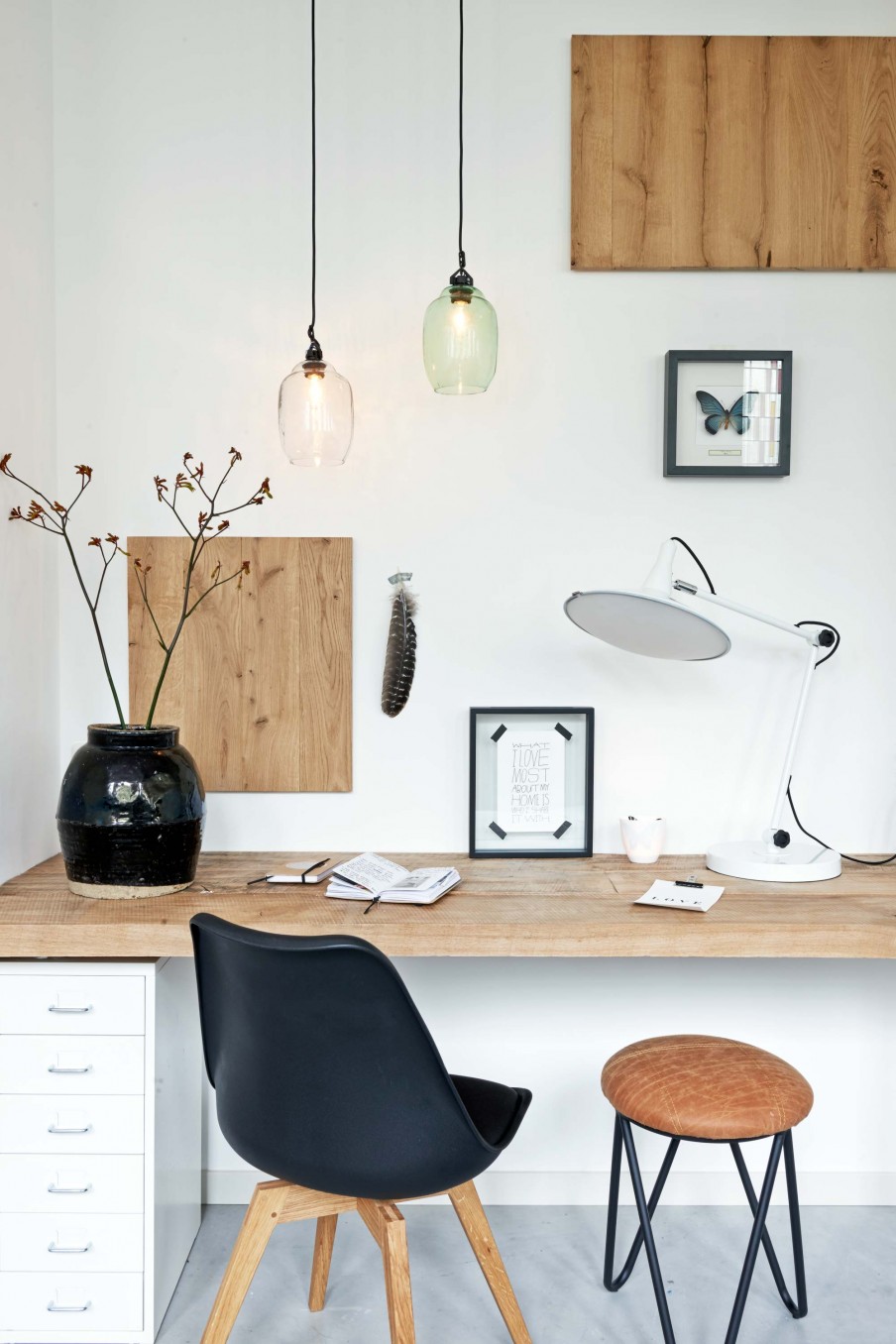 Via Vtwonen ↑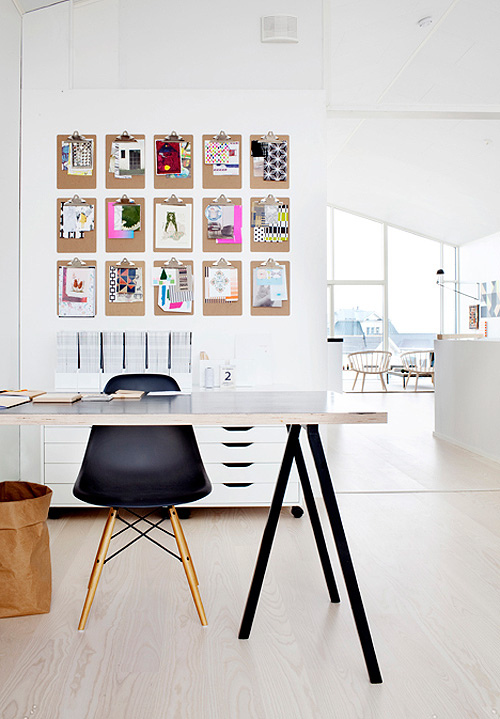 Via Decor8 on Flickr ↑
Via Domino ↑