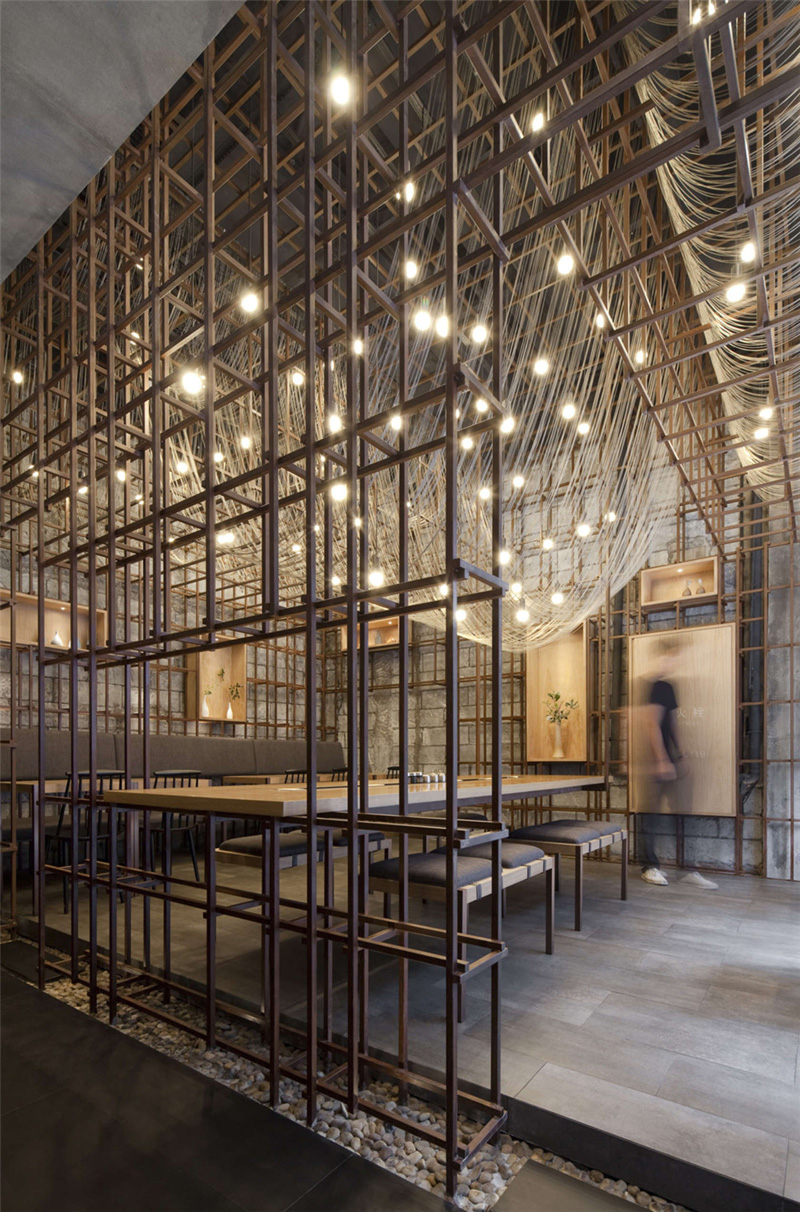 Dining under a noodle rack in this Chinese noodle restaurant
---
Designers from the Lukstudio have designed a restaurant based in Changsha, China, that was inspired by the traditional noodle making technique. After looking at the installation, You can feel the connection between the restaurant and the conception.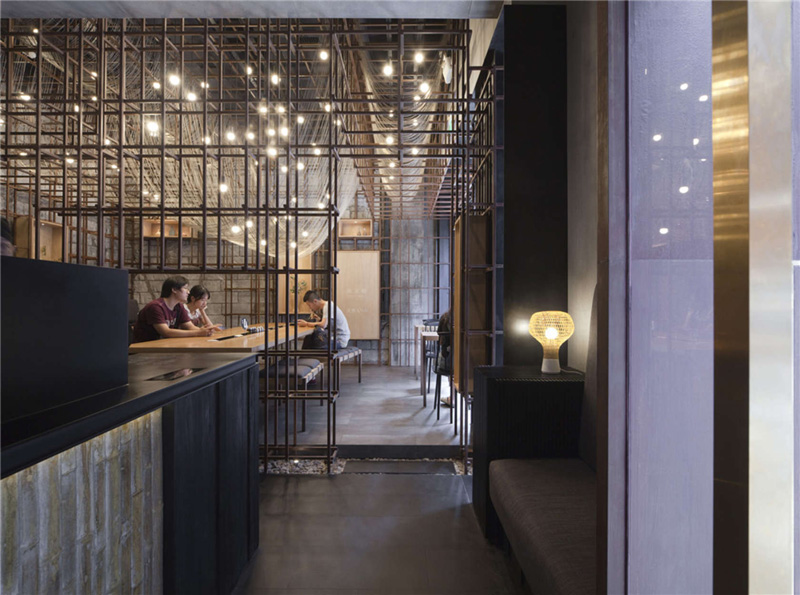 The designer described the concept and how did they came up with it: "Noodle soup is a common street food all over China. While most of these noodle joints spend tremendous effort to win customers with taste, some are adding attractive store design into their branding recipe."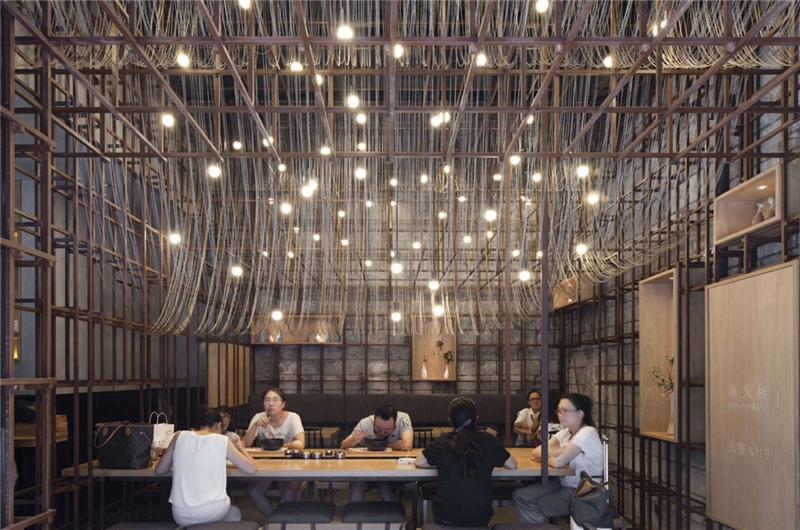 The noodle rack creates additional design element to the space, which becomes a significant sign of the restaurant and catches the attention. To conceive a contemporary identity for their first restaurant, Lukstudio integrates the tradition of noodle making in the spatial design by reinterpreting a noodle rack.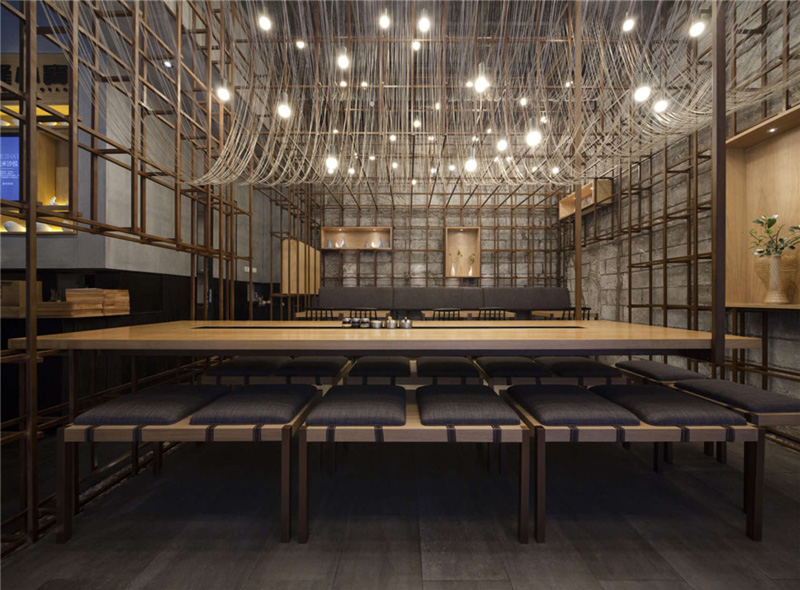 This creates a calm, yet mysterious touch and feeling to the space, which creates a certain character to it. Nestled along an outdoor shopping promenade nearby the Xiangjiang River, the 50-sqm noodle joint exudes a calm yet mysterious presence with its bamboo-cast concrete storefront.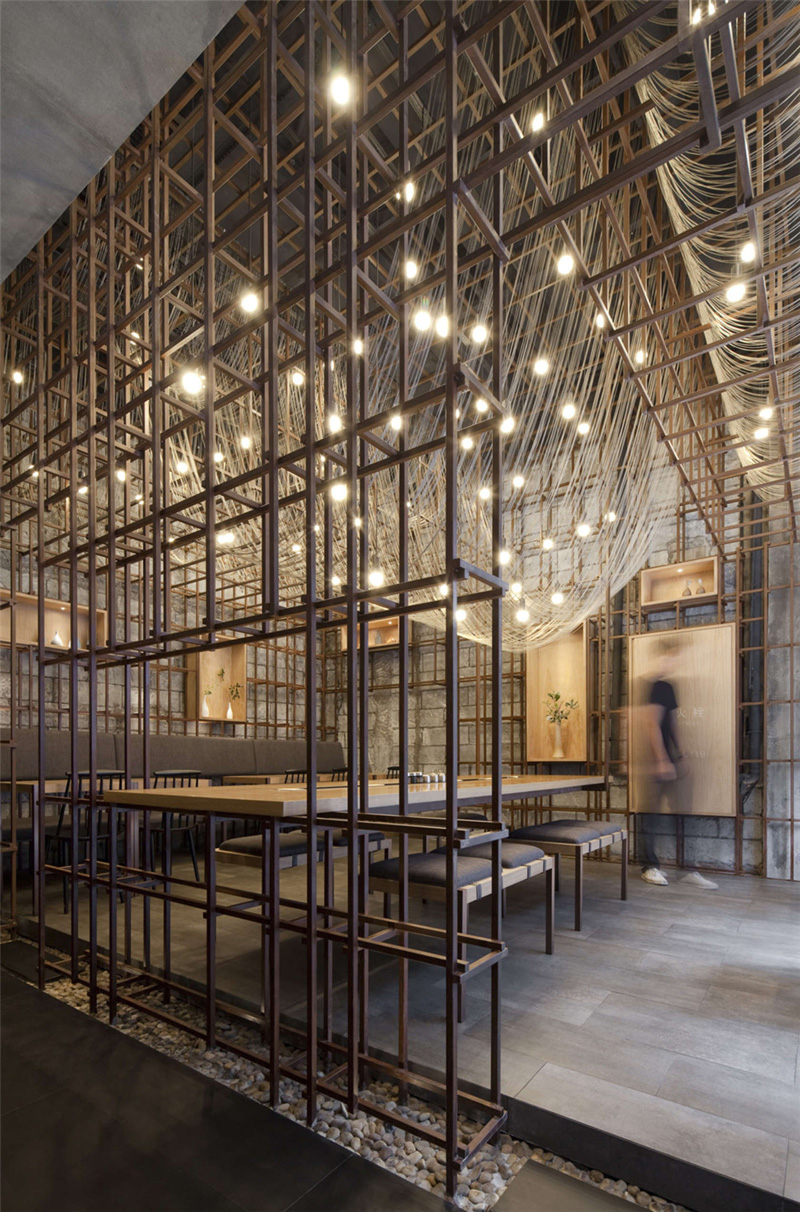 The making of the noodle rack was done by the original wall being stripped down to its structural blocks to resonate with the rustic metal grid. Secondly, wooden boxes were carefully placed within the rack to showcase selected porcelains. The final touches were done with a series of metal wires being draped across the dining room to create the lighting feature with hanging bulbs.