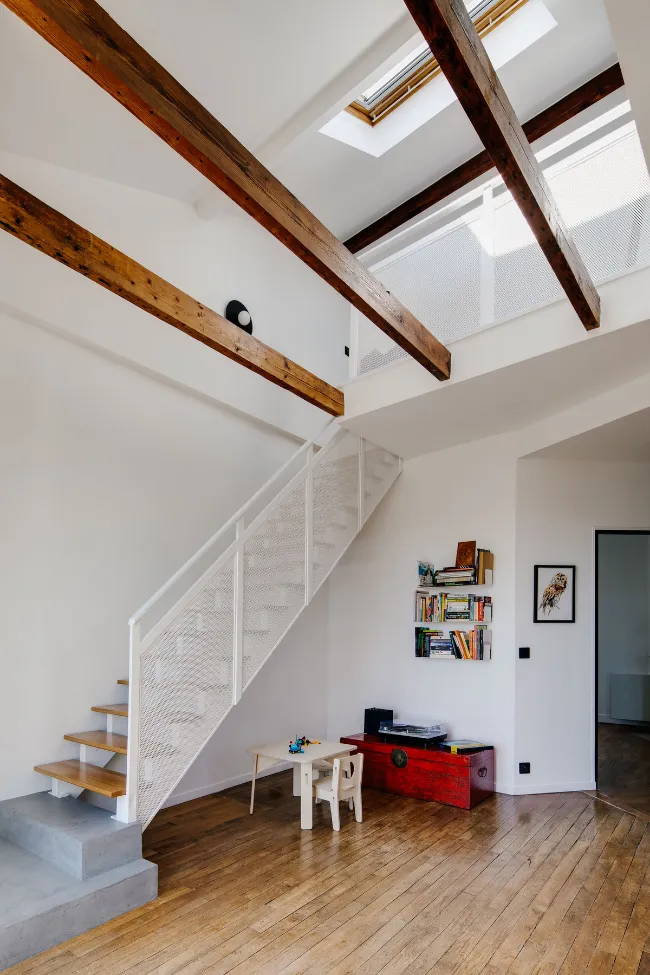 Duplex Apartment Renovation Near Paris by Atelier Varenne
---
This project involved a complete transformation of a duplex apartment in the outskirts of Paris. The renovation aimed to reorganize the space, create a custom staircase, and unite the two levels of the previously separated duplex.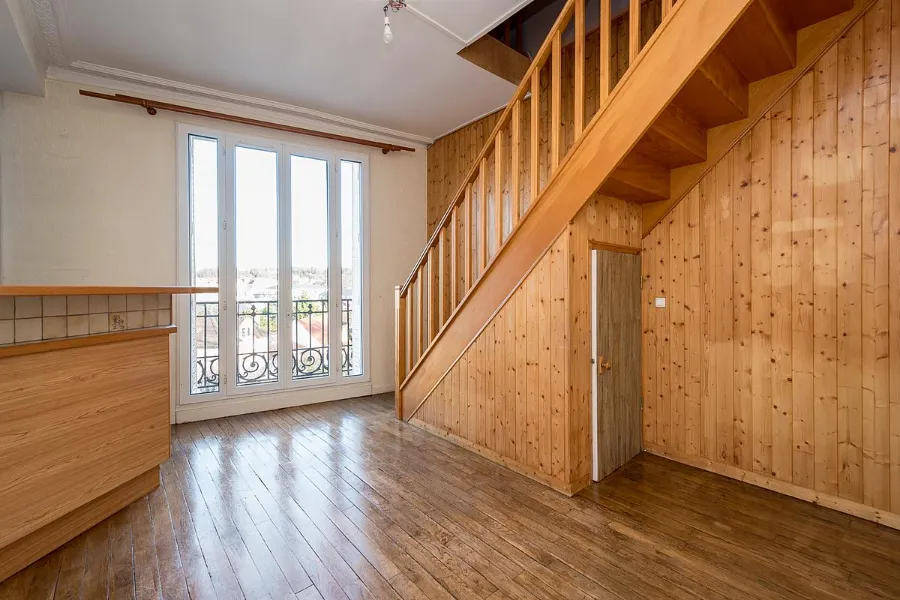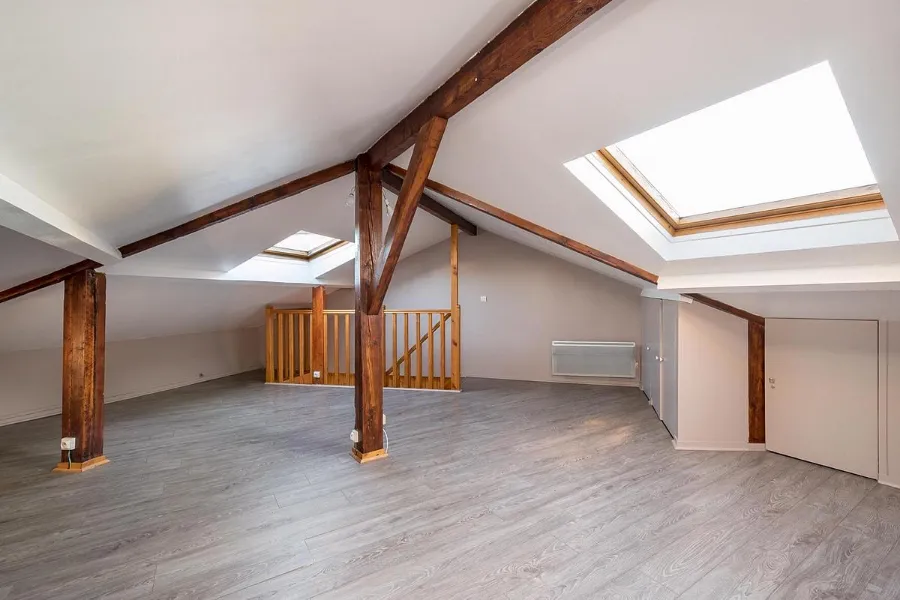 Connecting with Parisian Charm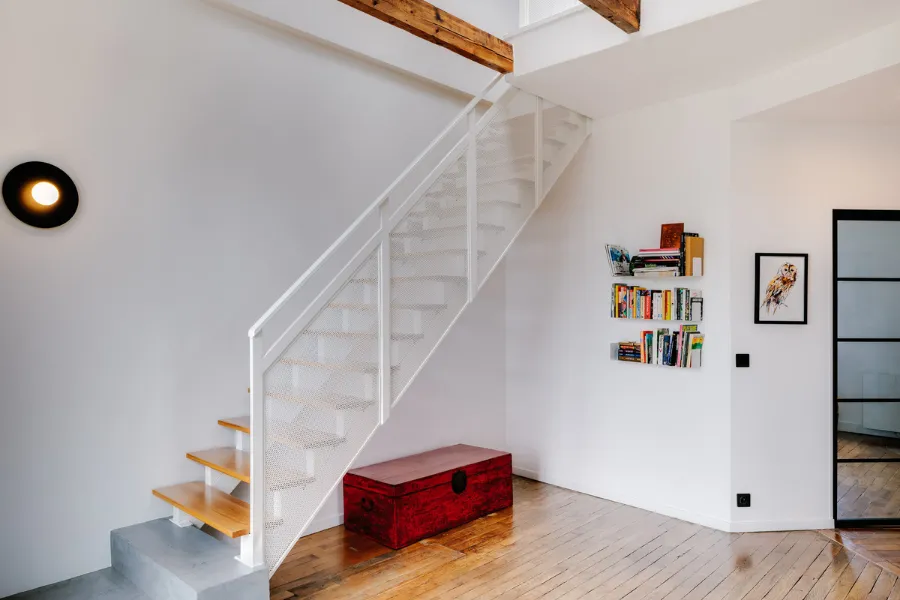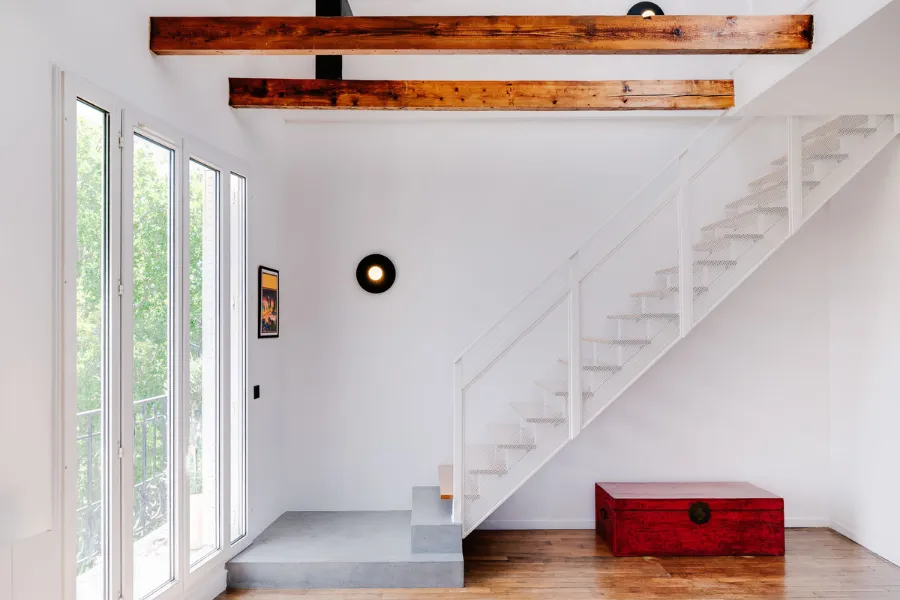 The French windows and balcony offer clear views that enhance the Parisian charm while filling the living areas with sunlight. This blank canvas provides the perfect opportunity for a small family to personalize it.
Designing for Growth and Harmony
The new owners, a couple with a young son, desired a home that could evolve with them. They wanted communal spaces for family gatherings and adaptable workspaces.
Revitalizing a Neglected Layout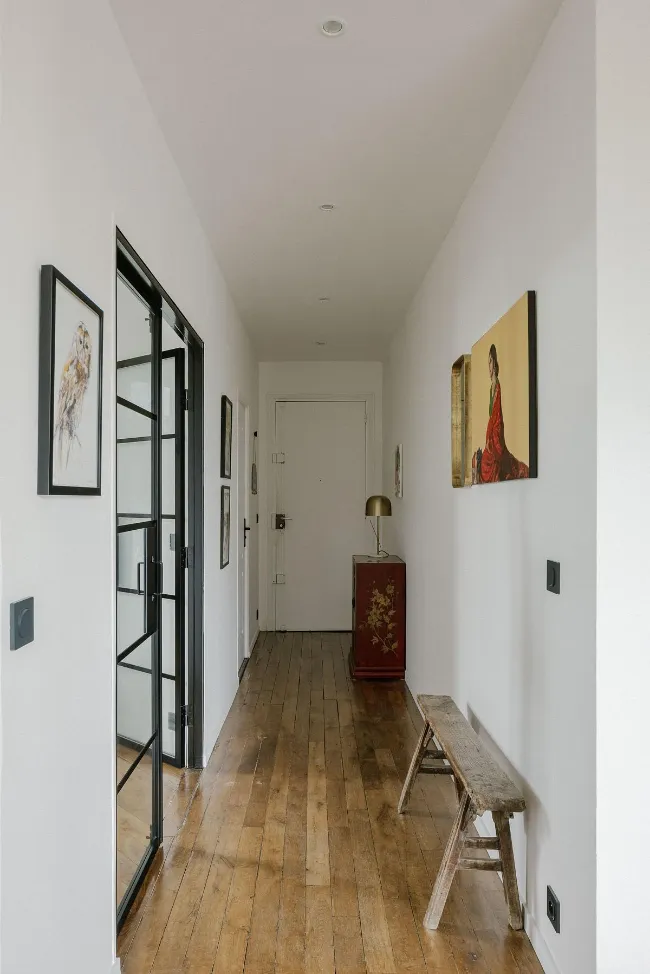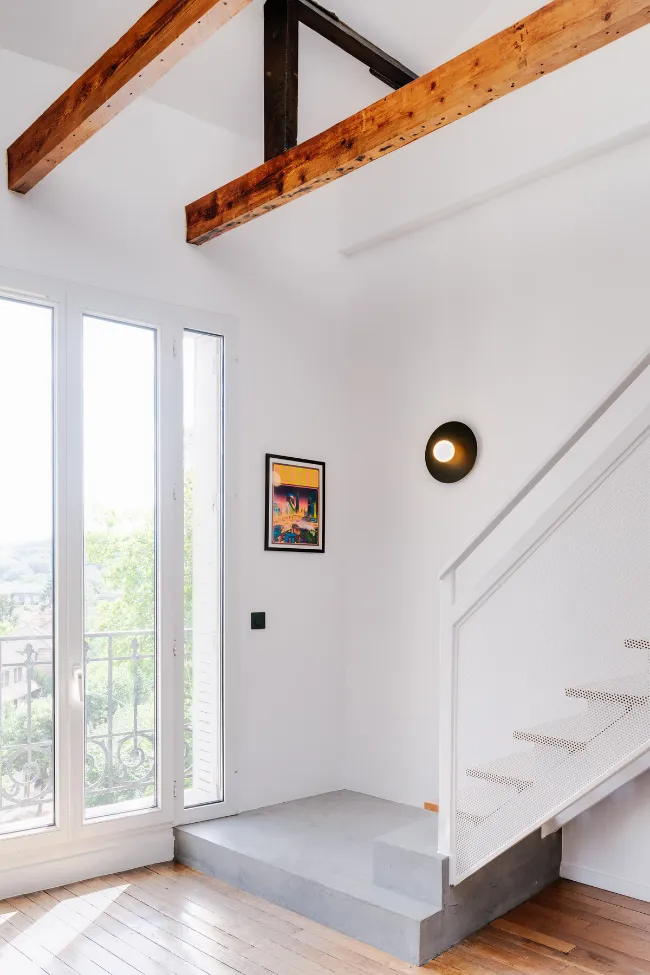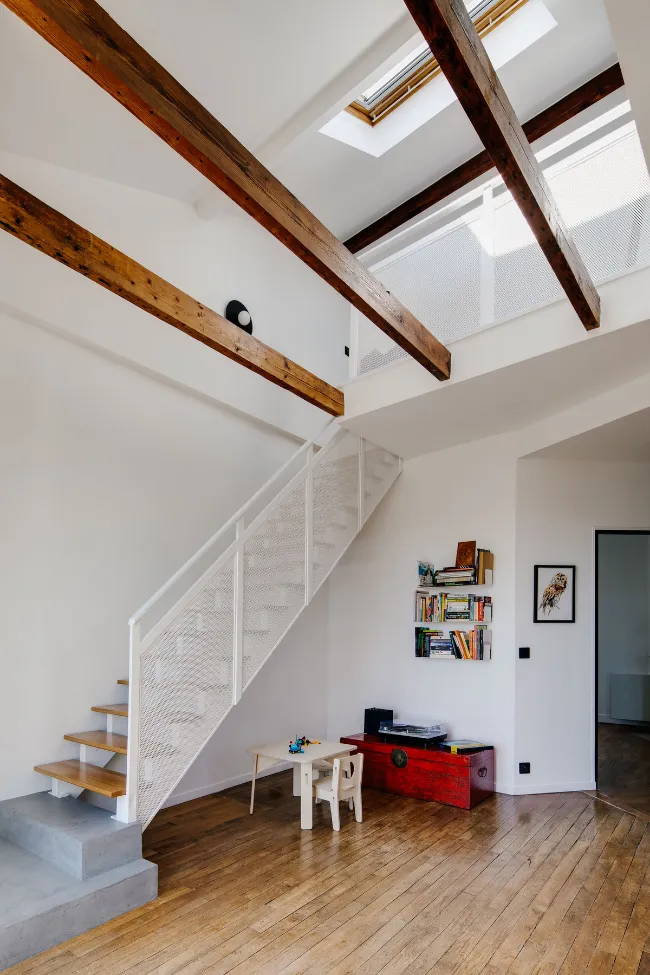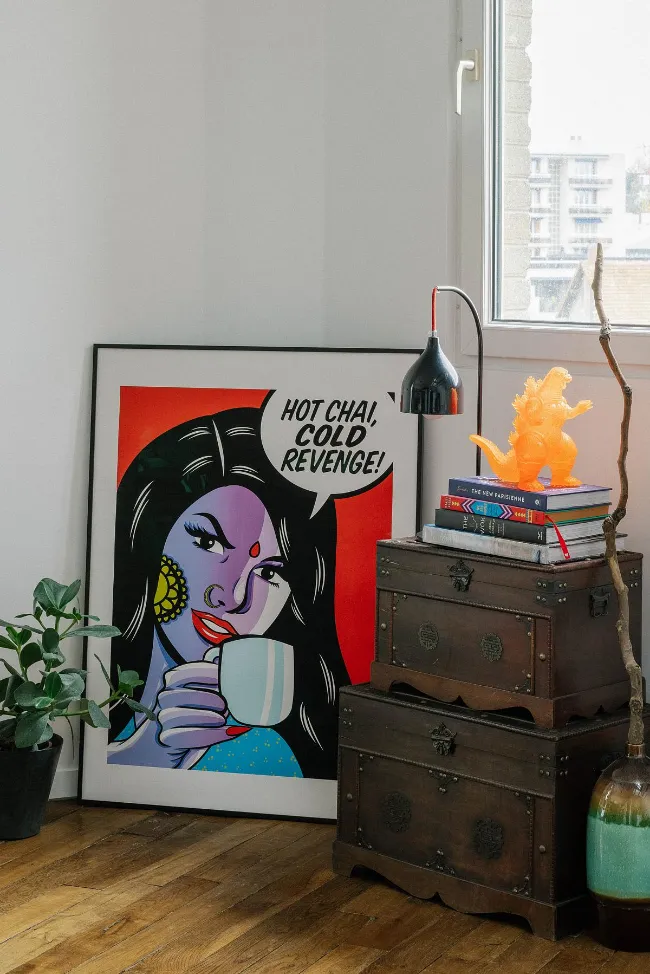 Previously vacant for years, the duplex was in poor condition, divided into many small rooms. None of the rooms were spacious enough for living or dining areas.
Navigating Structural Challenges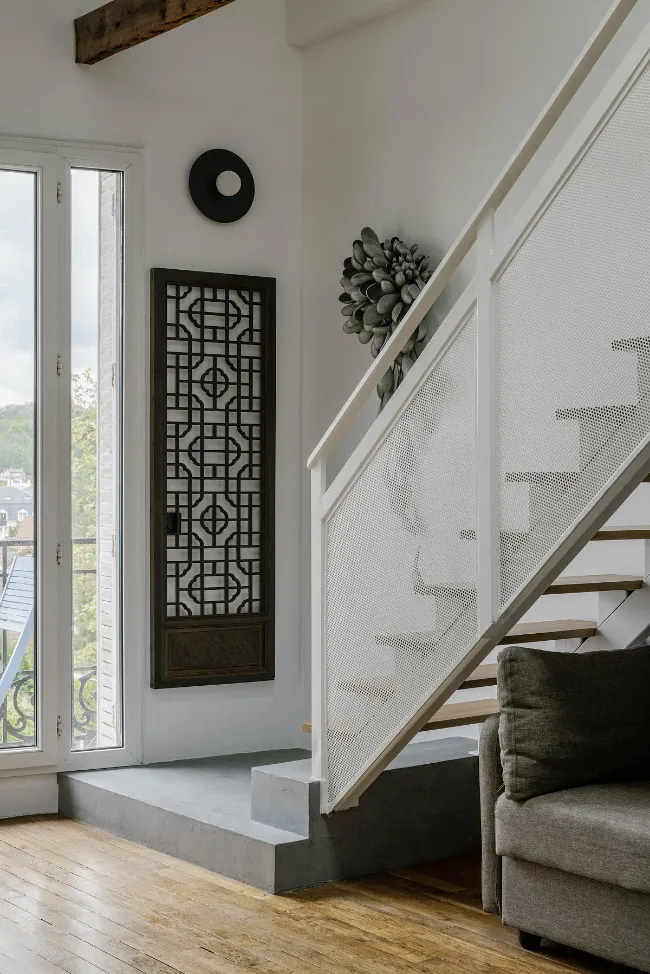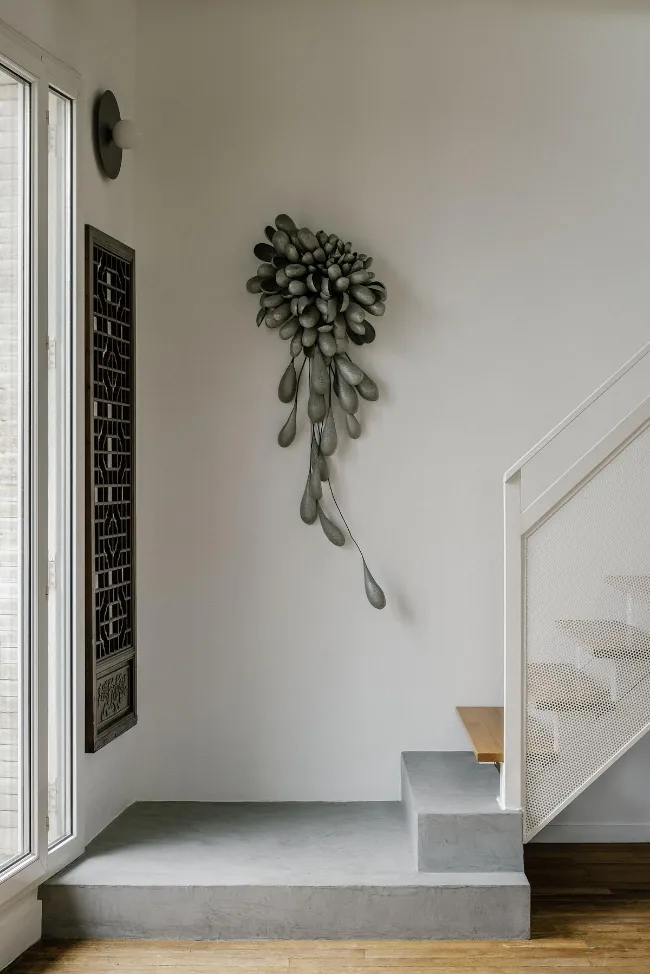 Due to the apartment's status in a building, structural changes required a lengthy process. A creative layout was devised to connect the open kitchen and dining area on the lower level with the large family living space upstairs.
Balancing Work and Play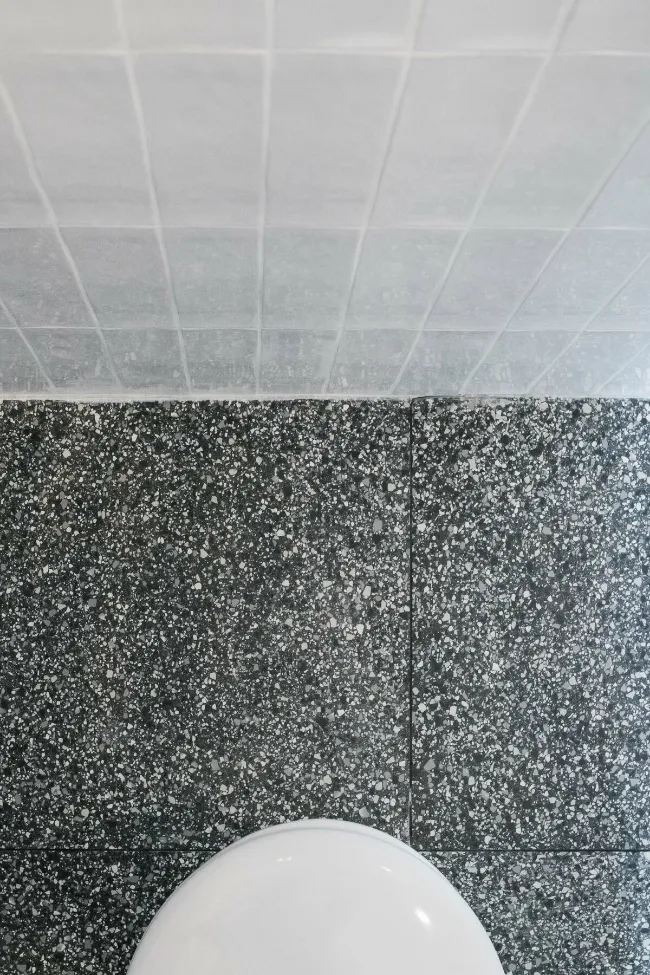 Workspaces were strategically integrated into the home, including transformed bedrooms and open areas. Play and relaxation zones were thoughtfully incorporated, fostering a harmonious environment.
Harmonizing Cultures and Styles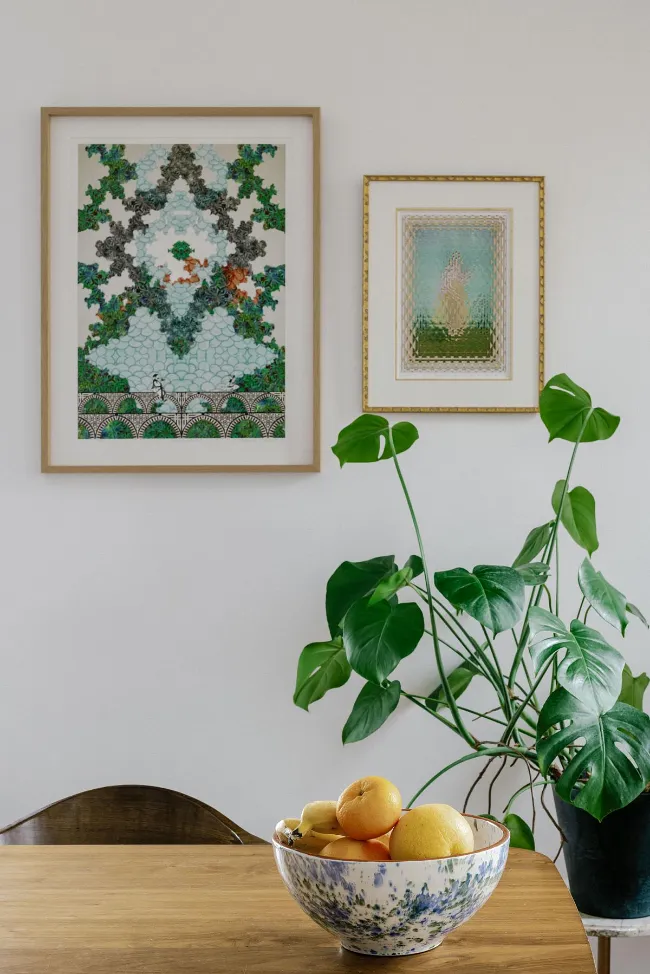 Owned by Asma Florençon (founder of Atelier Varenne) and her family, the apartment showcases a blend of their interests, cultures, and styles. The furniture, decor, and art reflect their diverse experiences and backgrounds.
Project by Atelier Varenne
Photos by Benoit Florençon