Embracing Nature: A Sustainable Haven in Kaohsiung Mountains
---
Nestled by the serene Agongdian Reservoir in Kaohsiung's mountainous terrain, this property rests beside a low-density residential area. Seeking solace from the bustling city, the architects harmoniously intertwined their creations with the lush surroundings of hills and greenery.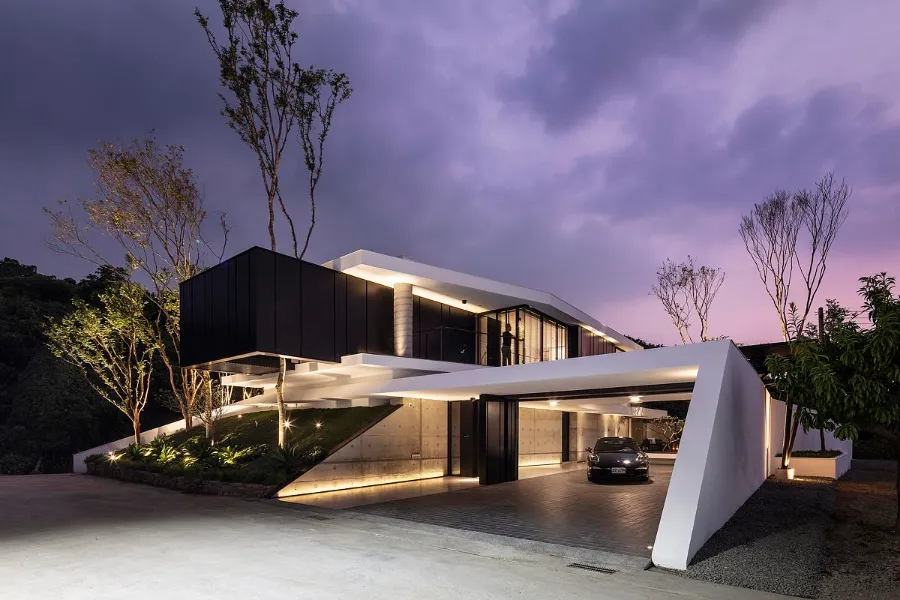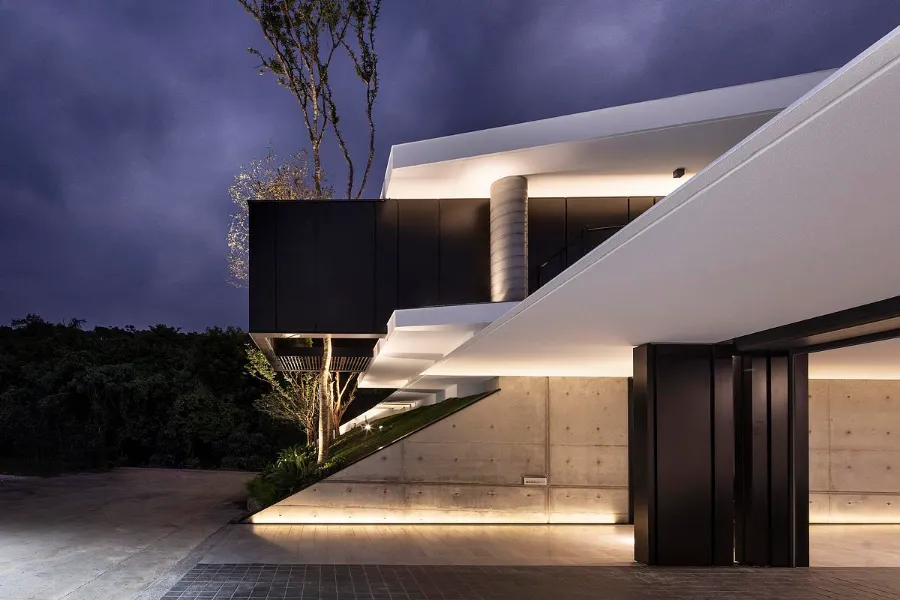 A Harmony Between Human Endeavor and Nature
Traditionally, such projects disrupt ecosystems, harming wild species' habitats. However, the team championed environmental consciousness. They downsized the structure, enabling better water absorption into the ground and the water table. Amidst the global concern for water management, this approach plays a pivotal role. Moreover, this architectural restraint reduced artificial lighting, preserving the habitat and conserving energy.
A Dance with Nature's Rhythms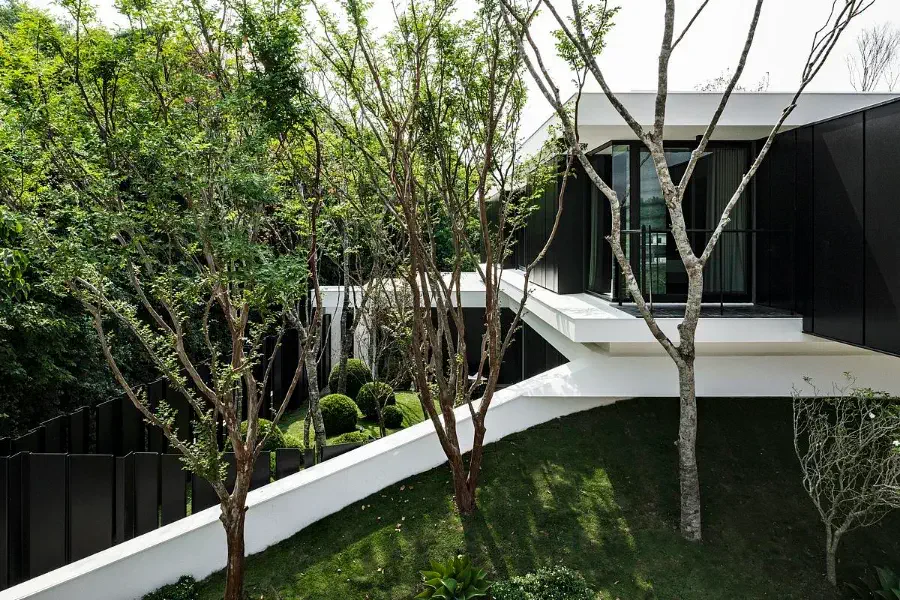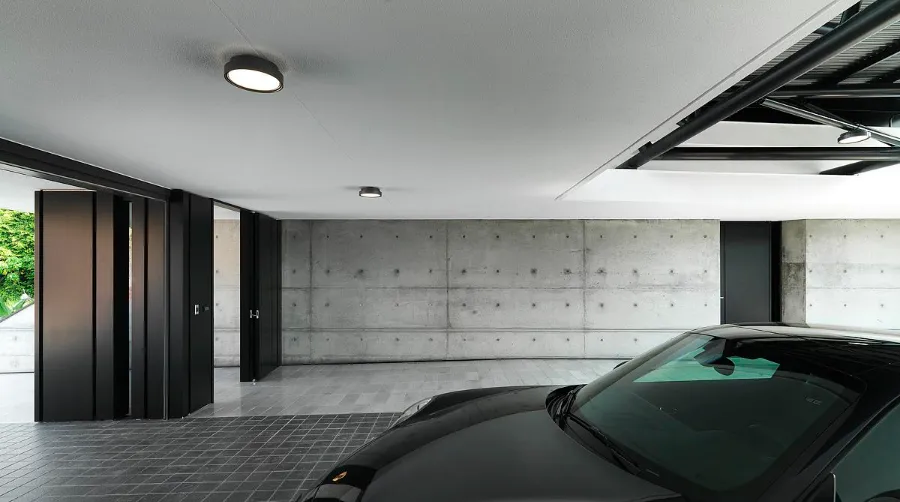 Rather than imposing their design on nature, the architects humbly adapted. Defying conventional orientation, they opted for an east-west axis, creating a suspended form that cast cooling shadows. The eastern and western facades guard against harsh sunlight. This partnership with the southern green slope not only mirrors the verdant surroundings but also secures privacy. Placing windows on the north and south facades invites ample natural light without excessive heat. Summer's southwest breeze, facilitated by the reservoir, now serves as a natural air conditioner. These considerations promote air quality and temperature comfort while reducing energy demand.
A Homely Haven of Memories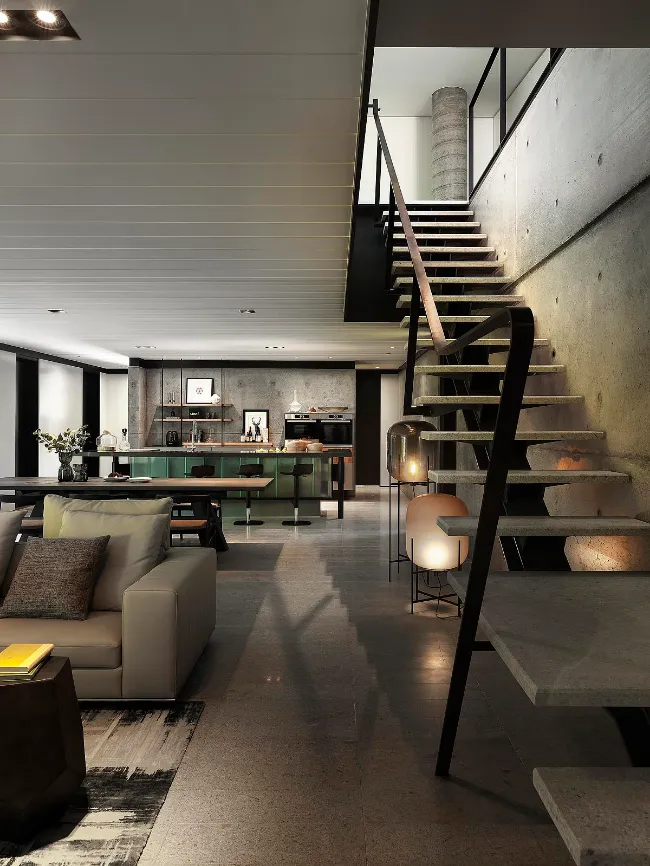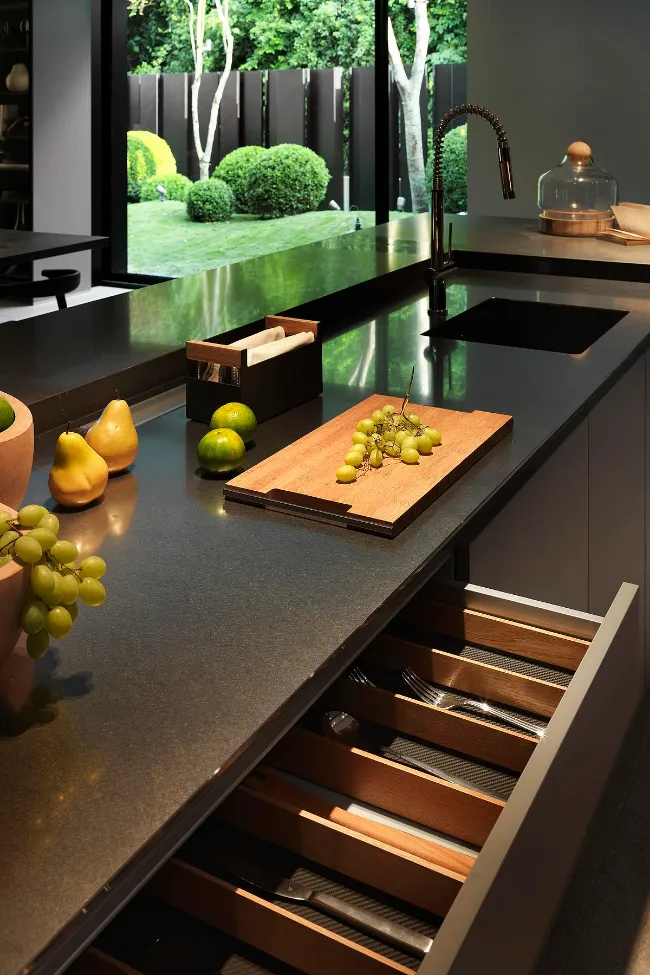 The heart of any family, the living room, was meticulously designed. The main kitchen area harmonizes typical Chinese culinary activities with functional storage. A decorative metal trim descending from the ceiling adds visual interest. Earthy tones on cabinets echo the outdoors, playing with light and shadow and enhancing the serene ambiance.
A Verdant Oasis of Tranquility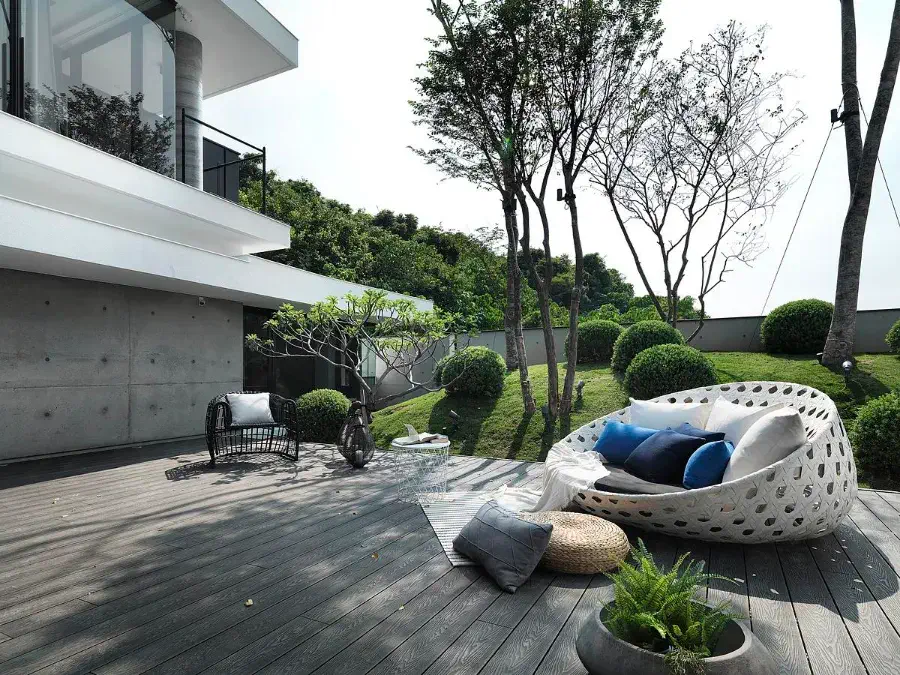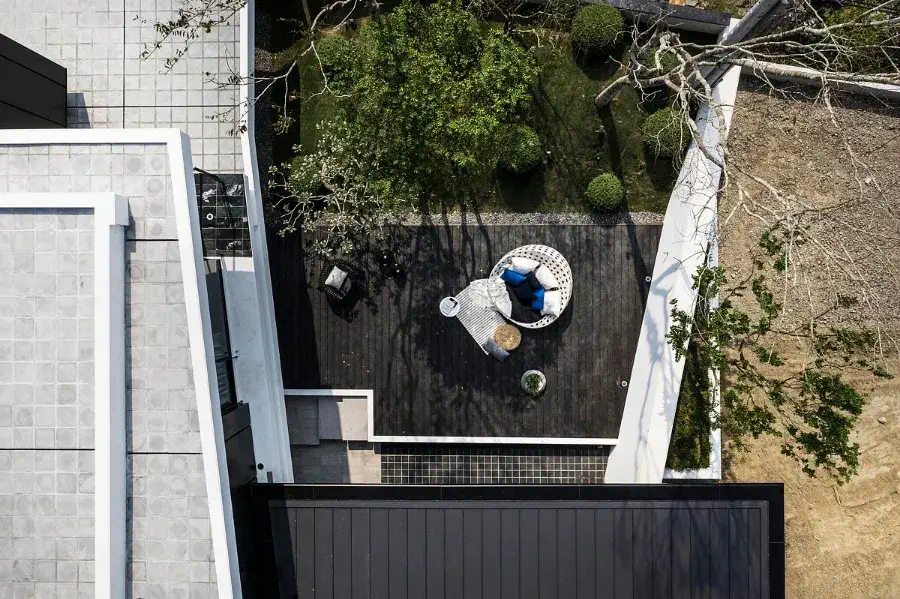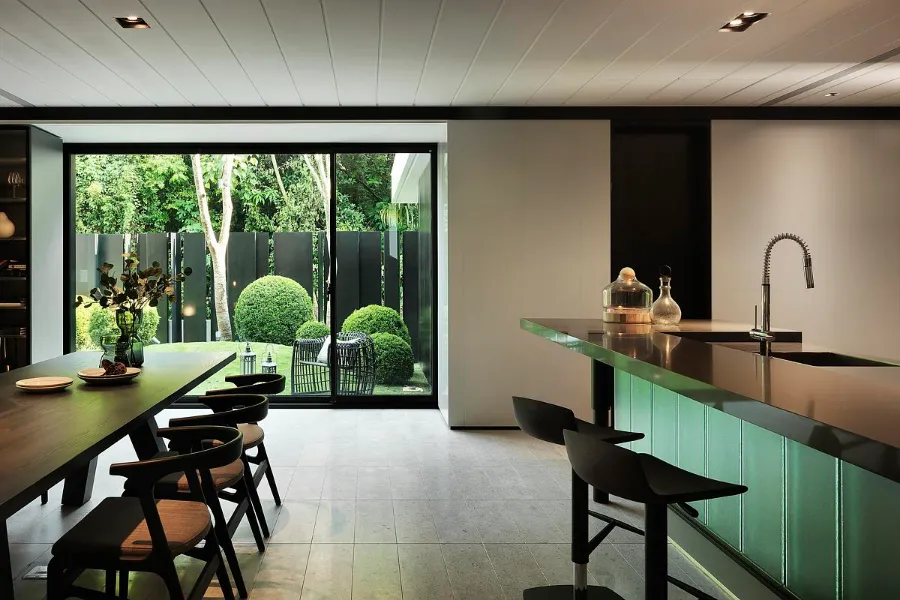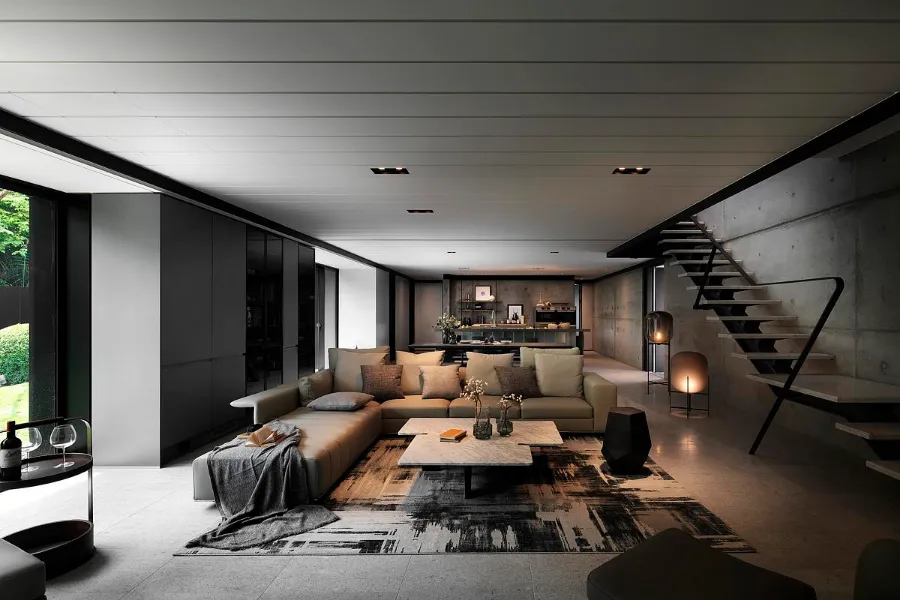 The south-facing courtyard's hilly green slopes expand the family's realm into a natural oasis. Trees sway, casting enchanting patterns of light and shadow, merging with the ample sunlight entering through floor-to-ceiling windows. This carefully crafted sanctuary offers respite from urban pressures and infuses vitality into residents' lives.
An Act of Environmental Stewardship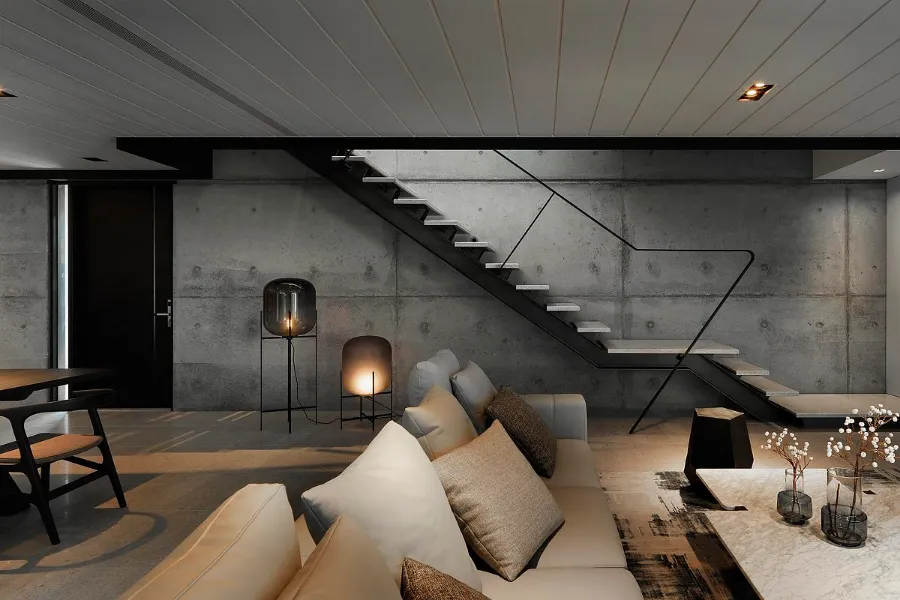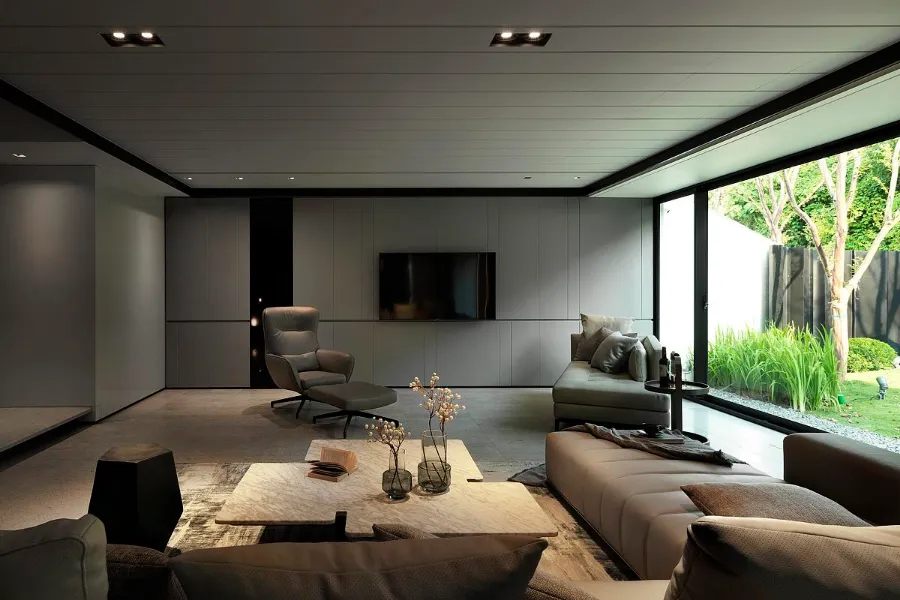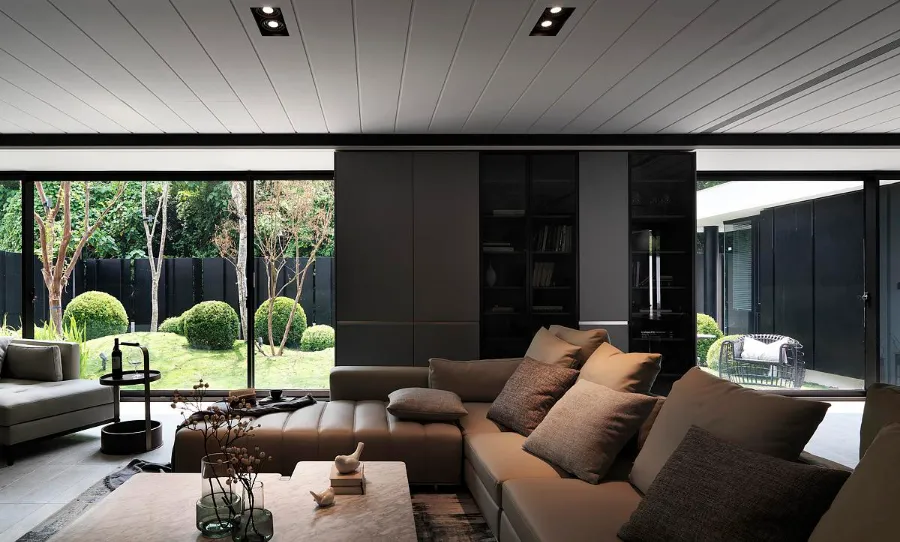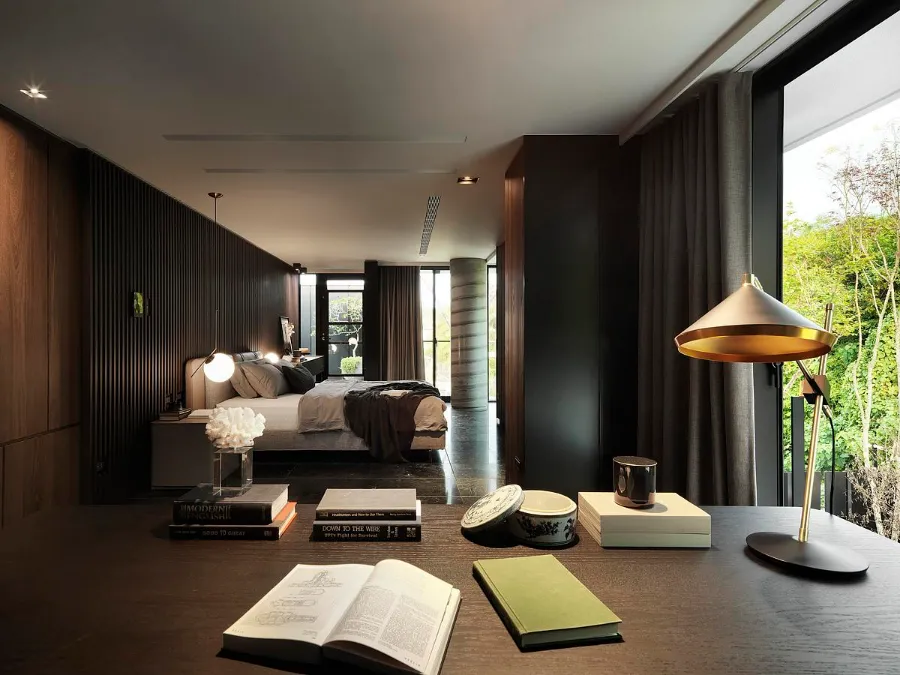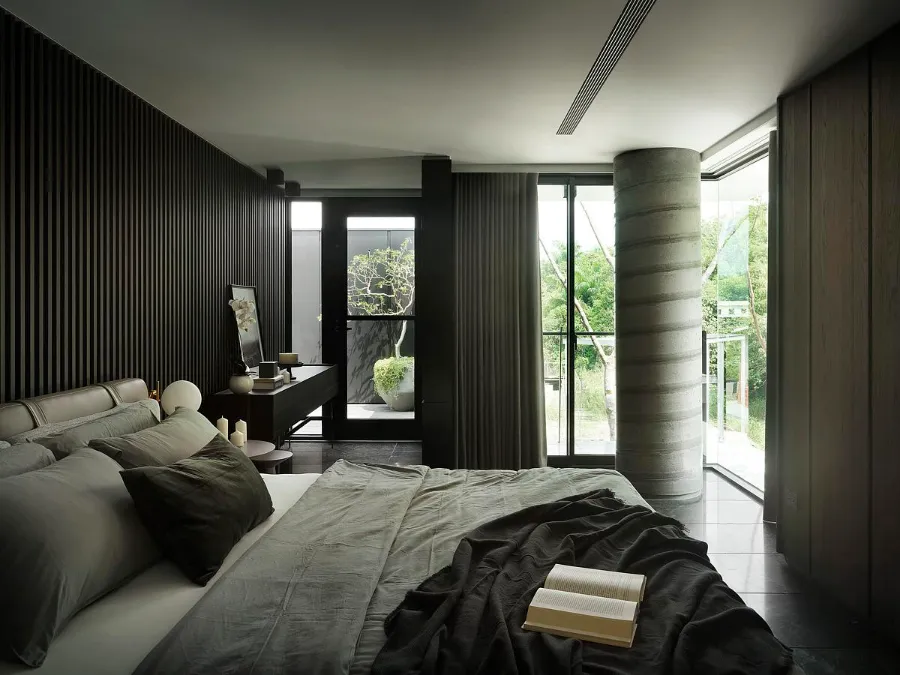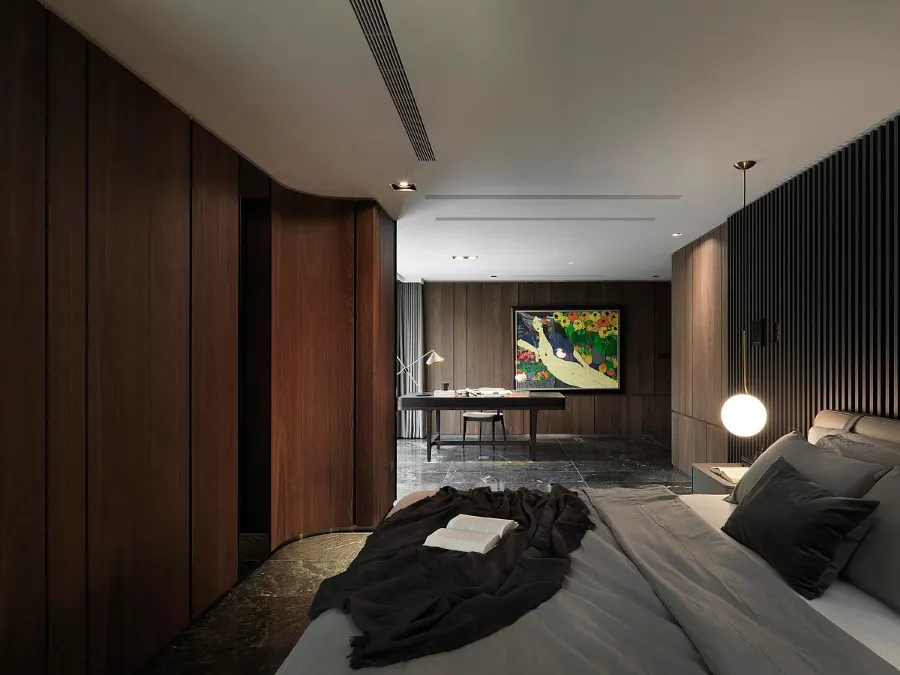 "Action, not just words," echoes Chain10 Architecture & Interior Design Institute. Ventilation and lighting efficiencies curtail energy consumption. Eco-friendly materials, such as galvanized steel paint and sustainable interior elements, minimize carbon footprint. "Our commitment is creating aesthetics harmonizing with nature," declares the architects, underlining their dedication to beauty and environmental guardianship.
Project by 橙田建築 室研所 Chain10 Architecture & Interior Design Institute
Photos by MOOOTEN Studio and KyleYu Photo Studio