Extension to a Traditional Victorian Terrace House by Paul Cashin Architects
---
The traditional Victorian terrace house sits within the picturesque and rural village of Holmbury St Mary, located in the Surrey Hills, an Area of Outstanding Natural Beauty. The family had outgrown the home and wanted to redevelop the house to make better use of the space available.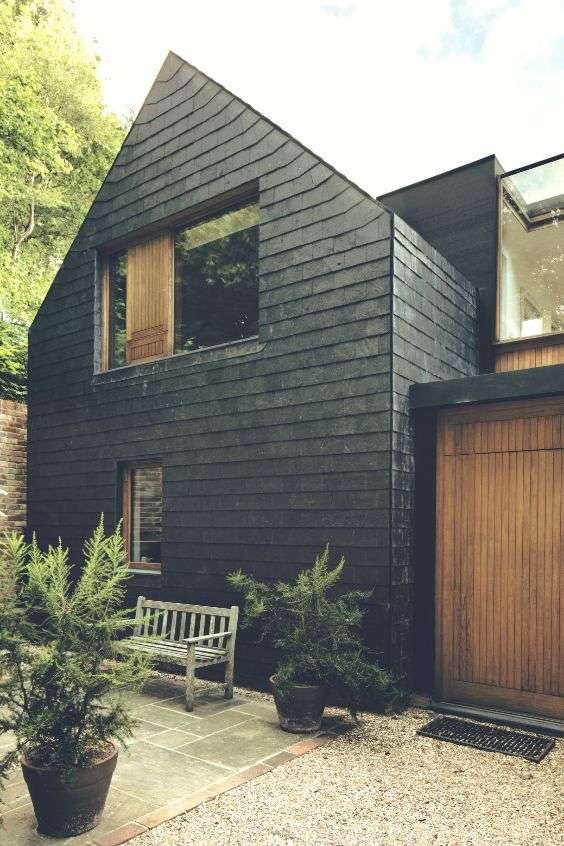 The substantial extension is placed adjacent to the house, dug into the steeply sloping site. The gabled roof echoes the architectural lines of the original dwelling, wrapped in natural slate cladding, with a simple glazed link connecting the old with the new. The material changes and contemporary design finishes installed within the modern addition allow the home's history to be easily read.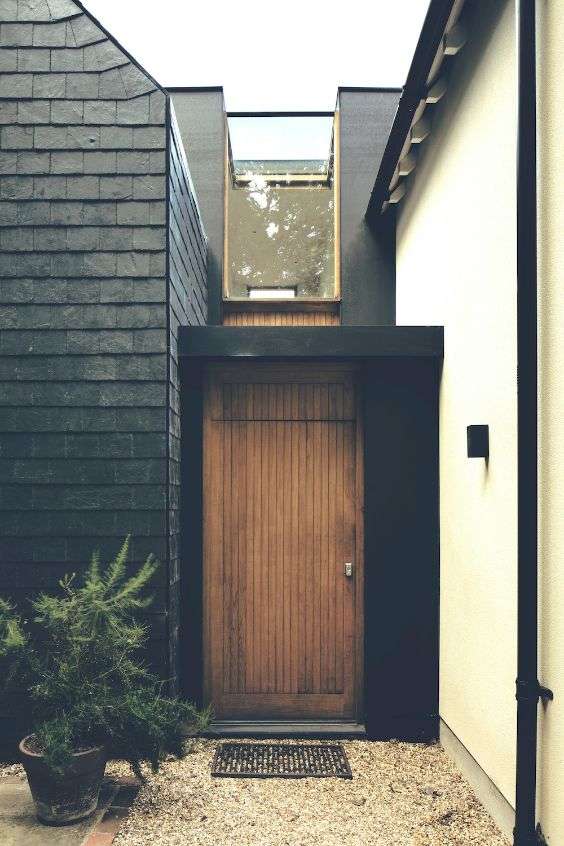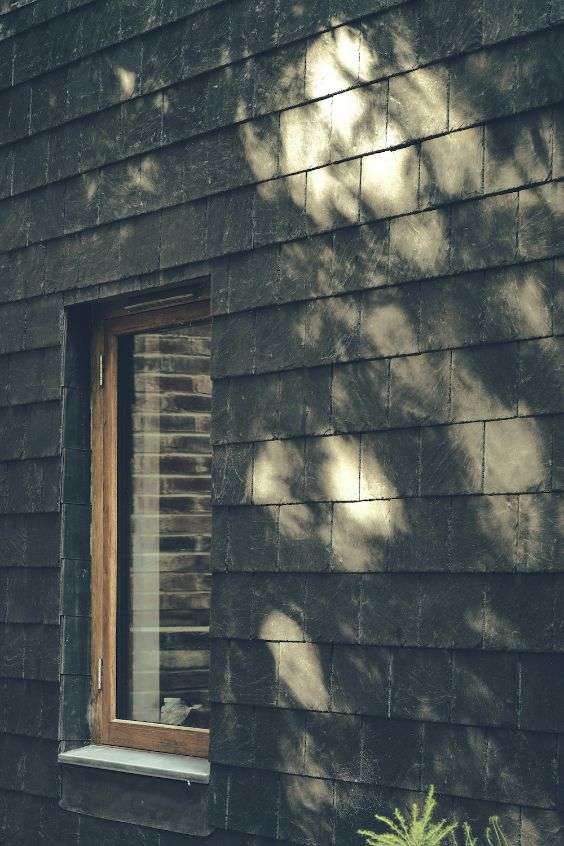 The original internal layout was cellular and needed redeveloping, the series of small and uninviting areas which do not suit modern living. The architects reinstated the space from past additions to the house within the new contemporary extension. The re-plan has made sense of the original maze-like layout, and now the home delivers the desired, spacious, open plan living.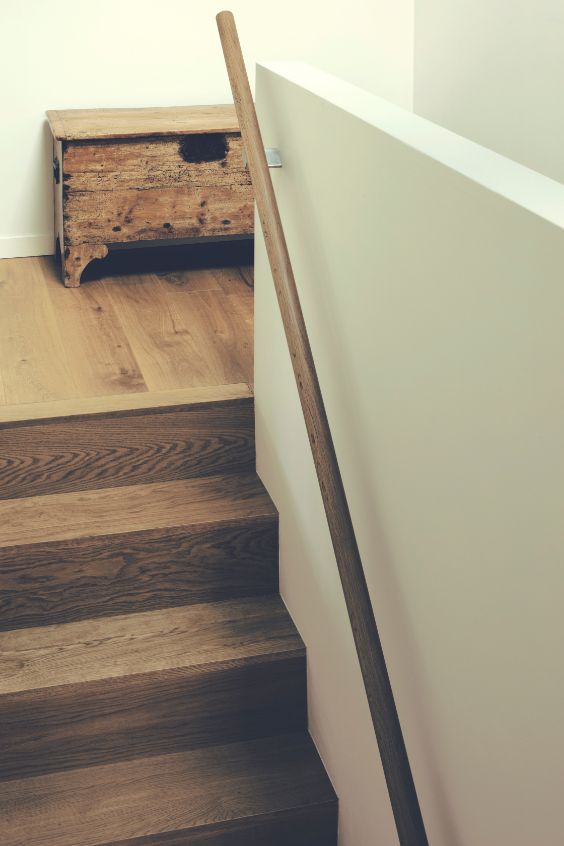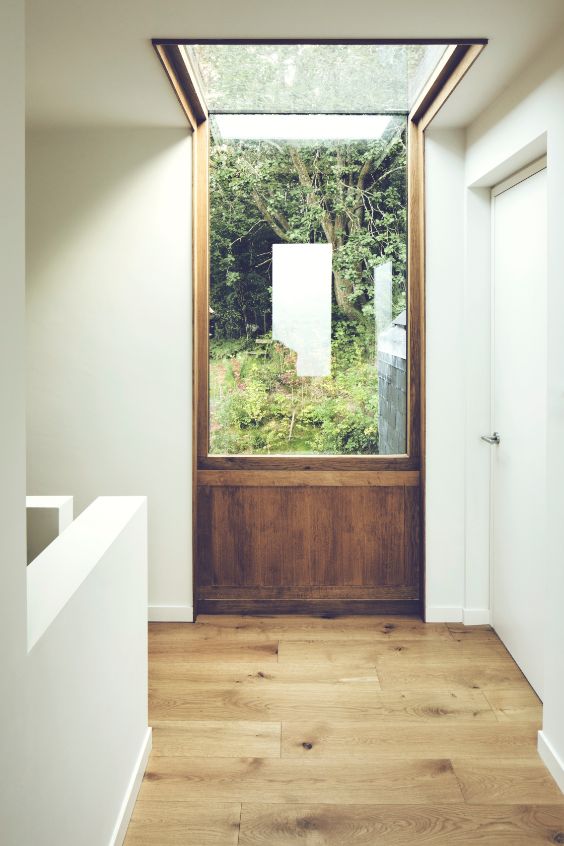 The new edition of the house is completed with large glazing, flooding the interior with natural daylight and embracing and connecting the house with its unique rural setting. At the top of the staircase, the team has installed a large corner skylight window which has created a 'moment' within the home—a place to pause and enjoy the light and the views. The architects installed bespoke joinery and finishes to maximize the internal space available within the study, the staircase, and the storage area.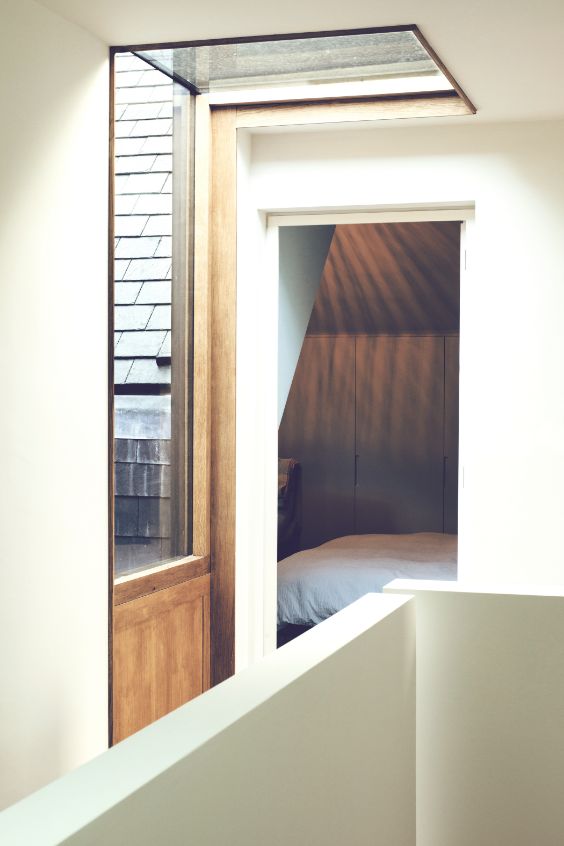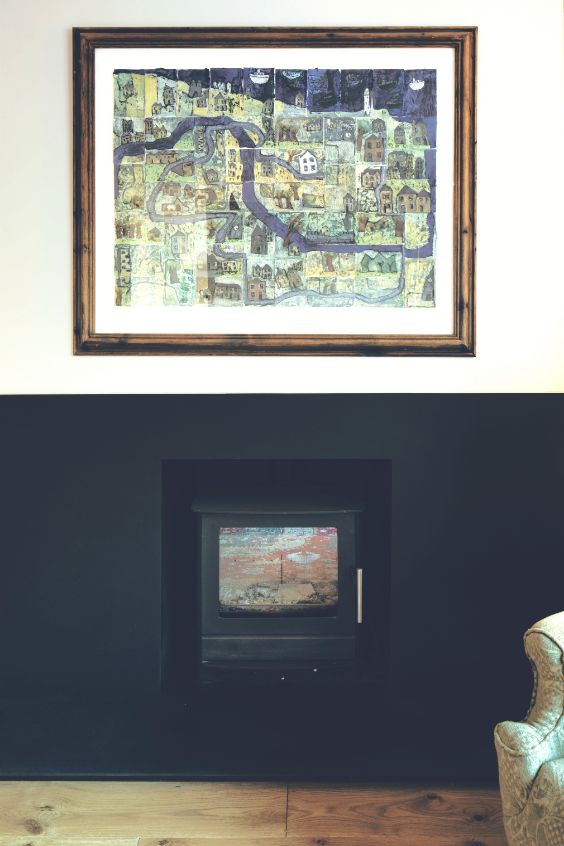 While undertaking the architectural work, the owners took the opportunity to improve the sustainability of the home through upgrading the glazing, incorporating home insulation throughout, and installing an air source heat pump to the property. The project has delivered a sustainable, family home that fits elegantly with its rural setting.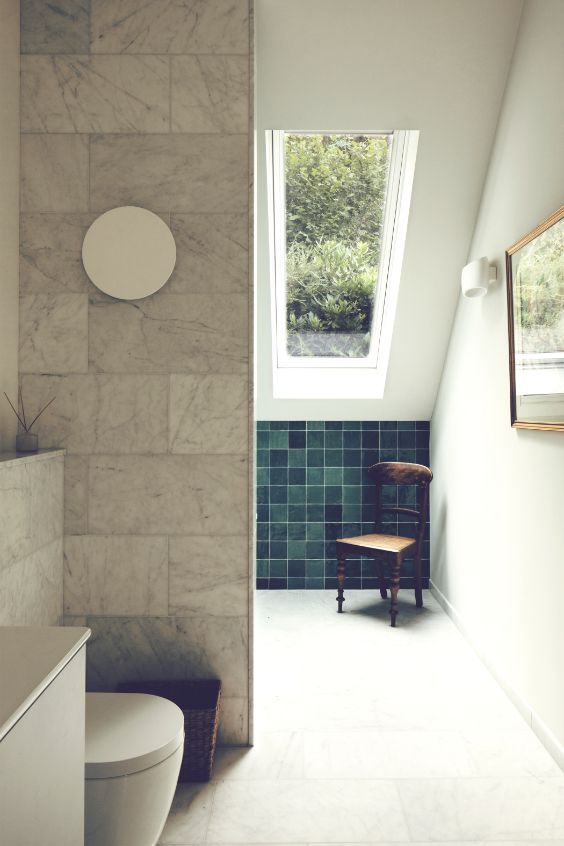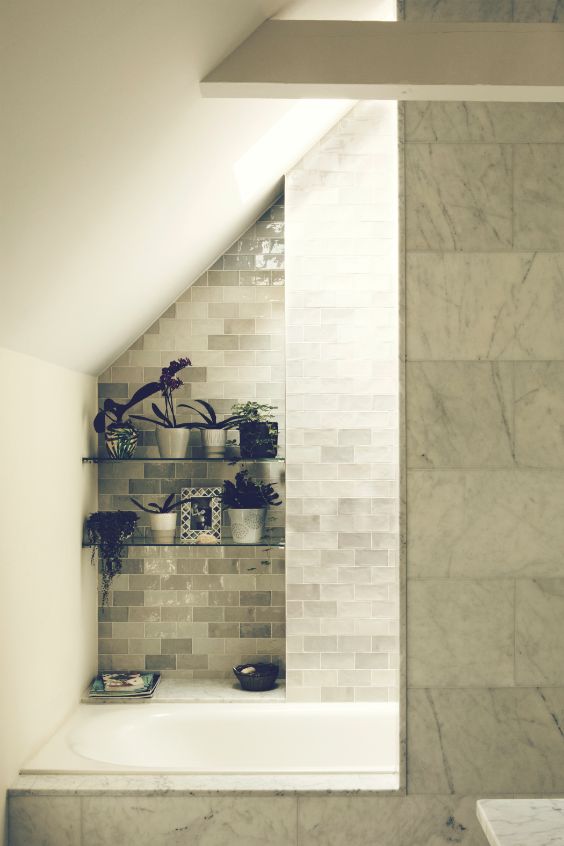 Project by Paul Cashin Architects
Photography by Richard Chivers