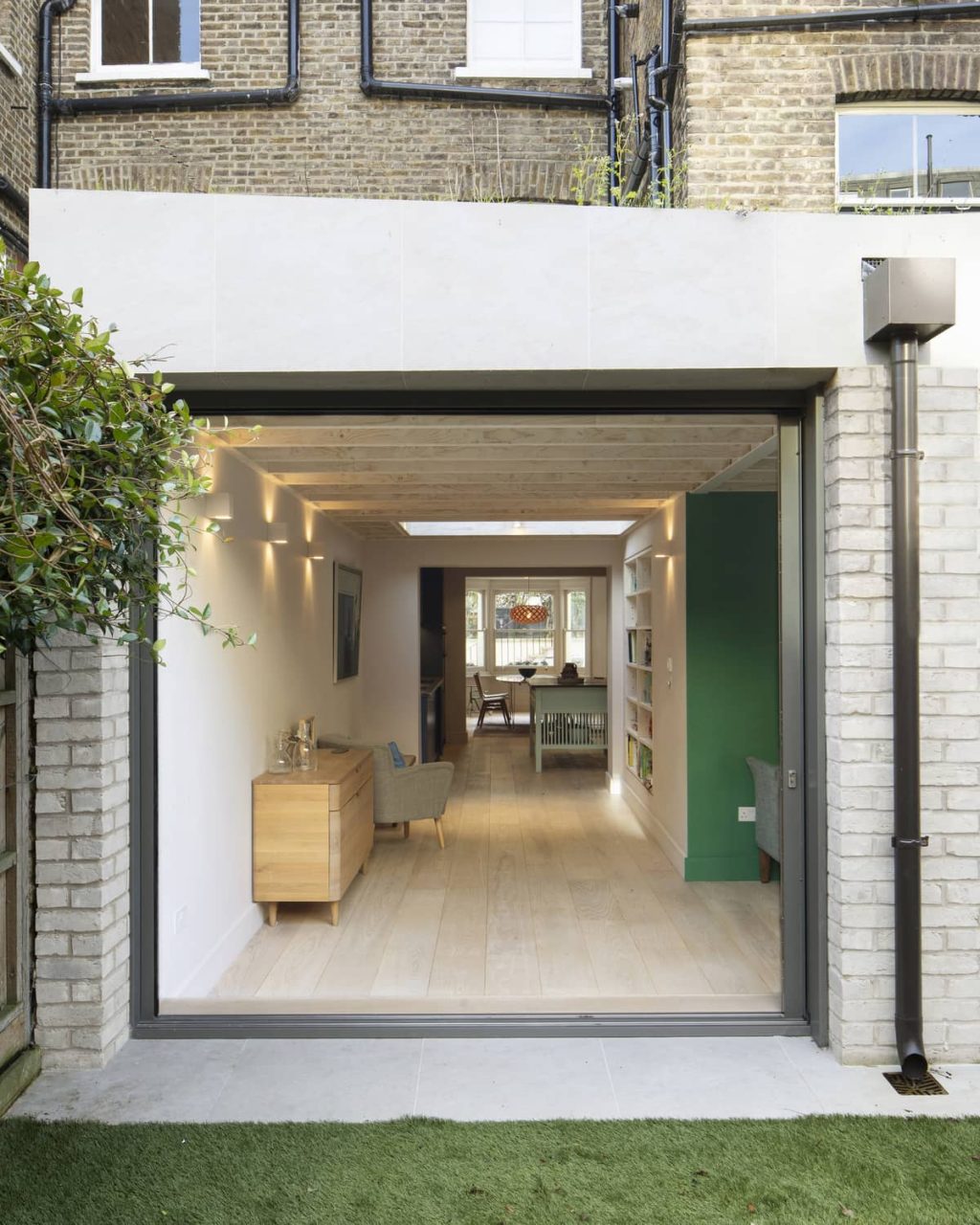 Extension of a Victorian House in London by Sam Tisdall Architects
---
The clients wanted to transform the lower ground floor of their house into the main family kitchen, dining, and living space. Originally it was divided into a separate annex for an au-pair, with a small kitchen and uninspiring conservatory. It now works as a series of connected spaces, each with its function — dining at the front, kitchen and larder central, and a living/ TV snug to the rear.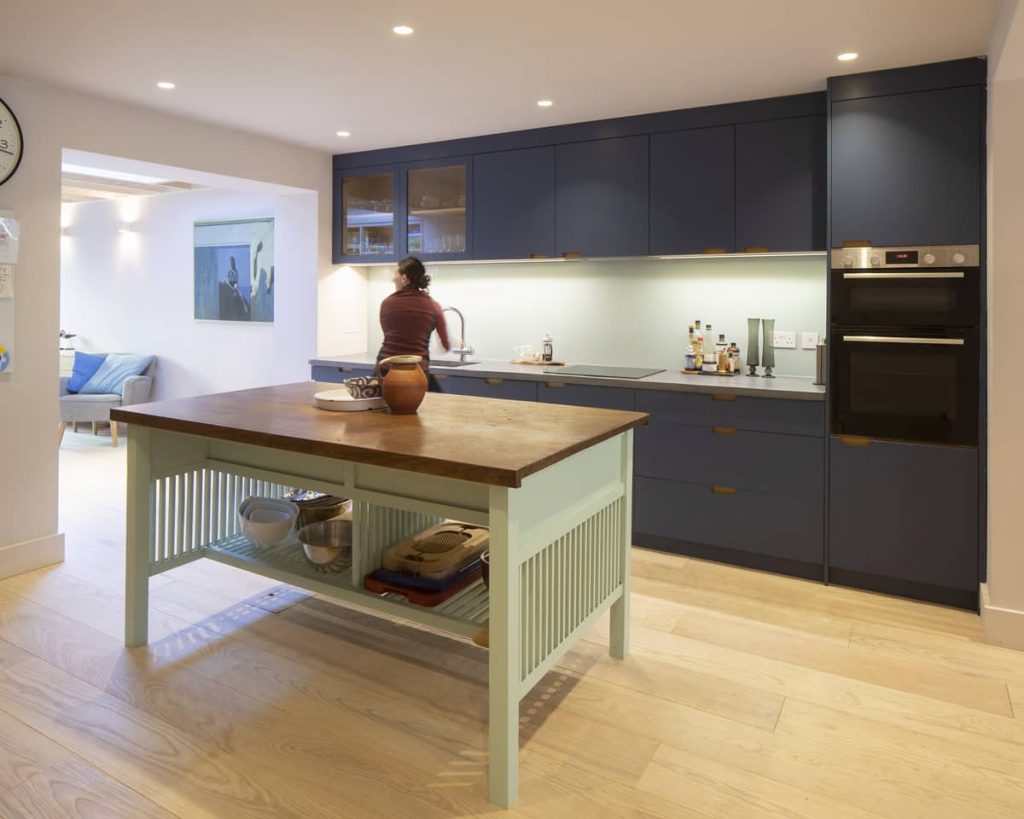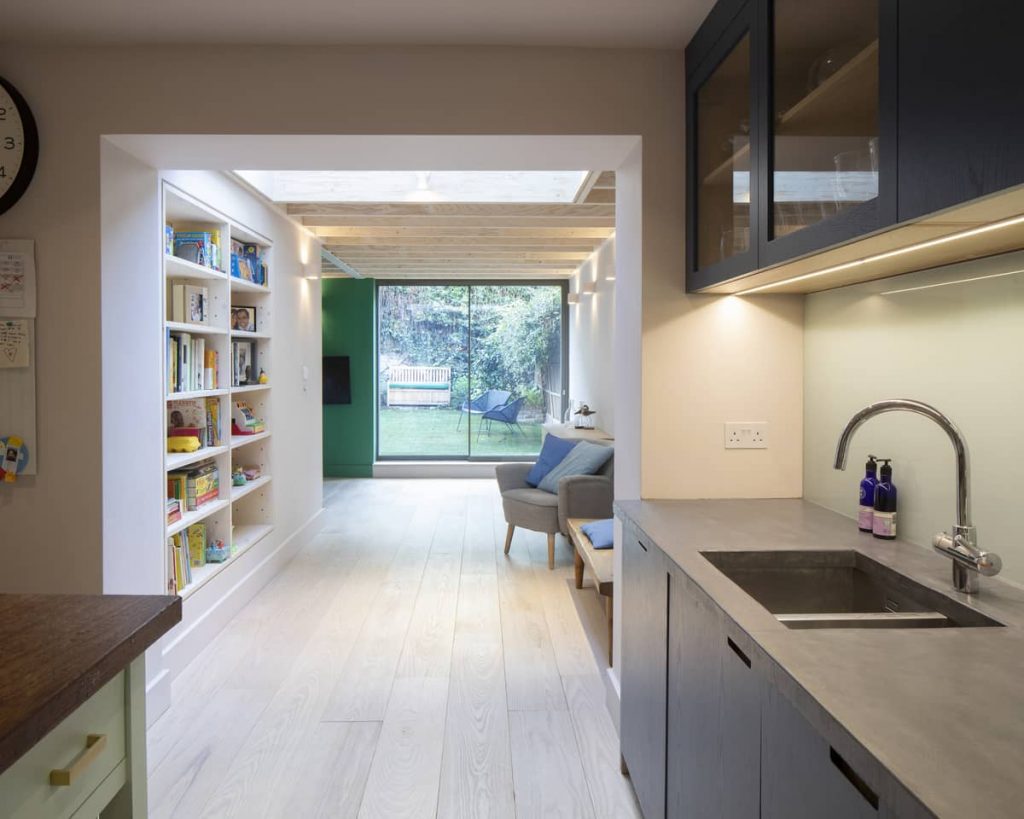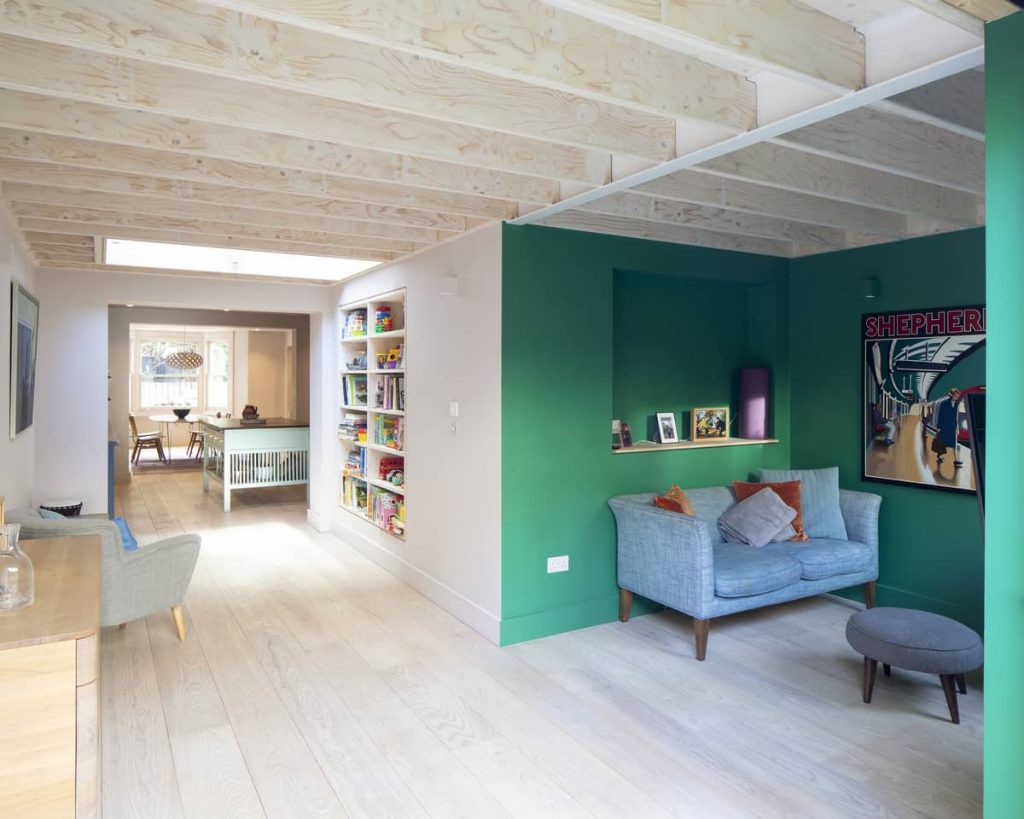 While some clients want to open everything up, in this case, the architects kept the original kitchen, transforming this into a larder, with an internal window with shelves on either side. It resulted in an interesting and practical layout while also reducing the structural work required.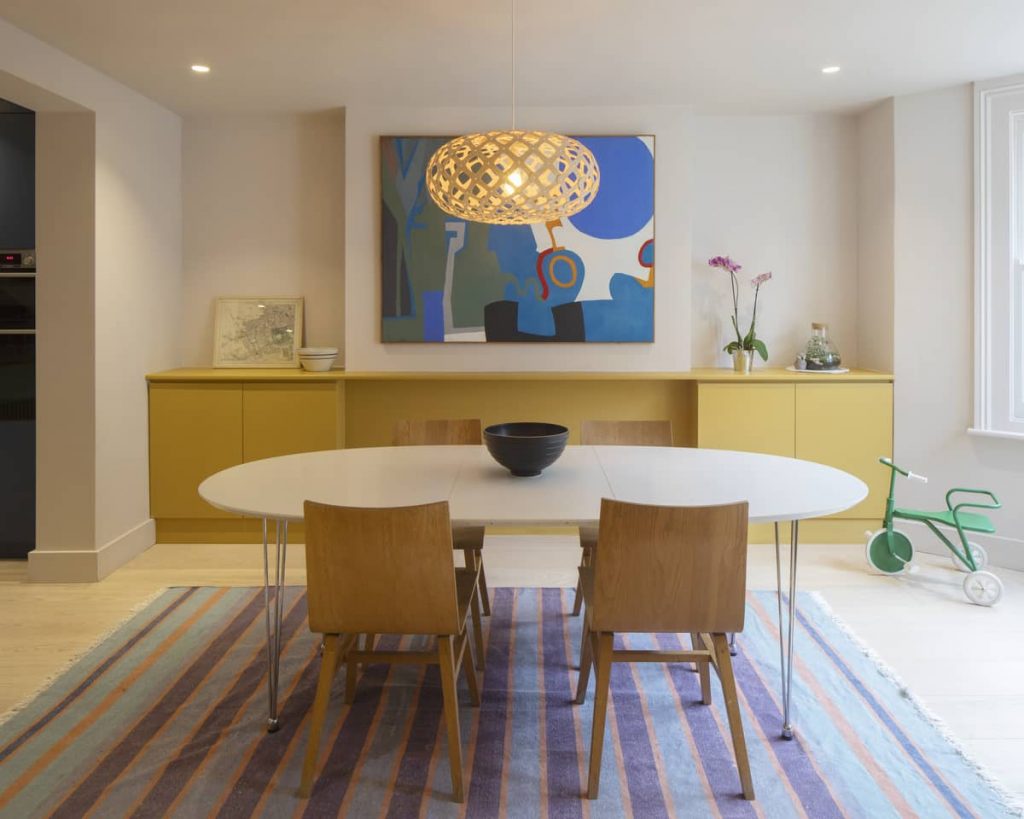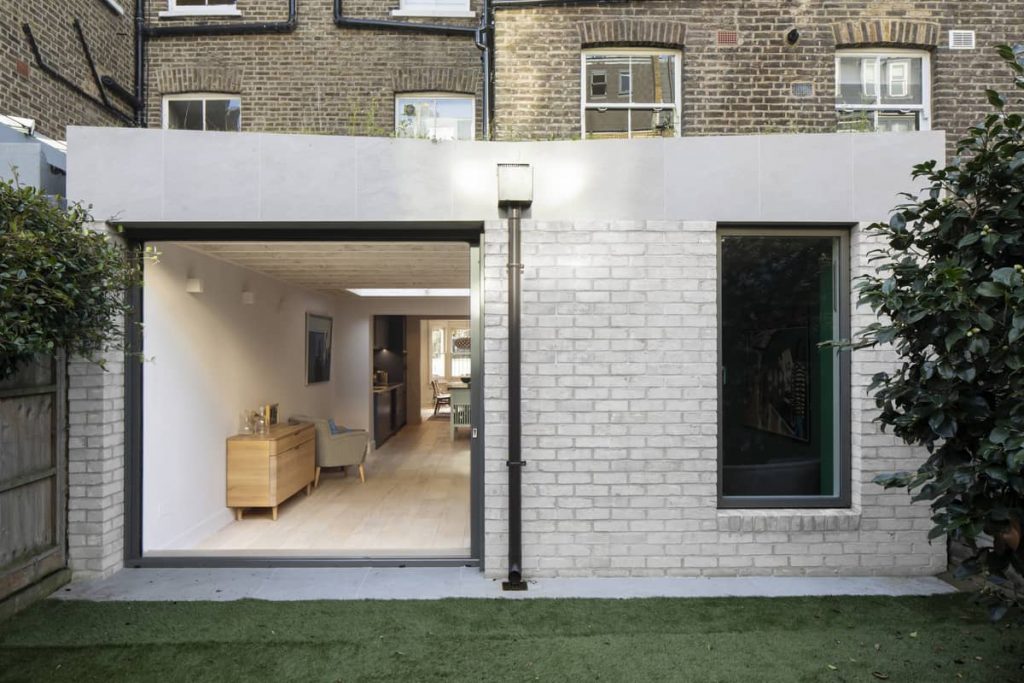 The architects worked with an interior designer, Emilie Fournier, who came in with a fresh pair of eyes and made some bold choices that work very well against the calm white oiled ash floor.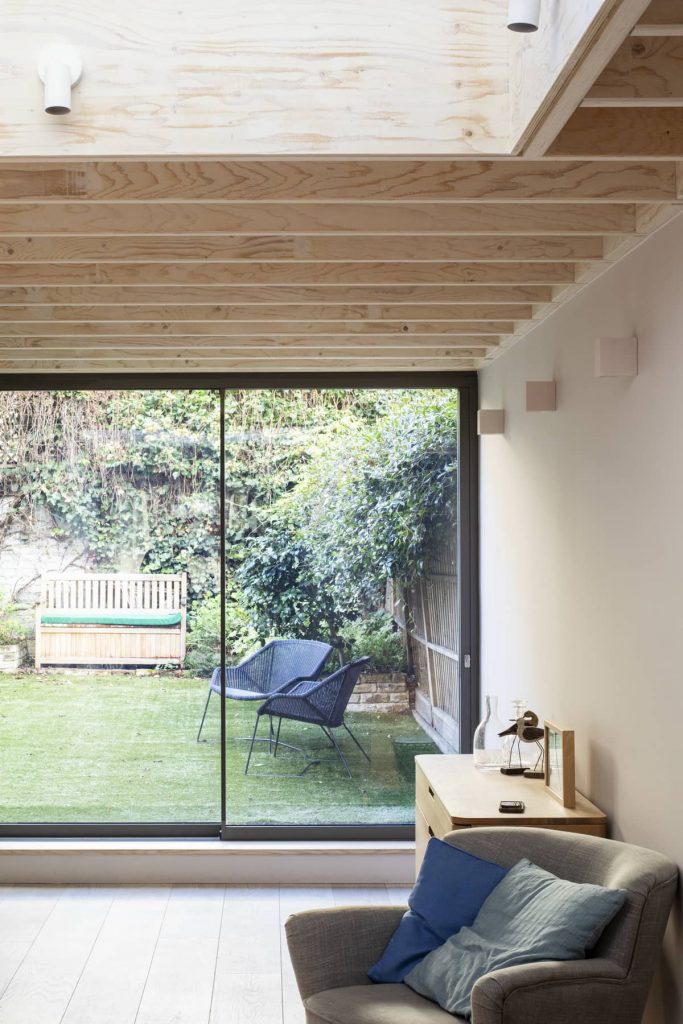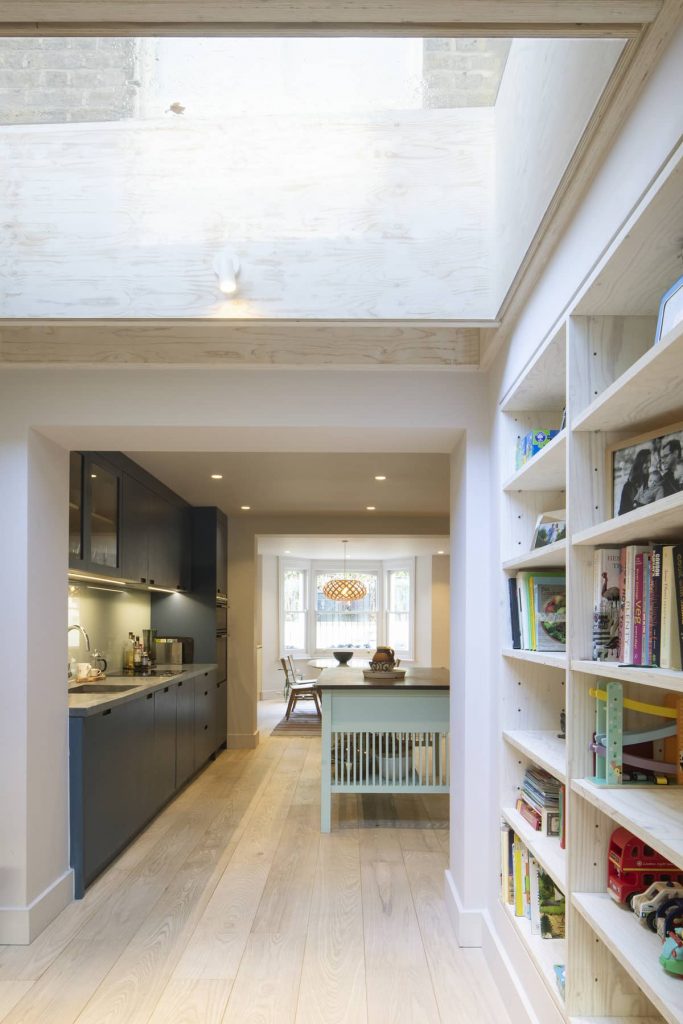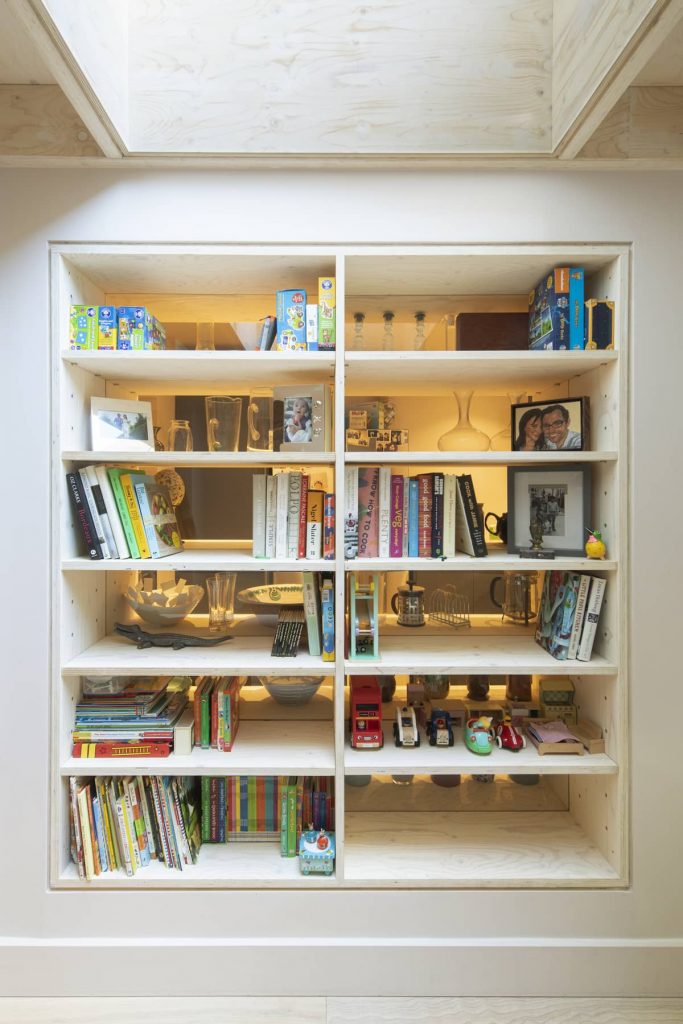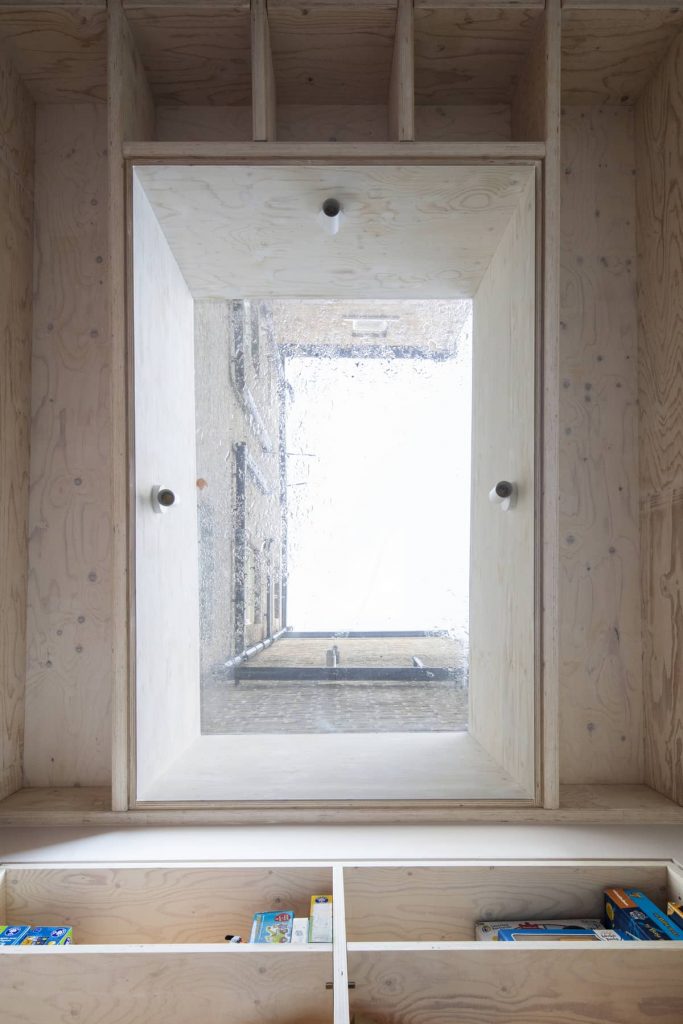 To the garden, the team used a max light sliding pocket door that can slide right back into the wall. The rear elevation uses pale bricks with a tiled coping above. A single Velfac window provides ventilation. A green roof above is visible from the main living room on the upper ground floor.
Architect: Sam Tisdall Architects LLP
Photography by Richard Chivers