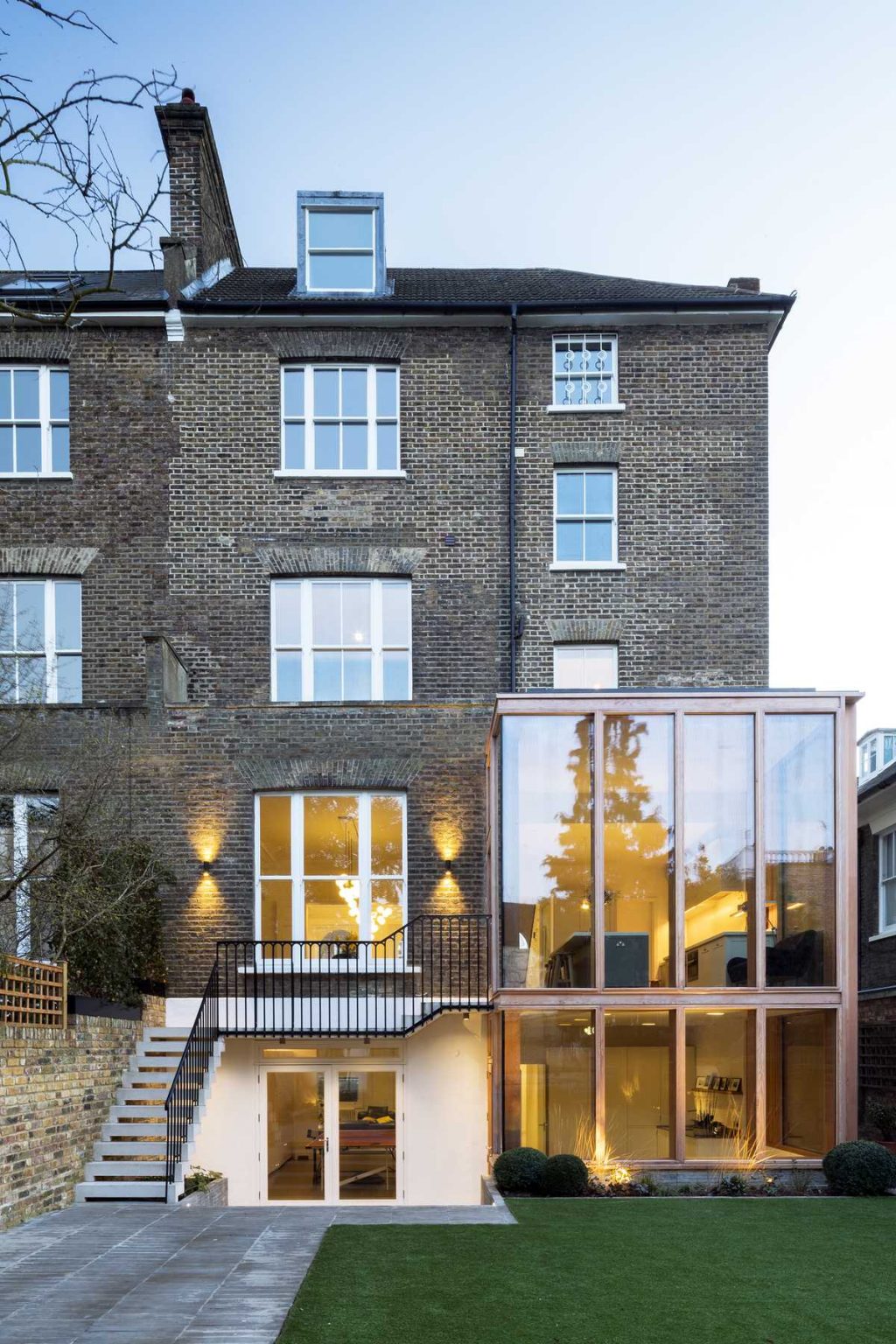 Extension to a large Georgian villa in North London
---
A project by Blee Halligan Architects features a full renovation and extension of a large Georgian villa in North London. The house is within the Highbury Hill Conservation Area. Before the renovation, the existing structure had a dark lower ground level kitchen and living space. In general, the clients wanted to renew and to make the home an open-space. So, the architects decided to move the kitchen to the upper ground floor, alongside the period rooms of the existing dining and living space.
The new timber and glass extension spans between the lower ground garden and family TV and games rooms and the upper ground level kitchen, dining and entertainment lounge. A new stone and cast iron staircase connect the upper level to the rear garden. There were matters of overlooking to neighbors to consider when designing the new extension, versus a desire to create a light and airy fully-glazed space.
The architects designed a slender mullioned 'bay window,' with maximum morning daylight filling the space from the east facing glass-to-glass corner. The western elevation is detailed with deeply angled privacy fins in timber, to direct views away from the neighbors and protect from inward looking. Moreover, the architects designed the new extension to be a 'lantern-like' addition. Uncompromisingly contemporary in the feel it provides internally, yet respectful to the proportions and grandeur of the existing period house and neighbors.
Photography by Sarah Blee