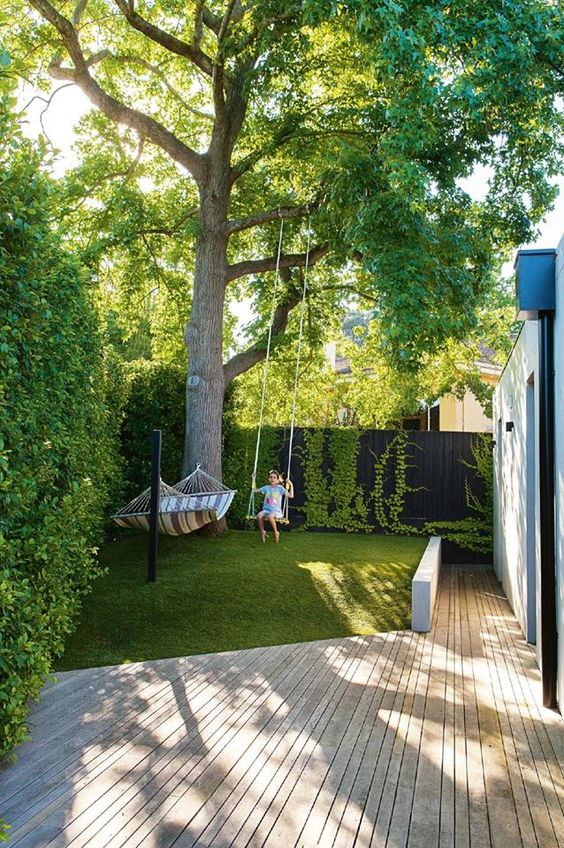 Exterior perfection – how to make the perfect garden space
---
Giving your home an appearance overhaul can be prompted by a number of reasons. Whether you're simply bored of seeing the same old look when you come home after a long day, or because you're in the process of selling your property, that spruce-up needn't be a challenge. While it's easy to concentrate on the interiors, it's very easy to forget about the importance of addressing your exteriors as well, and that can be a mistake. From increasing the value of your home to giving you a greater sense of well-being after a trying day at work, here are the best things that you can be doing to improve your home's exterior and outside spaces.
Curb appeal
If you're selling your home and it's been on the market for a while, then you've probably already heard the phrase 'curb appeal' too many times. There's a reason why realtors stress the importance of it, and that's because most buyers decide on a property before they've even walked through the front door. So it's essential that the exterior of your property is maximized to look as good as it can. Make sure that your windows are clean, and you might even consider replacing worn window frames to change the overall appearance of your exterior. It may be worth giving your front door a repaint, or adding brand new handles and letterboxes to really complete that fresh new look.
Tidy and remove clutter
Your garden is meant to be a haven, but it's very easy to use that space as somewhere to store extraneous home 'stuff.' If that sounds familiar, it's worth spending some time giving your green space a bit of an overhaul. Start with getting rid of everything that you don't need, and never skip over the all-important mowing of the grass. Once you've trimmed and tidied, pay extra attention to any pathways, and ensure that the lines are as crisp as possible. It may be that you end up having a pile of unwanted items in your garden, and if that's the case, then it's a good idea just to get rid of it entirely. You could invest in some form of storage for your garden, but they can be very easy to fill with unnecessary items. Instead, consider scrapping, selling or donating those things that are no longer needed.
Embrace consistency
Once you've achieved these overall effects, then it's easier to start tackling the bigger tasks, like painting or varnishing the fences, furniture, and decking to ensure that everything matches. When it comes to selecting the right furniture, you can click here to check out the best in Rattan garden furniture that Fishpools.co.uk recommends, along with other inspiring trends. Furthermore, the paint you decide to use for your back door could also be used for your garden fences or window boxes, if you should have any.
Not only will having a clean and tidy garden space give you something fresh to come home to, but it also gives you somewhere to relax on those warmer days, and might even push those indecisive buyers towards signing on the dotted line.