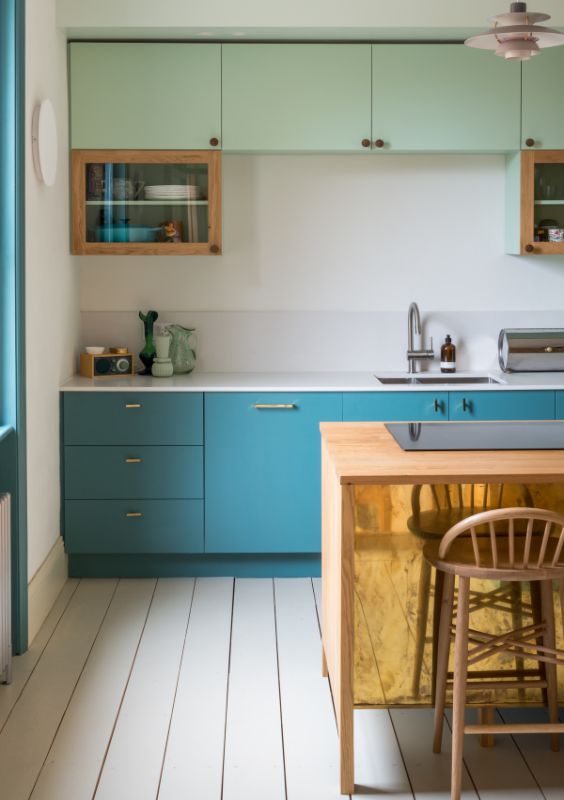 Field House by Bradley Van Der Straeten Architects
---
A new triple-height stairwell has been carved out of this period property, bringing light to all three floors. Creating views across the living space formed areas of refuge and surprise by making the most of the park front setting.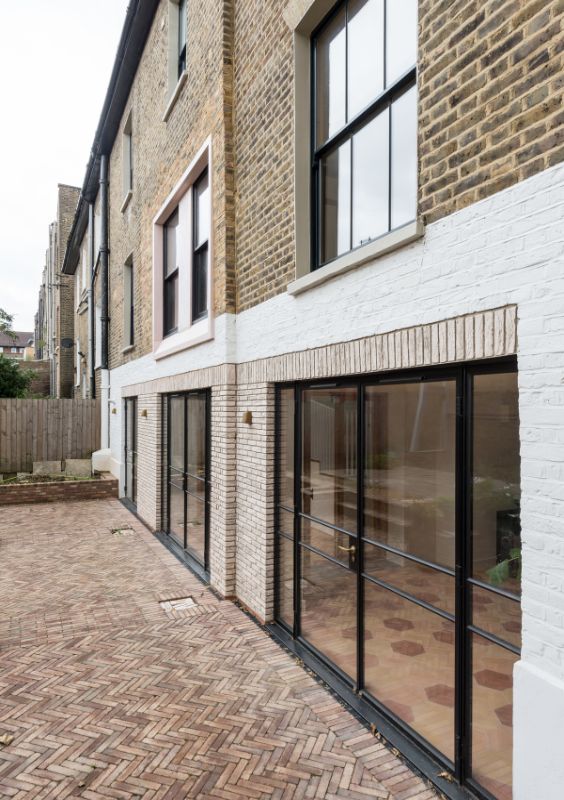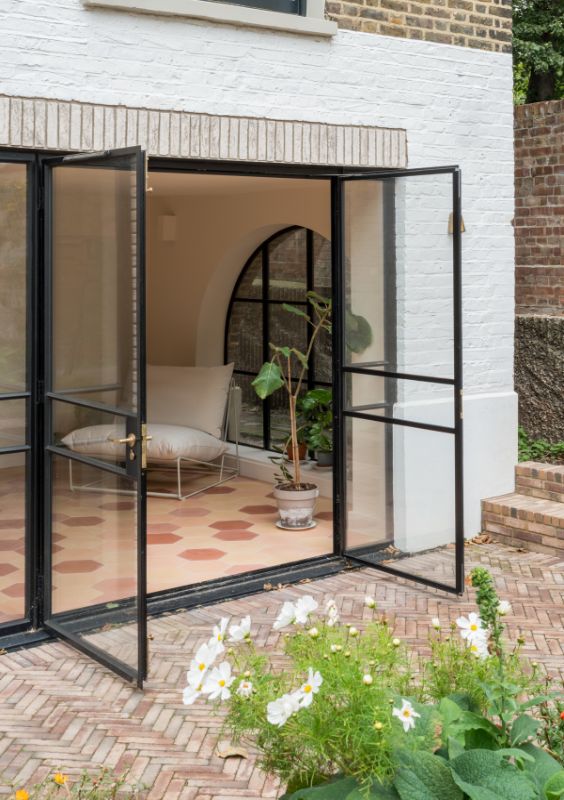 The architects split the ground floor of the property into two double-aspect wings, a lounge on one side and a kitchen diner on the other which includes a bespoke and colorful double-galley kitchen. They separated both parts from the stairwell by full-height glass doors and connected them by a new bridge that spans on one side of the triple-height core.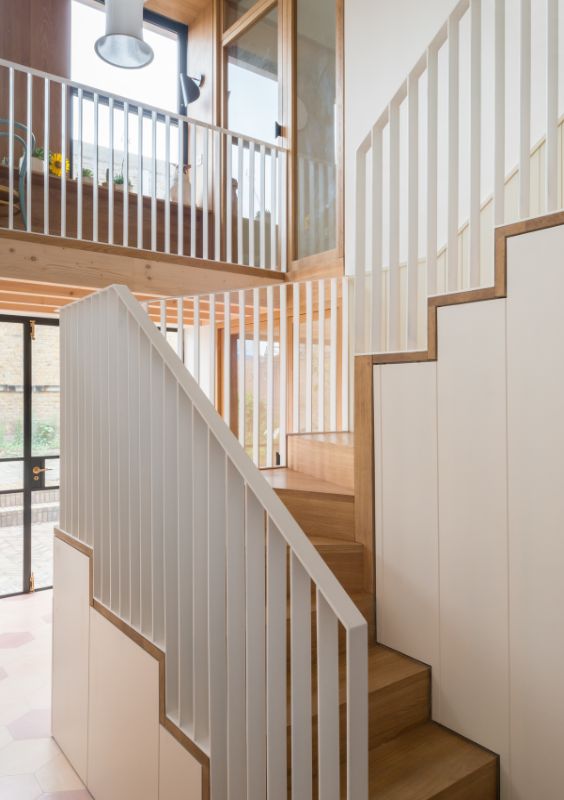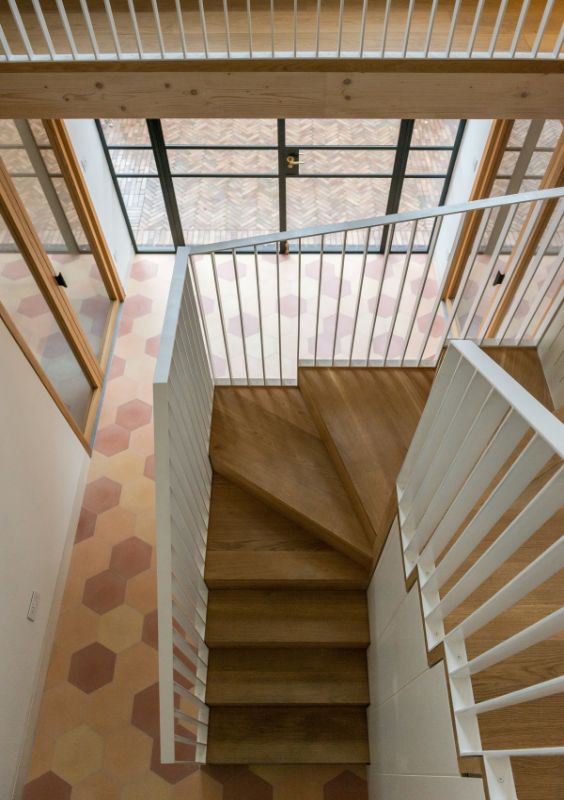 A traditional staircase with a swept handrail leads up to the top floor with four bedrooms. The team opened up the landing above the stair, like a light funnel into the existing rafters, which also acts as a stack ventilator for the whole property.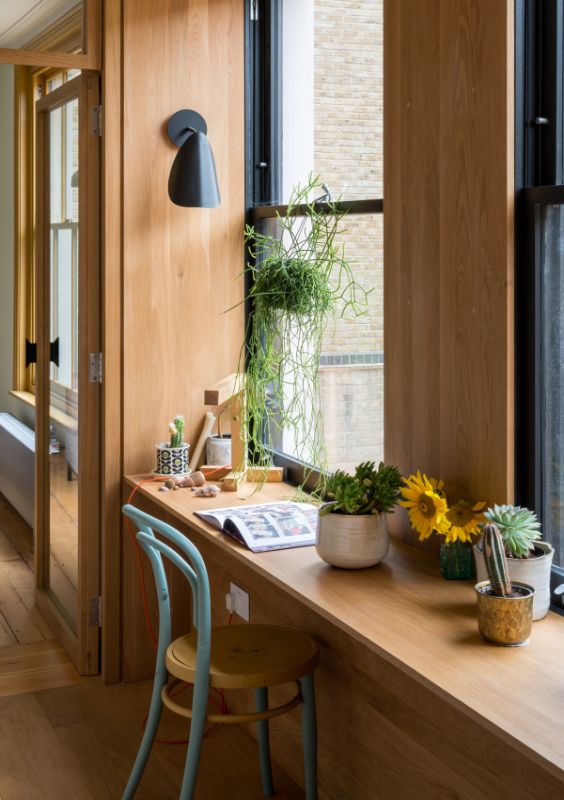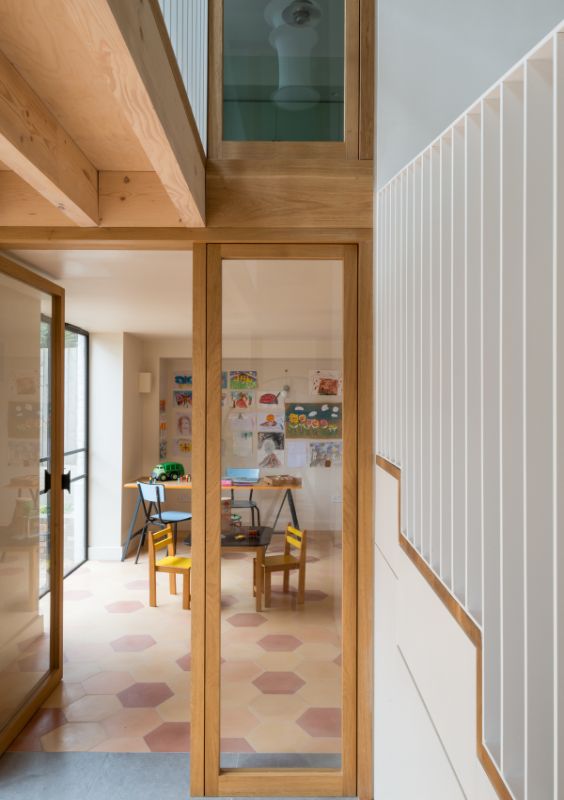 A new modern steel and timber stair goes down to a previously dark and dingy basement, which the architects transformed by new glazed openings onto the garden and internal glass walls that open up the full-width floor. At one end, the full-width vista is terminated by a beautiful arch window that the team has re-instated on the side of the house.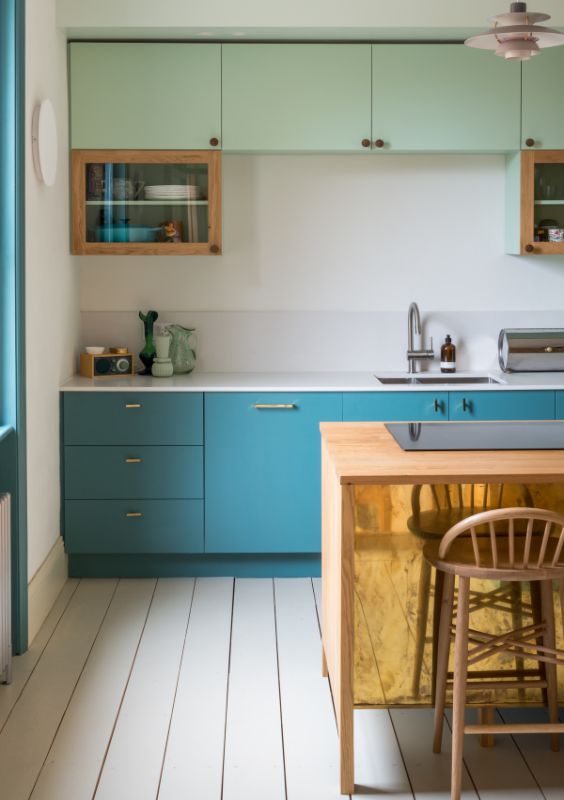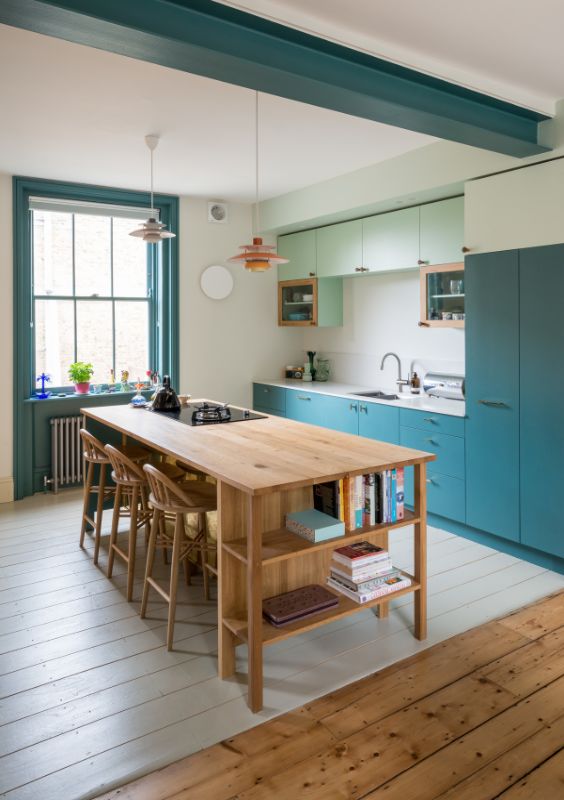 The basement provides level access to the garden and houses an additional guest bedroom, bathroom, utility room, and a family leisure space. The central triple-height stair core creates volume and makes the level feel anything but a basement.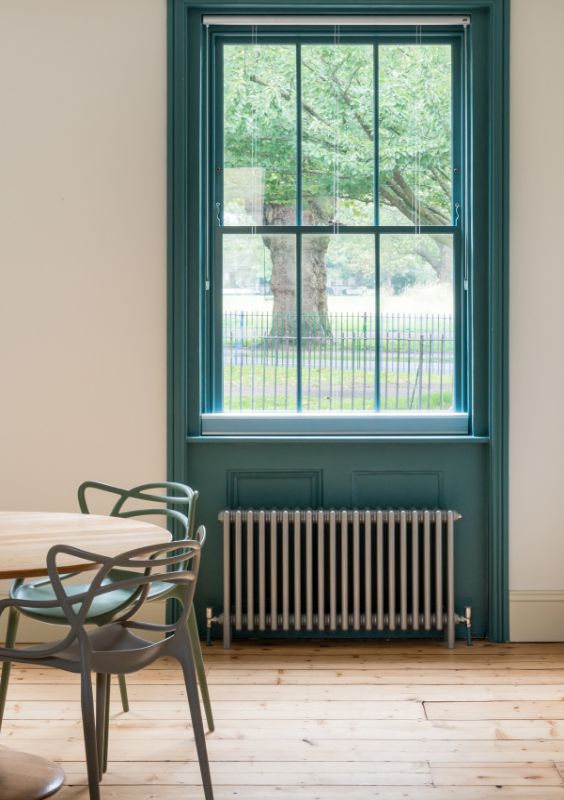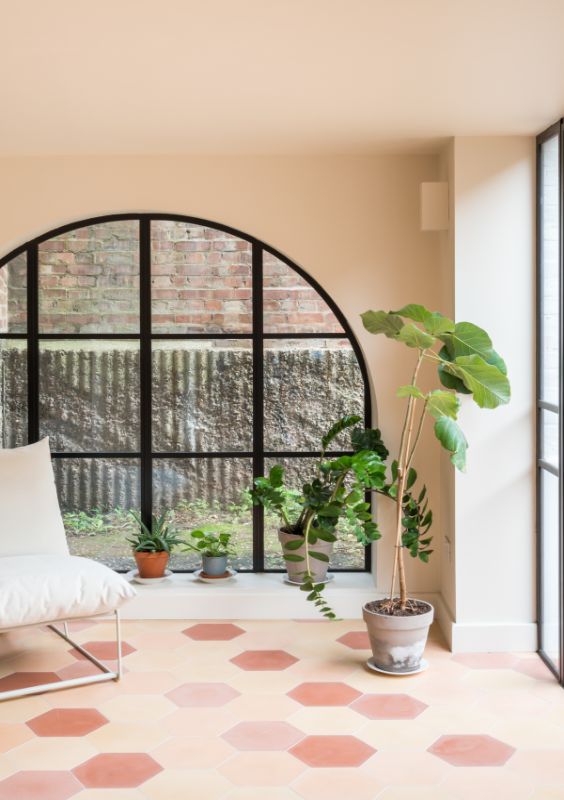 Externally, the team designed three new glazed openings onto the garden with crittal style French doors. On the upper floor, the two new sash windows provide views from the entrance and the connecting bridge — they have been surrounded by a large exaggerated pink concrete window reveal. The architects used new white bricks with deep-set mortar joints at the basement level to contrast with the existing brickwork.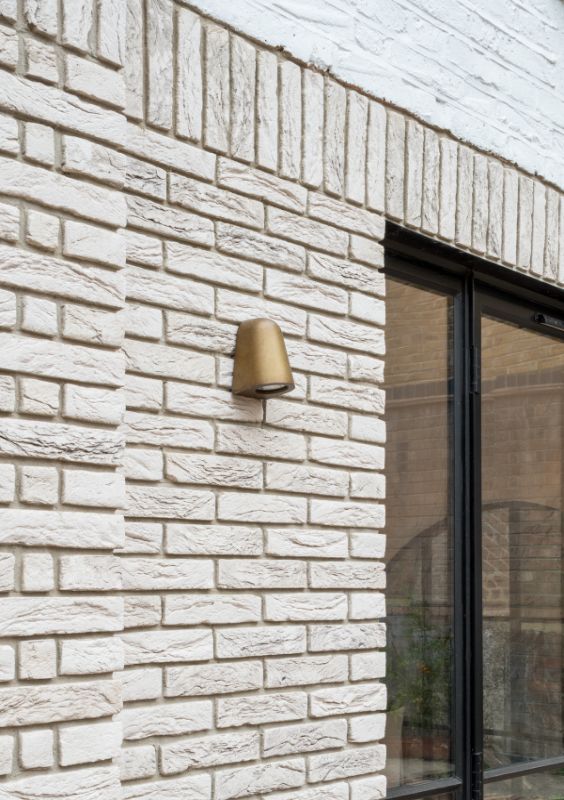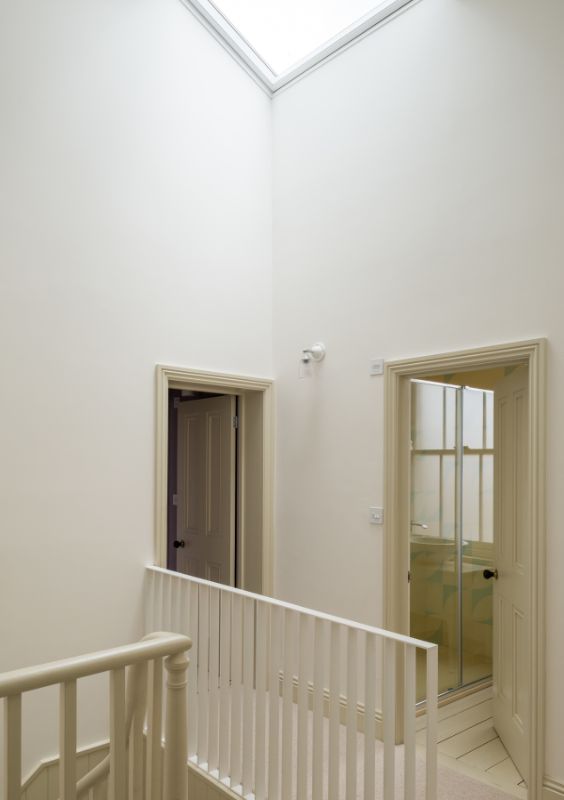 The architects reimagined the property after it lay vacant for five years and have transformed it without the need for the extension. Previously, there were no views to the garden and no visual links between the three levels. Now, there's a dynamic home re-interpreted for family living and entertaining.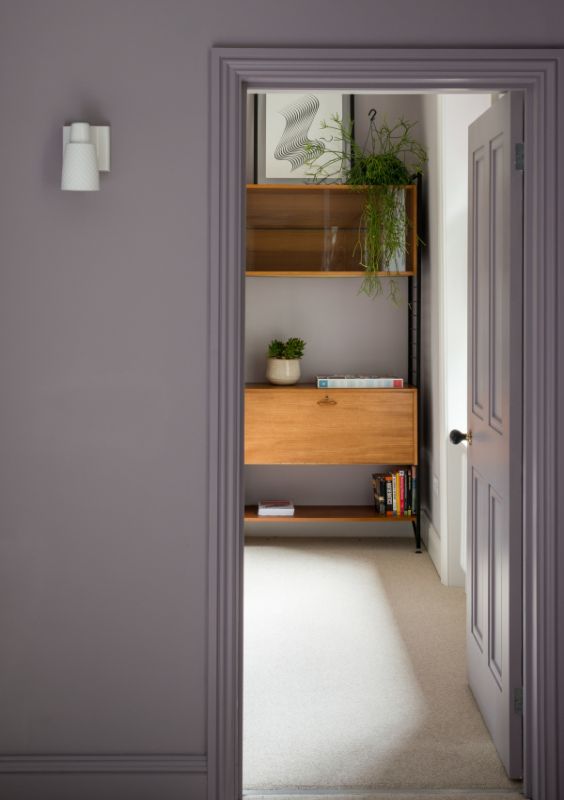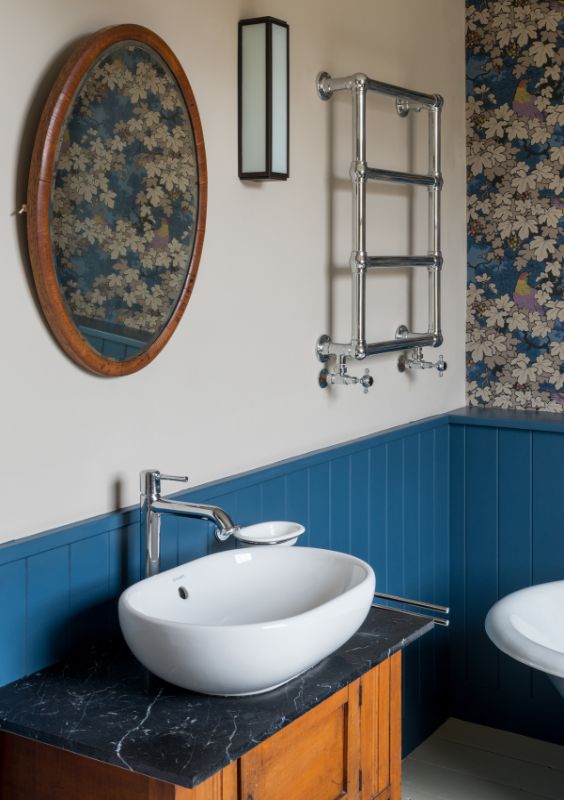 From an environmental perspective, the team has lined the perimeter walls with natural cork insulation that allows the solid brick walls to breathe. The cork is also a natural sound insulant and helps absorb airborne toxins. To maintain the breathability of the cork wall, they have been finished with lime-based render and painted with clay-based paints, which again are both toxin-free.
Project by Bradley Van Der Straeten
Photography by French + Tye