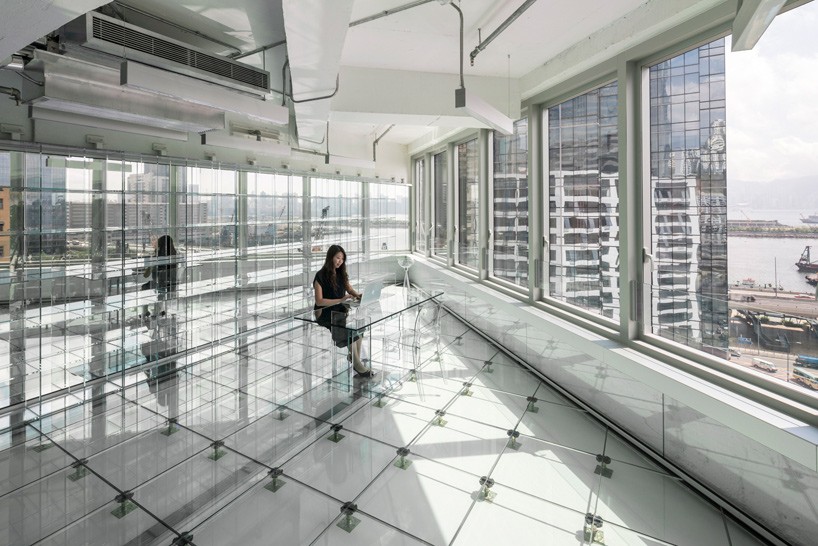 Glass office by the MVRDV designers
---
When You first look at the MVRDV project You suddenly think that You have appeared in a video game, full of wires, lines. The team created a unique, modern, and outstanding space in a factory, in which they have designed an office made of glass. The project is located in Hong Kong and it becomes an example of the interior space, which can be modern and functional at the same time.

The story of the project takes us to the factory where MVRDV decided to work. The post-industrial building had an original look, which was kept in the design process. The idea was to replace the interior elements with glass and stainless steel. The 18,000 square meter site now stands as a transparent office space including retail and restaurant programs.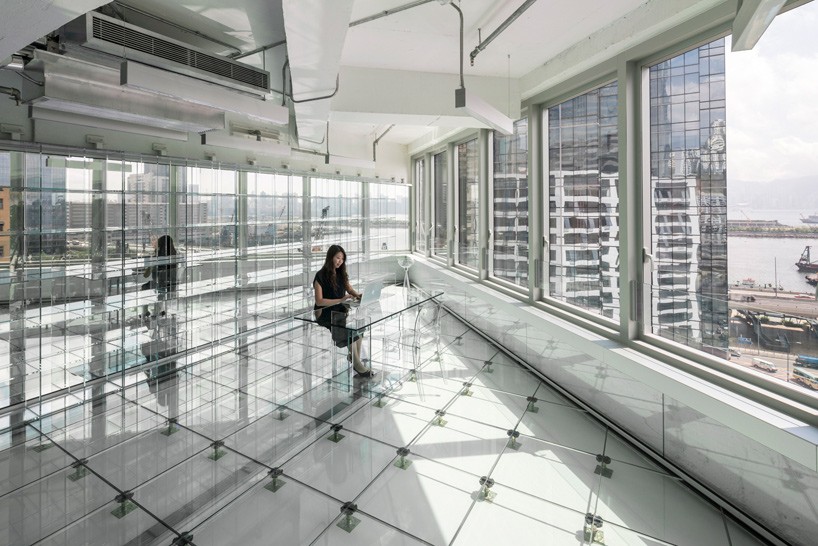 As the designers talk about the project, they describe the concept which is behind it:"'we are moving into a transparent society, businesses are becoming more open with the public, and people care more about what goes on behind closed doors. in that way, a clear workspace leaves nothing questionable, nothing hidden; it generates trust.'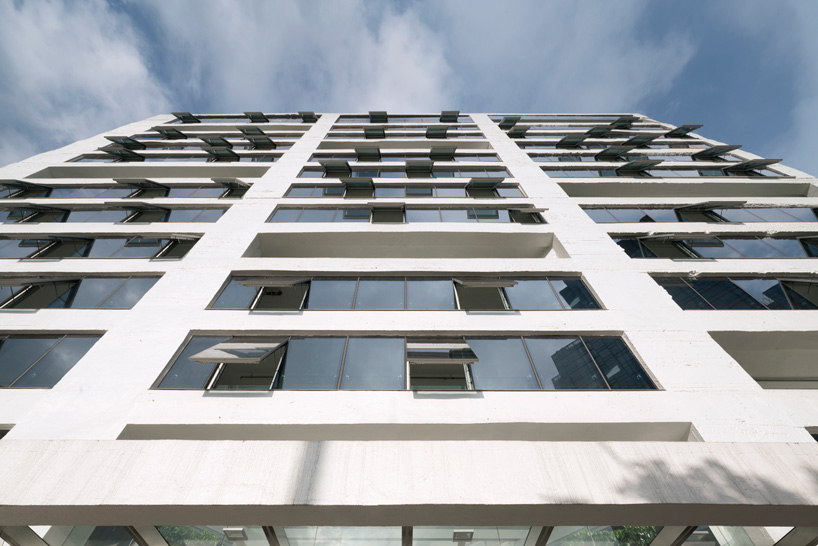 When it comes to the exterior the former building closed itself off from the street behind with rendered and tiled concrete walls and tiny windows. It was important to keep the connection with the exterior and interior, so in this case, the best solution to create this integrity was to use the materials, which give the rough and industrial feeling. Through doing this the communal areas and vertical circulation of the building are exposed, giving pedestrians an insight into the happenings of each office and the movement of that inside.