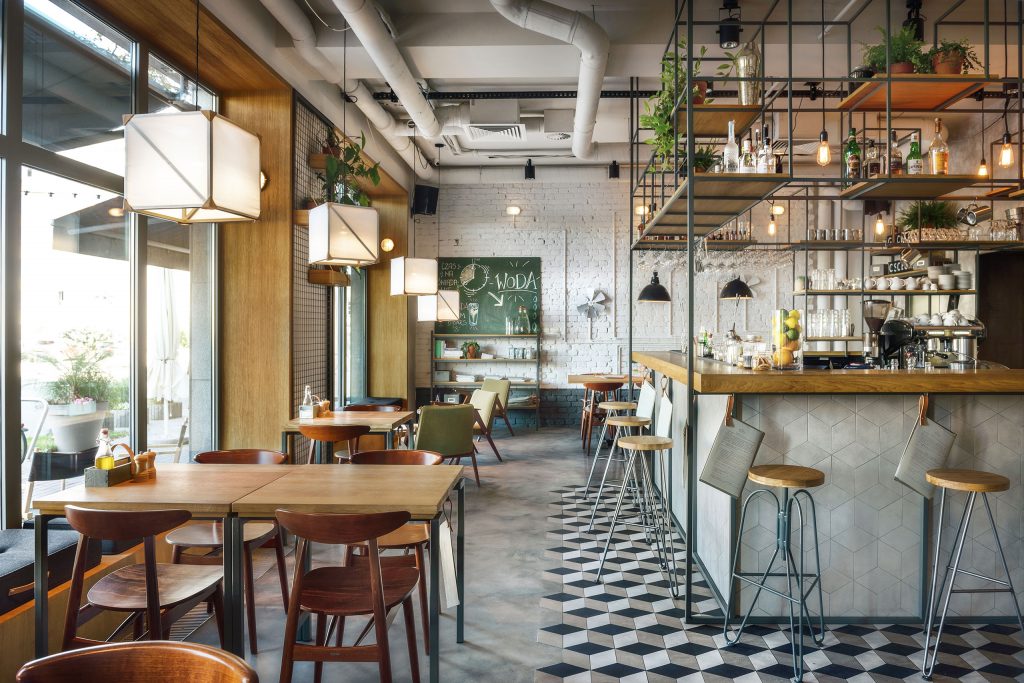 Główna Osobowa bar by PB/STUDIO and Filip Kozarsk
---
A bar that has that fresh and new feeling, which attracts the customers and amazes them by the interesting interior design concept that the PB / STUDIO and Filip Kozarsk have developed.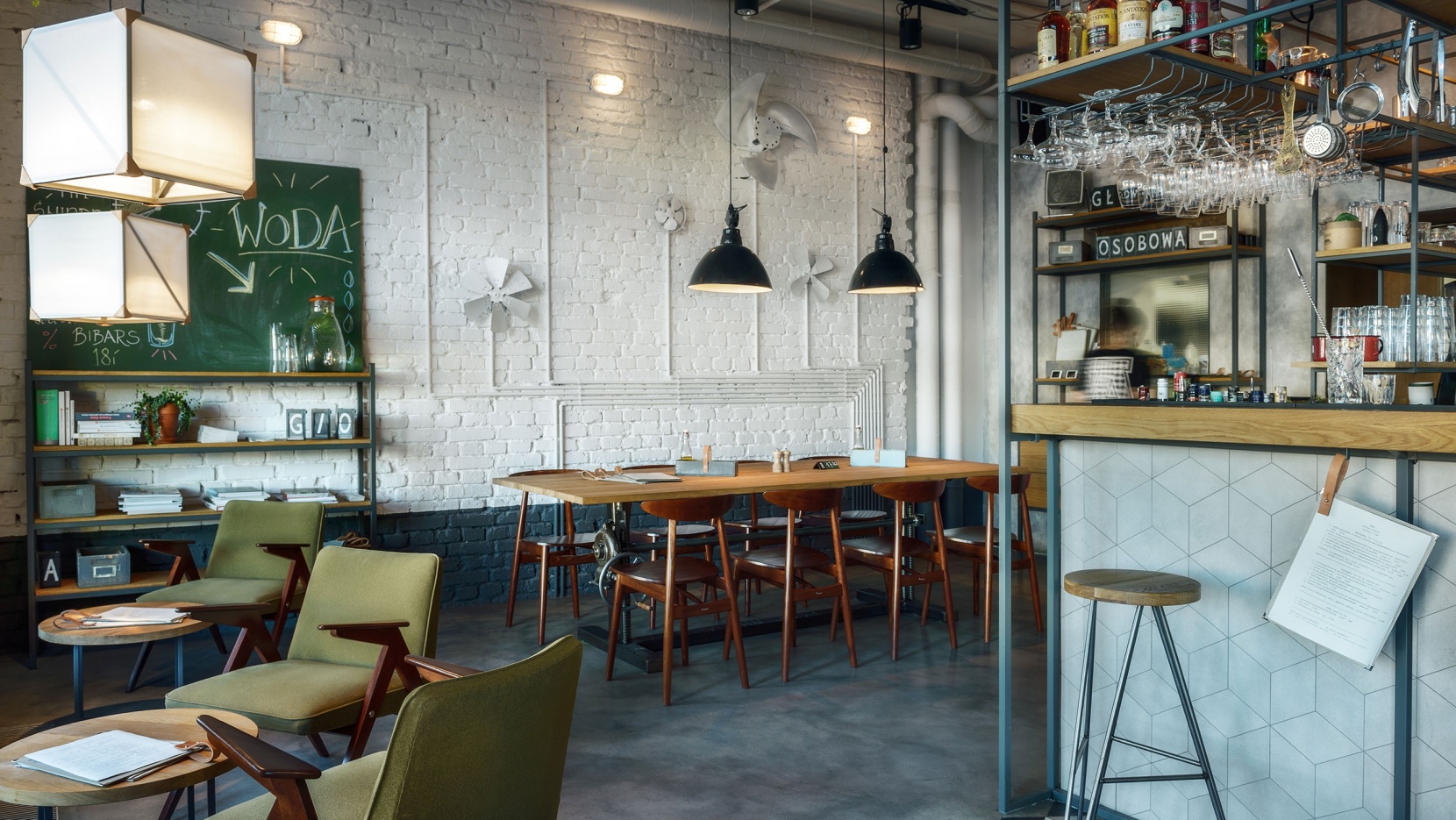 A multifunctional space makes You come inside and get to know it better. The functionality and design create integrity, and with some playful elements, the space becomes functional and charismatic.
The bar-restaurant space is designed with some industrial elements, that create that sharp and solid look for space. To make the balance and create a space fresher, the designer has chosen a white wall finish, which creates a more contrasting look but keeps the simplicity of the space.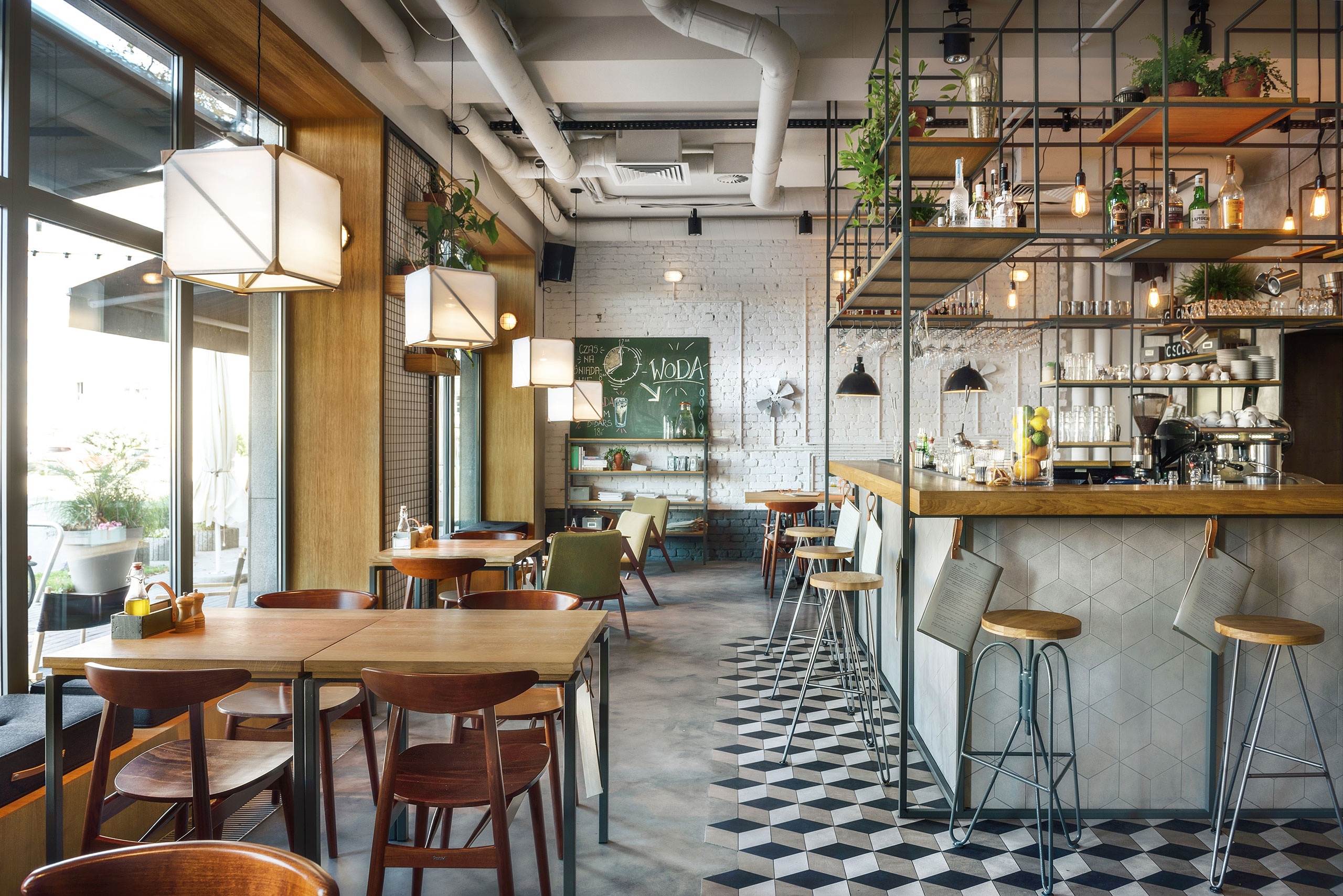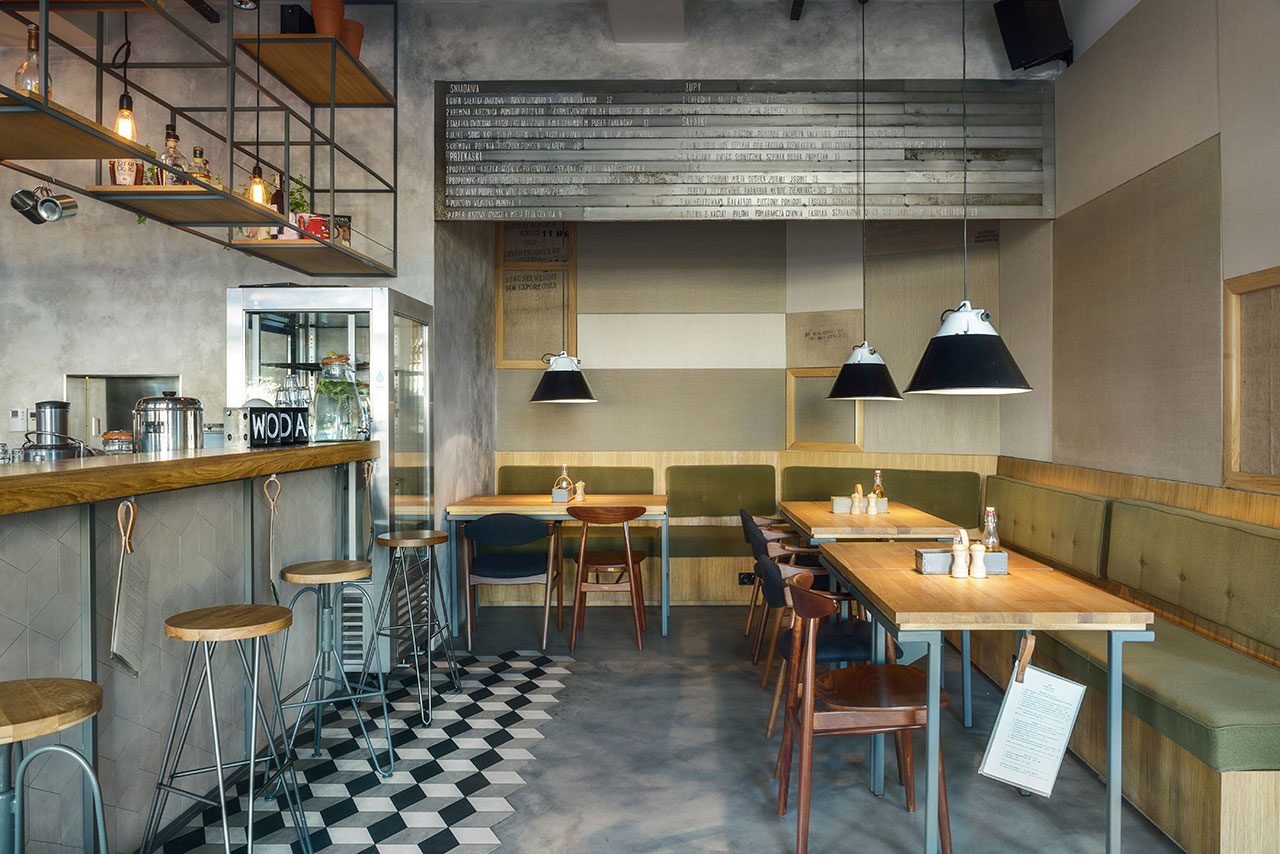 Although the design is minimalist in principle and space sparsely furnished with uncluttered communal tables,  due to the designers' DIY approach and their special attention to detail the space feels cozy and warm, which just invites You to step inside and enjoy some coffee.
The bar contains some DIY projects which give authenticity to the project and design.
For example, leather straps have been carefully designed and made by hand, letters which were done also by hard, which creates a perfect and unique image. Other detailing, paying tribute to the restaurant's namesake (the local train station), includes the old-school train timetable styled metal menu on the wall and the illuminated restroom signs.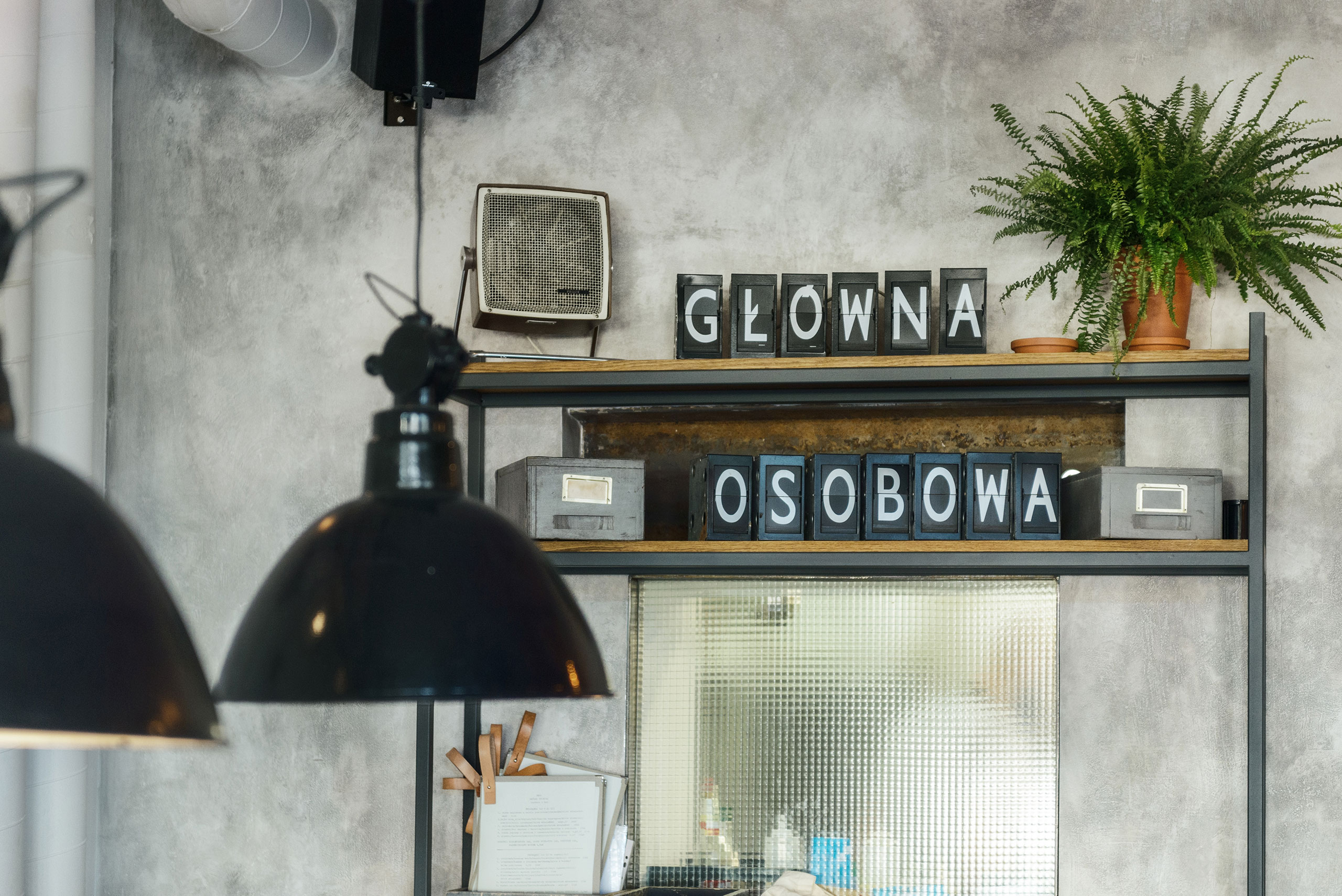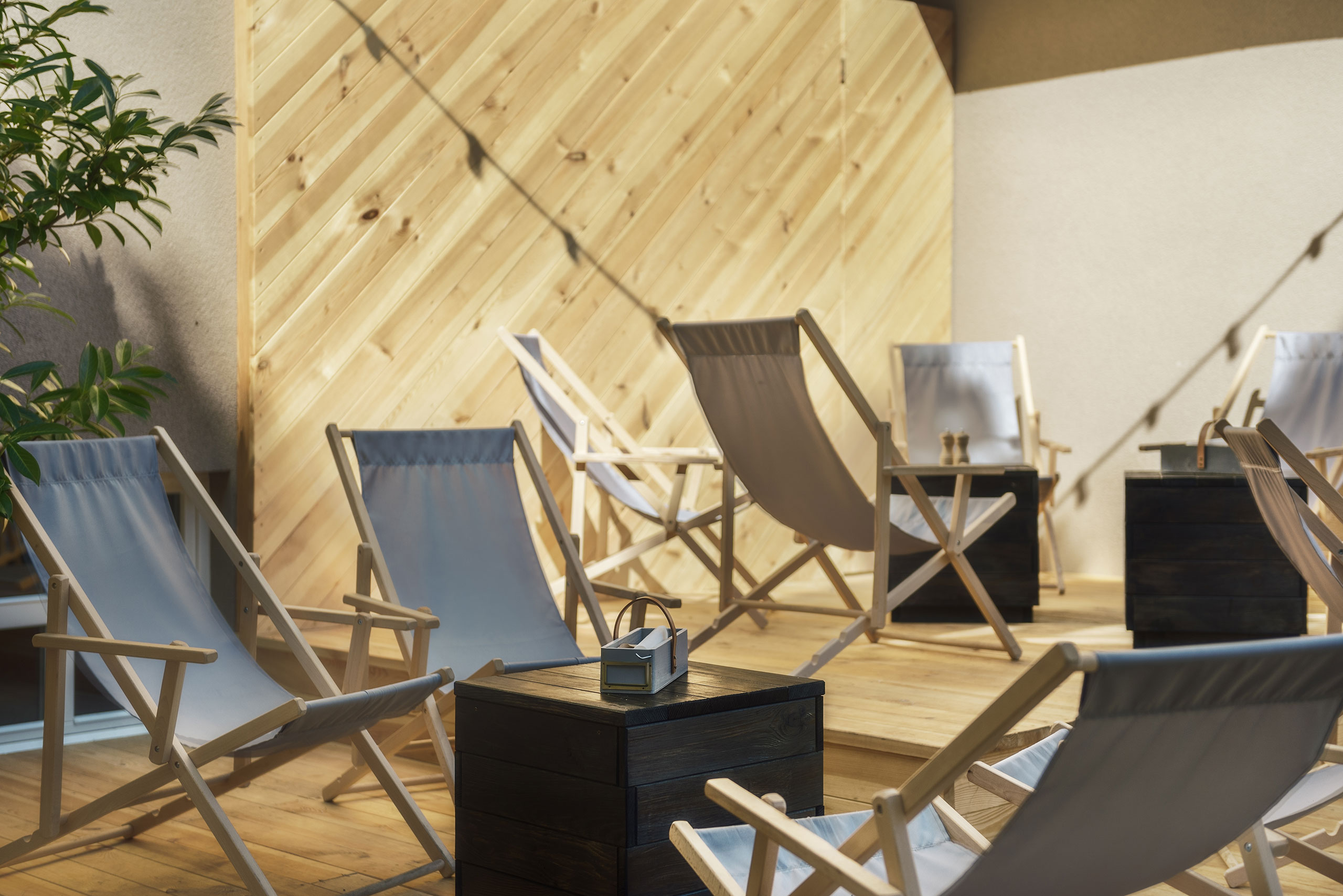 The eclectic style of the space and the simplicity of the interiors is reflected in the restaurant's fusion cuisine which is based on seasonal and local products. Such dishes as ribs with peach and rhubarb in a sauce of mustard and caramelized cauliflower with coconut and pickles, a cocktail menu already creates a unique look of the bar-restaurant.