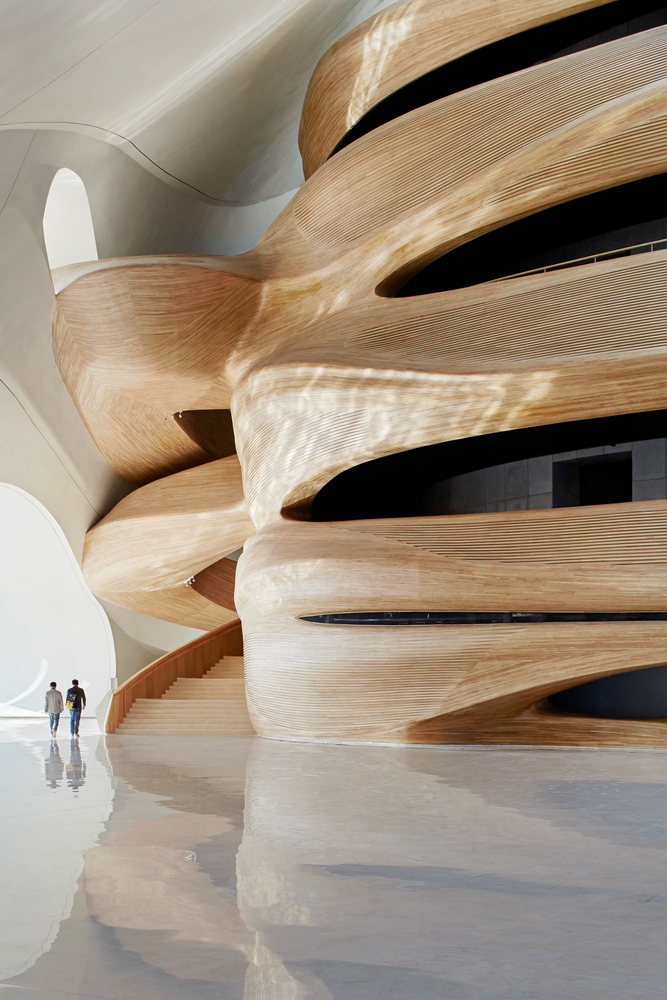 HARBIN OPERA HOUSE
---
The Harbin Opera House which was designed by the MAD Architects is Harbin, Heilongjiang, China outstands by the organic and smooth forms and unique rhythm which is created by it.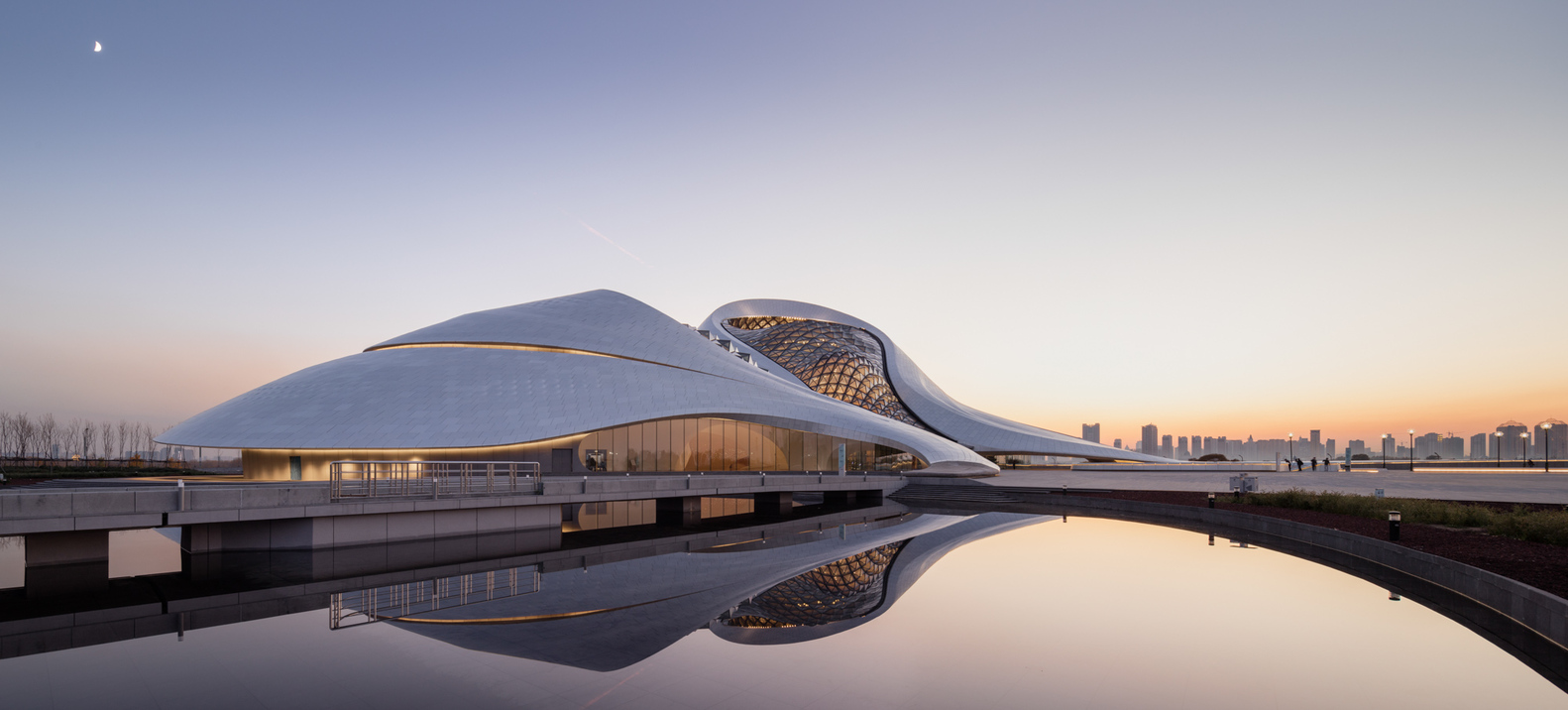 MAD Architects have won the international competition for the Harbin Cultural Island in 2010. The Opera House plays an important role in the cultural life, because it is the focal point of the Cultural island with more than approximately 850,000 square feet of the site's 444 acres' total area. The place features a grand theater that can host over 1,600 patrons along with a smaller theater to accommodate an intimate audience of 400.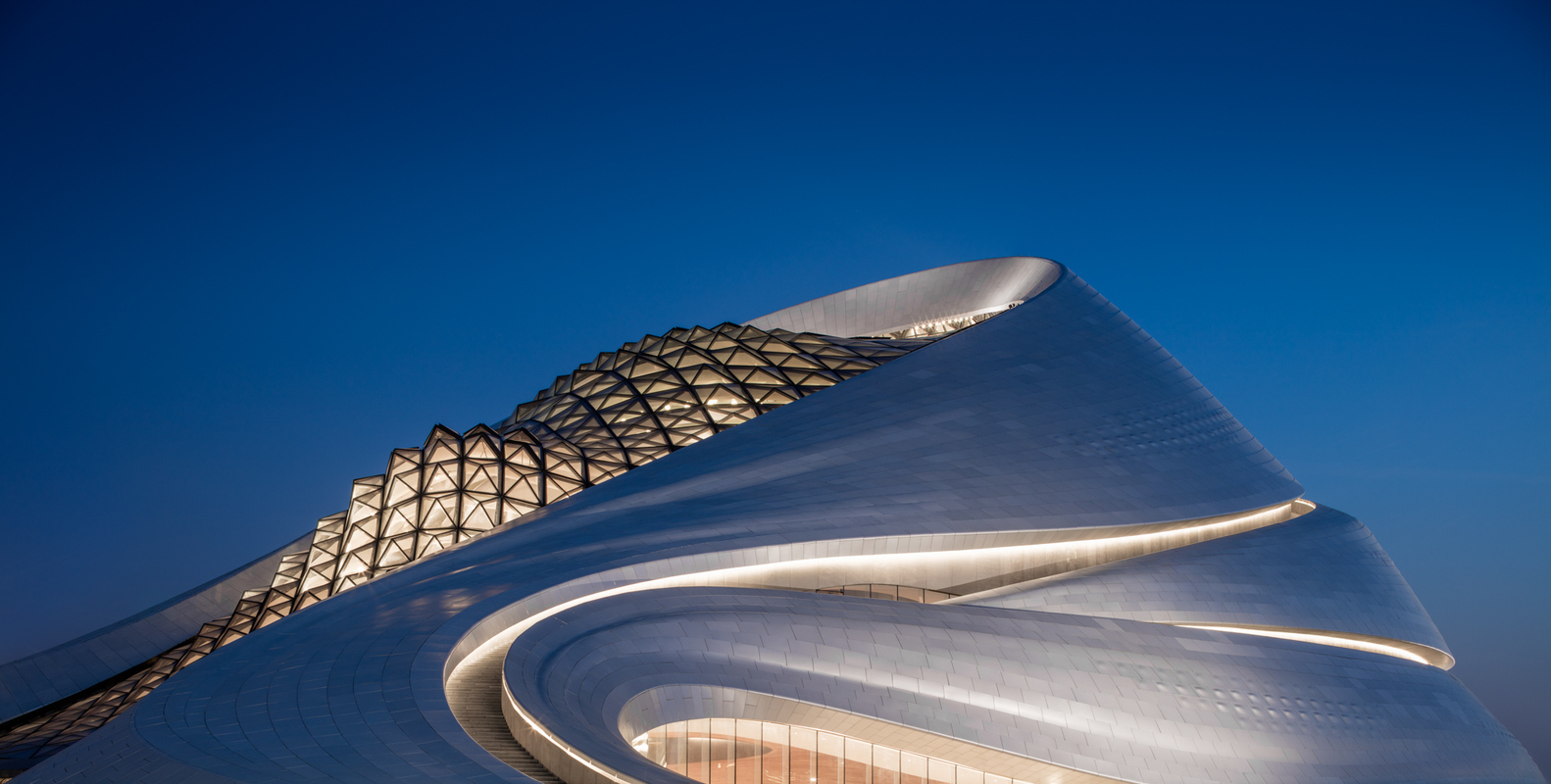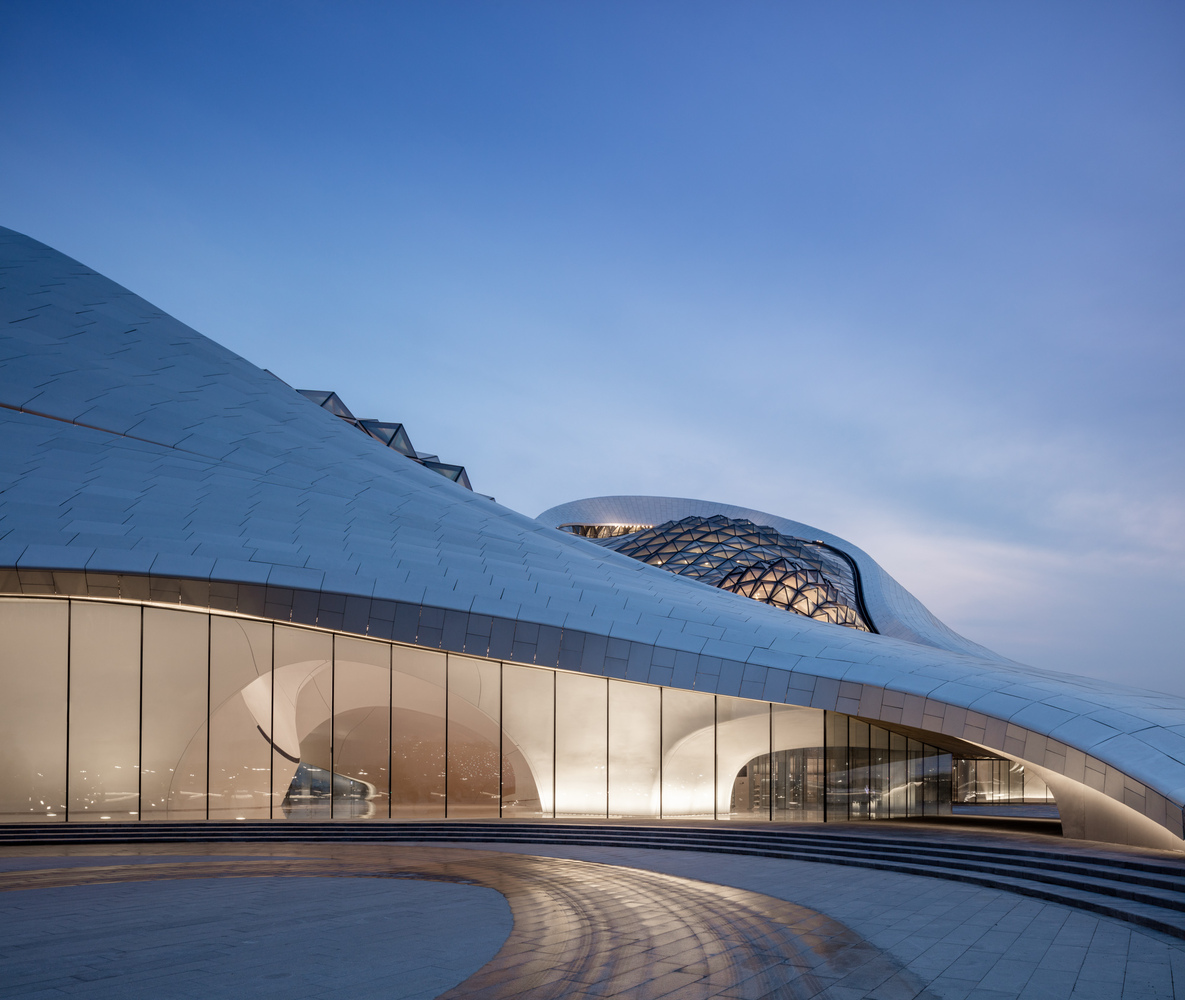 The Harbin Opera House was designed in response to the force and spirit of the northern city's untamed wilderness and frigid climate. The form of the building appears as if it was sculpted by nature, as if the wind has passed and created this unique form. The Opera House perfectly blends in with the exterior and the nature side. It is the sign of the local identity and cultural side.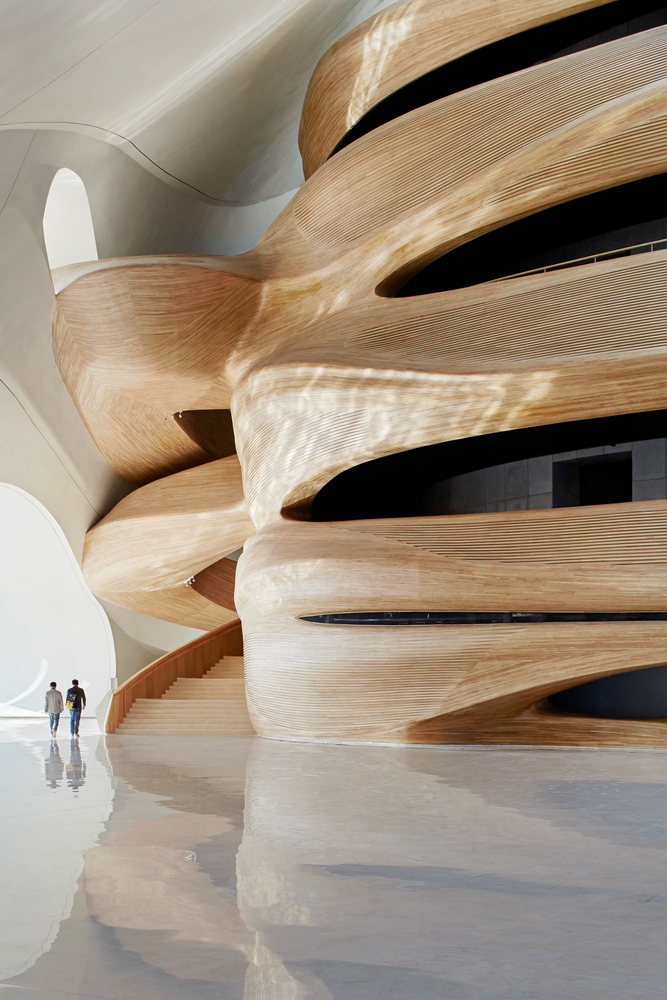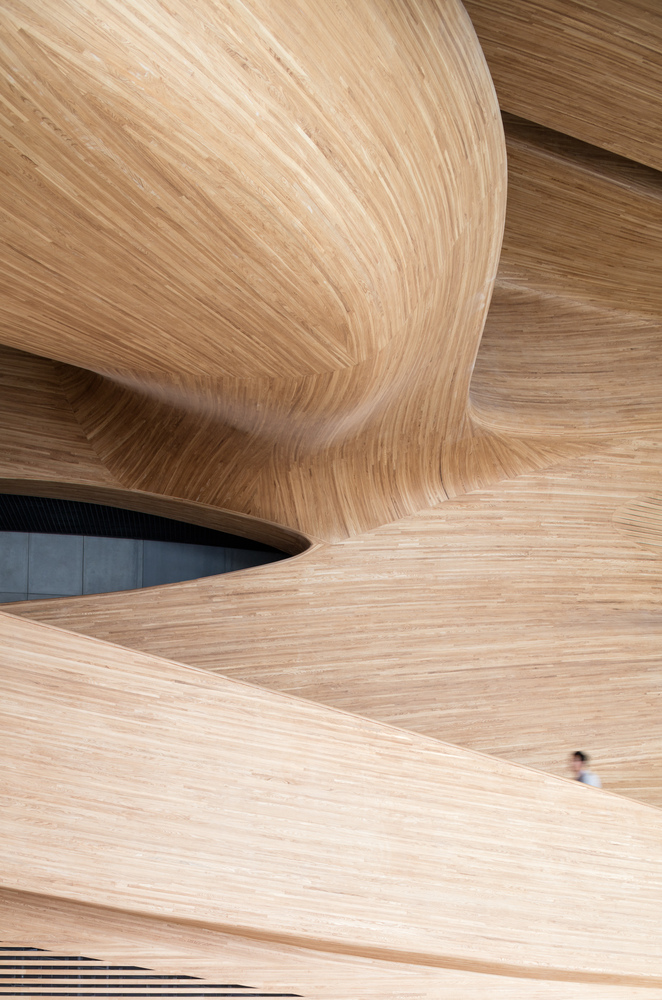 The shape of the building was achieved by the use of the materials, which give the opportunity to create flexible and organic forms. The façade was composed of smooth white aluminum panels, which becomes the sign of the edge and surface, having that contracting image of softness and sharpness.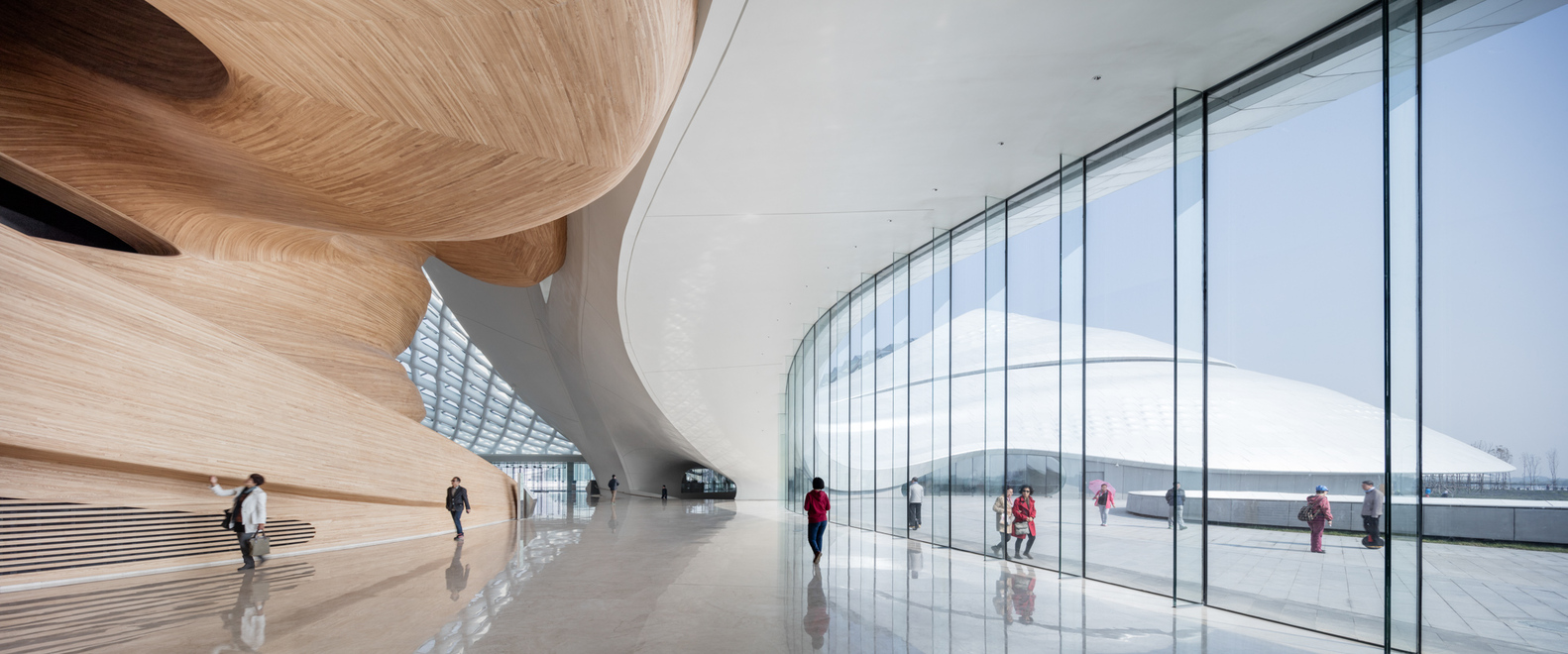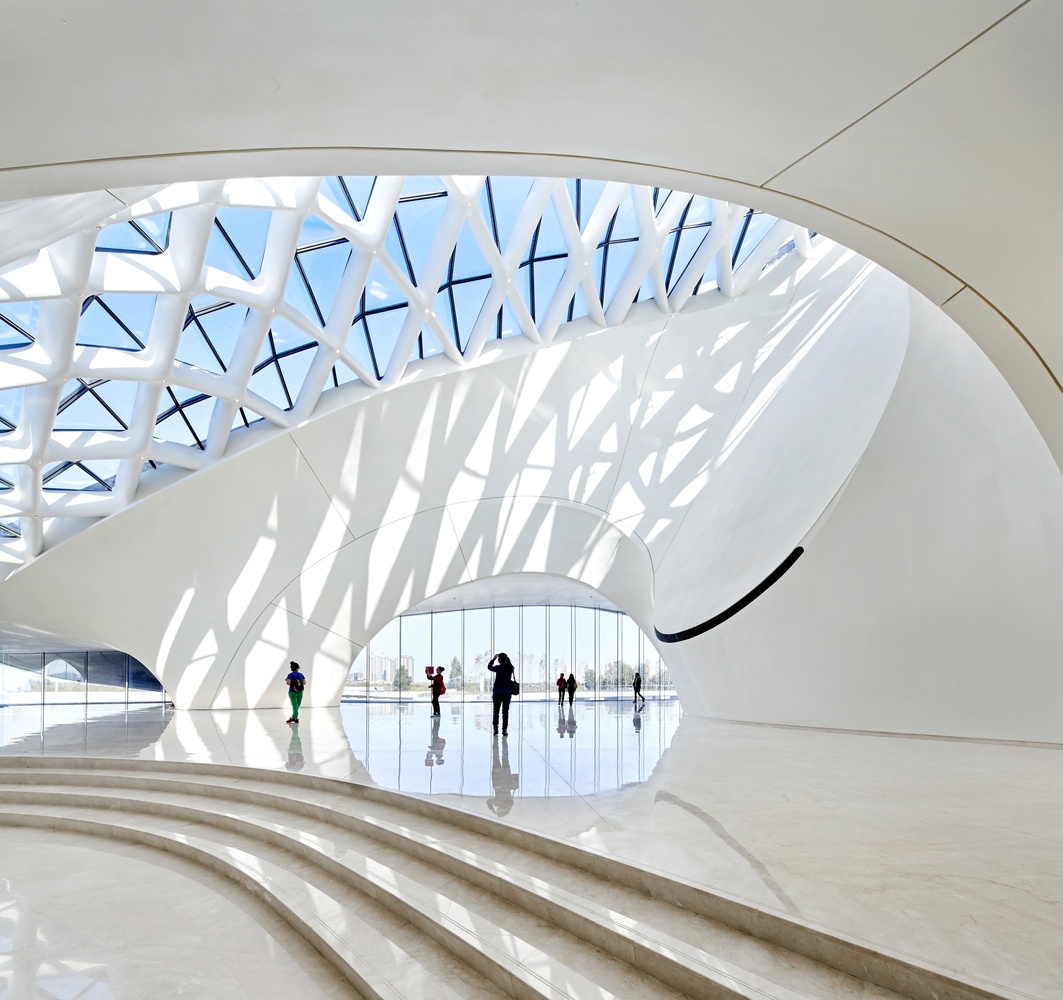 The building takes the connection with the audience to the next level as the upon entering the lobby, visitors can see large transparent glass walls spanning the grand lobby, visually connecting the curvilinear interior with the swooping façade and exterior plaza. Above, a crystalline glass curtain walls soars over the grand lobby space with the support of a lightweight diagrid structure. All before taking the seat and enjoying the performance, the people are taken by the architectural design movement.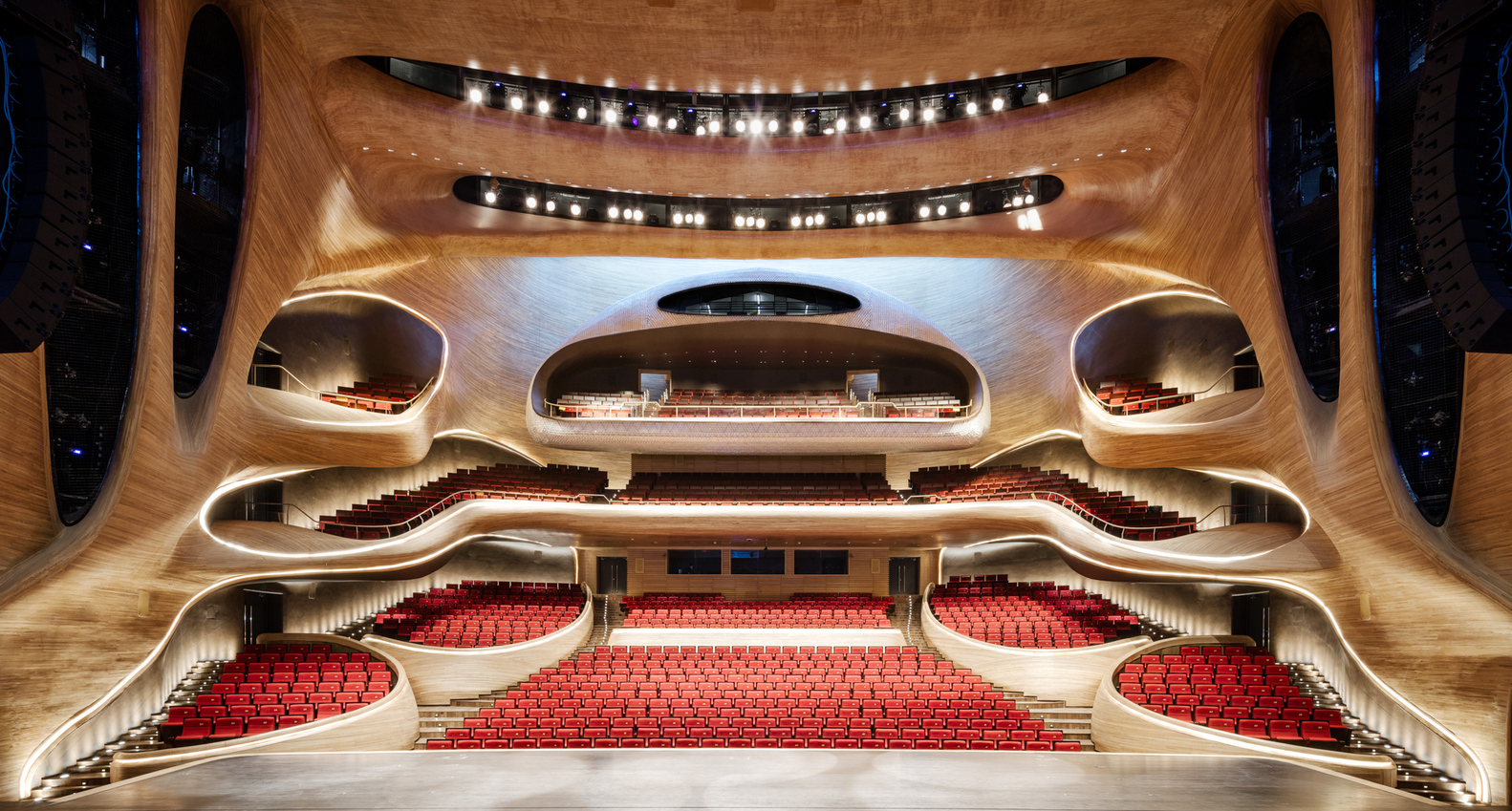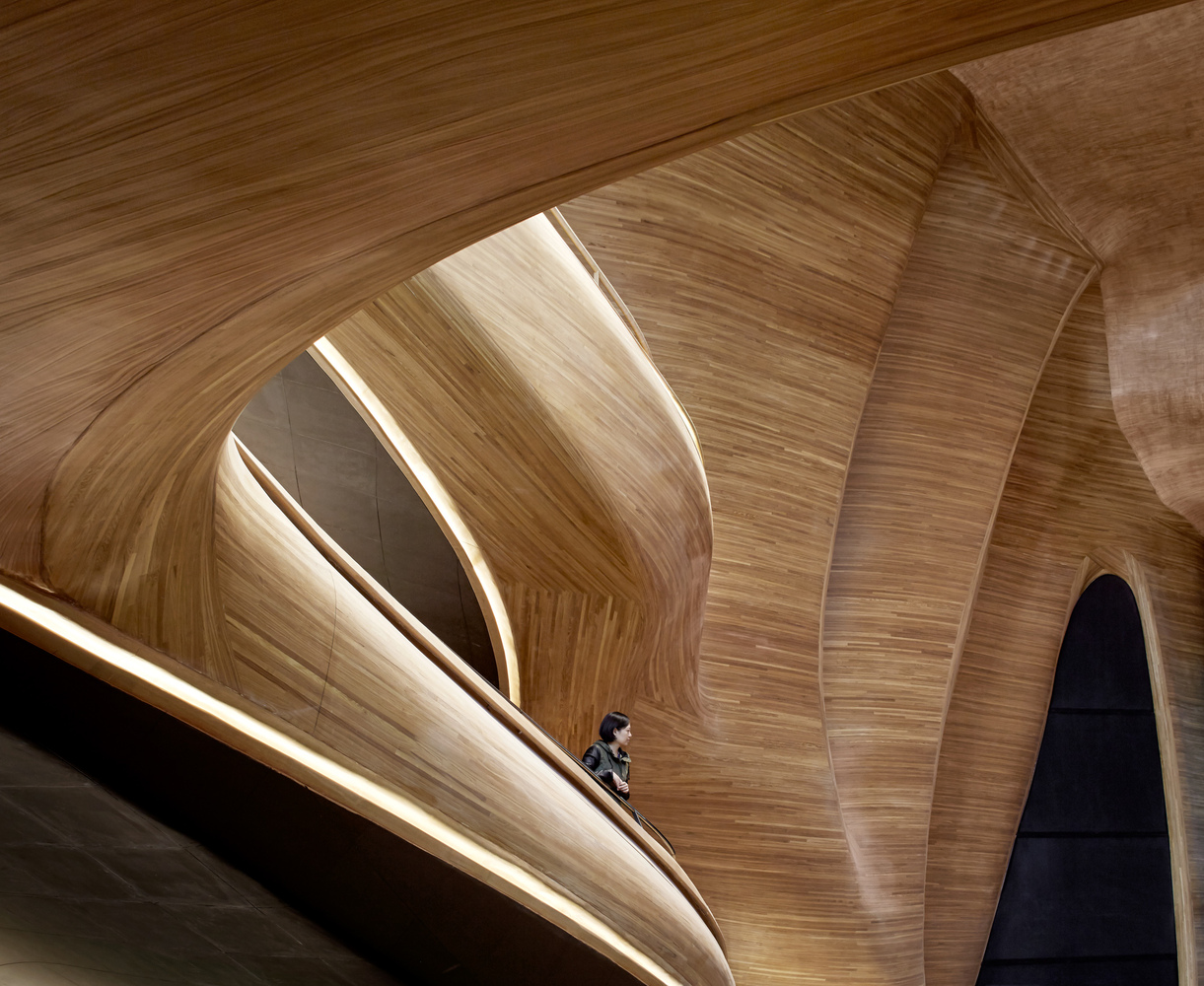 Architects  : MAD Architects
Location     :Harbin, Heilongjiang, China
Directors    :Ma Yansong, Dang Qun, Yosuke Hayano
Area             :850000.0 ft2
Project Year : 2015
Photographs : Hufton+Crow, Adam Mørk