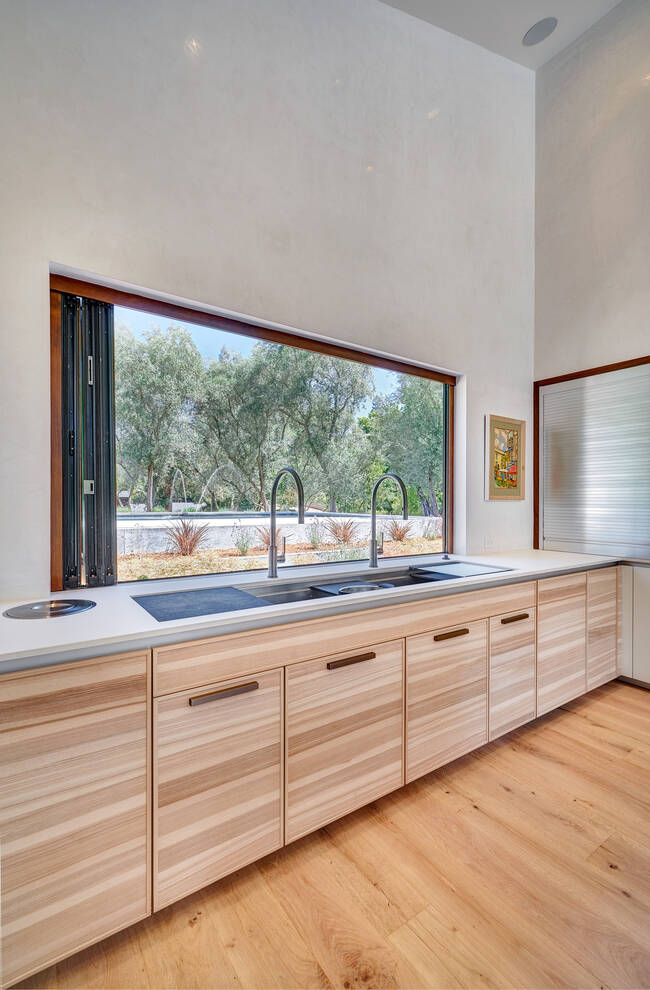 Harmonious Residence Among Olive Trees: A Seamless Blend of Spaces
---
Amidst 80-year-old olive trees on a ½ acre plot, sits a 2,800-square-foot single-family home. It consists of three connected linear sections, separated and joined by bright corridors. The layout allows for easy movement between public, semi-public, and private spaces.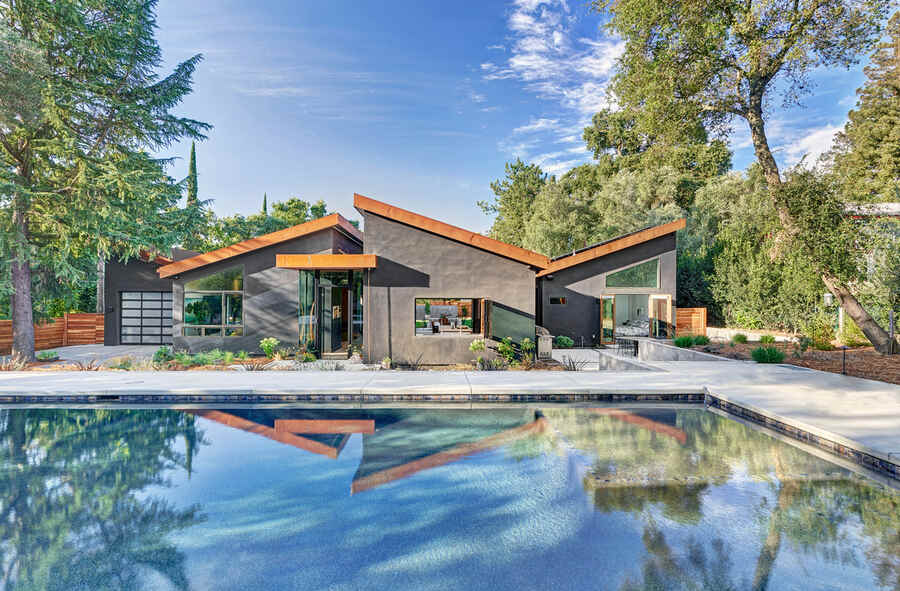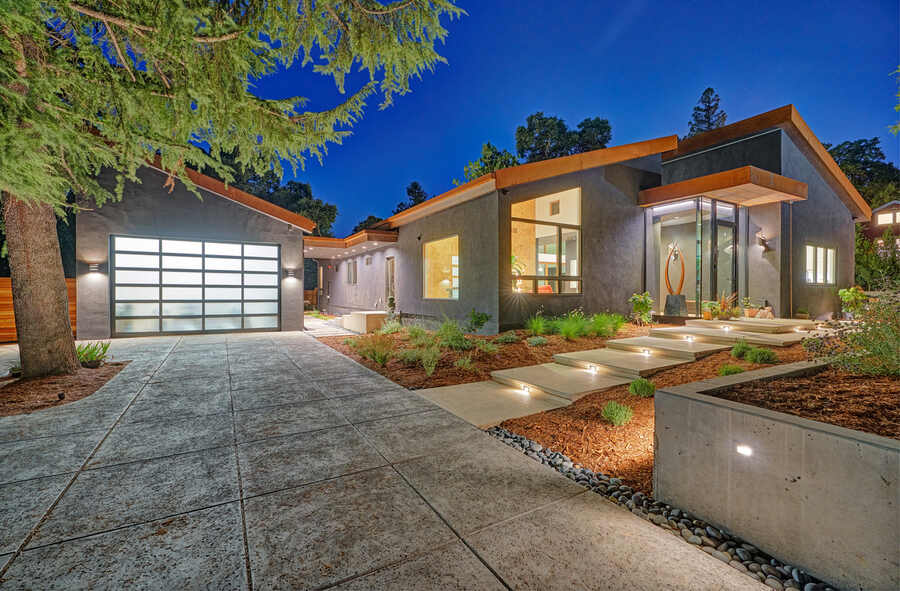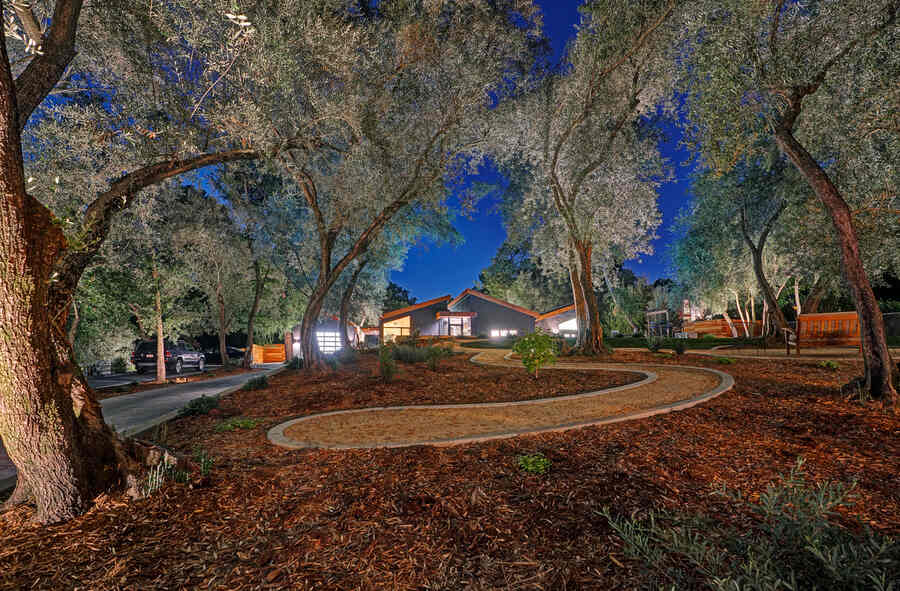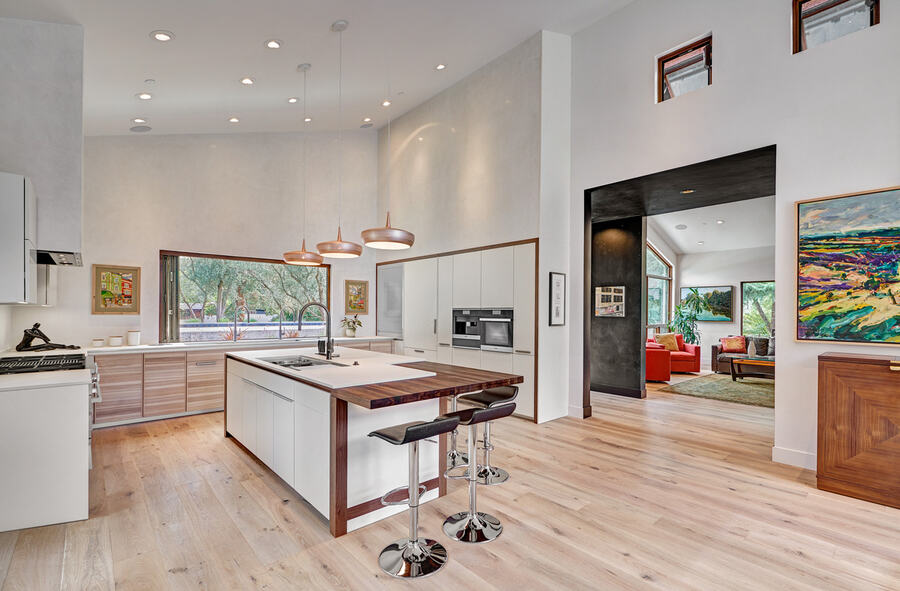 Each section has high-sloped ceilings and shed roofs. The corridors that connect them have uninterrupted windows, filling the interior with natural light. The central section, called PUBLIC, features an open kitchen and dining area. A 14-foot bi-folding wall extends the space to a semi-enclosed rear patio, perfect for entertaining. The PRIVATE section, housing the master suite, has two distinct patios. One is an extension of the dining room, while the other is a private patio off the master bedroom. The SEMI-PUBLIC section includes a family room and two guest rooms, with one having direct access to the rear patio.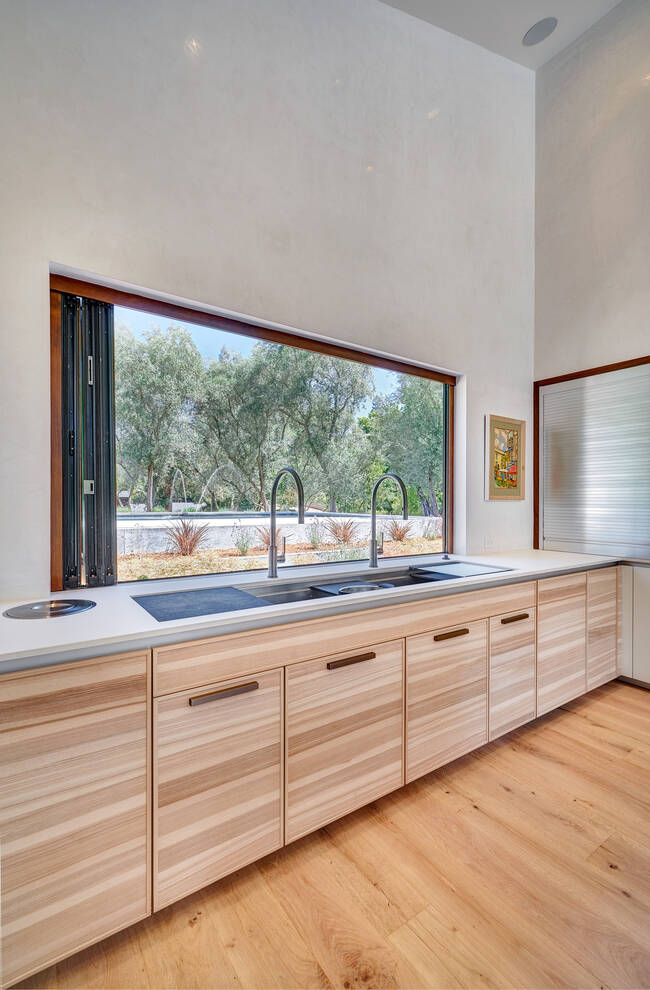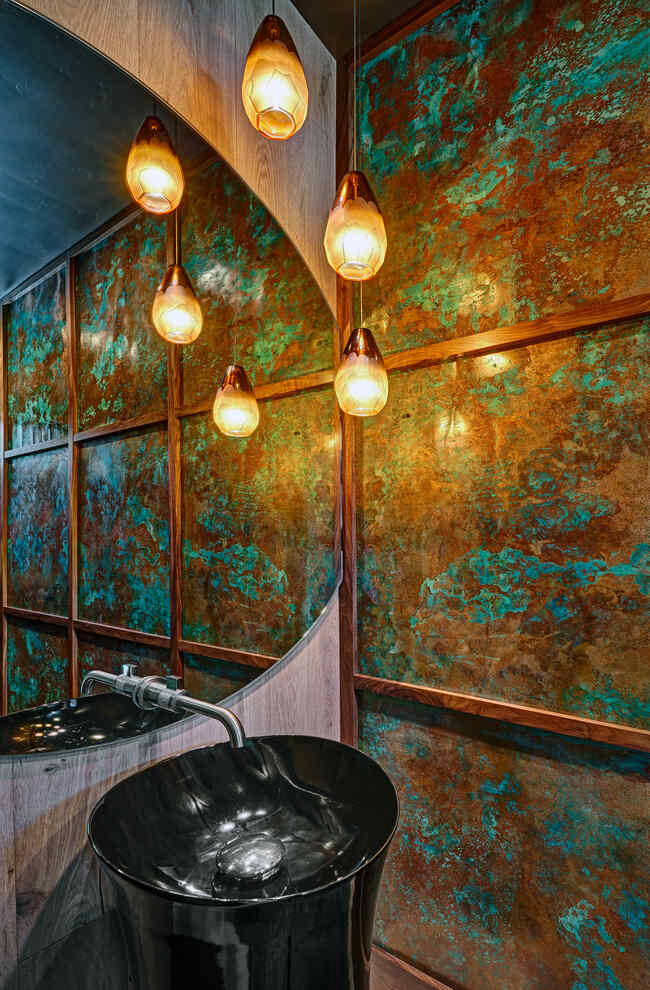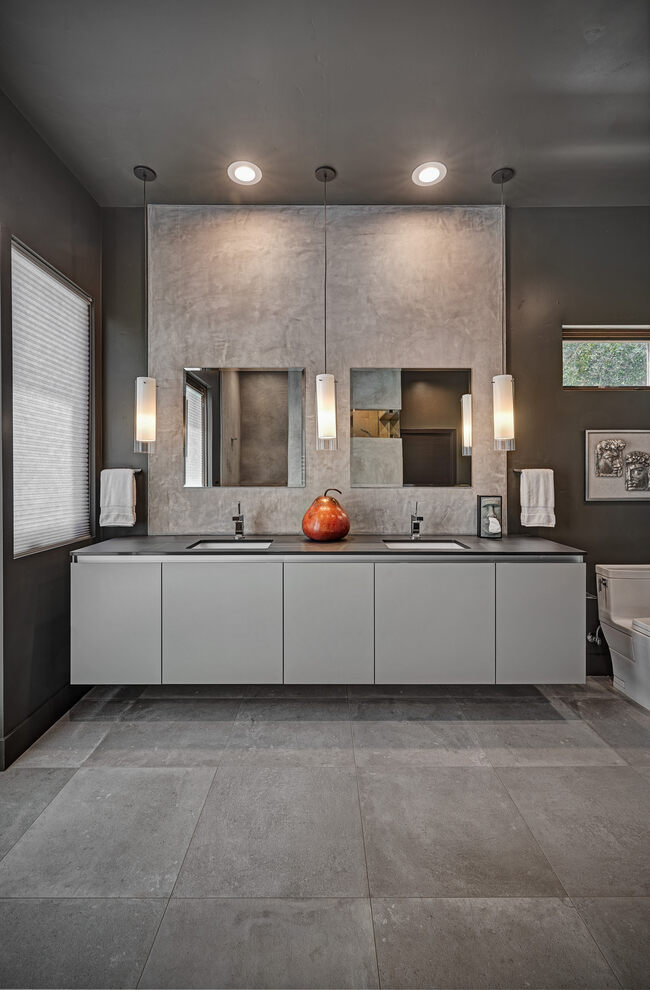 The exterior of the house is finished with Caviar black stucco and Cor-Ten steel roofs and facia. The flat-roofed entry and connecting corridors create channels between the high-pitched shed roofs, emphasizing the three linear volumes. When viewed from the street, the house blends into the shadowy presence of the olive trees.
Architect: RBDS, Inc.
Images: Fred Donham