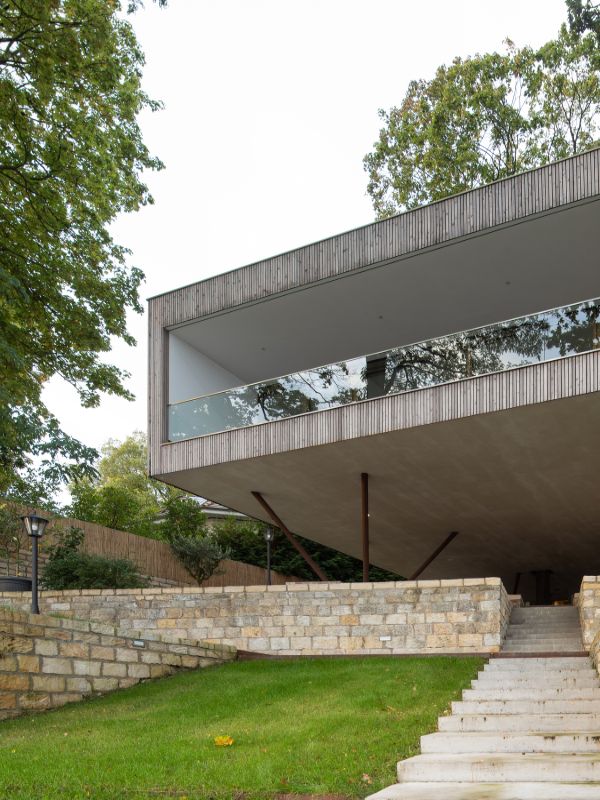 Haus am See by Carlos Zwick
---
The house stands on ten individual foundations and 40 diagonal posts, which raise the house 3 meters above the ground. With its façade made of vertical narrow larch slats, the structure merges with the crowns of the huge surrounding trees. An enormous maple tree rises through the living room.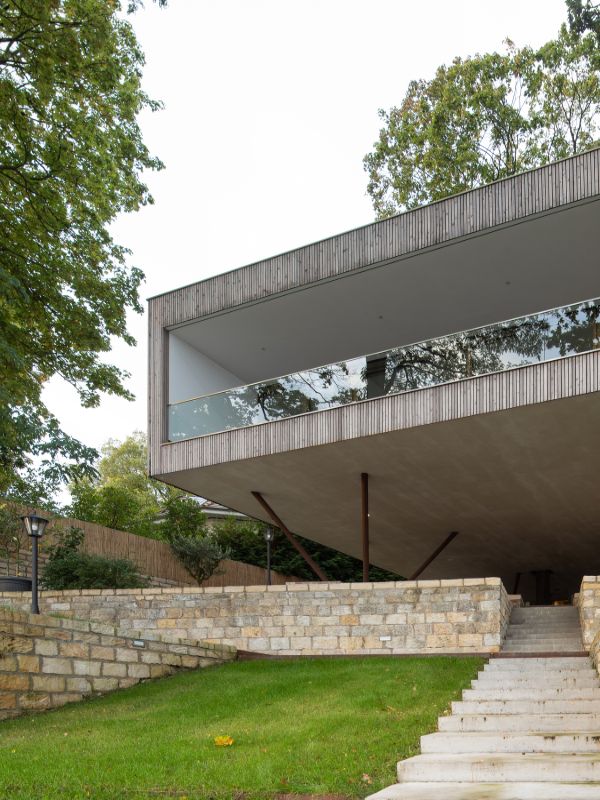 What now stands there, grown so naturally in place as though it was made for it, was just a tricky task. Neither with a tower nor a truck-mounted crane could works be realized among the abundant tree population. For that reason, Carlos Zwick erected the entire house only using a mobile telescopic forklift.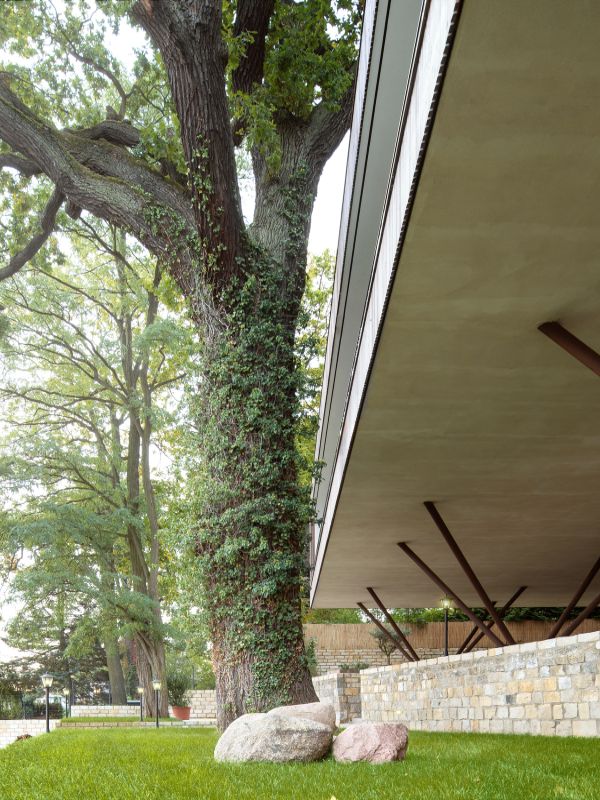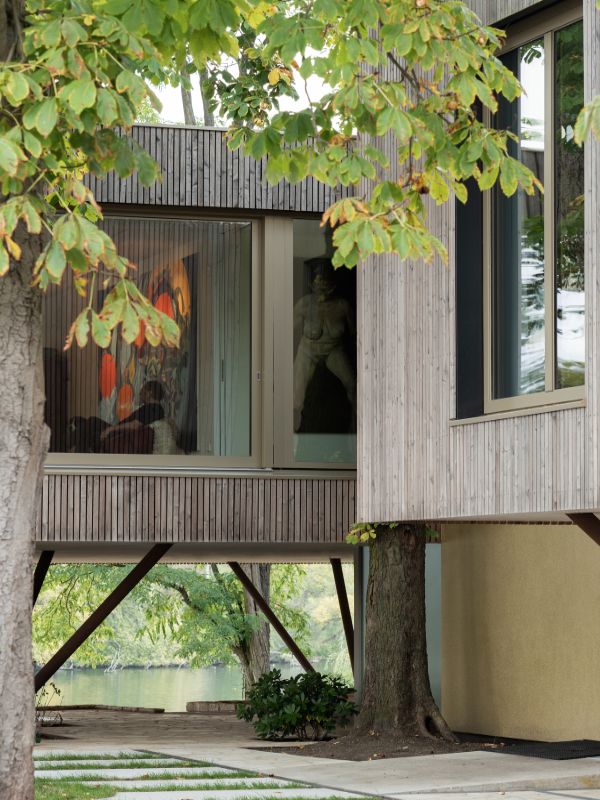 "The water had me captivated, and I thought to myself, how can I place the interior and exterior as close to the lake as possible. So to say, we are floating above it, eating breakfast, in the living areas, and on the 22 meters long loggia. Lakeside, the loggia extends over the width of the house with its glazed railing." – said the architect.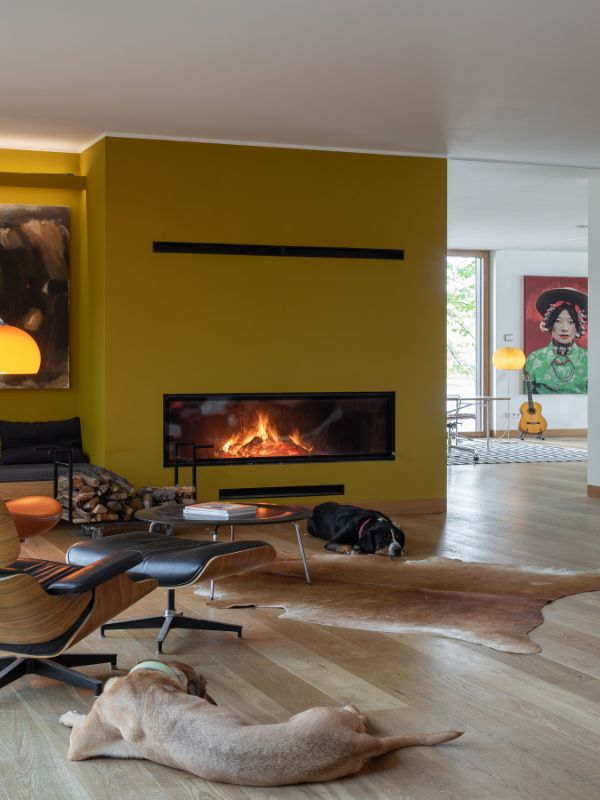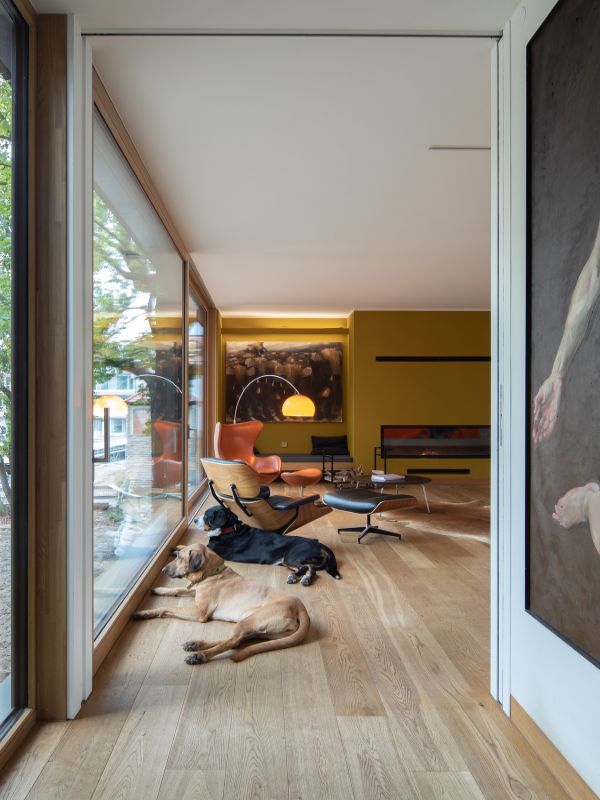 The terrace is accessible from all three adjacent, spacious living rooms. Huge sliding panels made of oak wood grant a panoramic view over the water.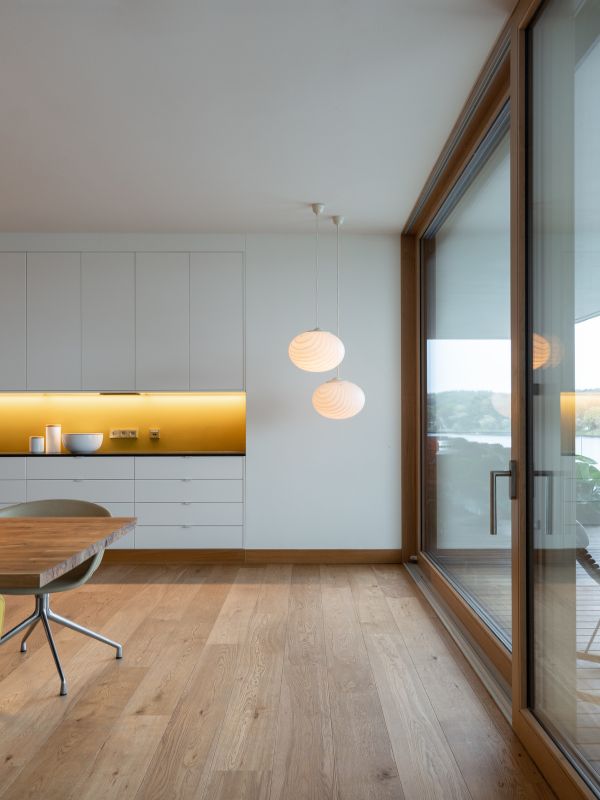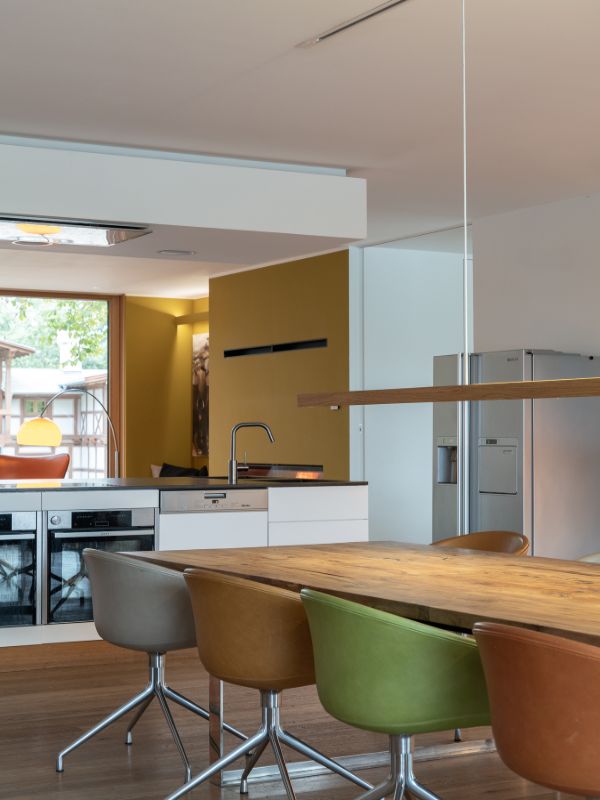 The heart of the house is the large kitchen and dining area, with a fireplace, seating area, and a 7.5 m long olive wood table. Here is where the family with six children come together and enjoy their meals. The two big dogs, Schröder and Tilda, have also found their favorite spots here, where they spend hours warming their fur coats next to the lit fireplace.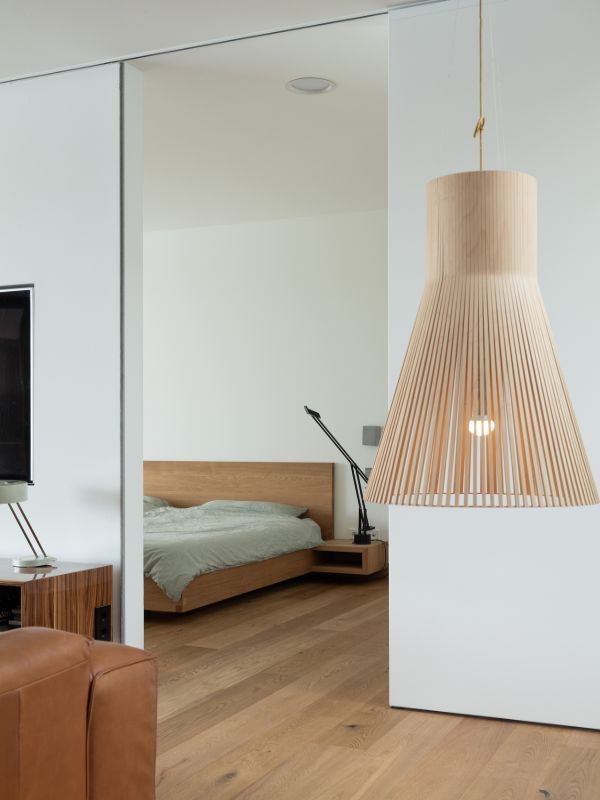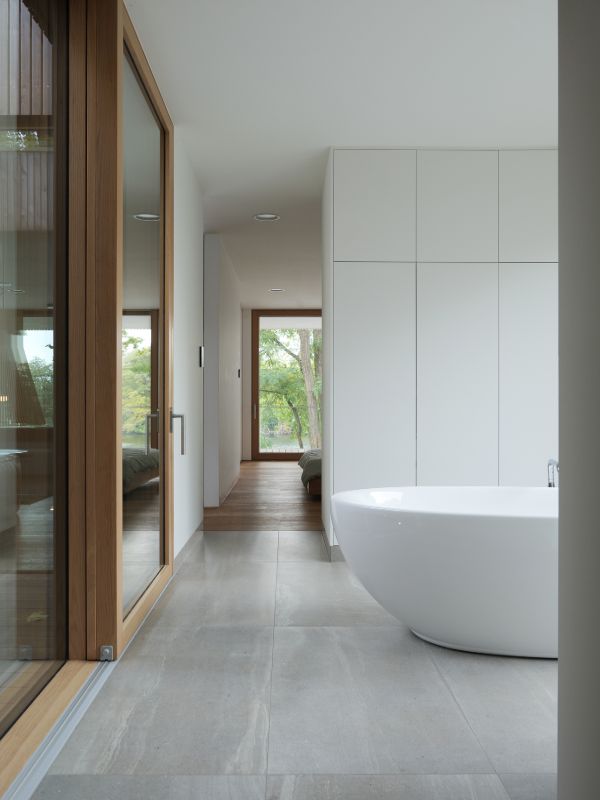 Project by Carlos Zwick Architekten BDA
Photography by José Campos