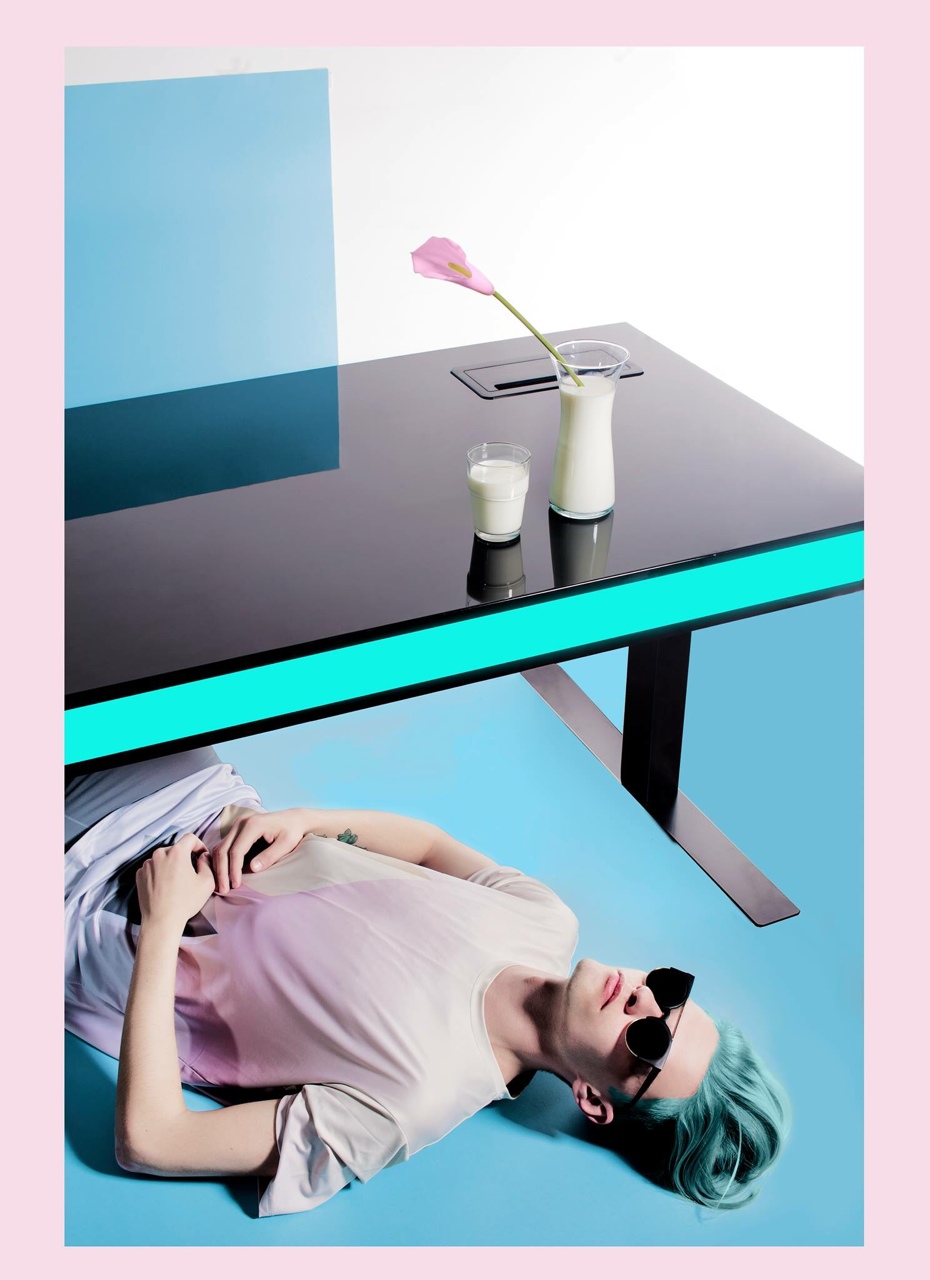 Healthy and Sexy TableAir
---
Healthy Techy Sexy
That is what is said about TableAir. This smart table is one of these variable-height desks, but it's built with tech that's more advanced than the rest. It has a sensor to adjust to your position. When you want to work standing up you need to press the button on the top, then hold your hand out in front of you to indicate the desired height.  The sensor on top of the desk detects your hand's height, and the motors move the TableAir up to match it. Also, you can turn this desk into a coffee table. "The most natural way of showing height is placing your hand in the air," reads a product description.
TableAir also has a rim that lights up in various colors. As well as the height color also can be changed with this smart button. Because of the custom ambient LED light, when not in use, this desk can become the focal point of any interior.
With the help of a user-friendly smartphone app, the workstation can be scheduled to take lower or higher positions according to selected time settings. While working, TableAir keeps you on track when posture change is advised. On this app, you can also select your favorite LED ambient color. Once you pair your TableAir with your smartphone, the full potential of your soon-to-be work companion is unleashed.
"We spend long hours sitting behind our desks. See how one can transform it into a sexy and exciting experience"says one of the creators. TableAir is created by London- based designer Lukas Lukosevicius and co-founder CTO Justinas Vilimas. Both of them are originated from Lithuania.
The most striking thing in this project is that TableAir combines design, technology, and health. This desk can change our everyday work habits and even turn it into an exciting experience.