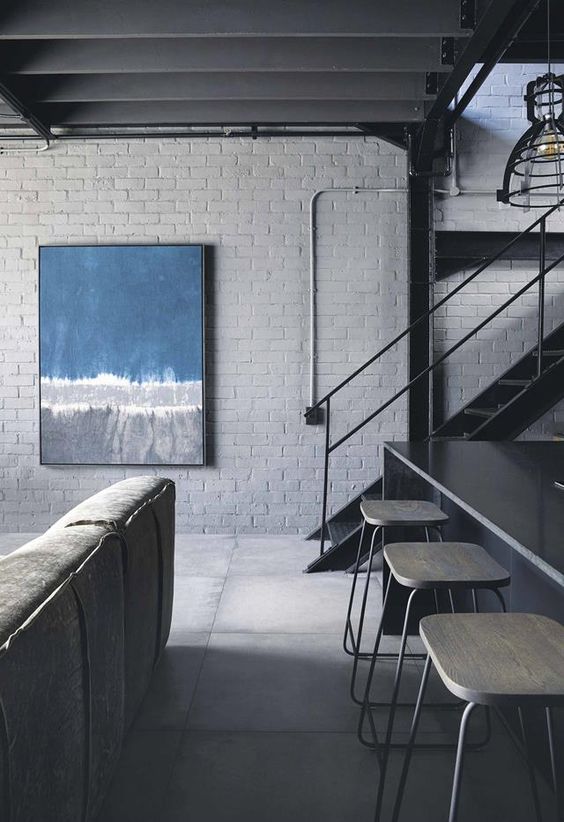 How Reclaimed Materials Are Making Industrial Design More Accessible
---
Each year, the United Kingdom produces over 200 million tons of construction and demolition waste, according to the DEFRA. The UK is not unique, however, as countries like America, China, and India also lead in construction waste figures. As awareness of climate change has sparked worldwide interest in sustainable architecture and interior design, industrial aesthetics are seeing increasing adoption both commercially and at home.
The important design choices
Colors are an important part of industrial design. Typically, neutral tones of gray, black, and white are chosen. This is contrasted well by vibrant art, however, which can brighten the room and give it personality. While the industrial design does tend towards clutter-free, clean surfaces, some accessorizing can work. This is especially true when furnishings are sourced from antique stores, which often represent goldmines for industrial design, maintaining the principle of reuse and sustainability with the added benefit of provincial furnishings.
Similarly, reclamation and scrap yards often contain brilliant materials and decorative pieces. As more and more construction sites become "ecocentric", reclaimed materials and parts used in the industrial design should become easier than ever to source. Wall art is becoming an increasingly important part of modern industrial design and is the perfect platform for reclaimed metal and machinery. Many industrial homes now feature engine blocks or factory machinery parts as wall art, putting an emphasis on the aesthetic.
Walls are one of the most important parts of any industrial home. Often inspired by the aesthetic of New York lofts, clean brick-effect tiles are a favorite for industrial designers. Repurposed architecture is the pinnacle of industrial design, where renovated factories and mills represent the ideal home. With the right choices in wall finishings, this look can be captured in any home, however. Neutral tones such as gray and white work perfectly for tiled walls, providing the clean industrial look required.
Finding potential in reclaimed materials
At its heart, industrial design is all about repurposing leftover materials. Modern designs favor the use of factory materials and repurposed piping. You'd be surprised by how versatile lead piping and rustic wood can be. Piping can be used to build shelving and furniture frames, producing a sturdy, eco-friendly, and aesthetically pleasing set. Traditional bed frames can be costly and may be made using toxic glues. Wooden cargo pallets make a brilliant substitute if properly cleaned and treated. These pallets often are left to waste after being used, making the perfect candidate for industrial decor. They can be stacked to make a bed frame of any desired height, and the gaps are great for housing baskets or LEDs.
Industrial design is one of the most accessible and eco-friendly choices popular in modern interior design. With awareness of construction and demolition waste increasing, it is only becoming a better option as materials that would have gone to waste become easier to the source. With some DIY knowledge and research, this style shines, as the versatility of materials like piping and reclaimed wood create near-endless potential.