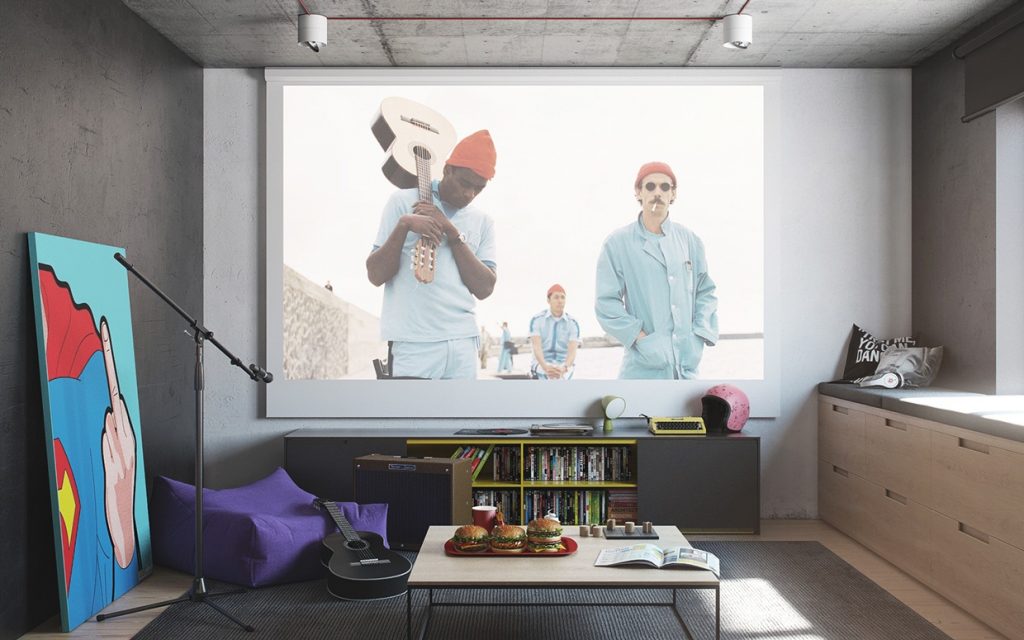 How to Create a Home Theatre on a Budget
---
Why put up with chatty neighbors and stale popcorn when you can enjoy your favorite flicks from the comfort of your own home. Complete with choice snacks, tons of space to sprawl out and the ability to pause the movie when bathroom breaks are needed, there's nothing quite like a home theatre.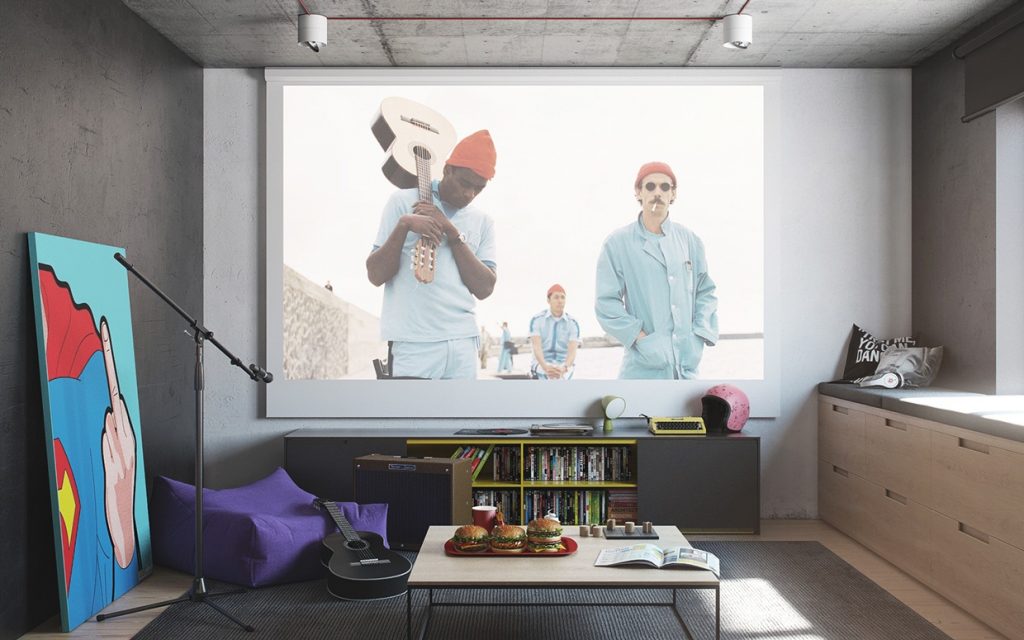 Technology has evolved immensely in the last decades since VCRs and reclining sofa chairs, and today's home theatre furniture and technology options are endless. With the rising popularity of Netflix and Chill or other video streaming platforms, we find ourselves in the Golden Age of the TV with our favorite movies and television shows available through a few clicks of a remote or computer. Read on to find out how to create the ideal home theatre for every budget.
The Bigger, the Better
When it comes to choosing the right television for your home theatre, opt for the largest one that you can fit into your space and that's within your budget. As every home theatre and the preferences of its movie-goers will differ, the right size television will depend on a number of factors. The standard, however, is to choose one that is 55 inches at minimum, and it can only go up from there. It's also important to consider the resolution of the television, and that the higher the resolution the further away you can sit from it. With this in mind, choosing the right size television will be impacted by what you consider to be optimal seating distance. If your home theatre is in a larger room where people will sit closer to the back of the room, a large screen, and high resolution are key.
You should also consider the height of your television, as you want your viewers to ideally stare downwards towards the center of the screen. Based on the eye-level of an average height adult when sitting down, television height should be about one meter from the floor.
To Mount or Not to Mount
Now that you have your television, you'll need to decide whether or not you want to mount it onto a wall or have it set on a media unit. Much like deciding on the right television size, this will also depend on a number of factors. The layout of your space is a key factor, and the position of your television will depend upon the flow of your room, seating arrangements, light sources and the potential for reflections and glare, and even storage needs. Should you decide to mount your television, you'll have to consider its weight and whether or not you'll need an electrician to hard-wire the power or install more outlets if needed. You should also bear in mind the height and distance points, as mentioned in the previous point. You may also consider whether or not you'll ever need to pivot the television if you or others may not sit directly in front of it, which makes an entertainment unit a great option. If you decide on one, ensure that it's placed in such a way that prevents injury to small children and pets.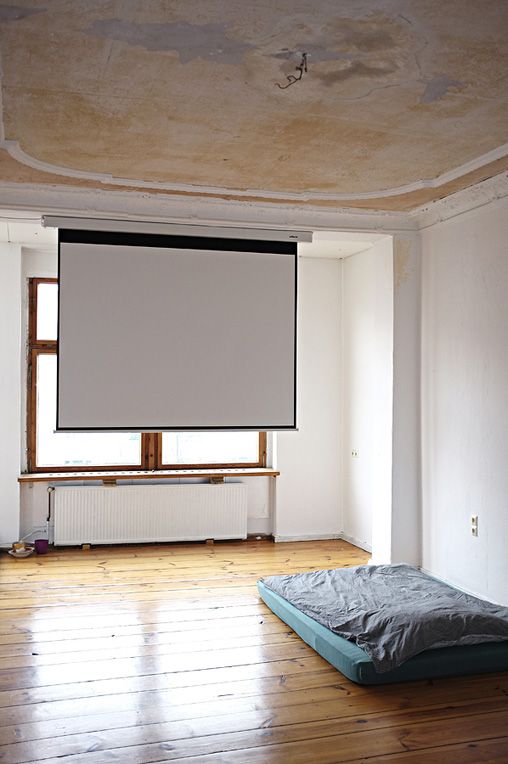 The Big, Comfy Couch
Integral to any home theatre is comfortable seating arrangements. Choosing the right seating option will depend on how large your home theatre is, and how many people you're looking to seat. For larger spaces, try staggering full-size sofas behind one another for the movie-theatre effect (minus the cramped, polyester seats). For a smaller space, opt for one sofa with one or two recliners flanking it, or perhaps a sectional sofa. This enables everyone to enjoy the program together whilst still maintaining their own space. Most important is to test out any potential seating options before purchasing them to ensure their comfort!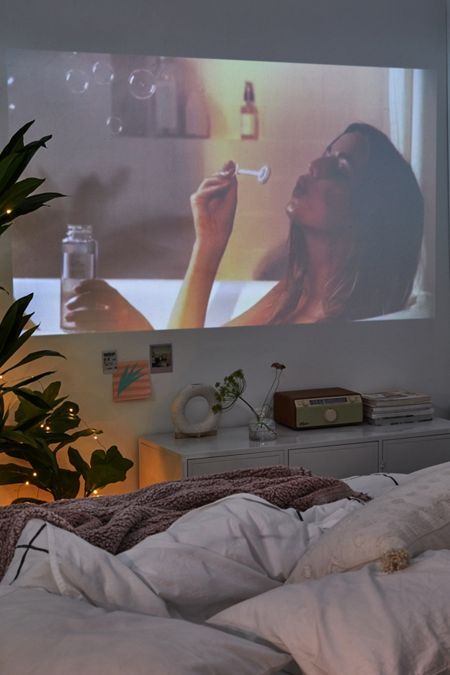 Sound is Key
The other half of the home A/V experience is ensuring you have a good quality sound for your favorite movies and TV shows. Choosing the right speakers and the right sound system can get confusing and will, again, depend upon the size of your room and how many cables you want running through it. If you have the budget and space, try opting for a 5.1 channel surround at minimum. This will provide rear speakers and heavy bass from the subwoofer. If this doesn't seem like the option for you, soundbars are great options for those who don't have a ton space with which to work. They're able to replicate surround sound despite only using a single speaker and subwoofer. Alternatively, a sound base is a similar design but designed to sit under your television rather than in front of it.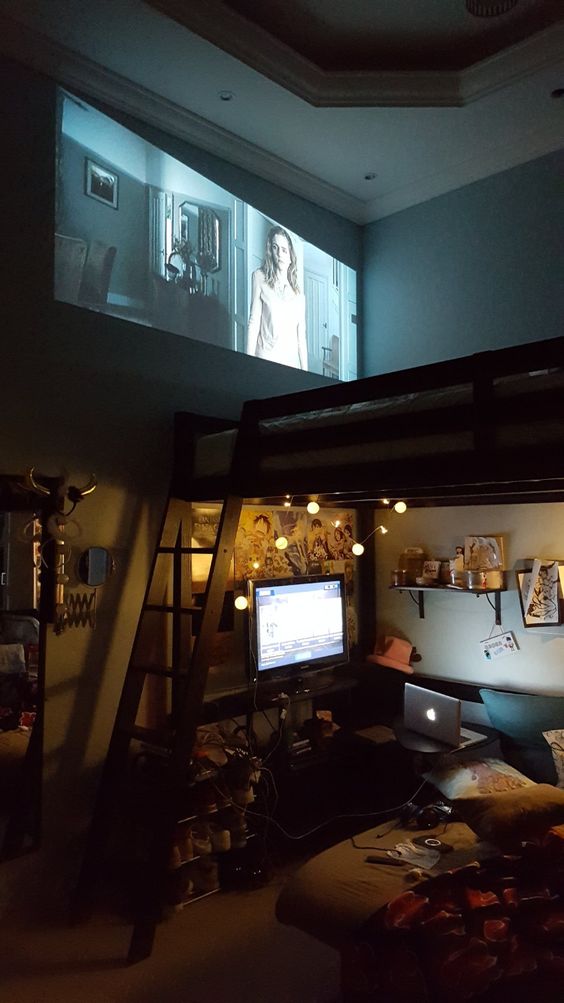 Speaker tables are another neat and innovative option, especially if you've chosen a sectional as your main seating option. With a built-in speaker, sound emanates from the center of the table allowing everyone to hear. Many speaker tables also come equipped with LED lights, charging ports and even a refrigerated drawer for storing cold drinks and snacks.
Once you've assembled all the key requirements, all that's left is to add in some personal touches. Perhaps a vintage-inspired popcorn machine, or framed photographs of your favorite celebrities along the walls. Whatever you decide, creating your own personal home theatre is becoming a great alternative to constantly going out to the movies. With endless options for televisions, sofas and sound systems, there's something for everyone and every budget.