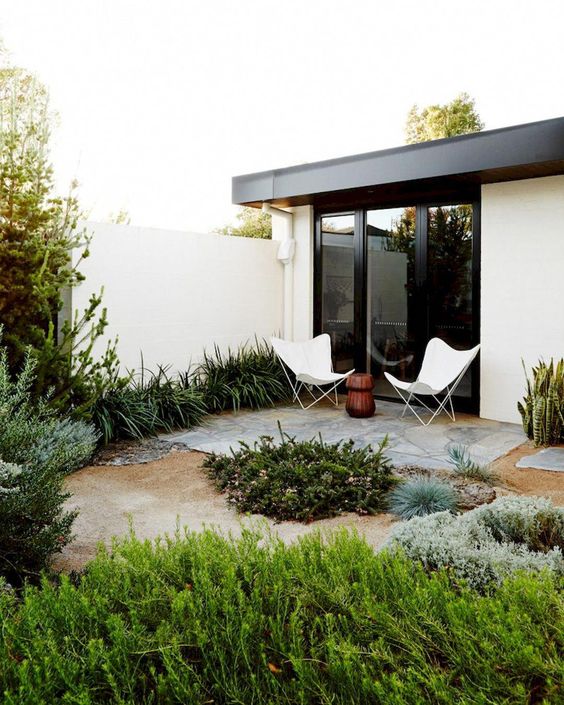 How to Create the Perfect Backyard for Your Peaceful Hideout
---
Nature has always been something that benefits us. Not just physically, but mentally as well. Through our busy, fast-paced lives, and often indoor office jobs, we have to work in time to get outdoors and connect with nature.
According to the Biophilia hypothesis, we have an innate desire to affiliate with nature and other life forms. There's something very therapeutic about it. So, through our hectic lives and stressful times it's important we find a haven in which we wind down. A place where we can take a step back from screens, and connect with the world outside. But in case you feel that you might need real therapy, BetterHelp has some great tips on how to find a therapist near you.
You don't have to trek out to a nature trail in your free time; you can utilize your backyard and turn it into a peaceful Zen space. We have a few ways to make sure you can find your happy place at home.
Find Your Corner
You can transform your entire backyard into an elegant area, but it's also good to put the main focus into a specific part. Choose a corner or section at the back that you can make your own. The further away from the noise of everyday life, the better!
Take a Seat
Invest in a piece of furniture to sit down on. This will work great if you feel like doing some meditation, read a book, or simply taking in the beauty around you.
A bench or egg chair is both comfortable and outdoor-friendly. Choose colors that make you feel relaxed, and decorate with waterproof cushions for that extra touch.
Go Floral
There's rarely a person who doesn't love flowers. There is nothing quite like natural roses, daisies, and lilies when it comes to bringing out your inner peace.
Find some of your favorite flowers and plant them around your garden and the selected area. If you're willing to get your hands dirty, you could plant some seeds in some compost. Alternatively, you can go shopping for some botanicals that suit your garden's theme.
Add Some Decking
Decking can add a classy flair to your transformed space. This way, it's easy to invite others to spend time in your meditative space. They just have to pull up a chair. Here, you might want to set up a drink station or put a table and chairs for meal times outside.
Mgcdecks.com offers a variety of decking models, that will help complete a special feel to your garden. They also use sustainably sourced hardwoods – a bonus!
Light It Up
Outdoor lighting always brings a calming luminosity that might be missing from your peaceful hideout. Fairy lights or lanterns are possible options and can be draped around trees, bushes, and garden furniture.
Go with the Flow
There's something soothing about the sound and look of water. That's why a water feature can be the show-stopping item to your backyard masterpiece. Whether you want a pond built-in or to get yourself a water fountain, it doesn't have to be bank-breaking to incorporate into your outdoor space.
This kind of feature can be a great centerpiece and will give you a focus in your sacred space if your mind is running wild. Find a design that suits the rest of your peace garden to ensure you have the most serene of spaces.
Bamboo
Why not go all the way and plant some bamboo in your garden? Bamboo plants aren't difficult to obtain and can segregate your corner of tranquillity from the rest of the world.
Amongst your other garden features, bamboo adds a unique splash of nature. You can use this plant to create walkways, hideaways, or plant sporadically for a more abstract and creative touch.