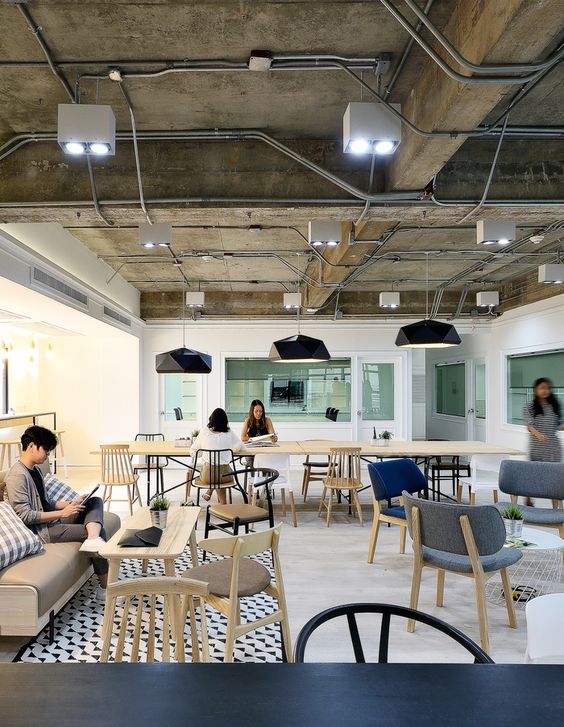 How to Make Your Office Space More Stimulating and Improve Productivity
---
If you're aiming to improve employee productivity you've probably tried a few tactics already. It's likely you'll have considered offering performance-based bonuses, gift vouchers and every other incentive your budget will allow. However, one factor you may not have considered is the office environment in which your staff work.
There are certain design elements that could make a significant difference to your employees' productivity rates and the good news is, they won't cost the earth to set up. From introducing more natural light to adding a touch of greenery to your office space, a few small tweaks could have a big impact.
Here, we explore how to make your office space more stimulating and improve productivity.
Lighting
Poor lighting can cause a number of problems including visual fatigue, headaches and overall frustration. Investing in quality, functional lighting will make any office space both more productive and more comfortable to work in.
Opening doors and windows to allow natural light into your office space will help brighten the room and reduce the number of artificial lights in use. Cutting down on artificial lighting will allow you to save energy, which is especially important now that the energy price cap is set to rise.
Signage
A simple addition you could make to your office to improve employee engagement is to display signage promoting the company values.  You could also use signage for other things that might inspire your staff, such as motivational quotes.
Using humour is another great way to make a workplace feel more cheerful and thus, more stimulating. Consider displaying industry-related jokes or memes on the walls to improve the atmosphere of your office and increase productivity.
Movement Opportunities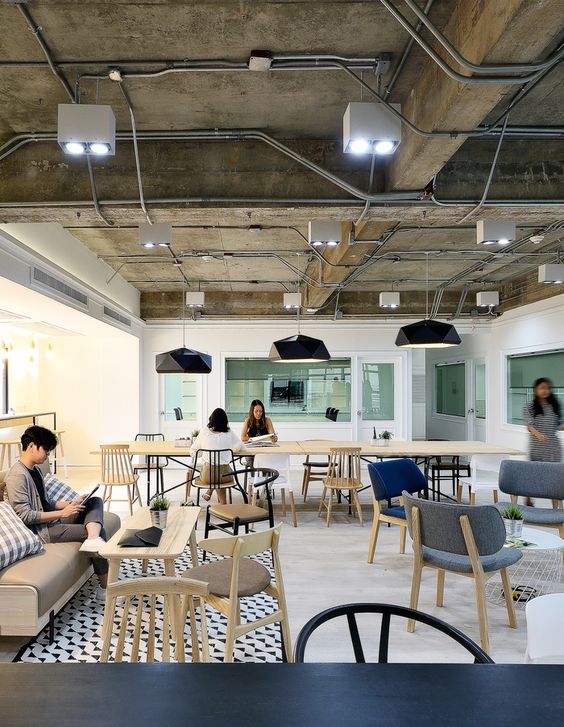 Investing in a range of different workspaces will create variety and allow your staff to move around throughout the day. From standing workstations to treadmill desks, not only will different types of working setups make the office feel more stimulating, but they will also allow your team to take short breaks during the day and recharge mentally.
Being able to move around throughout the day will also make it easier for your employees to keep active and avoid being completely sedentary. This will not only improve their physical health, but it could have a significant impact on their mental health too.
Quiet and Meeting Rooms
Open office layouts provide employees with the opportunity to socialise and exchange ideas. However, sometimes concentrating when you are surrounded by others can prove difficult. It's important then to provide different types of rooms to address different needs.
Quiet rooms have become essential to improve productivity and cut stress. Going to a quiet room means employees can take some alone time to concentrate on a difficult project and focus without interruptions or noises.
And just as important as quiet rooms are meeting rooms. With people working from both the office and home, having small rooms where it's possible to have meetings without disturbing anyone else around has become essential to improve the productivity of the whole office.
Office Scents
Natural scents can induce different reactions in our bodies. Citrusy scents are known to have refreshing effects whereas cinnamon improves focus; pine increases alertness but lavender helps relax. Because of this reason, scents are a powerful tool that can be harnessed to create a better work environment; they can affect our whole mindset and remind us that we are working when our minds start drifting off.
As our mood is also affected by scents, before deciding which ones to use in the office, there should be an open conversation with all the staff about it, to prevent employees from feeling uncomfortable in the office.
Plants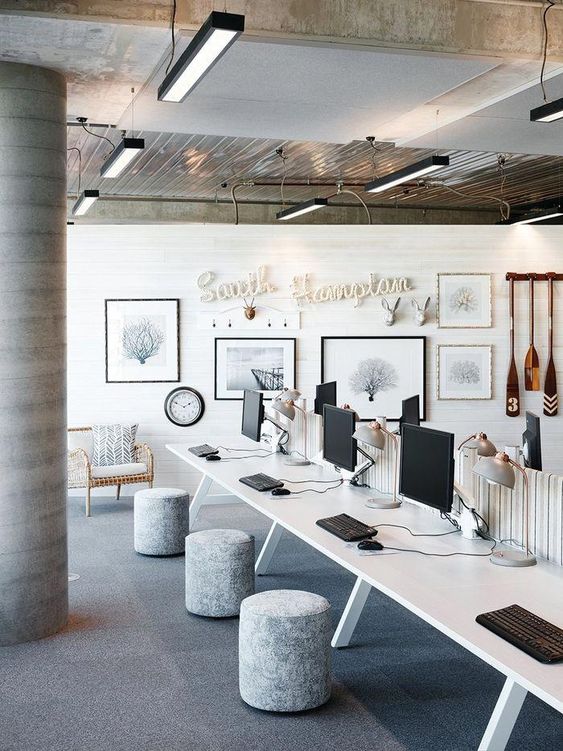 The addition of plants will boost any office environment. As with natural light, plants are found outside and incorporating them into an indoor space is thought to evoke feelings of calm and peace.
Plants are also believed to contribute to better air quality. A recent study by the University of Birmingham in partnership with the Royal Horticultural Society (RHS) found a number of common houseplants can improve air quality and reduce the levels of pollutants in the air. Cleaner air could motivate your staff to be more creative and productive at work.
Office and Desk Space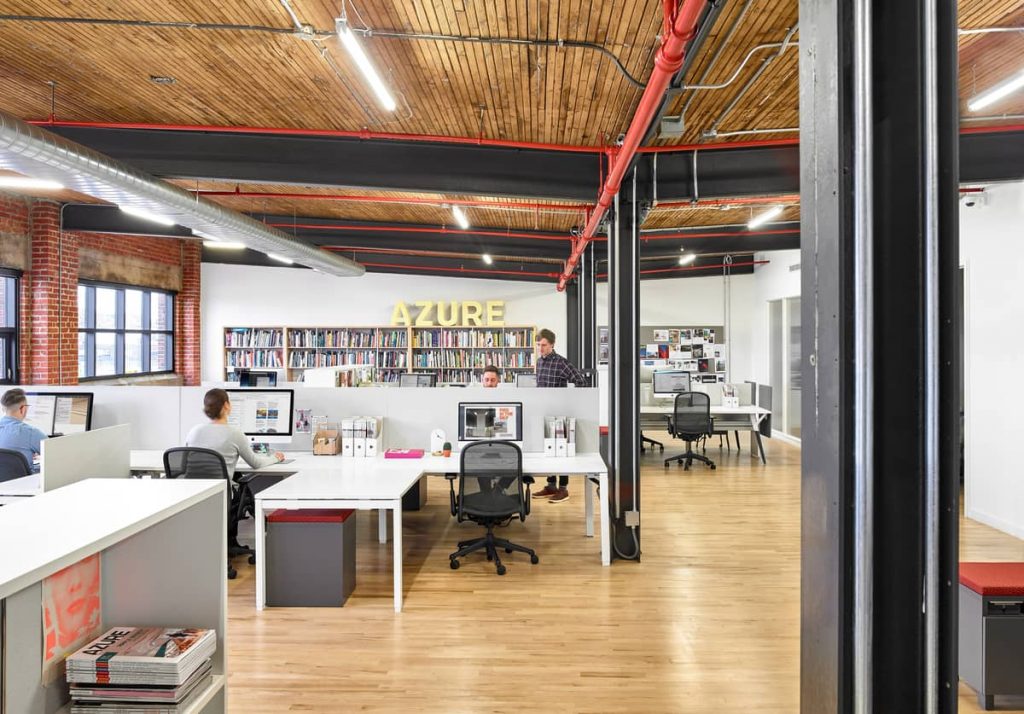 Making sure that the office is tidy, pleasant and comfortable is also key for productivity. A tidy work environment free of clutter or broken equipment may not seem like a big deal but will make the staff feel better about work.
Space is also related to employees' motivation. If a work environment is clean and tidy, employees will feel valued and they will appreciate that their well-being is important to the company. To keep the office tidy consider adding a clean desk policy with specifics on how employees should leave their desks at the end of the day.