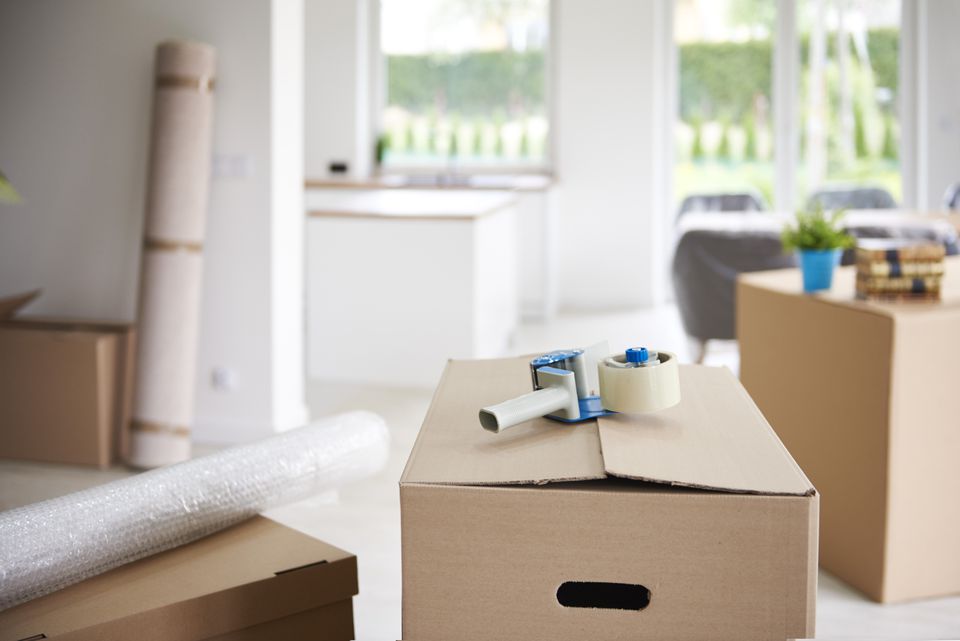 How to Protect Your Furniture When Moving
---
An estimated 40 million Americans move each year, according to the U.S. Census Bureau. Whether you are relocating to your dream home or moving due to a change of work, transferring your furniture from one home to another is one of the toughest things one encounters during a move.
Most pieces of furniture are bulky, often oddly-shaped, and delicate despite their sturdy appearance and feel. To move your furniture without causing any damage to it, you need to make adequate preparations. Here's how to properly protect furniture during a move.
Call in the Professionals
Most of the damage that happens to furniture and property when moving is a result of inexperience. To securely move your valuables, hire professional movers. These experts have years of experience on the job and have handled countless relocation tasks.
Professional movers have worked with varying types of furniture, including antique pieces, and are aware of the biggest threats to each object. With them taking care of your furnishings, you don't have to worry about dropped items, chipped corners, scratches, and dents that occur during relocations. All you have to do is look for experienced and licensed furniture movers like Removalist Sunshine Coast.
Gather Packing Supplies and Tools
If you opt for a DIY move, you will need to have the right tools for the job. Investing in these items ensures your move is fast, damage-free, and injury-free. You need disassembly tools like screwdrivers and other supplies such as moving blankets, mattress covers, bubble wrap, tape, gliders, and cardboard sheets.
While it is easy to lift and move chairs and small desks, larger items like dining tables, pool tables, and couches can be difficult to lift. They can also damage floors and walls if not handled correctly. Therefore, you need to hire additional equipment to move the heavier pieces. Dollies, hand trucks, or skid boards will make your work easier.
Measure Your Doorways, Hallways, and Furniture
It can be quite disappointing to move your furniture to a new home only to realize it can't fit through the doors. Prior to the move, take accurate measurements of the width, height, and diagonal dimensions of each of your sizeable furniture pieces, and the doorways, and hallways of your new place, as noted by the Spruce. These measurements will help you know which items to disassemble in advance.
Dismantle Furniture in Advance
Although not all furniture requires to be disassembled before moving, it's recommended you dismantle those you can before a move. Take apart attachments and protruding parts such as table legs, shelves, drawers, bed frames, and glass tops. This will help make the furniture smaller, lighter, and easier to move without banging on the walls.
Use the original assembly guide to help you dismantle the furniture correctly. Remove each part one piece at a time, ensuring you place the fastening elements such as nuts, bolts, and washers of each item in separate, labeled, and sealable plastic bags. You can also take photos during the disassembly process to help you remember where each piece goes when resembling.
Wrap and Protect Fragile and Valuable Pieces
Delicate furniture and priceless pieces like antiques and ornaments can easily be damaged when moving. Therefore, you need to use an excellent protection technique. Secure the fragile items using bubble wrap. Wrap large pieces using thick cardboard, cover the outside using blankets, and ensure no part is exposed. Tightly apply packaging tape to fix the blankets in place.
Wrapping Up
To get your furniture to your new home in good shape, you need to plan and prepare every detail of the move. Start by gathering all packing supplies, take measurements of door frames and large furniture, dismantle parts, and wrap all pieces securely. If you think you can't handle the move on your own, it's best you leave it to the professionals.