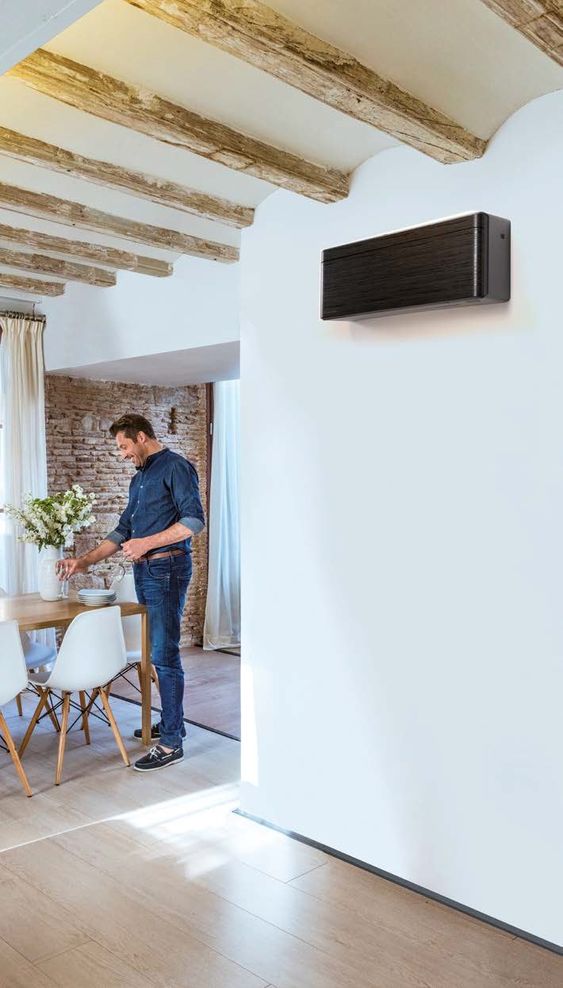 HVAC Watertown NY Tips On Installing and Positioning Your Air Con
---
Regardless of whether you're living in Watertown, New York, or other parts of the globe, having a heating, ventilation, and air conditioning (HVAC) system can be a godsend. You and your entire family will be warm during the winter, and cool during the summer months. But you can only experience all of these things once you install and position your air con properly. Disregarding these factors will only lead to unwanted stress and expenses.
There are a lot of professionals who can help you install and position your air con. Companies like E&V Energy offer different heating and cooling solutions for every type of property. Aside from paying for their services, know how to properly install and position your air con on your own by following these tips:
1. Consider the size of the air con first.
You'll be bombarded with a lot of options when it comes to air conditioning systems, whether it's for your home or office. However, you shouldn't only buy an air con because you would want to cool your space; you should make sure that the size of the air con is appropriate for your space, too.
Depending on the space you have, air con can be too big or too small for it. If you buy one that's inappropriate for the space you have, you'll feel uncomfortable, not to mention you'll be wasting money. Steer away from this direction by asking for professional advice on the type of air con you should buy and by following the tips below:
For you to end up buying the best-sized air con, you need to calculate the space of the area or room where you're planning to place the unit. You can do this by multiplying the length times the width of the space you want to cool. Once you have the number, multiply it by 25 BTU (British thermal unit). This ratio is enough for you to cool any space of your room regardless of the weather outside.
For example, your room has a measurement of 15 feet wide by 18 feet long. With this measurement, you'll have 15×18=270 square feet. You should then multiply 270 square feet with 25 BTU, so that's 270×25=6,750 BTU. With this computation, you should look for an air con that has a 6,750 BTU cooling capacity.
2. Think about the placement of the outdoor component of the air con.
Air con is usually a big device, with half of its part visible outdoors after installation. If you're installing an air con for the first time, make sure that the outdoor component of the unit isn't hidden in the bushes or shrubs. The outdoor component can be an eyesore, but hiding this part of the air con will adversely affect its cooling mechanism. Don't trap the hot air of your air con as this will only slow down the overall function of your unit. Instead, always place the outdoor component of your air con in a well-ventilated space so it can get rid of steam freely.
It's also important to not place your air con in direct sunlight. Doing this will only prevent your air con from cooling down. This can result in bigger electricity bills because your unit will have to exert more energy just to cool a room. If most of your outdoor space is open, take the time to create a shade solely for the outdoor component of your air con. This is a small investment that can help you save money in the long run.
3. Make sure it's accessible.
No matter how expensive your air con is, expect that you will still need to have it repaired or replaced. More often than not, your air con will have several issues throughout its lifetime, and this will require you to call professional help. As one way of making sure that your air con can be repaired or replaced as soon as possible, place your unit in an accessible location of the property. Put yourself in the repairman's shoes and assess if the location of your air con is visible to contractors.
4. Consider several factors when placing an air con in a room.
Usually, air con is placed in an enclosed space or room in the house. Because of the limited coverage, air from the unit can circulate easily, improving the room's temperature quickly, which can make the room more relaxing. If you want to experience this convenience, pay attention to the following tips when deciding where to place your air con in a room:
Your air con will need electricity to work, so always place the unit near an electrical outlet. Depending on the type of air con you're planning to have, this electrical outlet can be placed low or high on the walls.
Don't place your air con near a source of heat such as a light bulb. Because the air con will sense that there is still heat in the room, your unit will not cool as fast.
Since cold air from the unit travels downward, it's best if you place the air con in an upper portion of the room. It'll be easier for the air to circulate with this kind of placement.
Trust The Pros
There's just so much you can do as a homeowner. If you're not confident of installing and positioning your air con on your own, immediately call the professionals. Although their services will require money from your pocket, you will be at ease knowing that your air con is actually handled by the best people in the industry. Just make sure that you're hiring a company that can meet your needs and budget.