Interview With Meyou Paris
---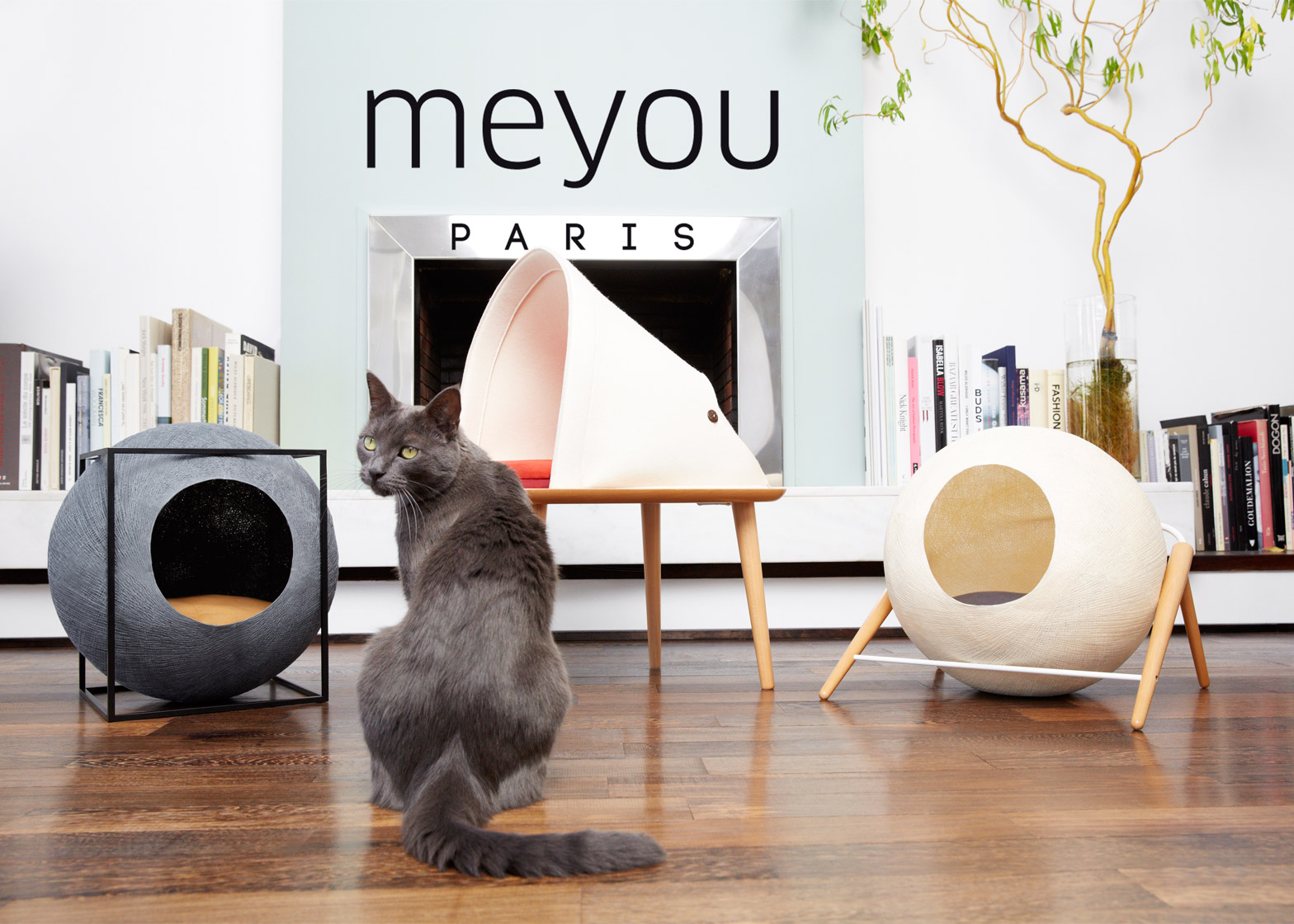 Yes you're right. It's furniture for cats and it's awesome. Meyou Paris is a furniture company, based in France, obviously, and they have just released their very first furniture collection that has got our attention. Here's a short interview with Aude Sanchez, the founder of the company.
Tell us how 'Meyou' started – where did the idea come form?
The idea came from a TV report that I watched about dictators. Some designers had created scratching pads with effigies of Putin or Kim Jong-Un. They had succeeded in mocking the political regime and creating a rather successful buzz. This documentary triggered awareness about the fact that cat accessories have never been considered on a design level.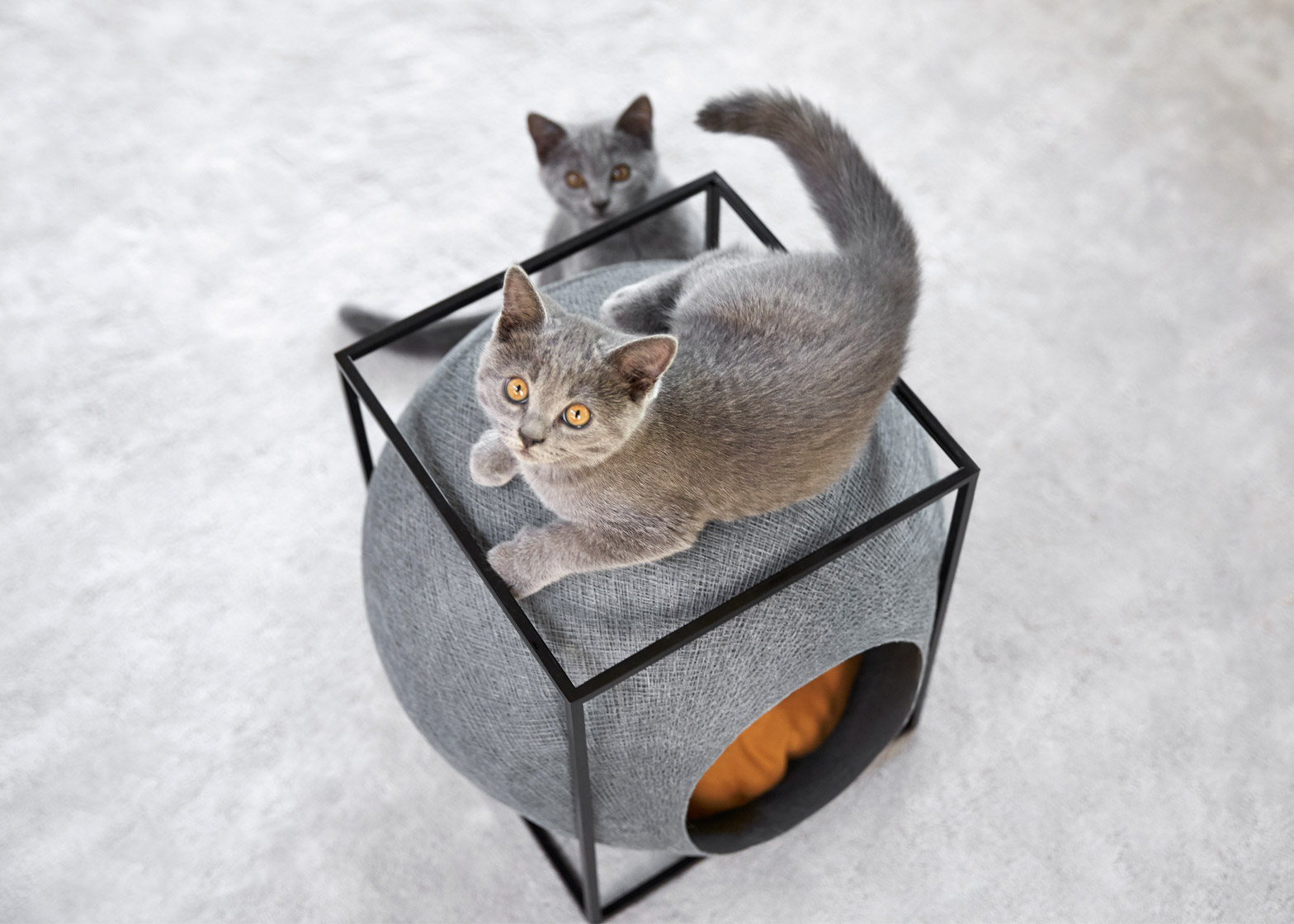 What inspires you the most?
I wanted to create nordic-inspired products, very sleek and with graphic lines. We used nordic design codes and adapted them to our needs and wishes.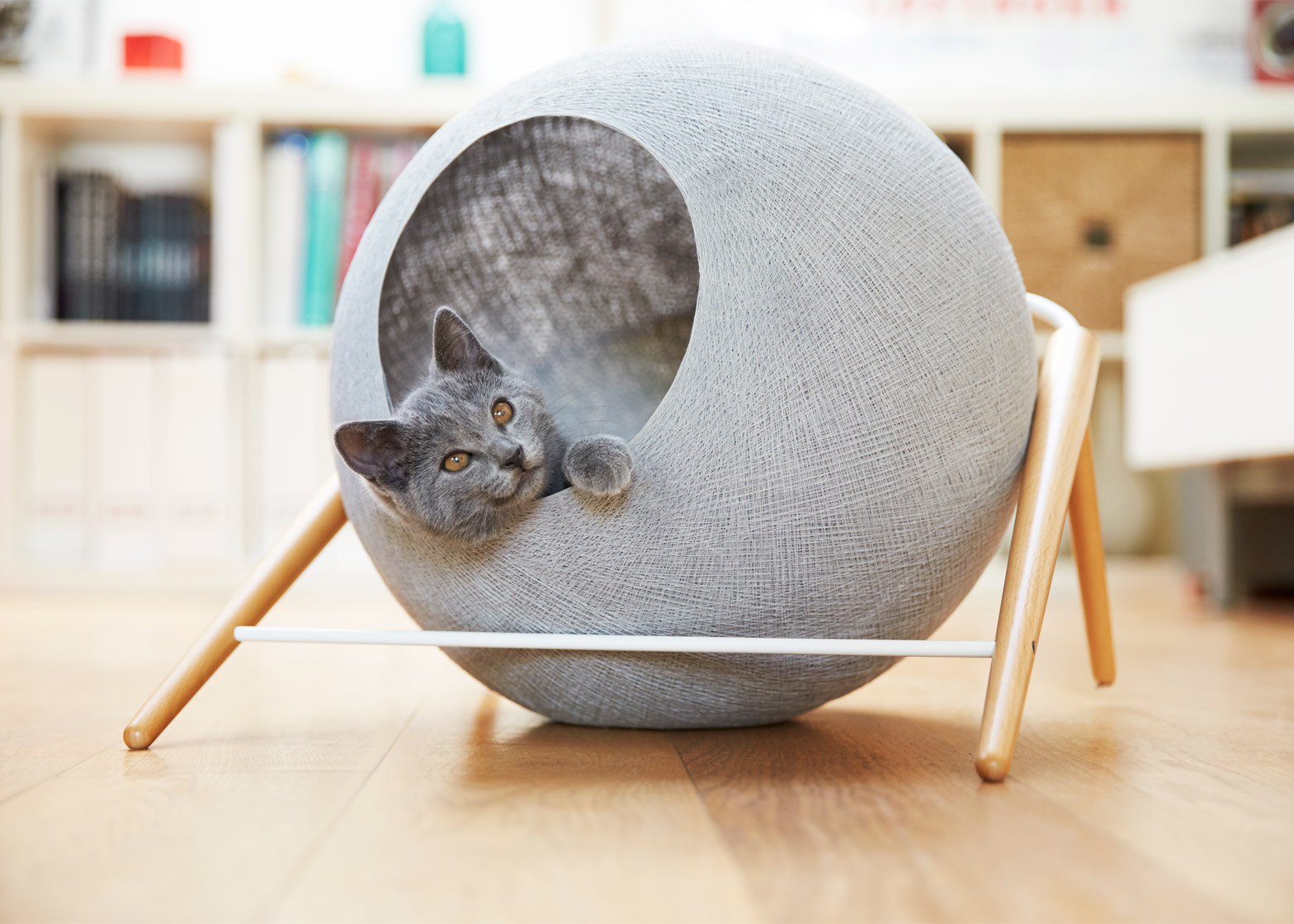 What makes your products unique?
Meyou is a brand that creates a bond between our cats' comfort and our own love for design. Unlike what is usually done, we integrated cat owners' needs in our work, which are most of the time forgotten in the process. We are caring for the cats while taking into account their owners' expectations, as for design.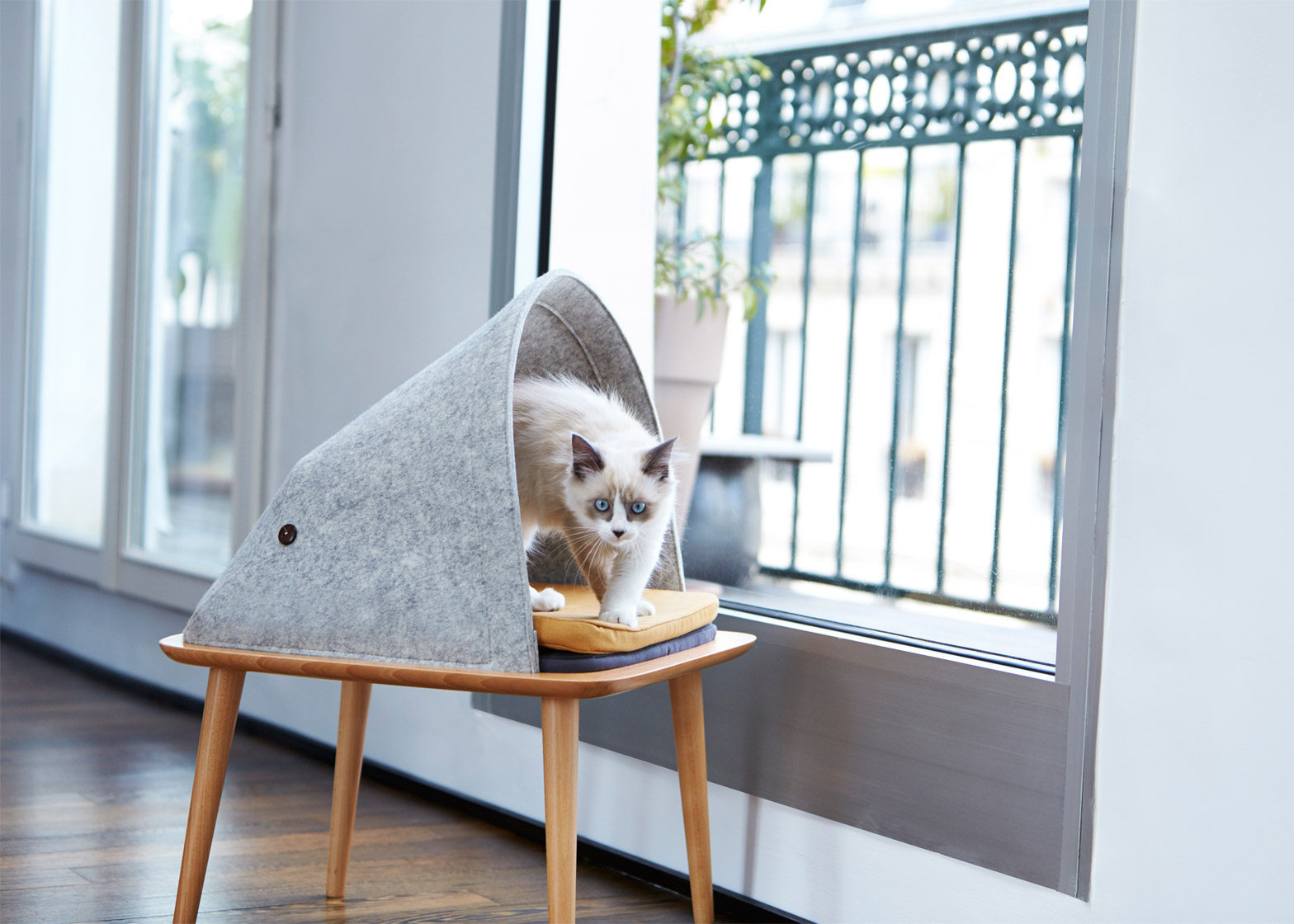 Tell us more about your commitment
I was really committed to include a social ethos in our project. I had heard about establishments dedicated to rehabilitate people with disabilities through work and I went to meet them. Igor Jamin, the manager of one of those establishments, understood our needs and constraints right away. He allowed me to meet with his team of disabled workers, as well as to do a few work sessions in their workshop. Working with such establishments require more availability and more explaining, but in the end, it's a real pleasure. They are very enthousiastic and very curious too. We are delighted to have them craft our products.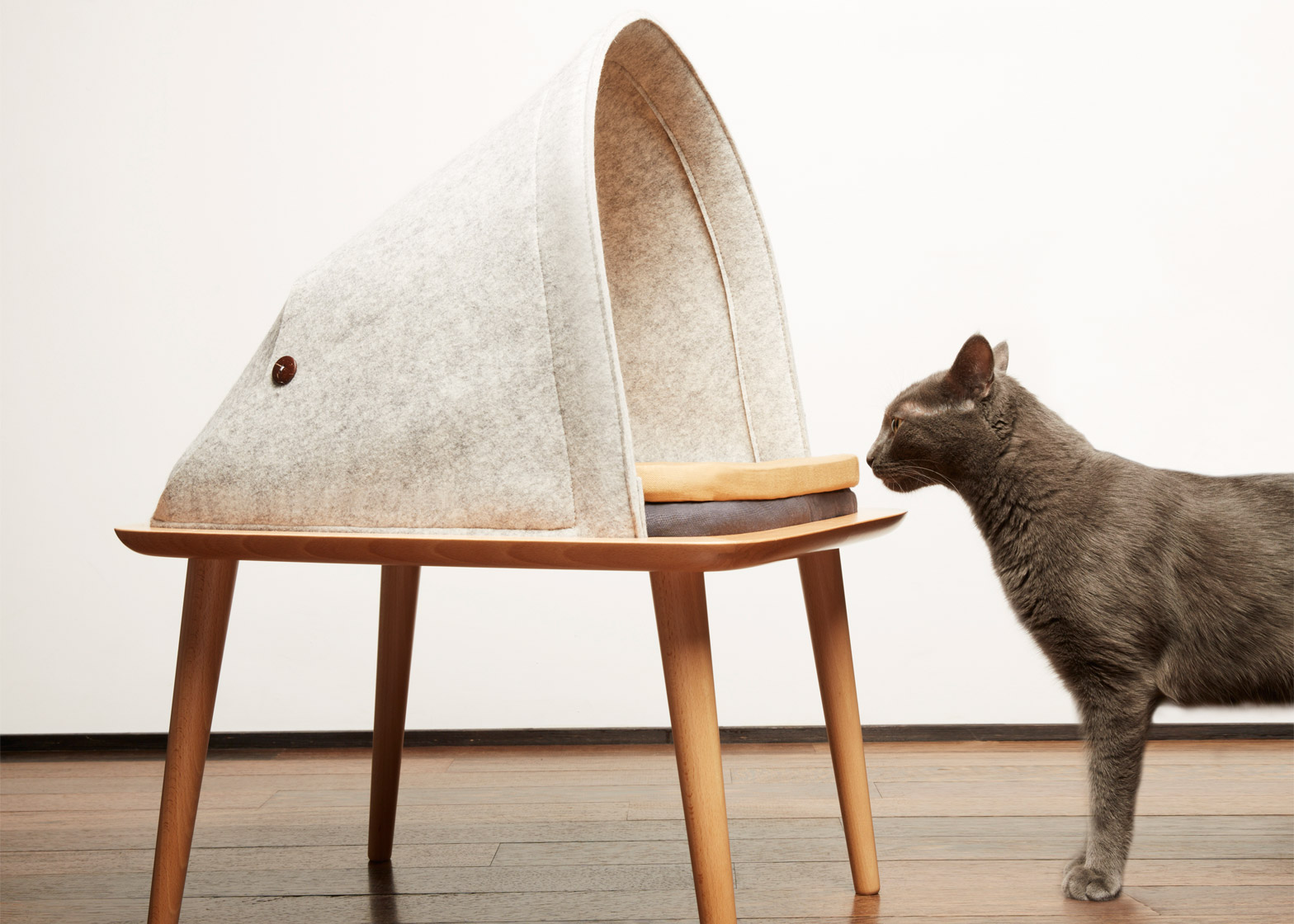 Are there any plans for dog lovers?
Maybe later, but I prefer to concentrate on cats first. There's already quite a lot to do!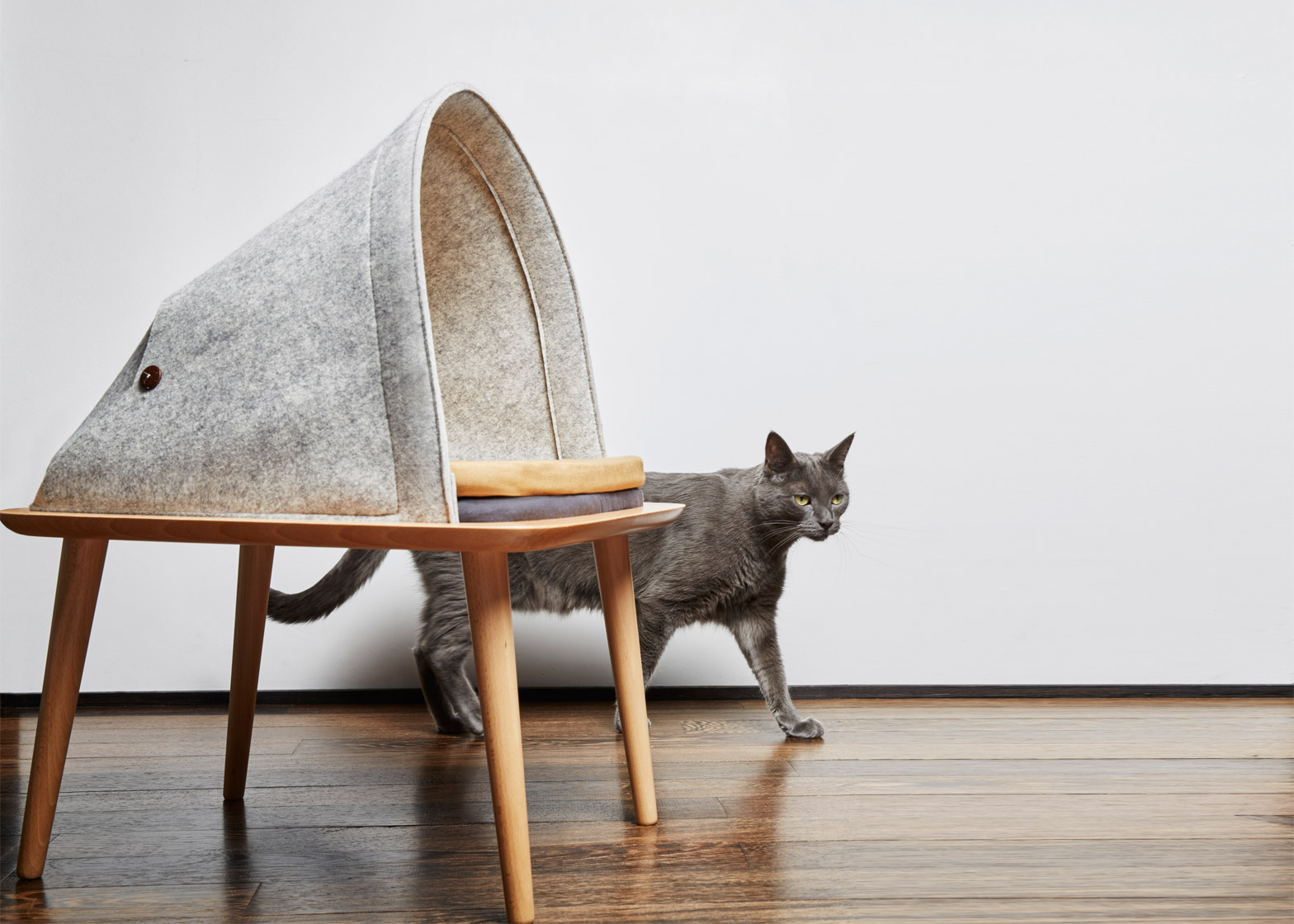 How many cats do you have in Meyou's office?
We only have one, Lee, a Chartreux female. She's our mascotte, she tries all our products. And as she's still a kitten, she's really testing them without any reserve!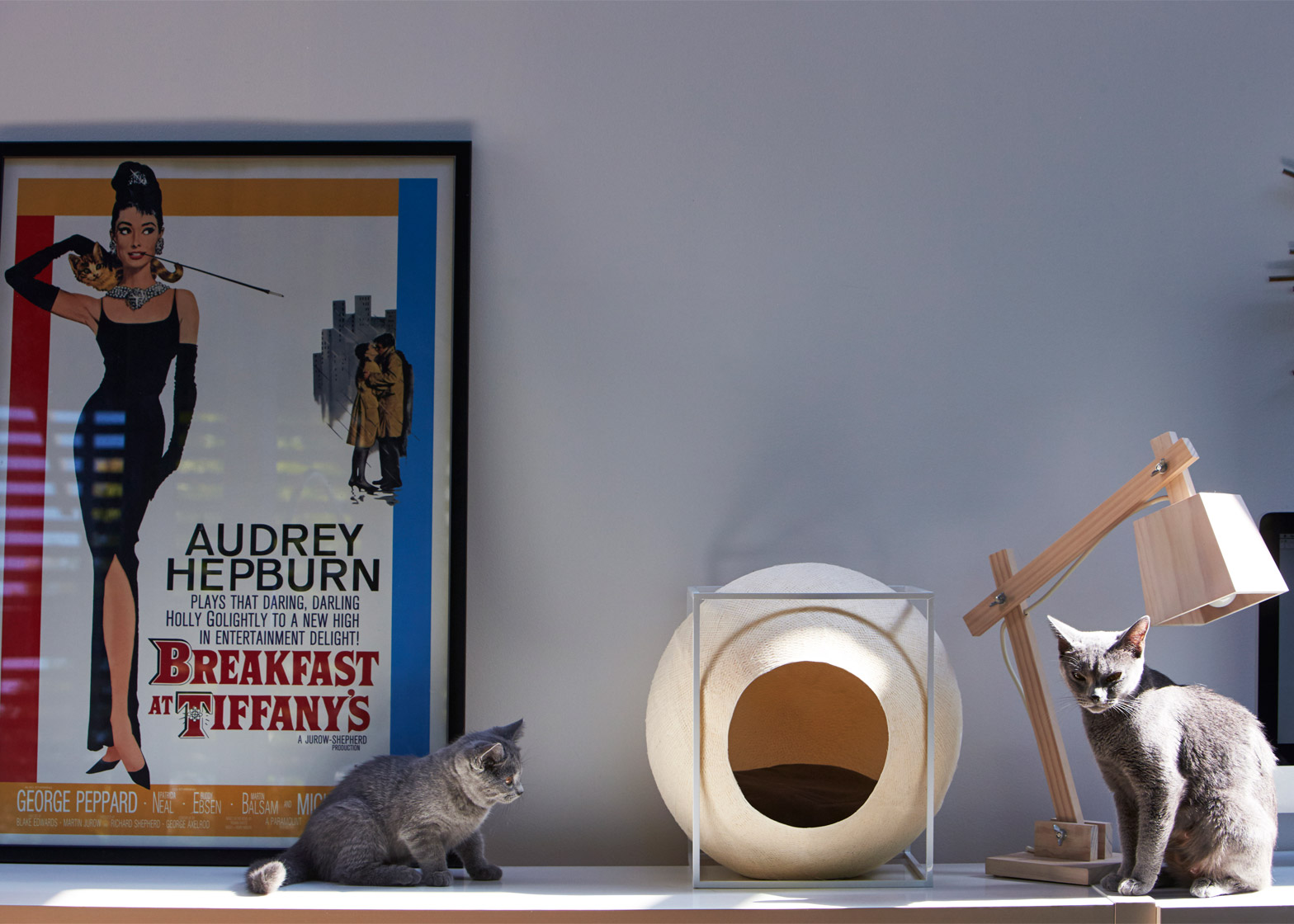 Thank you for the interview!
Visit Meyou's website!