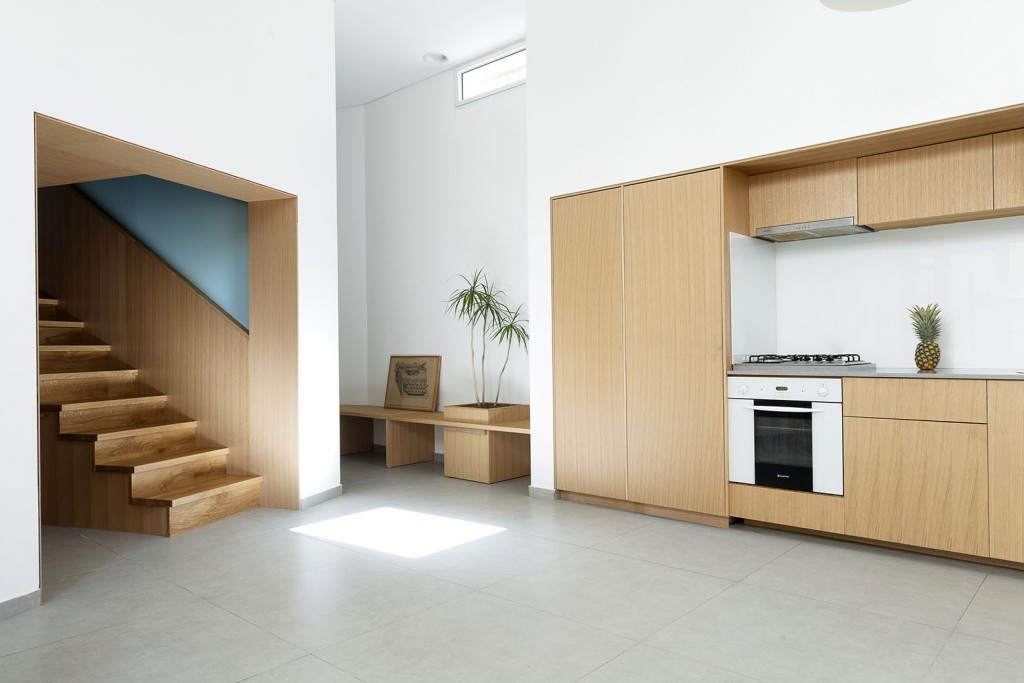 Jaffa Garden Apartment
---
Jaffa Garden Apartment is a minimalist house located in Tel Aviv, Israel. It was renovated by local architecture studio the Itai Palti.
The apartment was originally created by joining two neighbouring rooms separated by a narrow passage. Design team's first priority was to strengthen the building's structure and reorganize the spaces.
The new arrangement of spaces echoes the building's history, two 'houses' face an open living area. The floor throughout the ground level continues into the garden, blurring the line between inside and out.
Bathroom, toilet and bedroom is located in one part of the 'house', and kitchen in the other. The arrangement of different floor levels allowed the architects to create two full-height rooms. The ceiling of the bathroom extends up into the bedroom serving as a raised floor for the bed. Also, wood panels separate the areas dedicated to different activities – sleeping, eating and washing.
Architects: Itai Palti
Location: Jaffa, Tel Aviv-Yafo, Israel
Area: 50.0 sqm
Project Year: 2015
Photographs: Gidon Levin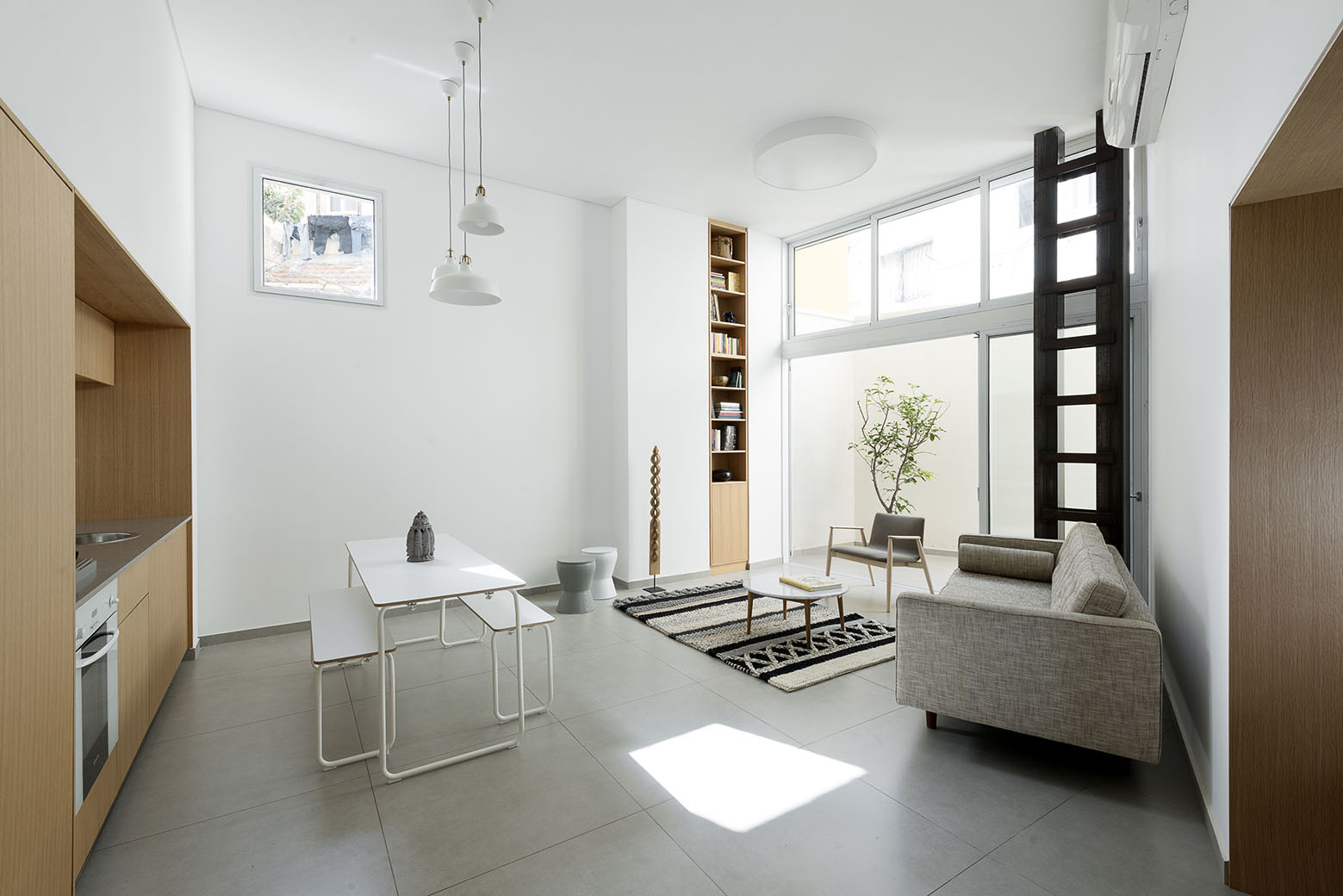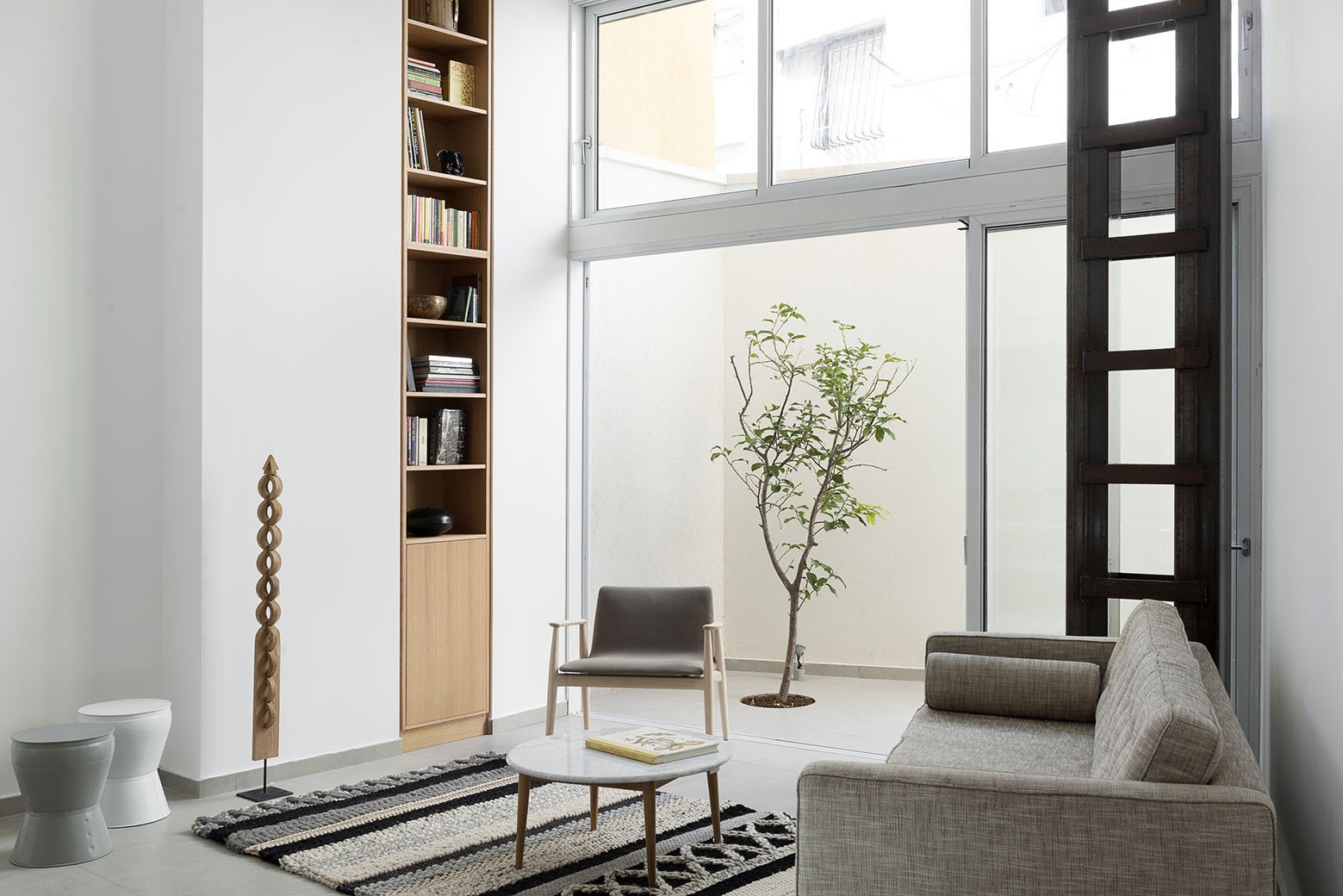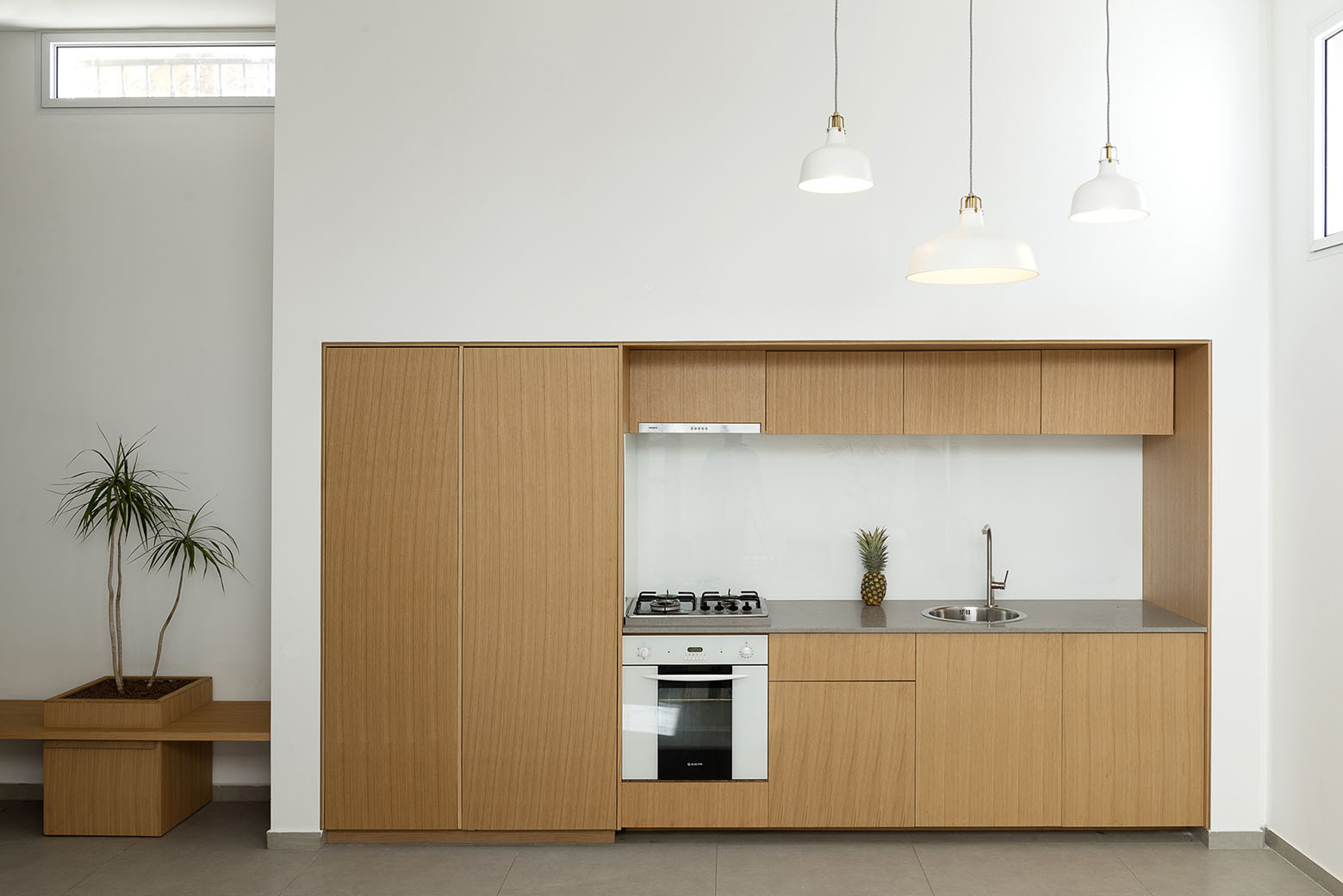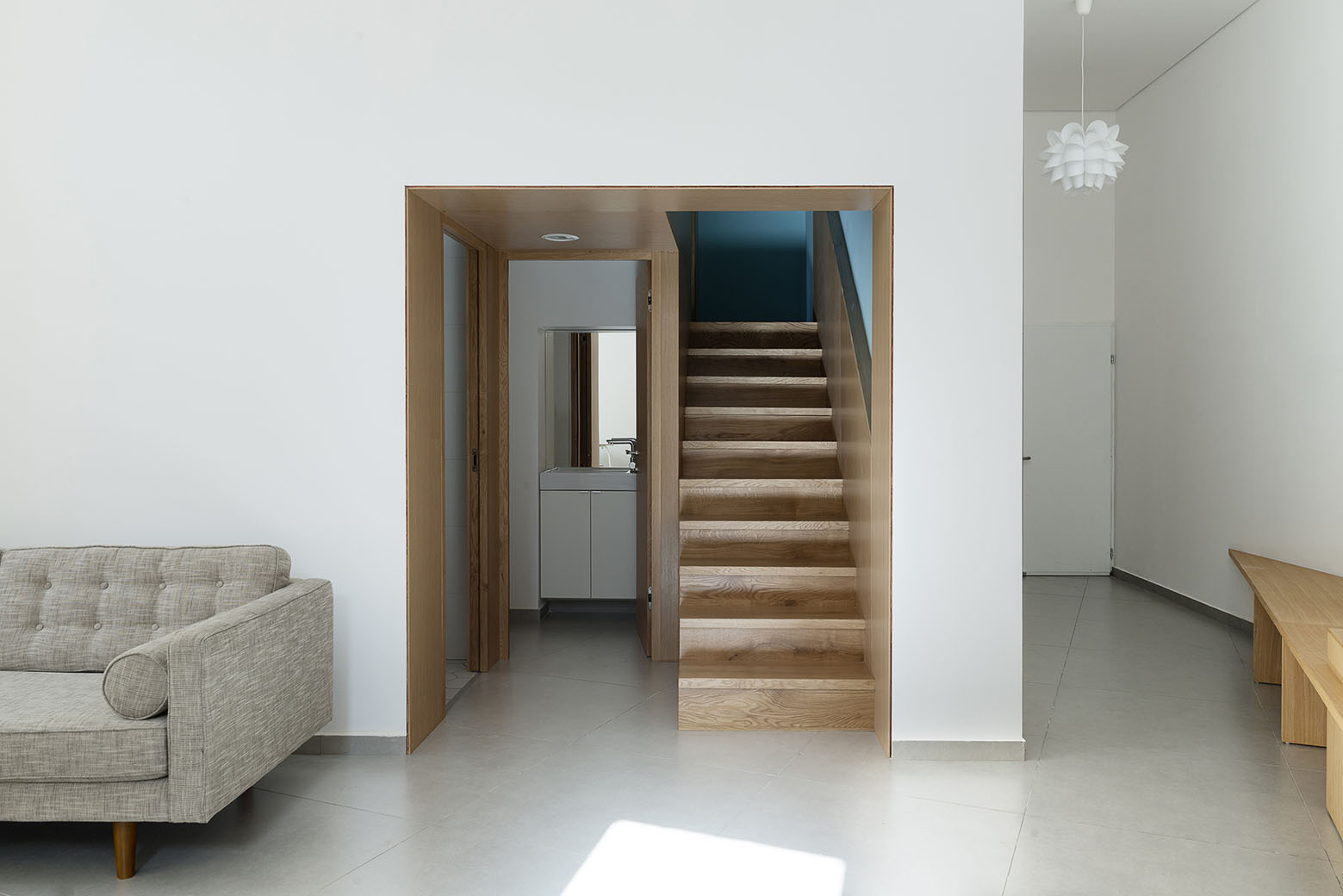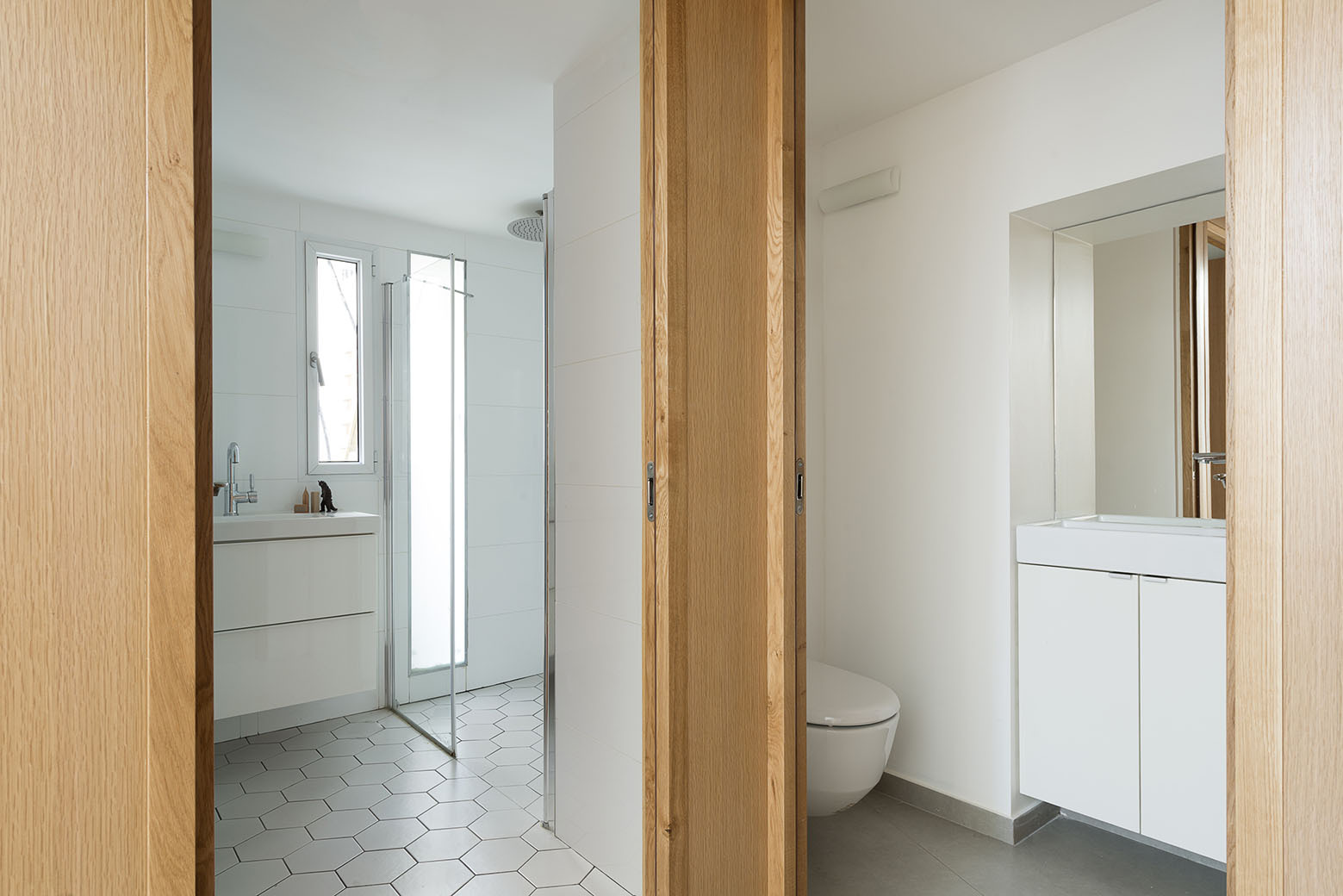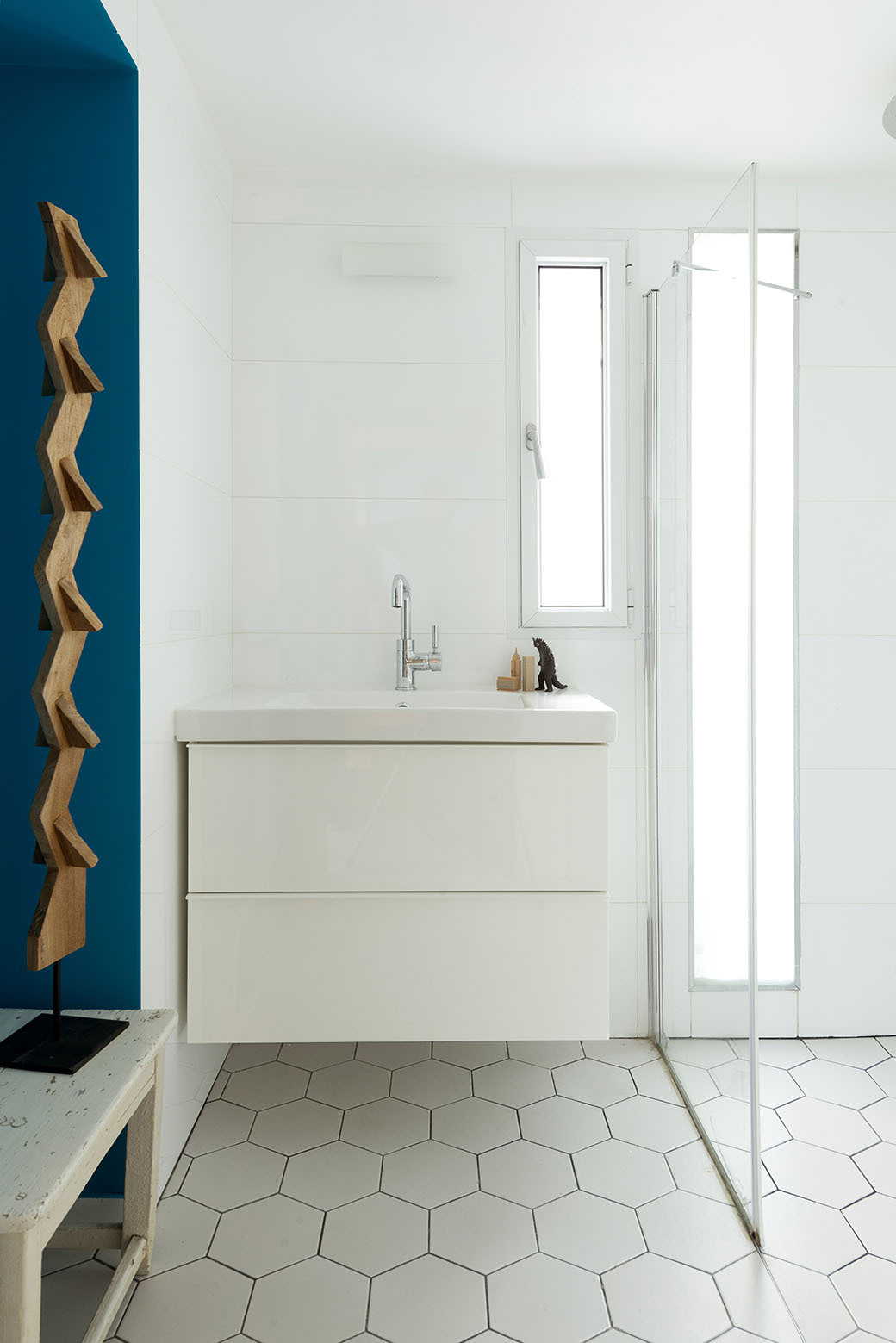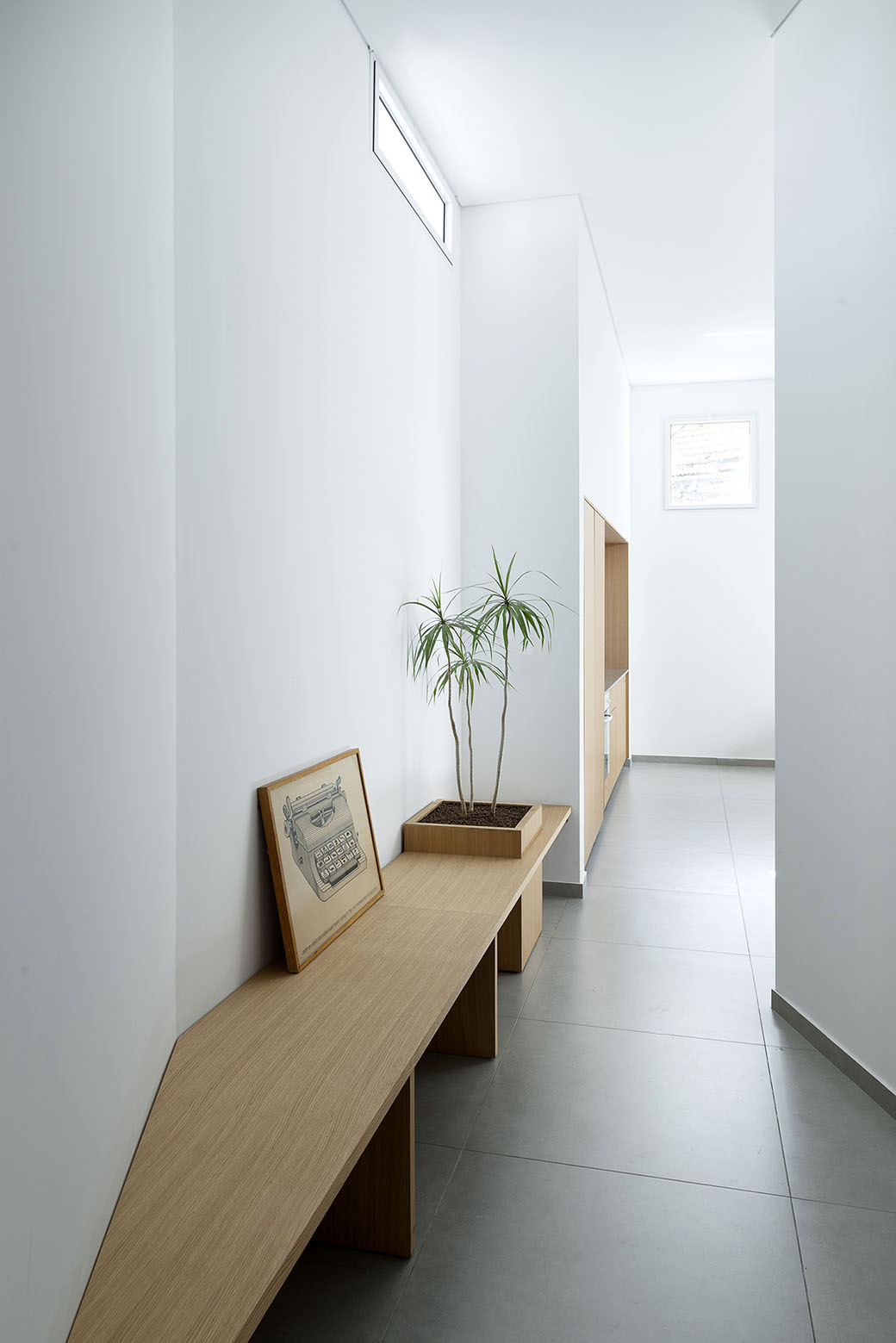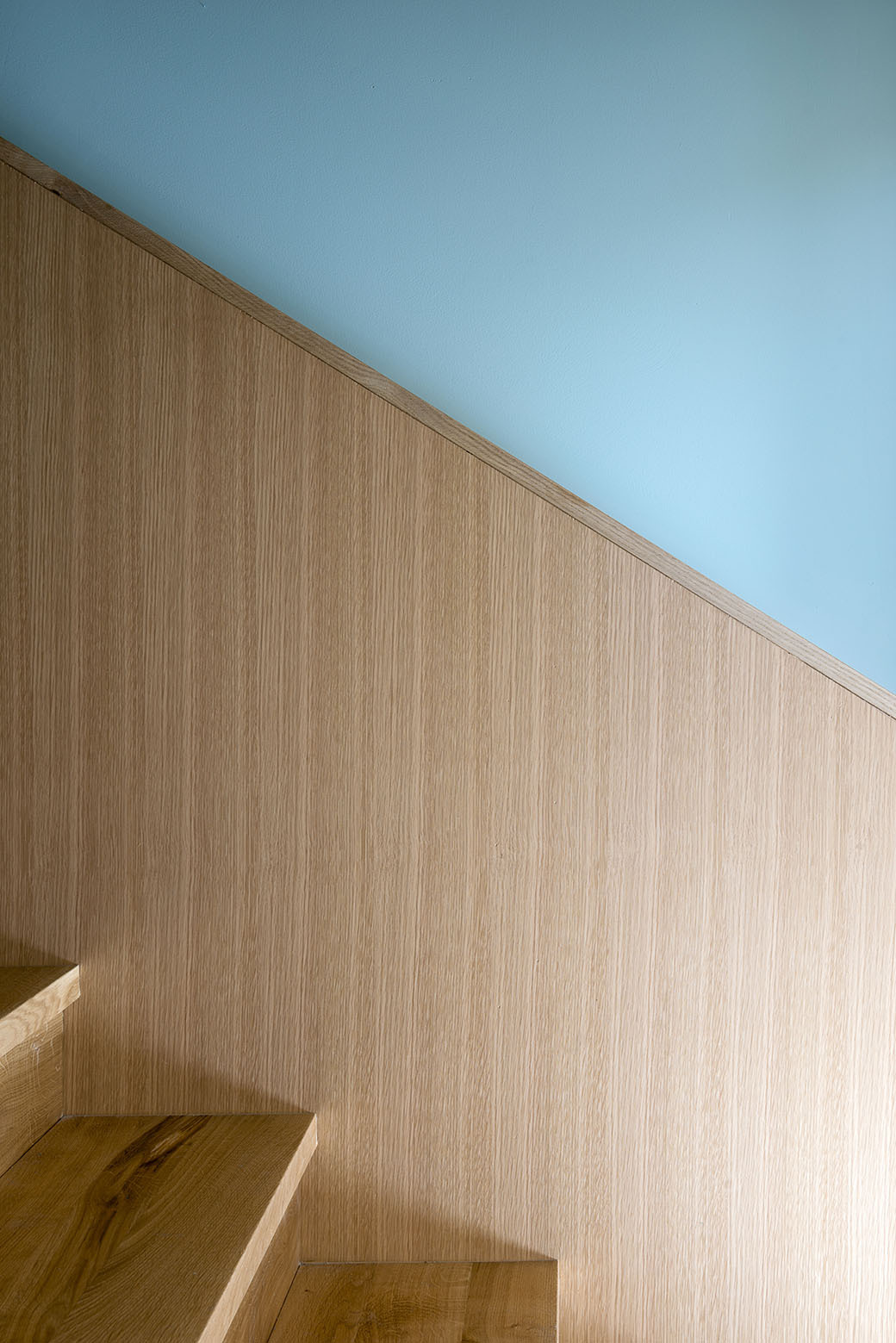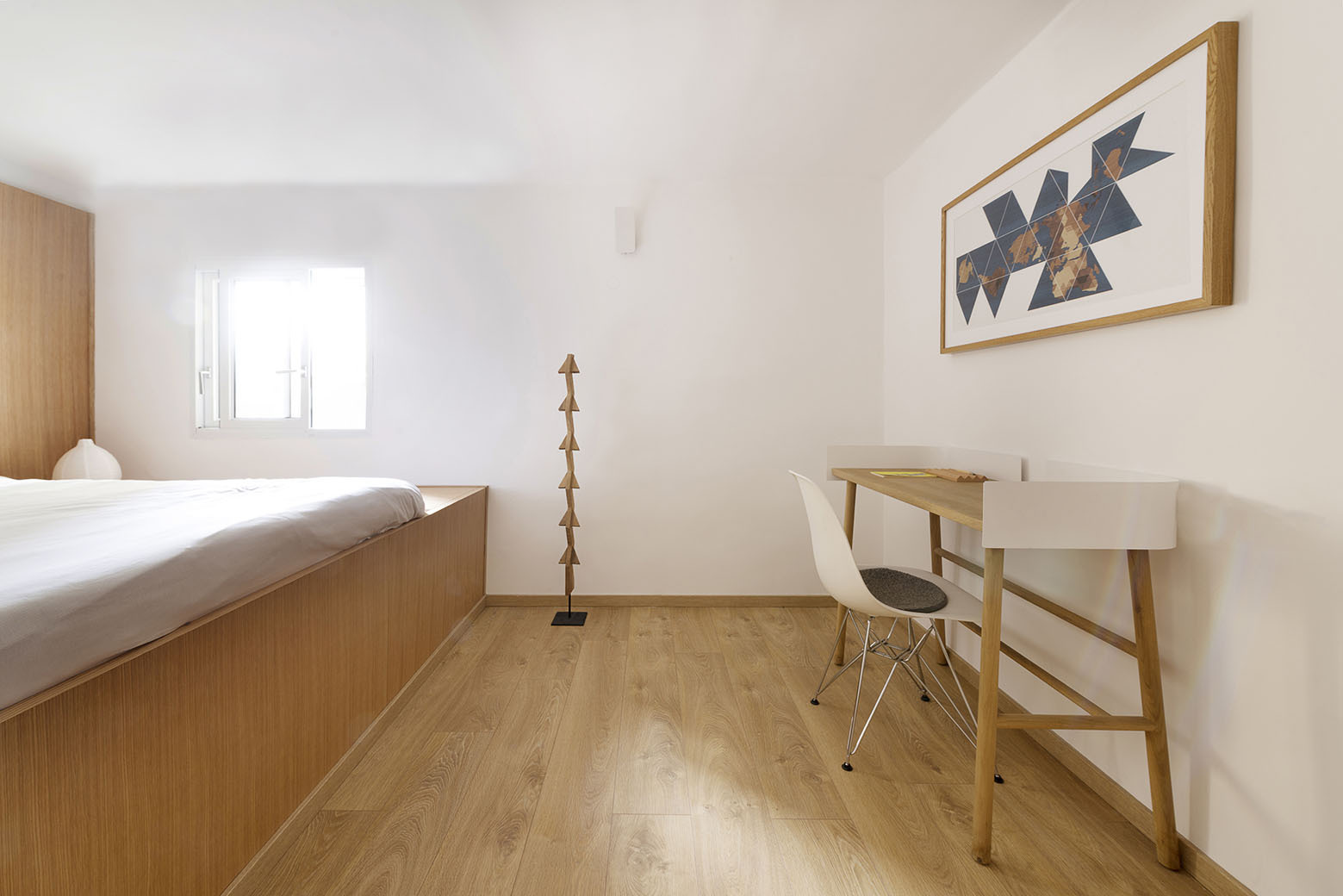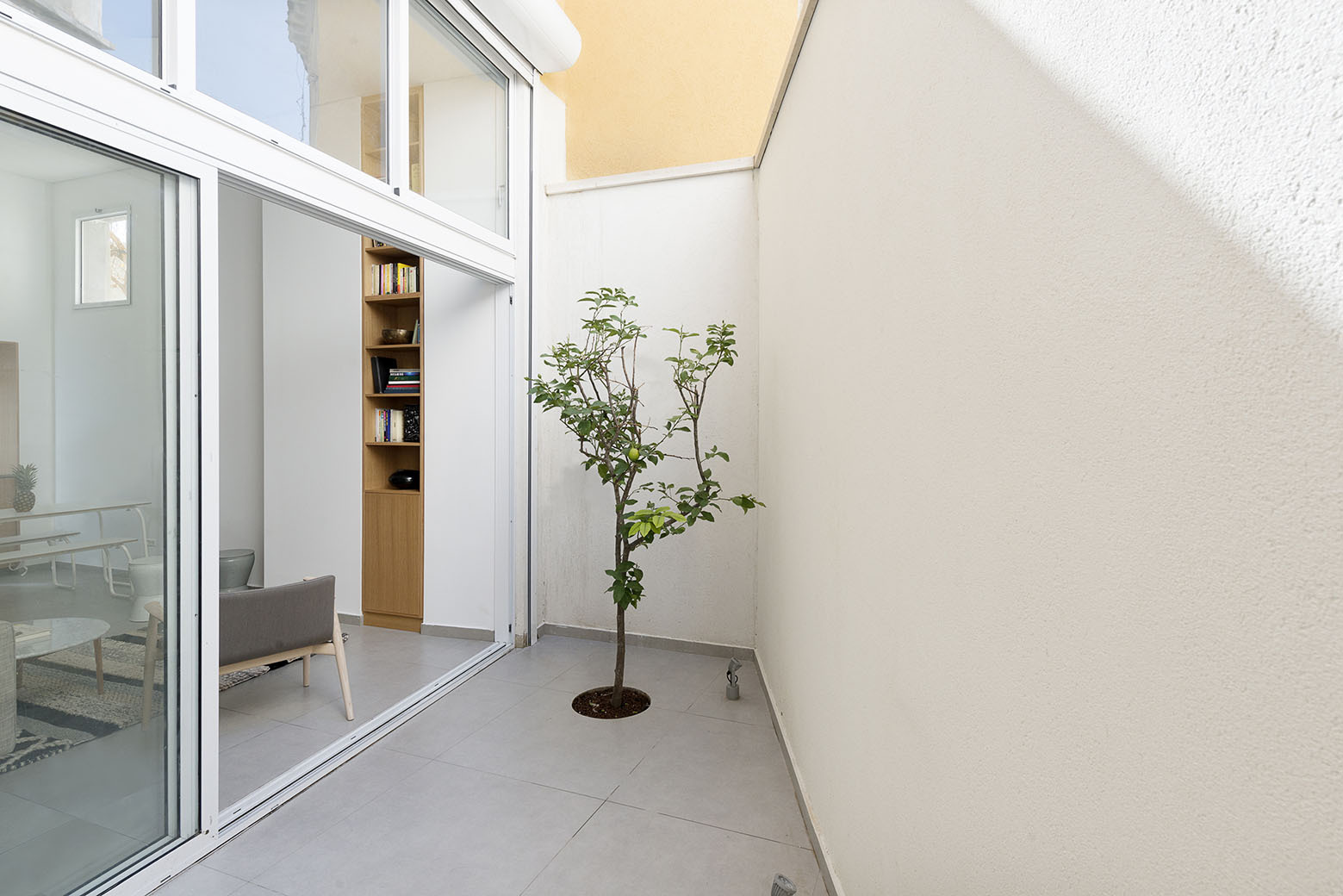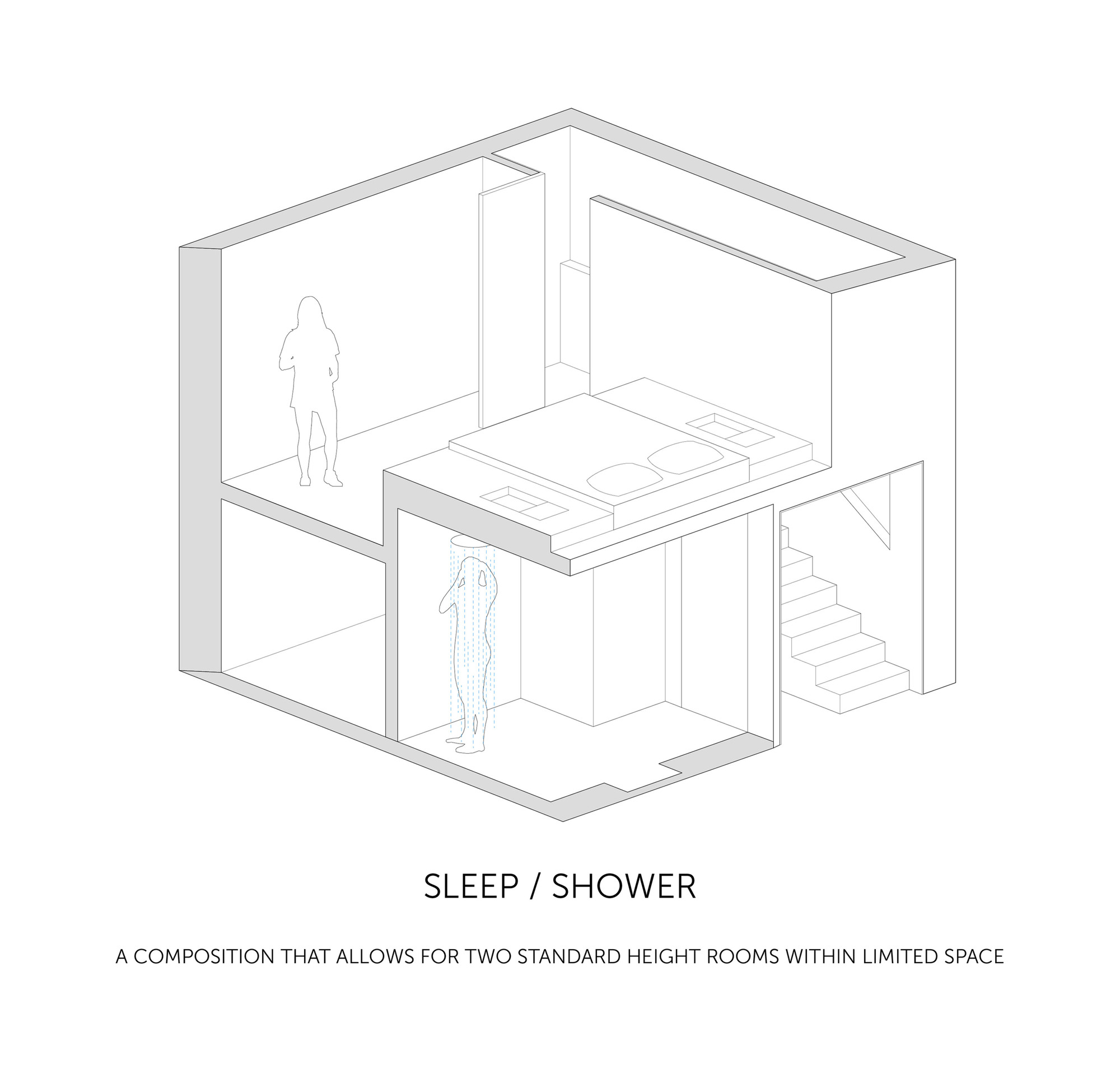 Via Archdaily