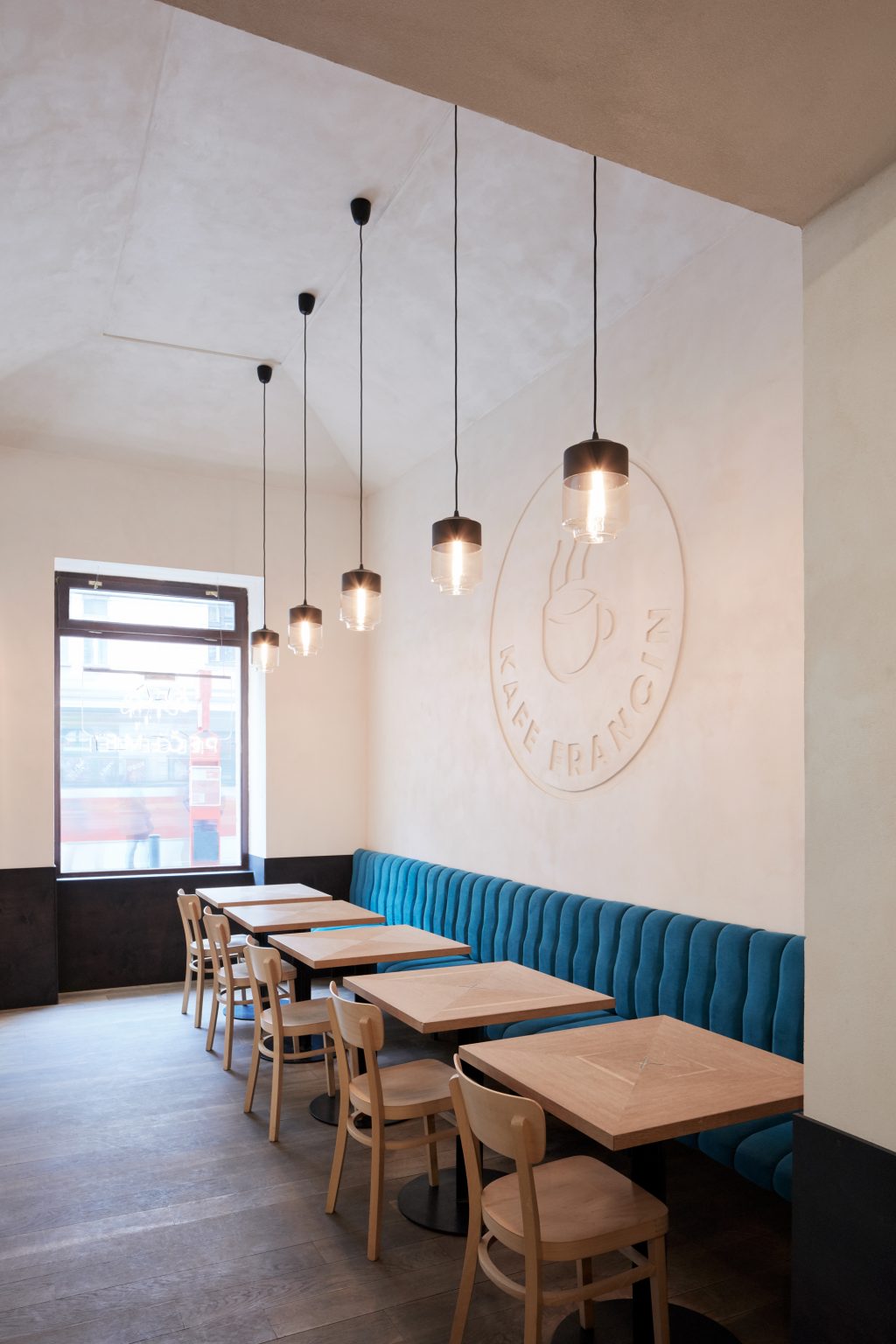 Kafe Francin by Studio DDAANN
---
Thanks to The Kafe Francin, a café situated just across a tram stop on Strossmayerovo náměstí, the people waiting for a tram have a reason to postpone their departure. A neon sign on each of two large windows leaves no one in doubt about what's happening inside. We bake and roast, you can read as they shine in day and night. The join of these two activities is the main characteristics of the unusual place.
Whoever is allured inside comes into the main space of the café with a white metal bar counter, a long, softly upholstered bench and shelves full of coffee and bread, which might be still warm.  This space is connected to two smaller rooms. In the first one, there is stairs downstairs (where you would find a kitchen and toilets) and more seating and tables, but most importantly – a glass wall leading to the roastery. If you're lucky, you can watch how green beans become a finished coffee product right under the owner's hands. The last room has more of a club mood with a sofa and armchairs tempting you to spend there a whole afternoon without caring about the running time and leaving trams.
All of the three spaces are connected by oak flooring and darkly stained plywood wall coating. The same material is used for furniture, complemented by colorful accents of various coffee appliances, books, and long-playing records. Black pendant lights with glass shades define the position of tables in the front part of the café. In the back, there are small metal lamps scattered on the walls providing more intimate lighting. The whole space has a warm feeling, given by a not-painted smooth plaster, which has an imprint of the round café logo near the entrance.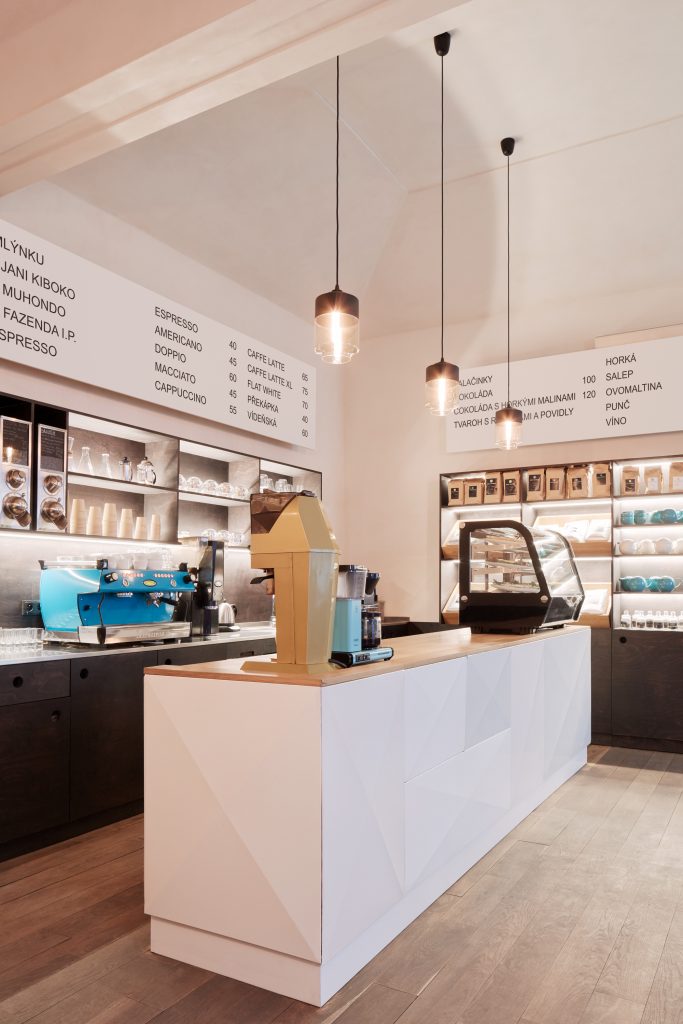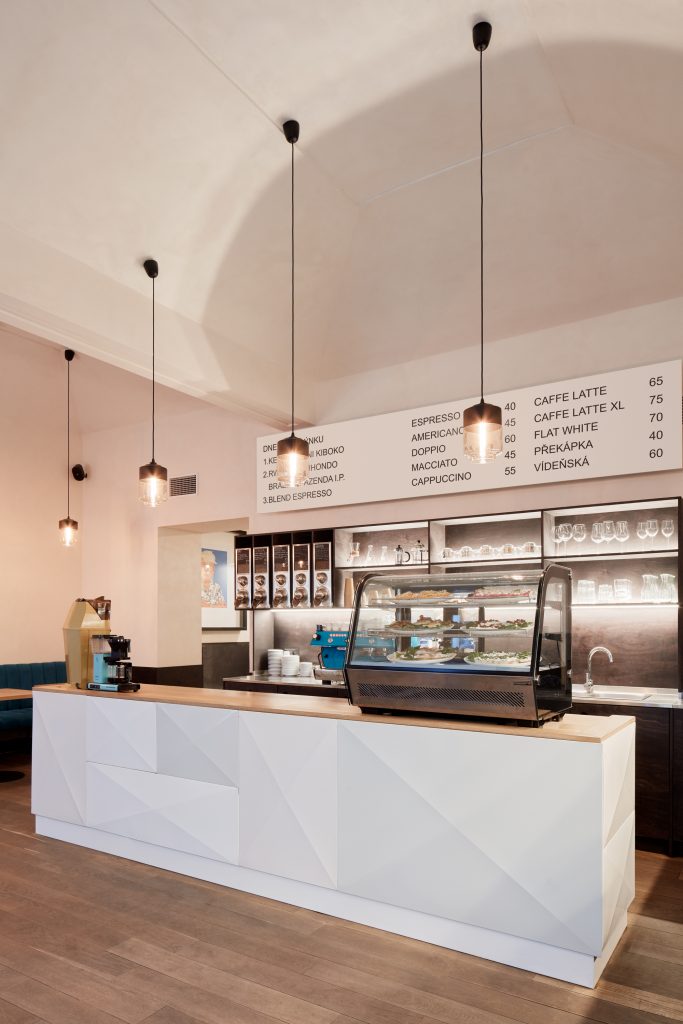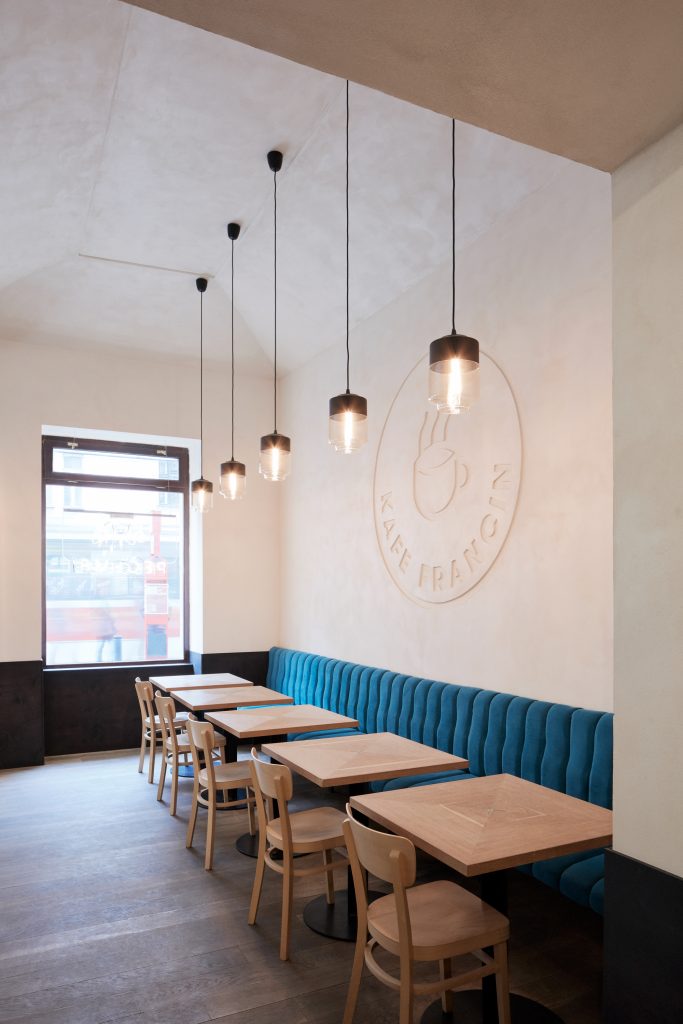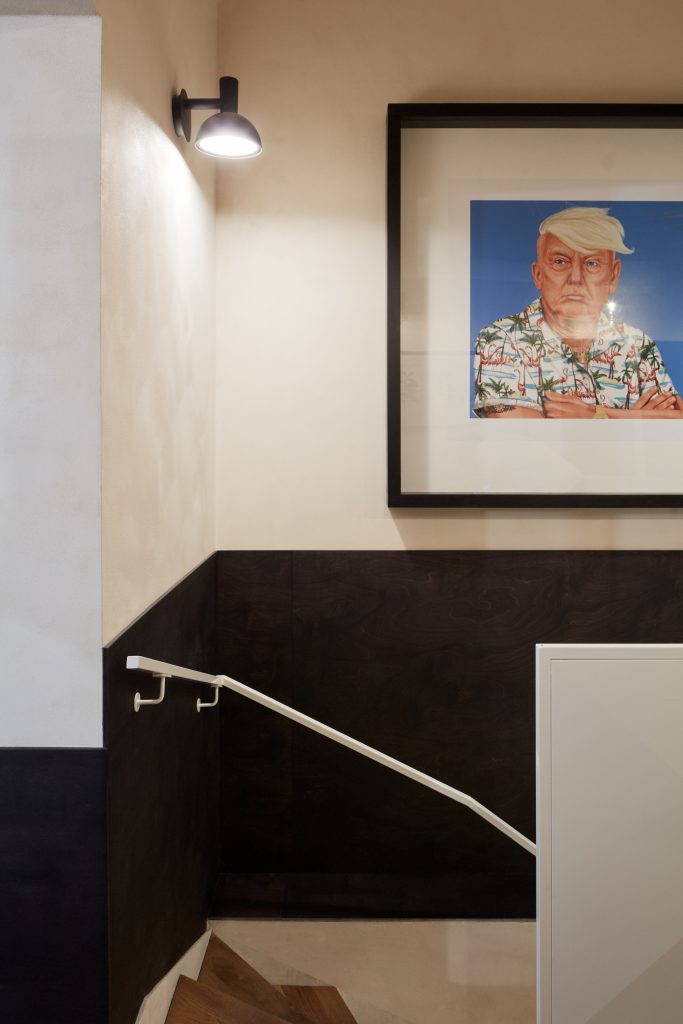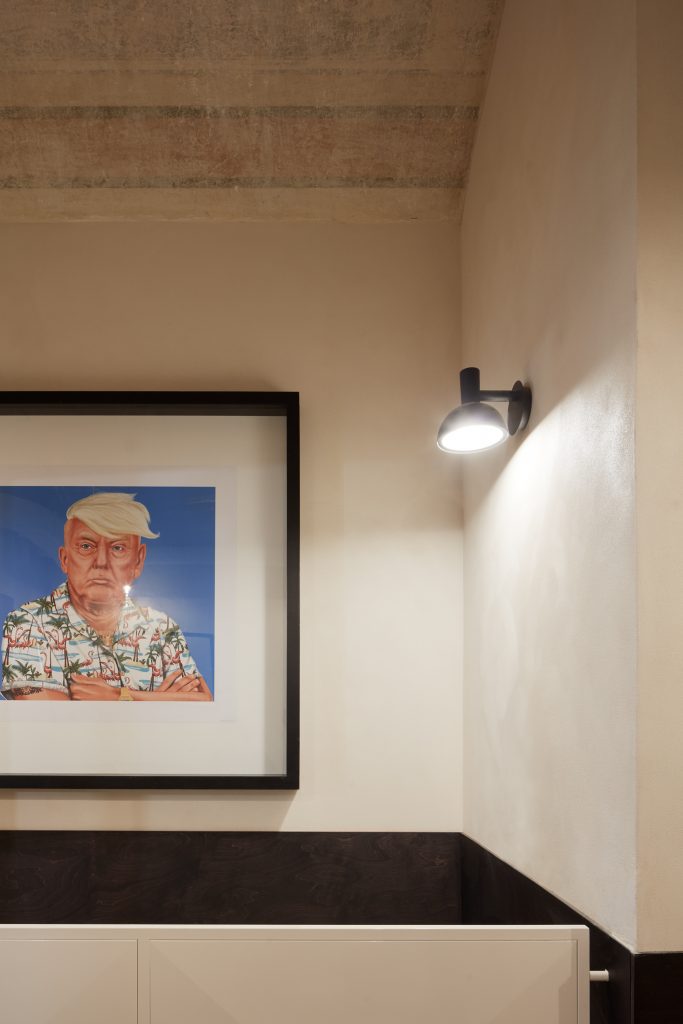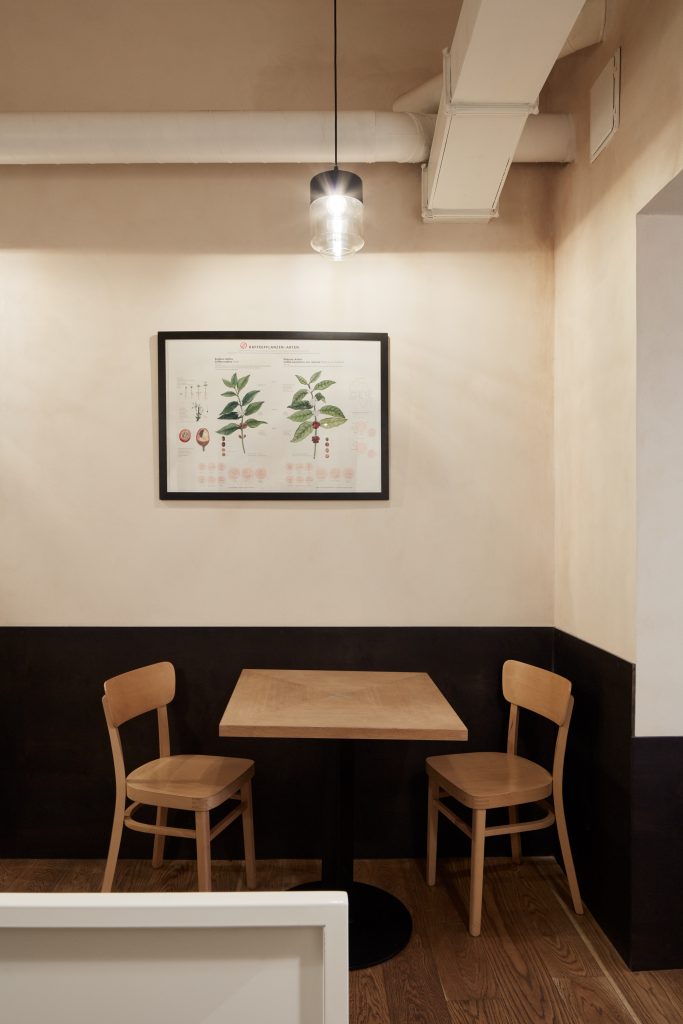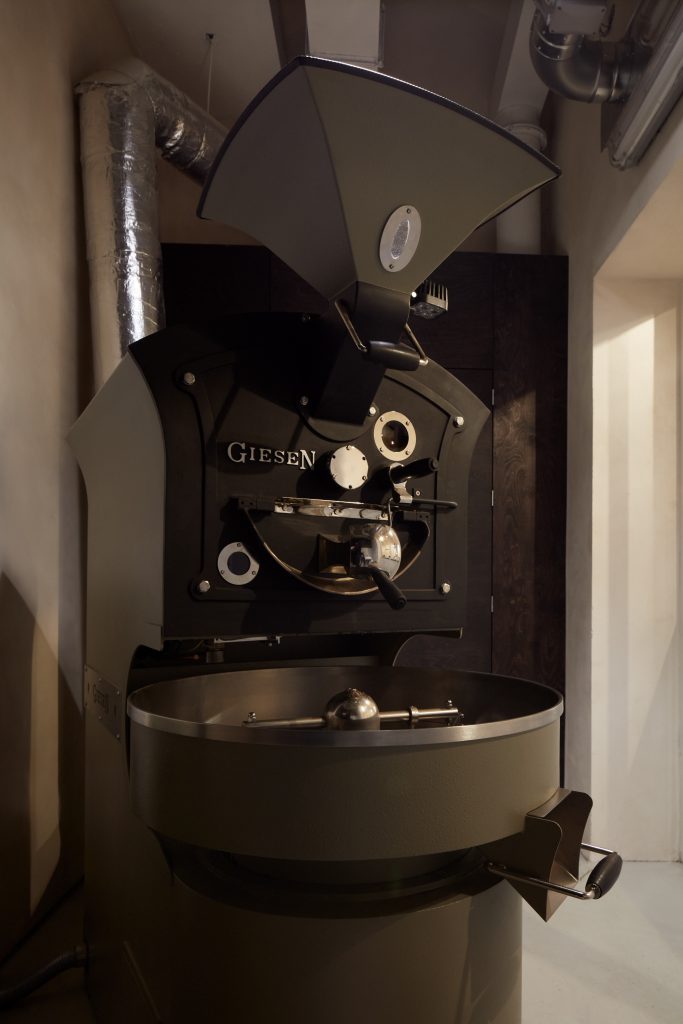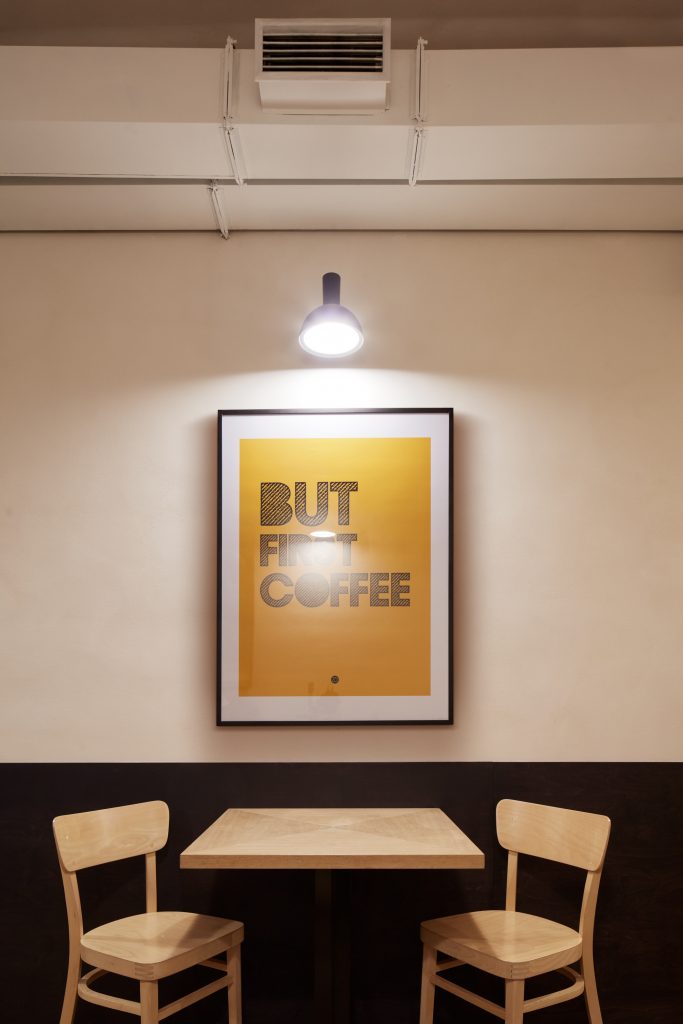 Architect: DDAANN
Photo credits: Jakub Skokan, Martin Tůma / BoysPlayNice