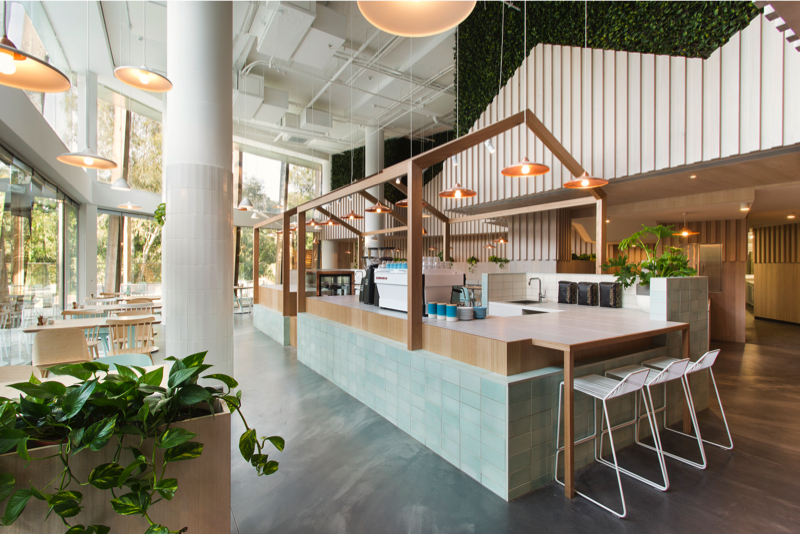 Kitty Burns
---
Lovely pastel tones, wooden structures that remind little houses, and green plants all over the place.  'Kitty burns' is a unique project, which allowed the Biasol: Design Studio to combine their experience in interior, product and branding design and to create a unique space with a character.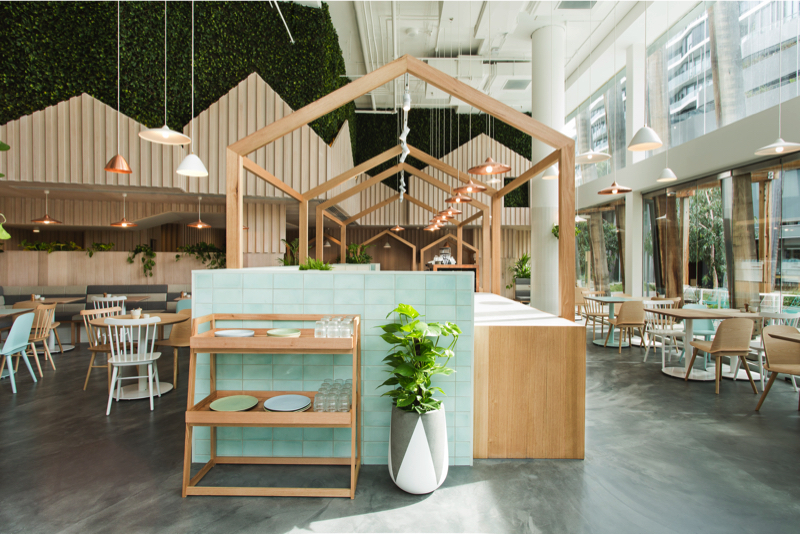 The designers created a dual personality for the brand. The playful, cozy, loving concept that the Kitty brand reflects was used creating the interior and combined with the style that Burns' company is presenting.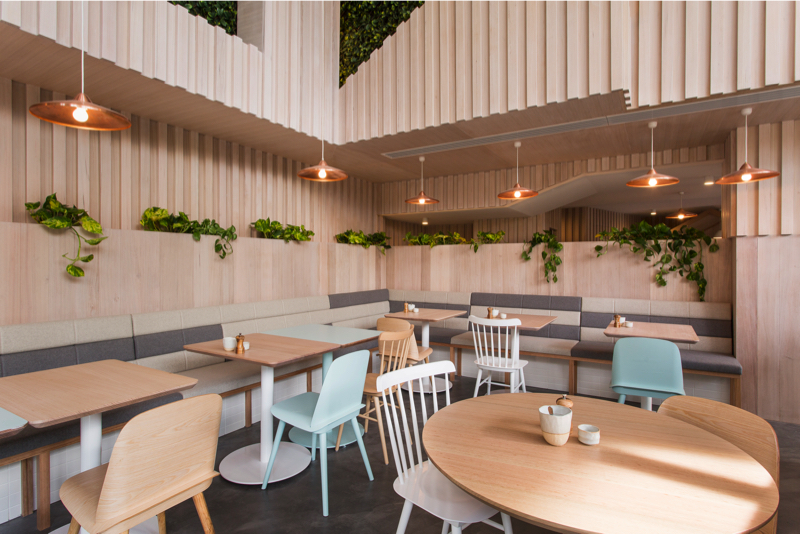 The biggest challenge which the architects describe was the shape of preexisting 6 metre high ceilings.
" We took this as an opportunity.Our decision was to capitalise on stunning natural light and open space with the idea of ensuring a level of maintained intimacy . To maintain this, we designed three main dining areas to break up the space, creating unique dining experiences for the customers."
The main goal of the Biasol:Design studio was to establish Kitty Burns as a place which would remind a home for the people of the Haven apartament complex. Some of the stuctural decisions such as the pitched roof design which was introduced and incorporated into all elements of the project.
"We played with both scale and displacement of the roofs, forming a 3D effect that we utilised to create intimacy throughout the various dining spaces. The home concept was also carried through into the brand identity we created for Kitty Burns."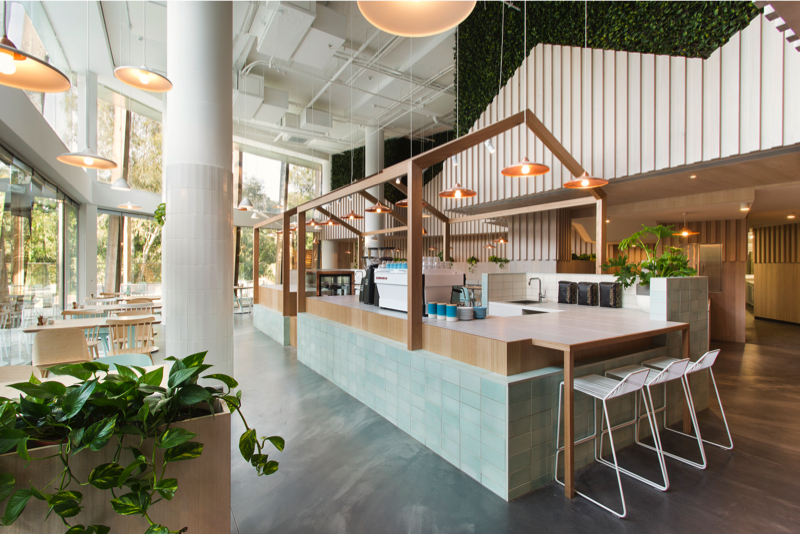 The pitched roofs also represented the Kitty vs Burns theme. The Burns company brought the physical structure, clean lines, which are shown in the different height, and showing the playful side of the Kitty.
The timber bulkheads are giving the possibility of forming the house shape,which is above the dining areas . From there, it is lined with three dimensional details and this is allows natural light to create the effect of the shadows, by changing the colour of the timber. "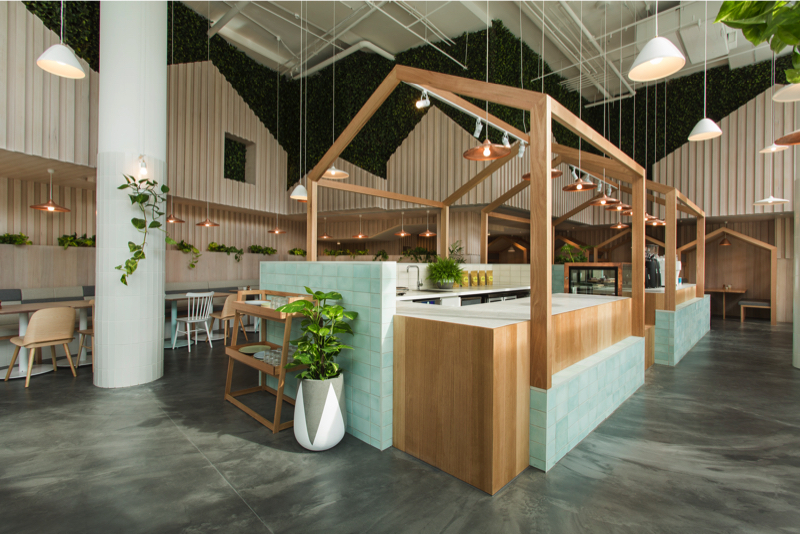 Along with that, the architects describe more about their project:
"We created two main areas of the bar – the coffee bar and the elixir bar. The bar is lined with handmade pale turquoise tiles,  which create a playful impression. As a contrast – strong overhead structure constructed from Australian natural timbers, represents Burns' more sharp look.  Within the coffee bar we have introduced a waiting area for patrons, as well as designing a mobile coffee cart that echoes the design language of the main bar."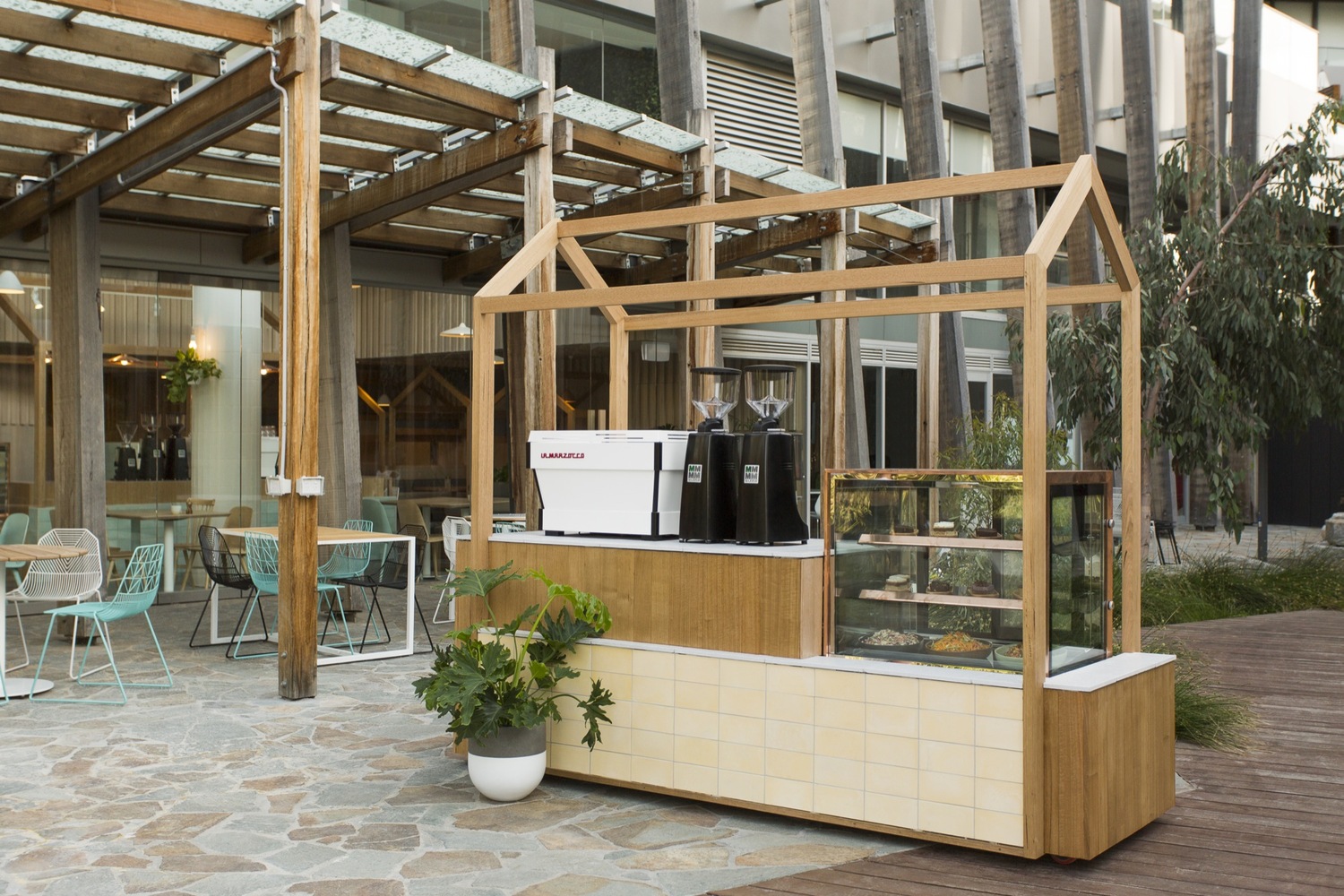 The project is well combined, starting with the concept, the choosen materials, and the integrity of all the work.