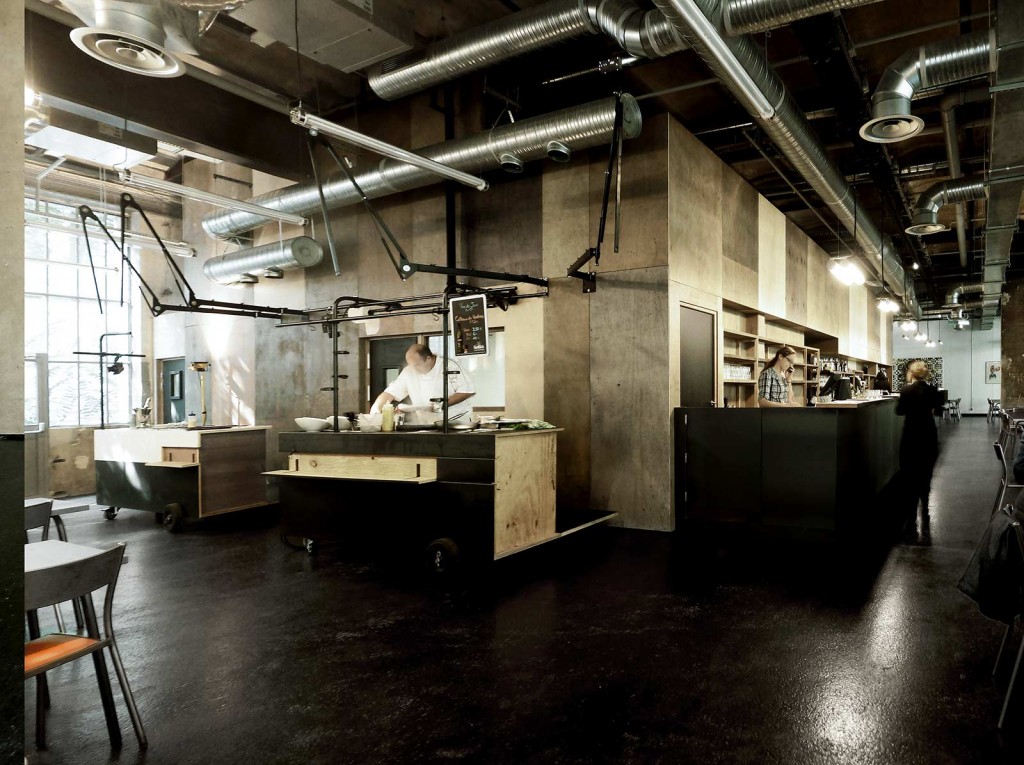 LES GRANDES TABLES by the ARM architecture
---
Client: "Les Grandes Tables", Fabrice Lextrait
Representative architect: ARM architecture
Design : Ciguë
Furniture production: Société de Serrurerie Générale, Ciguë
To break down a well-established approach and to create a mobile space, which does not take up much space and keeps a sense of subtle design – this was the major goal for the ARM architecture designers. Subtle and transformed design provides the ability to be quickly assembled at the right time. The interior was designed for mobile tables – kitchen to be used by the restaurant chefs and represent the food preparation and presentation of the sight for the customers. Selected materials : concrete, chrome, spruce plywood gives the impression of masculinity and solidity, which is interlaced  the industrial sense of style.
Architects have chosen an industrial style for the space, and this was increased by the selection of such materials as: concrete, steel, pipes. The floor was selected concrete, which gives space solidity and modernity. Meanwhile, the walls were selected with matte finish. However, as well as provide space character, the walls were chosen spruce plywood with some rough surfaces that provides an industrial feeling. Also wood tones used in the room: fir plywood, birch plywood, oak stands, gives the space warmth and vibrancy.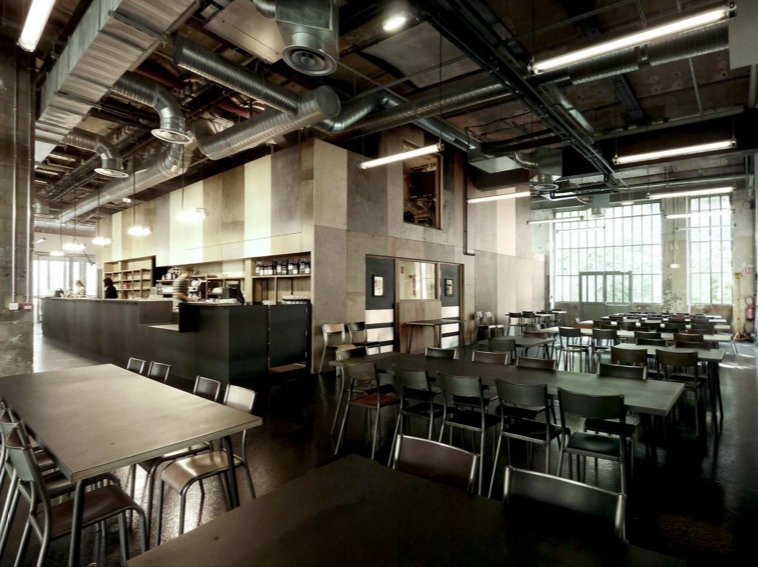 The restaurant's interior represents the new kitchen and food preparation concept. Mobile integration of the kitchen gives the customer the opportunity to see how the food is prepared.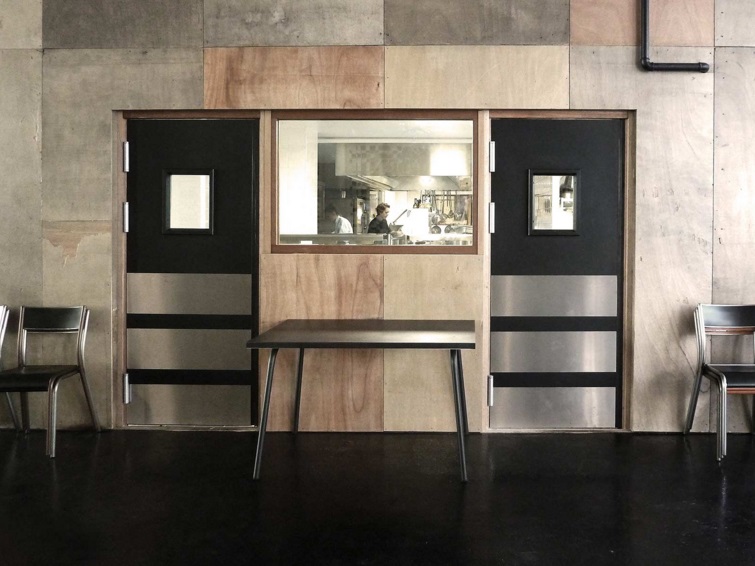 Industrial-style interior reflects modern thinking and attitude which makes the character of the space. Architectural elements (pipes, columns), reinforces the image of the male, while the use of wood provides warmth of the restaurant environment.