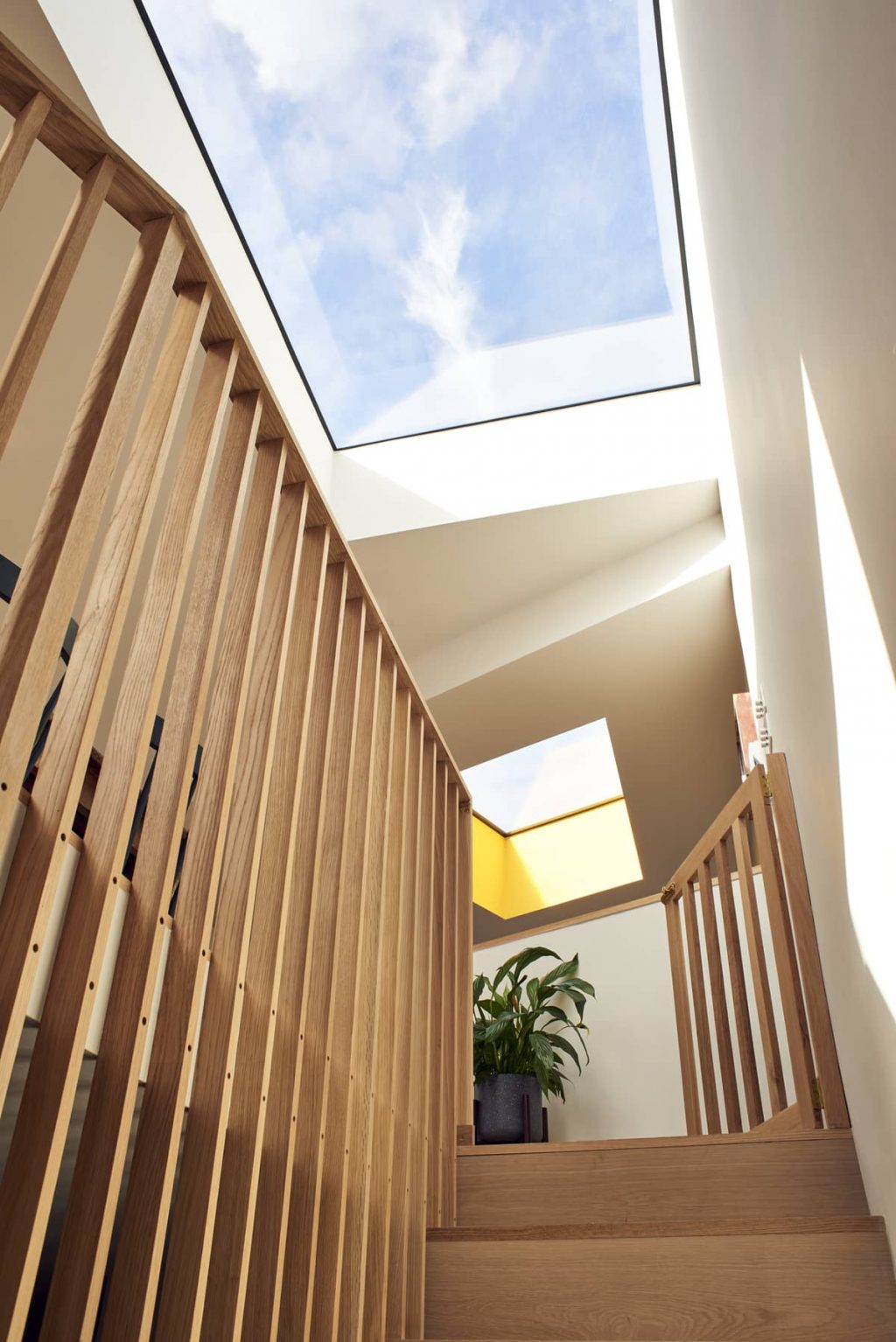 Loft Conversion and Roof Extension by Mitchell + Corti Architects
---
Mitchell + Corti Architects, a London-based architecture studio, have completed fabulous loft conversion. This loft and roof extension could have been just another run-of-the-mill project, but the architects asked themselves: why not push for something more playful? When you have the rare luxury of a creative and open-minded client, bold design possibilities become tangible.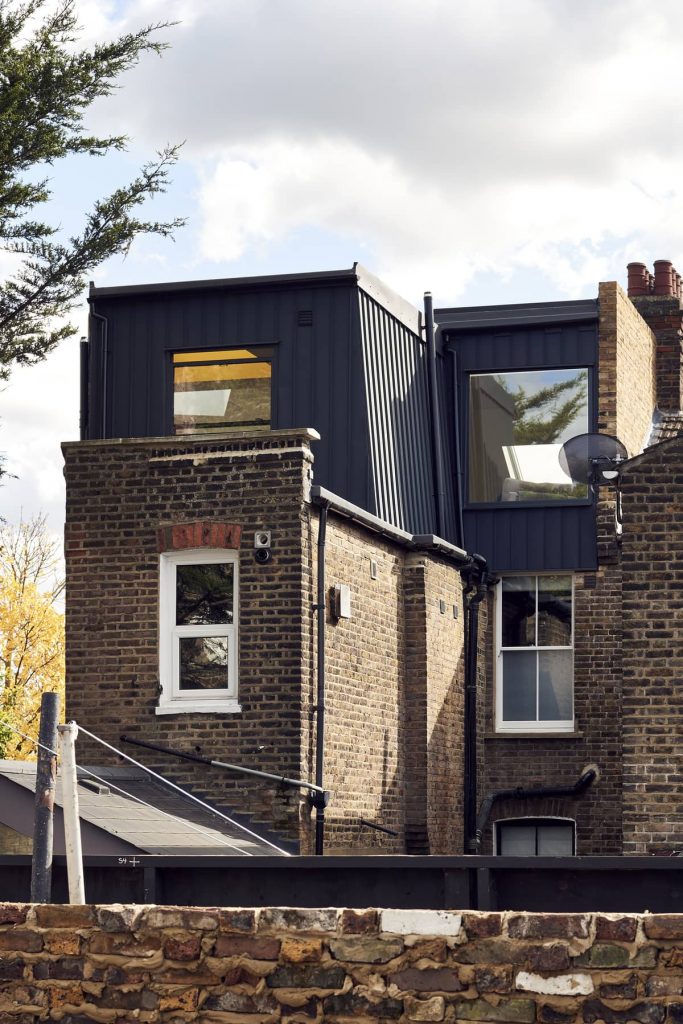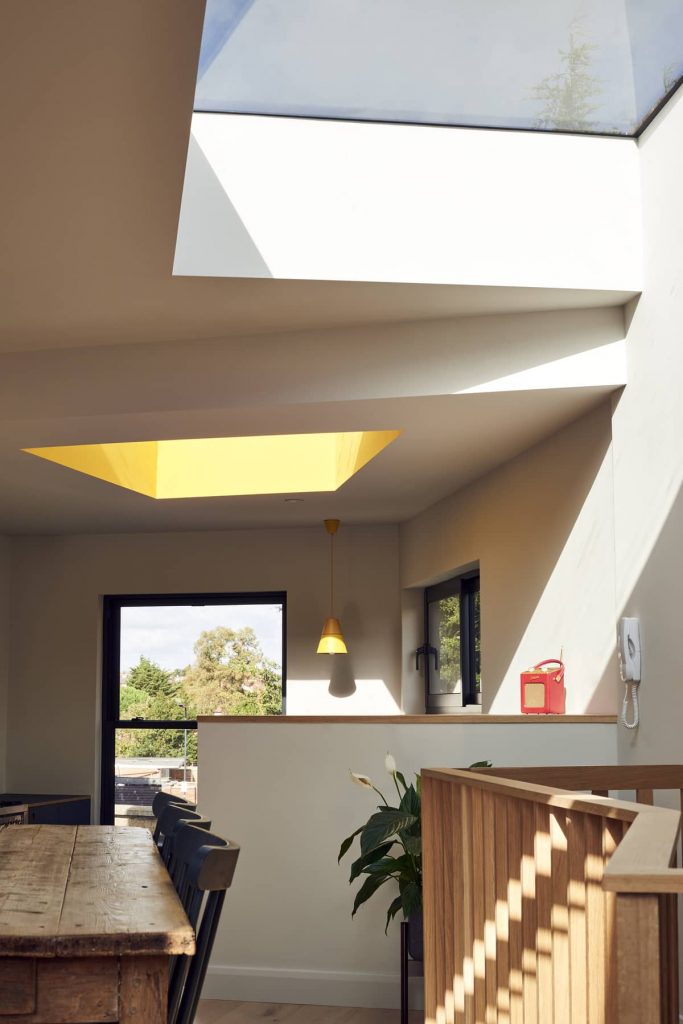 An upside-down flat, with an open plan loft living/kitchen space and bedrooms below, is perhaps a crowd dividing layout, but one the client was willing to embrace.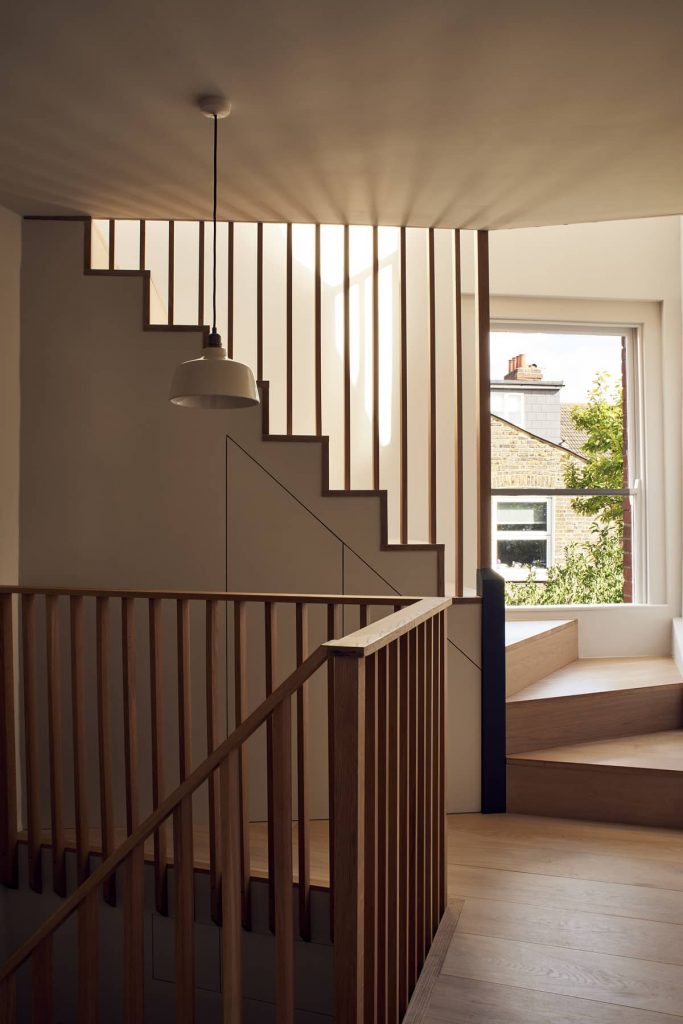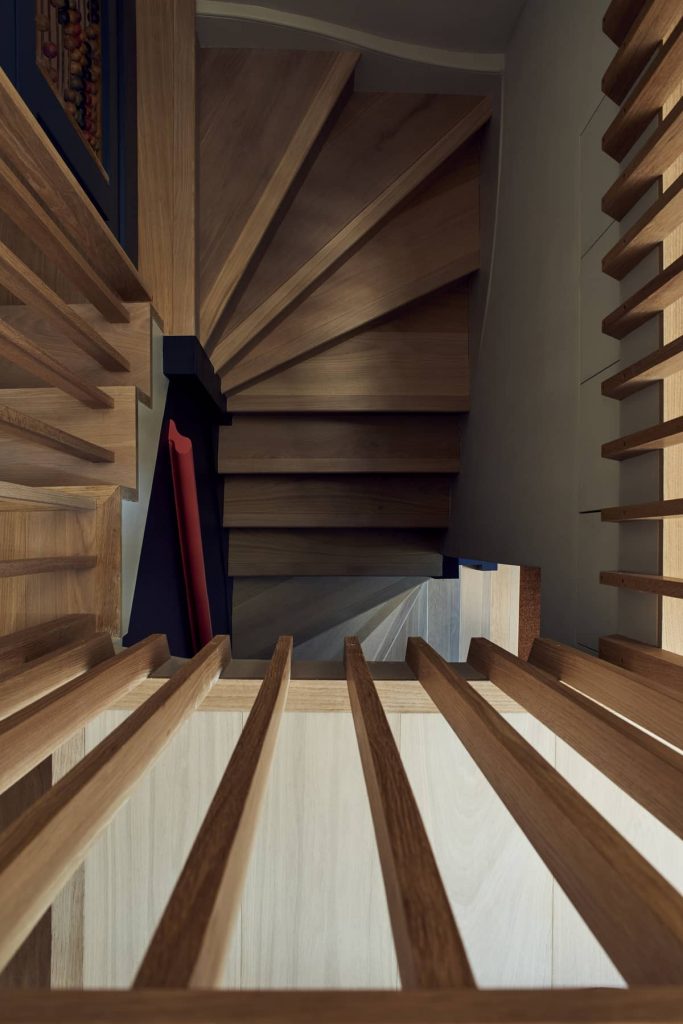 The site has an unusual quadrilateral shape, a limitation on paper, but a unique feature worth celebrating for the team. It brought about a proposal that includes irregularly shaped skylights that conform to site-specific angles and an equally unusual staircase plan.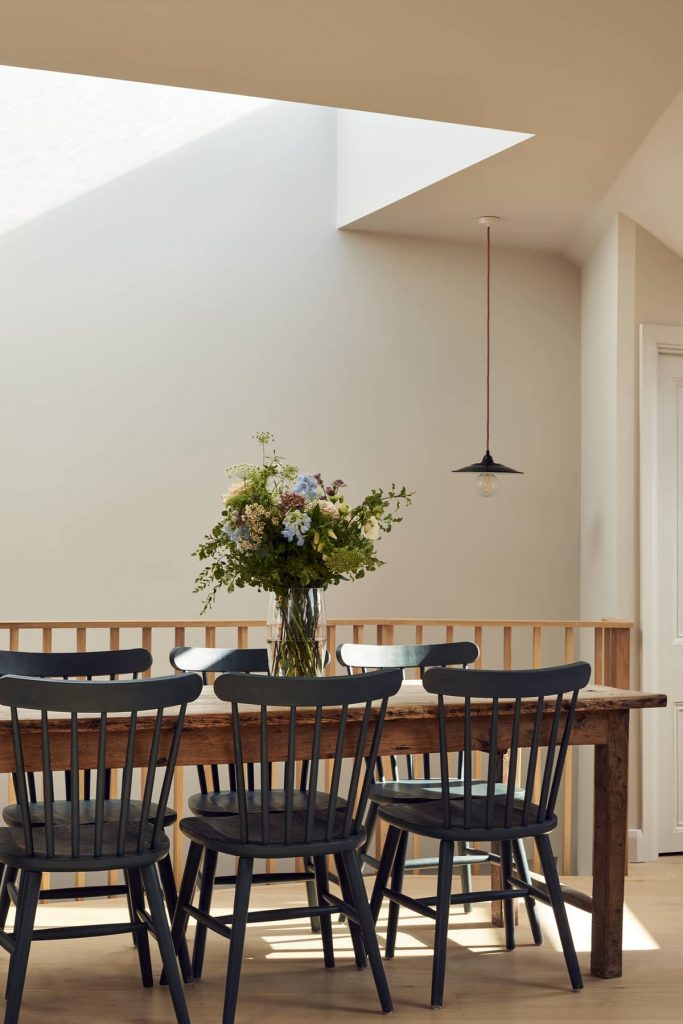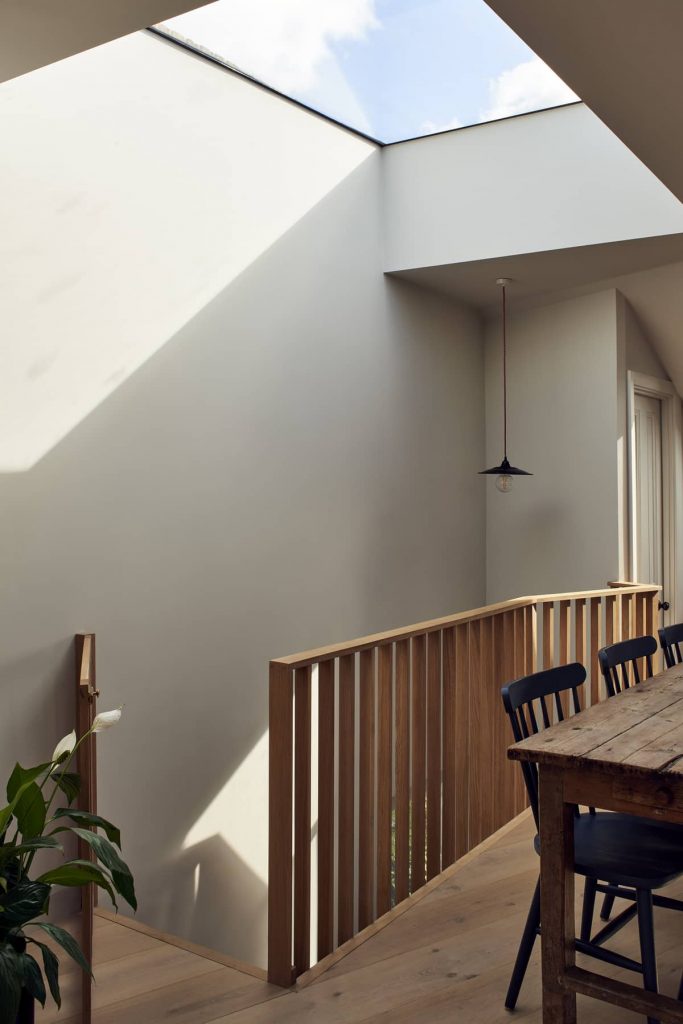 Bold colors complement the spaces, alongside dual aspect views and the ever-changing play of light and shadows brought about by the multiple skylights piercing the roof.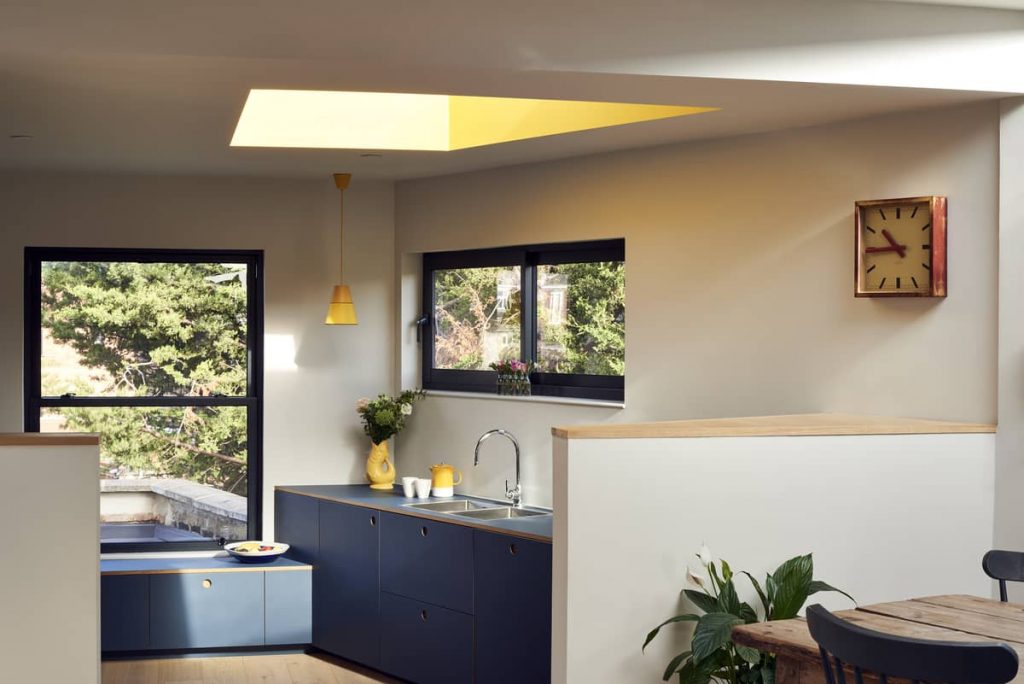 Simple yet unusual, practical yet unconventional, the home almost doubled in size and character.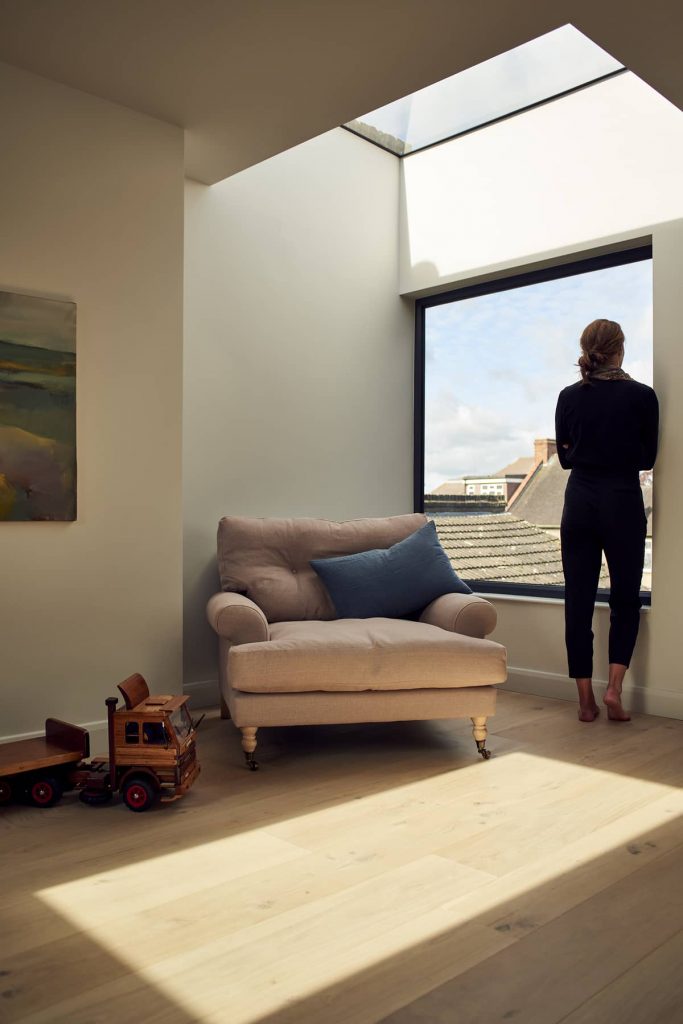 As the architects say, they were extremely fortunate to find a client willing to embrace ideas beyond the ordinary. An end of terrace, first floor flat, a Victorian loft conversion could not look more spacious or site-specific.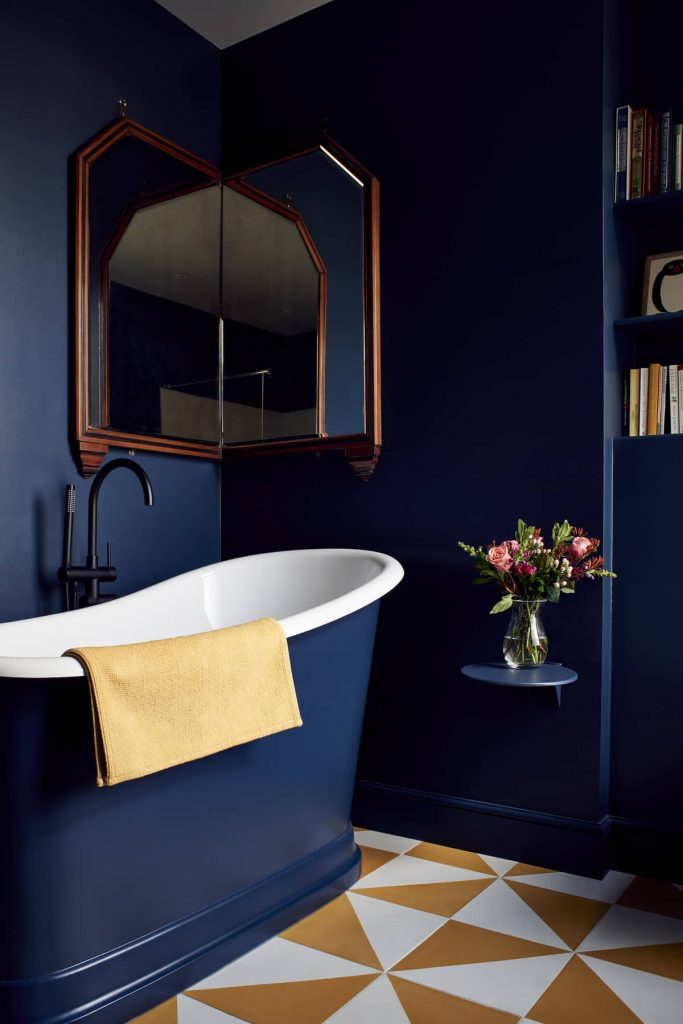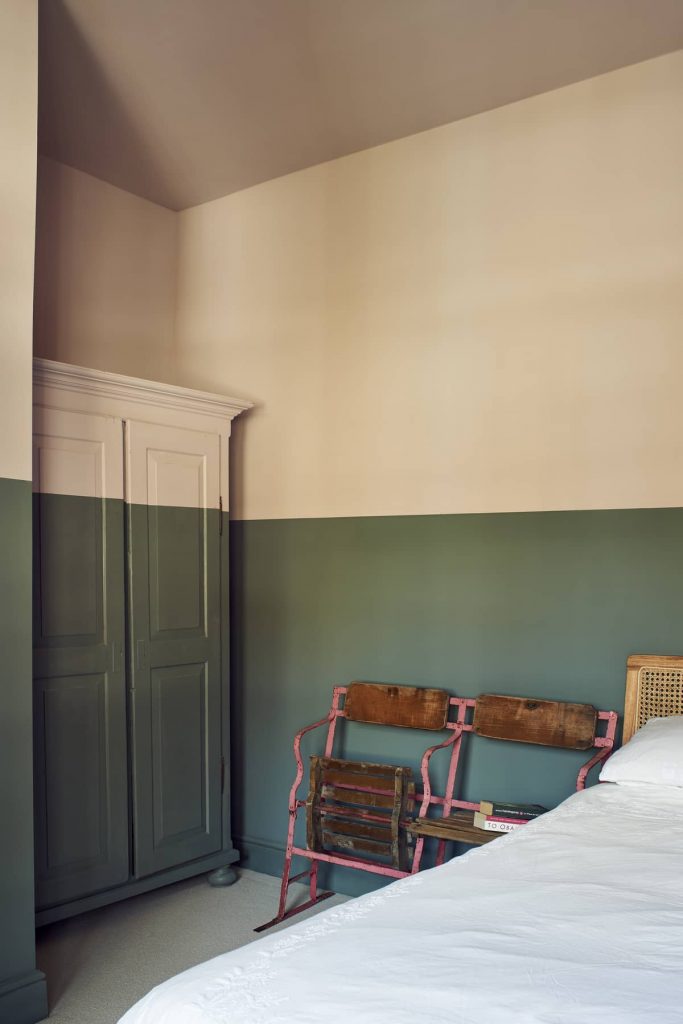 And that is what architecture is about to the team, finding unique site opportunities, exploring, and enhancing them. The architects believe no two homes should look alike. Why emulate your neighbor's loft extension when you could build an original home like this?
Project by Mitchell + Corti Architects – mitchellandcorti.com
Photography by Luke Weller