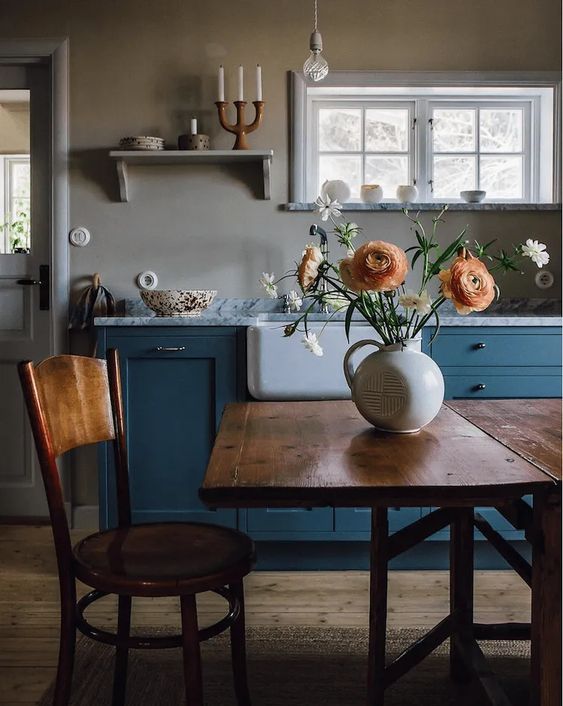 Love Vintage? Here's Some Home Decor Ideas You Need to Try
---
The vintage decor looks good in every home setting which explains why it's still a popular option in home decor. The unique feel you get in your space makes it worth the effort and expense. Over the years, people have come to realize that change and beauty are essential in keeping us motivated and inspired. Therefore, most homeowners are always on the lookout for fun, new and inexpensive ideas that makes their home space more livable and aesthetic. Adding a little freshness into your decor is a worthy cause.
Everyone loves unique styles as they create a charming and warm look in the home space. Vintage decor is inexpensive and you can get most of the items from second-hand shops. Incorporate your vintage decor in every room alongside other styles. Below are some vintage decor ideas you can use for your home.
Decorate the Home Using Vintage Item
The vintage decor blends well with other styles. However, it's important to first understand the things that make the style unique. You can repurpose older items to work together to give you the antique, rustic look. Items of past eras like the mid-century are considered vintage. Regardless of style, most vintage items are affordable. You can freshen up those old items a little by polishing them or a paint job.
Vintage Kitchen Decor
Most vintage kitchen items have color. You can go for a classic look such as white and black color to give you a perfect backdrop for your cooking accessories. Go for colorful Pyrex dishes to make your kitchen functional and more aesthetic. Display the vintage items on the open shelving to make them part of your home kitchen decor.
Consider the focal point of the kitchen and your dining table. You can repaint it to create something new and a customized style. Milk paint gives your chairs and dining table a vintage look. For the walls, you can go for older tins signs and posters. This makes the walls reminiscence classic diners while creating a charming vintage room.
Vintage Bathroom Decor
A bathroom remodel helps you improve your bathroom's appearance. You can change the tiles to fit your vintage style. For instance, you can use a subway tile to set the stage for amazing vintage accessories. Also, add a repurposed dresser vanity. The mason jar soap pump is a good addition. Some of these kits you can find at the craft supply store. It's a perfect opportunity to transform your old mason jar into something classic and new. You can use glass jars to store or display cotton balls.
Vintage Bedroom Decor
Your bedroom is the perfect place to experiment with different vintage styles. You can incorporate storage trunks and chests and other various vintage accessories to make the room more appealing and functional. Having a headboard is also a vital part of a vintage bedroom as it's the focal point of your room and brings various elements together.
Popular ideas you can incorporate include;
Upholstered headboard
Metal headboard
Barn wood headboard
Window shutter headboard
You can find most of these items at your local second-hand shop. Repurpose your bed too.
Vintage Living Room Decor
This is where different decorative styles meet. The key to having a perfect vintage living room lies in the kind of accessories you use. For instance, your coffee table should fit into the home decor. You can stick to wooden coffee tables with mid-century features depending on the kind of vintage style you love. Have a coffee table tray to help keep other items.
Mirrors are essential in a vintage design. Have a large mirror as it opens up your living room space. Sunburst mirrors are perfect for vintage home decor. You can use the popular 1930s era style to make your room the talking point.
Vintage Laundry Room Decor
Most people spend much time in the laundry room which is why it's good to make it appealing when enhancing your home decor. Adorn your walls with vintage styles such as old prints, old wash pains, or beautiful shelf decor. This helps you hide your laundry room necessities.
Vintage styles are popular home decor options because of their aesthetic appeal. Lucky for you, it's affordable and you can incorporate some of these items alone. The aim is to give your room a new look. Most of the items like old trunks, old dressers, and candle holders are easily got from the antique or second-hand items store. Vintage styles make your home space feel real, refined, on-trend, fresh, and timeless.