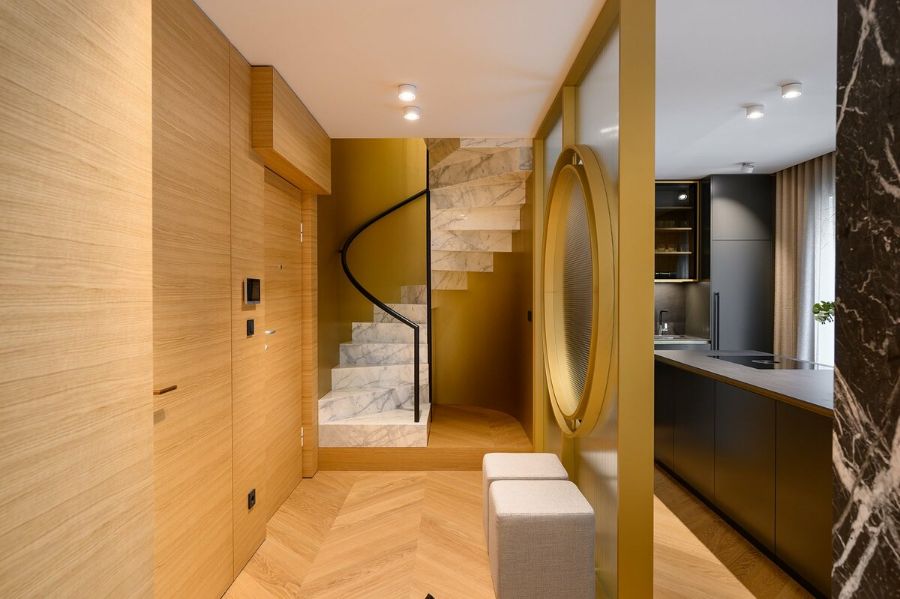 Luxurious Apartment in Ljubljana by Gao Architects
---
Love is a great, unstoppable force that unites and brings happiness. During the work on this amazing project, Gao Architect's clients got married. Right from the beginning, this interior called for open space and a subtle transition of movement, offering views of the space throughout and beyond. With a spiral stone staircase (shaped like a curled piece of paper), the architects gently emphasized the two-dimensional aspect of the space. They caught its soft reflection in the small details of furniture.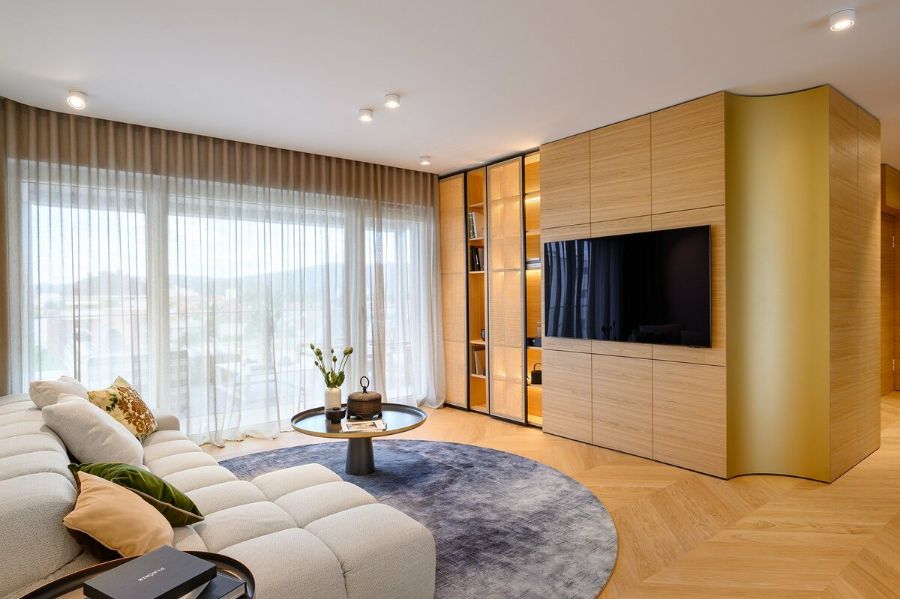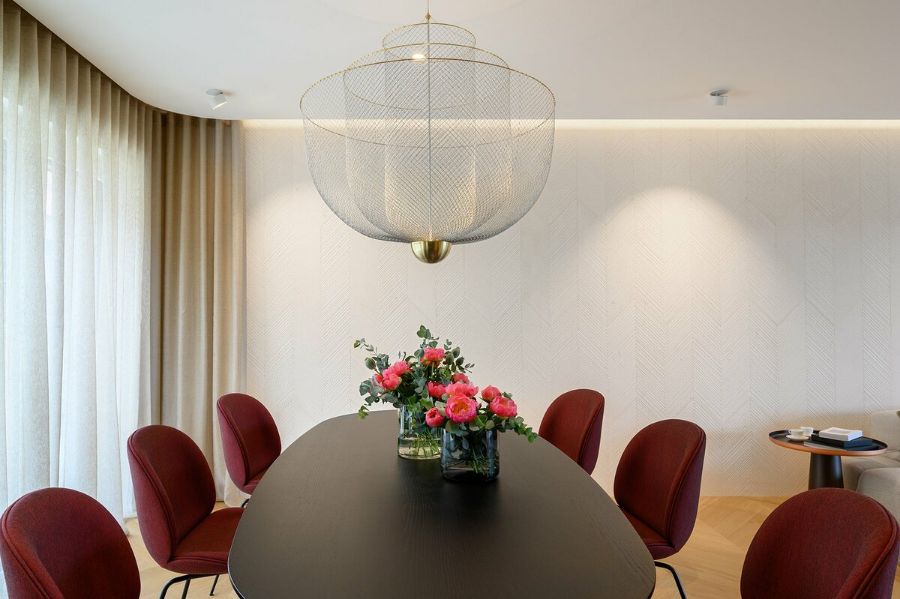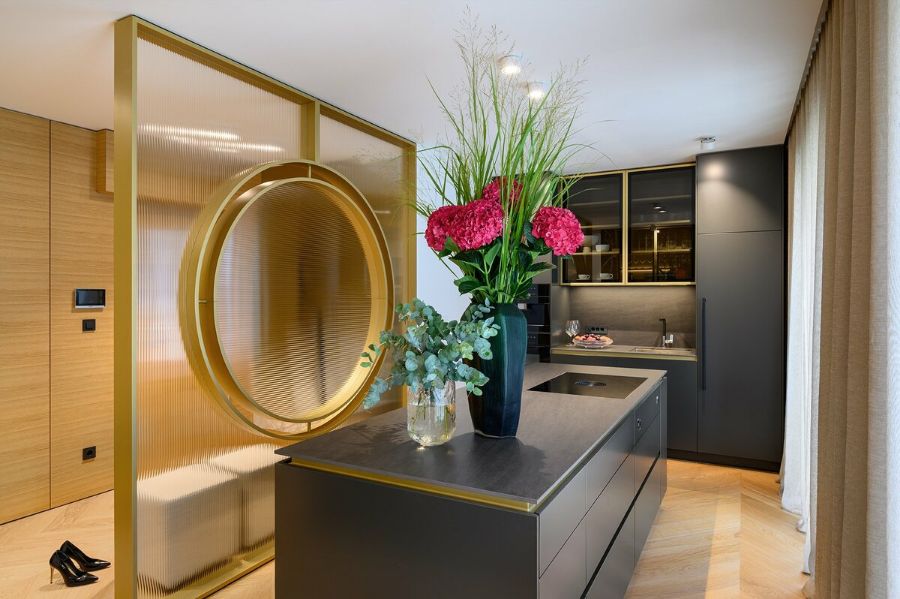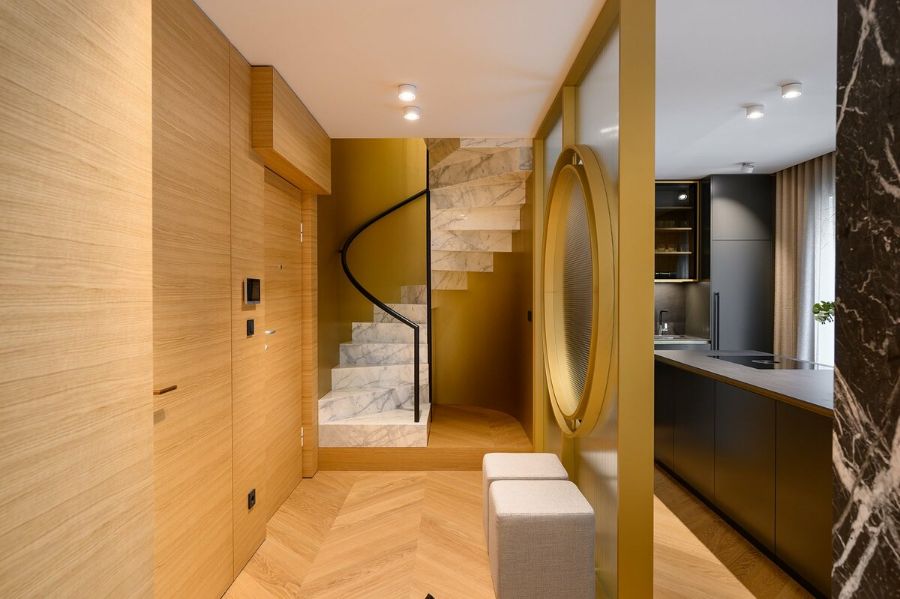 The team used luxurious natural materials like stone, wood, glass, and velvet, which were elevated by softly radiating light. The artworks, wallpaper, textiles, and other decorative elements add to the interior and tell the story of the family who will inhabit it.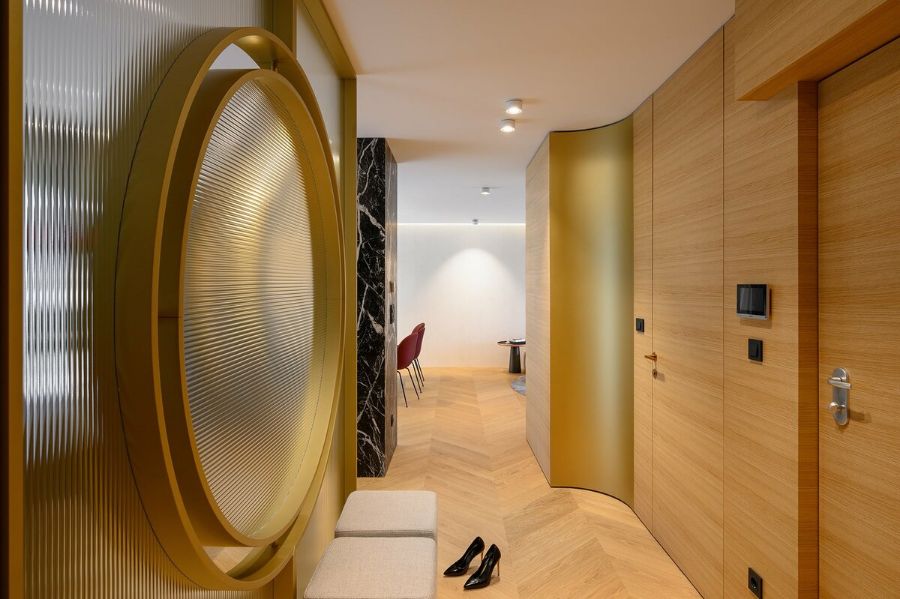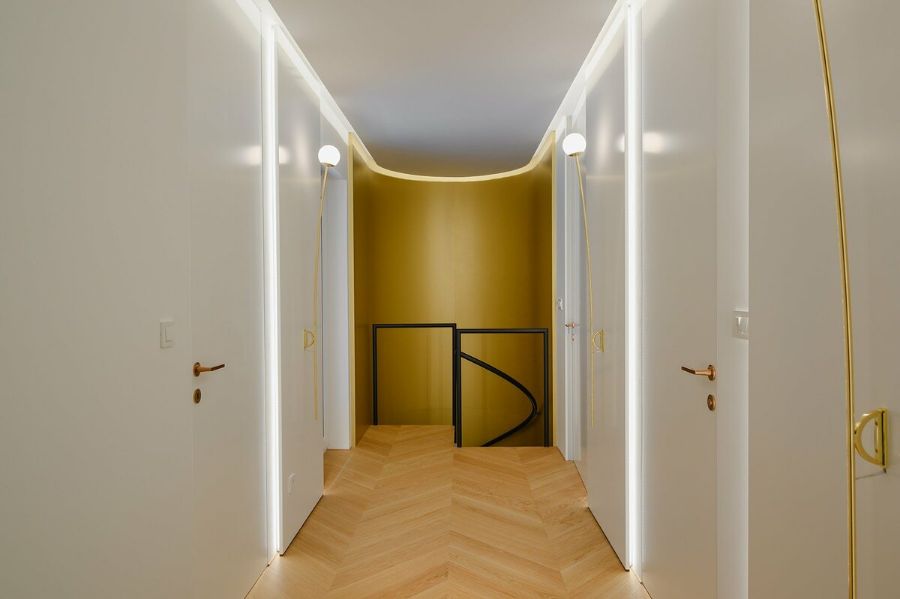 The team's primary design choice involved opening up the kitchen area since a classical pantry next to the kitchen closed and tightened the room and distanced it from the sociable living area. They used a long and narrow kitchen isle to connect the cooking and dining area with the living room and placed tall elements around the walls. The bar area with a mirrored background functions as a monolith, simultaneously dividing and connecting the room.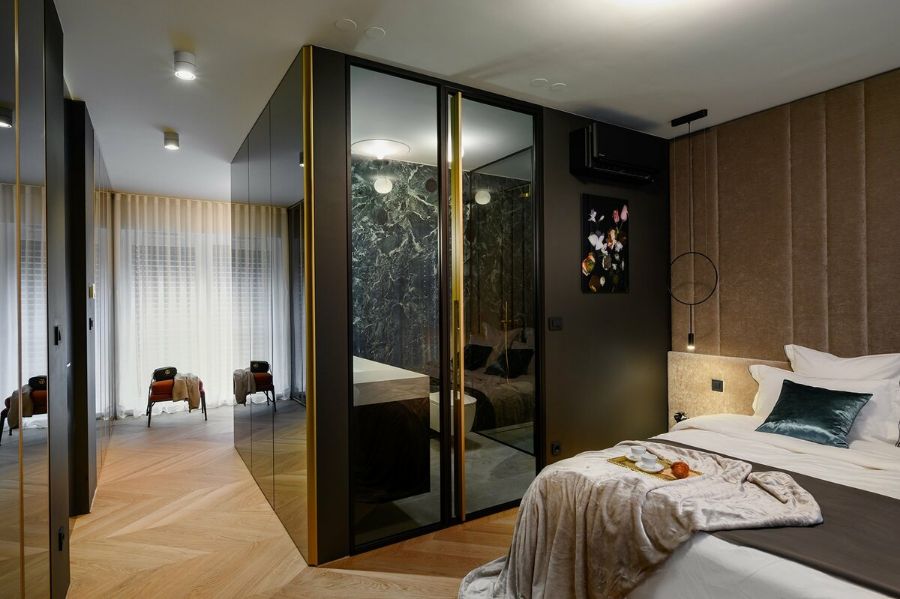 A powerful circular staircase, cocooned inside the brass-colored covering, is a strong, as well as sculptural feature of the room, giving it a soft finishing appeal. On the first floor, the architects connected the bedroom with the room at the end of the hallway, and thus shortened it and made it more functional, while the smaller master bedroom was enlarged by connecting it via the wardrobe wall.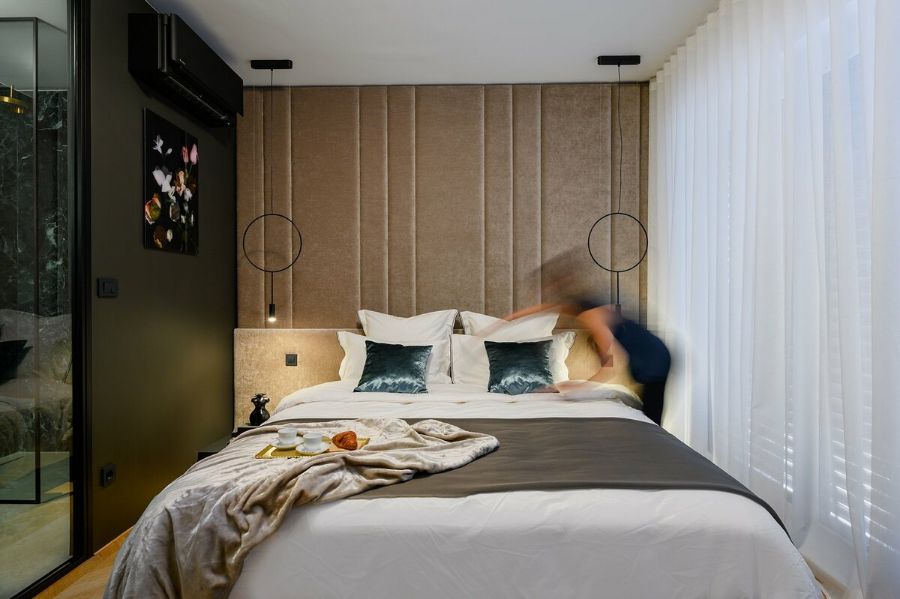 The final appearance of the interior is an elaborate melange of stylistic principles, materials, lighting elements, and lines guiding the visitors throughout the spaces. Although some details were rather challenging, the architects succeeded in designing a homely interior following the clients' desires.
Project by Gao Architects
Photos by Miran Kambič