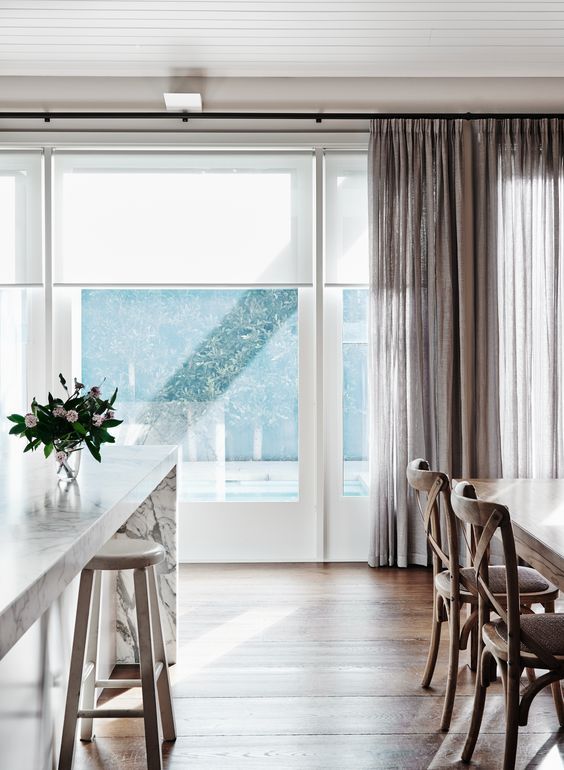 Made to measure roller blinds: how to measure and install?
---
Roller blinds are a classic window dressing, simple, sleek and stunning, you really can't go wrong with roller blinds. They're a household essential, but if you want to get a high-quality made to measure blind you'll need to measure your window for it, order your blinds online and then install them onto your window, so let's go through how to measure for and install some roller blinds.
Measuring For Blinds
Measuring for roller blinds is incredibly easy and all you need for measurements is a tape measure! You just need to decide if you want the blind within the recess of the window or outside as there are slightly different measurements needed for both.
– Inside The Recess
This is easy. To measure a roller blind to fit inside the recess of your standard window, get your measure out, and simply measure the full width and the height of the recess. Don't be tempted to make any deductions to your measurement as the blinds retailer will apply deductions automatically when you order a blind to be within the recess.
– Outside The Recess
Again this is a very easy task, simply measure from about 7cm above the recess down to the window sill, and then when measuring width measure with an additional 5cm from either side of the recess, this will stop any light leaking through into the room when installed.
Now you have your measurements you're ready to go online and order your blinds.
Installing The Blinds
Installing your roller blinds requires a little bit more technical expertise than just measuring the sizes, you'll need a screwdriver or a drill (The blinds will come with everything else you need).
Step 1: You'll want to attach the blind's brackets to where they will be hanging. If you went for a recess fit you'll want to attach them at either end of the top of the recess facing downwards and if you went for an outside the recess fit, you'll want to attach them horizontally on the wall where you want your blinds to hang.
Step 2: Once your brackets are attached, simply slide on the bracket covers, they will then click onto the brackets to stay in place.
Step 3: Now it's time to attach your blinds to the brackets, using the side opposite the controls for the blinds first, simply slide into the brackets then repeat on the other side of the blinds.