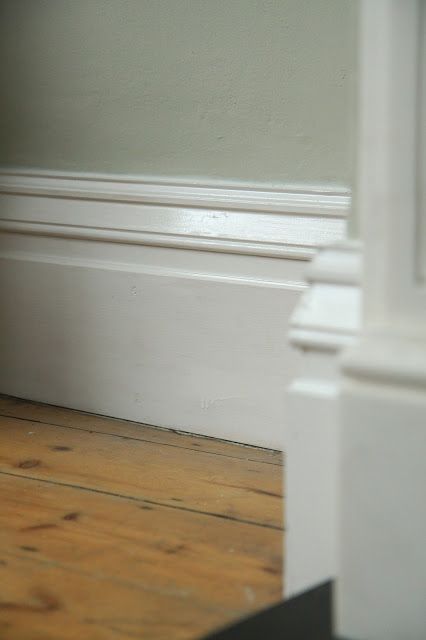 Main differences between MDF and Oak Skirting Boards
---
We all walk past skirting boards every single day, yet until you need to purchase some for a house renovation or a new build project you probably haven't even thought about what they are made of. If you are in a situation where you need to buy some skirting boards, it's a good idea to think about the type that is best suited to your property. This is where you should start to learn the differences between different types of wood so you can make a better judgment when push comes to shove. So what are the differences between MDF and oak skirting boards? We're here to tell you just that, and hopefully, help you make a better-informed decision.
MDF skirting boards
MDF (medium-density fibreboard) is well-known for being a reliable and affordable material. Many people choose an MDF moulding skirting board for their homes because it's durable and it does not warp or swell easily. This makes it perfect for use in areas such as the kitchen and bathrooms in particular where it might get damp. Oak skirting boards can warp and move in damp conditions, making MDF moulding a perfect alternative choice.
MDF moulding is also a man-made material, so you could actually have one single piece of skirting board running the entire length of your room without any joins. Oak skirting boards tend to be sold by the meter, and you will usually need to incorporate joins into the woodwork if you are using these.
Plus, unlike hardwood skirting, MDF mouldings won't have knots and splinters, so it's easier to work with and paint with smooth coverage. With real wood, the knots may even show through the paintwork if not treated properly. In comparison, MDF will give you a consistently smooth surface and a flawless paint finish.
Oak skirting boards
Oak skirting, a form of hardwood, is really tough and can withstand damage caused by knocks or accidents. It's often more expensive than other types of skirting board because it can be made to order to suit your property and particular requirements, so it looks great but can cost more. Fitting oak skirting can be trickier than fitting MDF moulding skirting boards or softwood skirting so if you are doing the fitting yourself, make sure you have the necessary skills before you place an order! It usually involves pre-drilling the timber, screwing into wall plugs, and plugging the screw head with real-wood pellets.
All in all, it generally depends on where you're getting the skirting boards fitted when you're deciding what kind to purchase. MDF skirting boards will survive more damage and are much more durable, making them perfect for kitchens and other areas of your home that are likely to be in contact with water. Oak, as a form of hardwood, will look a lot better and have a nicer finish than MDF but is more susceptible to damage. This makes it more useful as a decorative skirting board, where it will add to the decoration of your home.