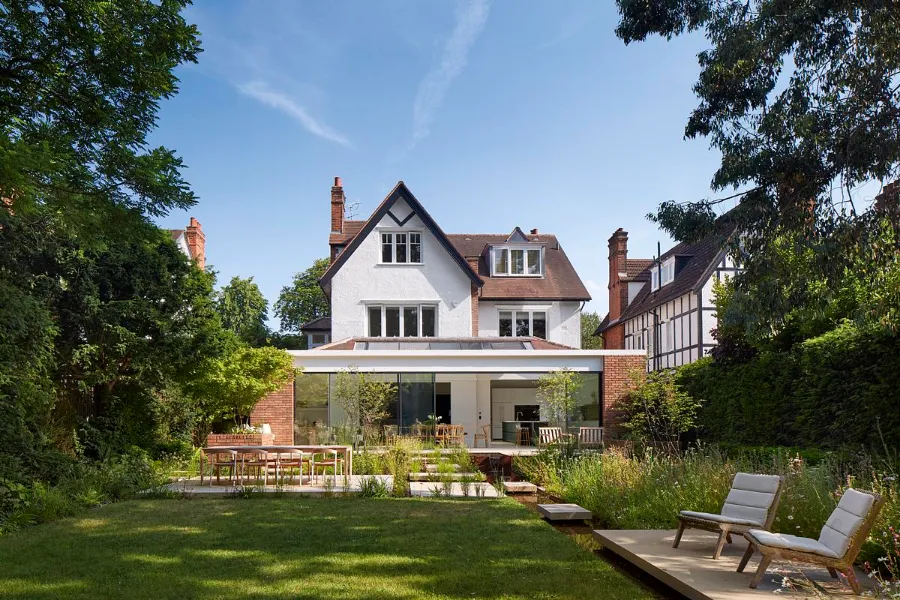 Maximizing Sunlight and Space: A Unique Home Renovation Story
---
Meet Katherine, James, and their two children. Originally from New Zealand, they've resided in London, UK, for many years. Like numerous Kiwis abroad, their ideal living space includes generous proportions, ample natural light, and a strong connection to nature.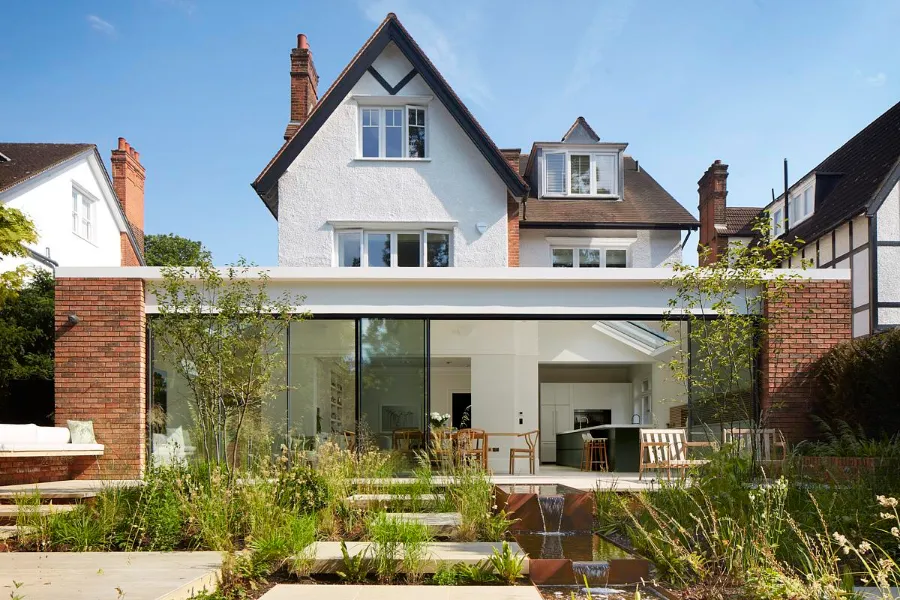 Seizing Opportunity Amid the Pandemic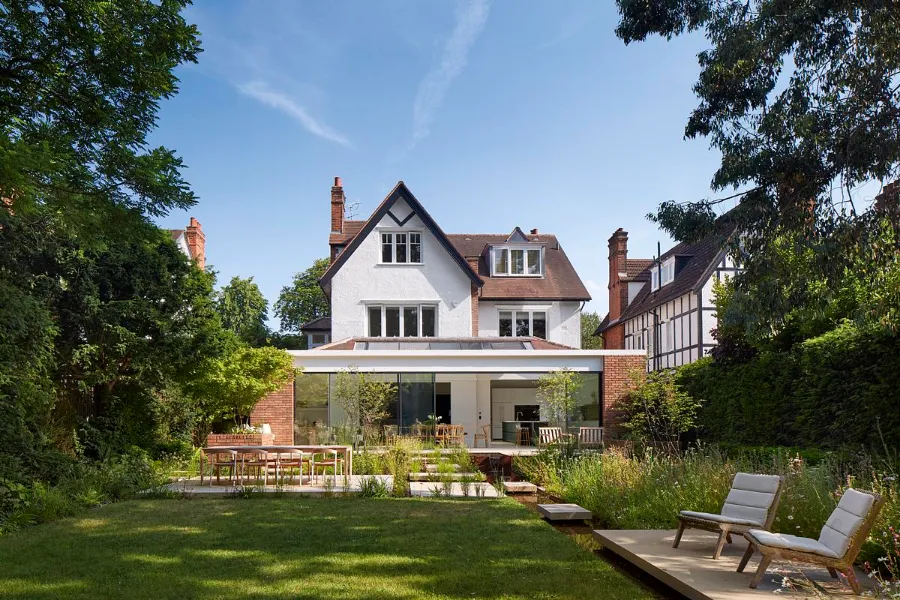 In the midst of the global pandemic, Katherine and James spot an opportunity—a larger house that checks all their boxes, except one: the garden faces north. Engaging the architects behind their previous home remodel, they embark on a design quest to harness sunlight, daylight, and garden views.
Innovative Design on a Budget
Budget constraints steer the project towards a refurbishment rather than a complete rebuild. The resulting design serves as a backdrop, preserving much of the original structure while breathing new life into it.
The Secret Ingredient: Trust and Collaboration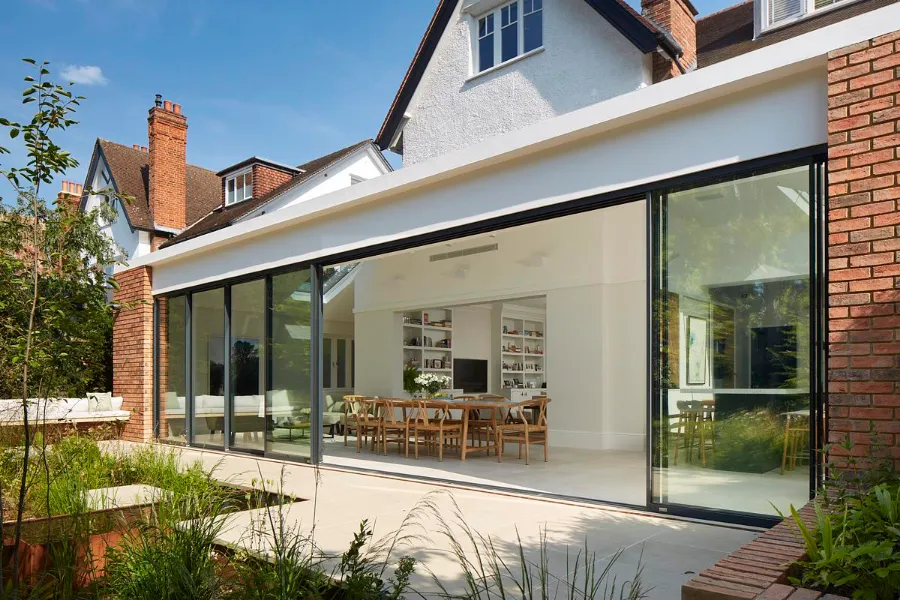 The project's real magic lies in the bond of trust and understanding among the client, architect, and builder. Having successfully teamed up on a previous home remodel, they approach this project with a shared vision.
Time and Costs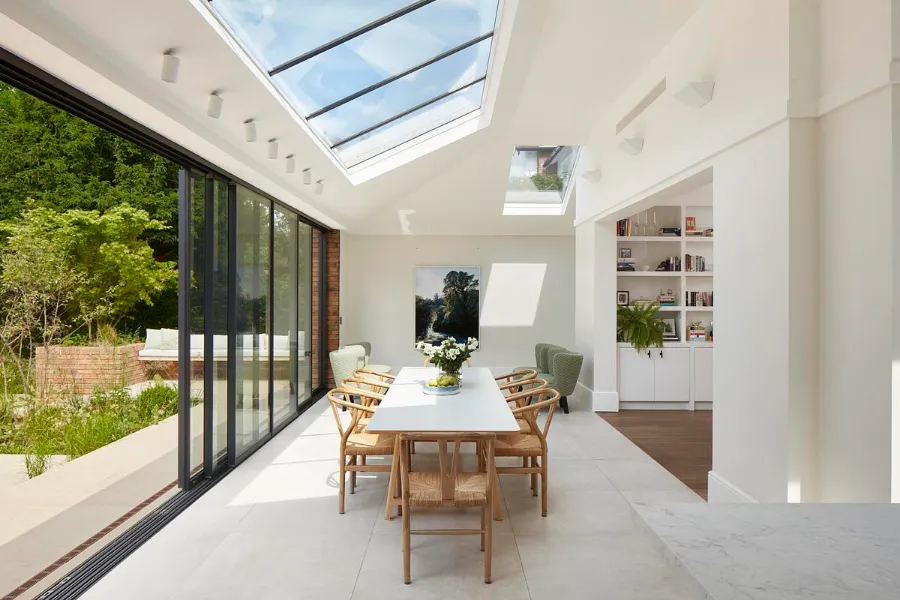 Within a mere 20 weeks, the primary construction reaches completion, all while maintaining a competitive budget of £210/sq m + VAT (kitchen and garden costs excluded).
Navigating Challenges Amidst a Pandemic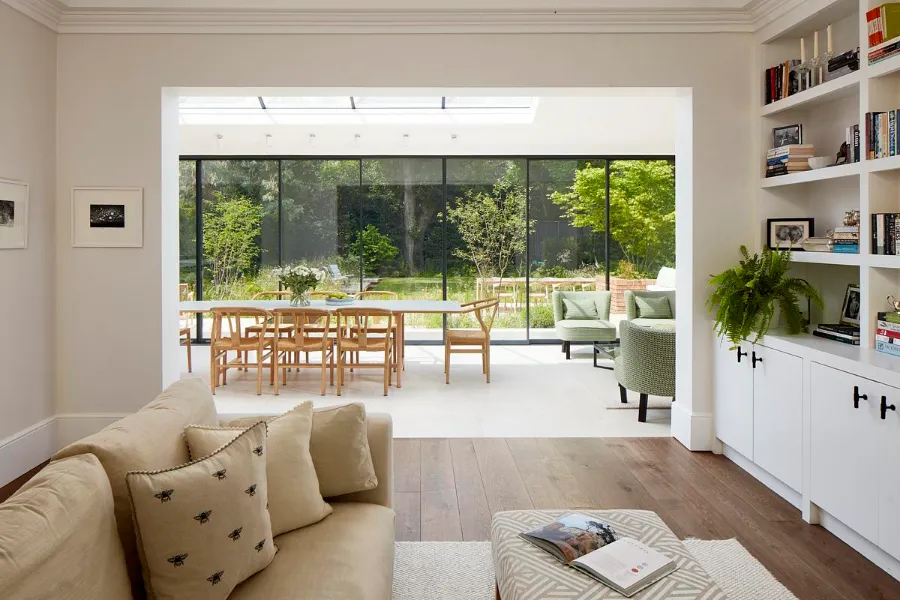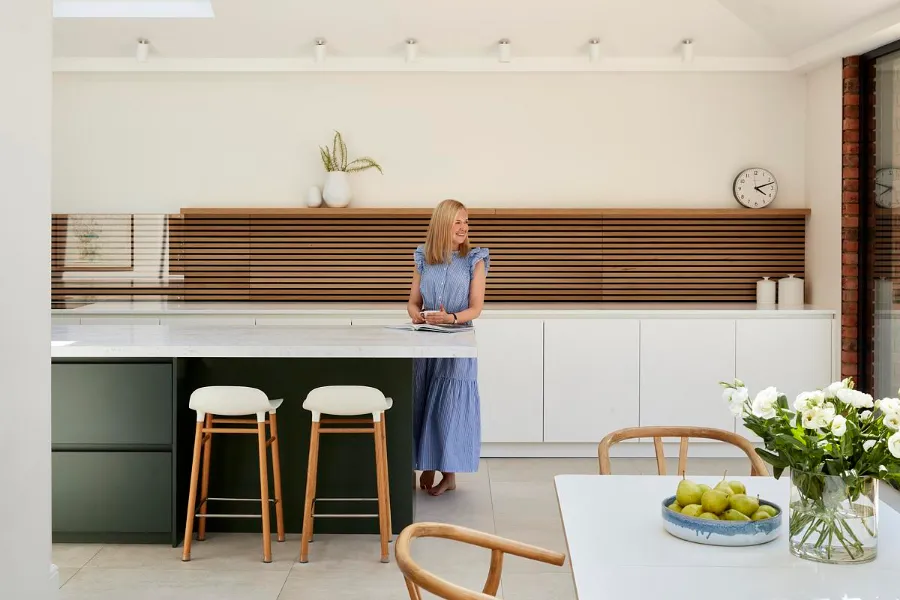 The house purchase and early design phases unfold during the COVID-19 pandemic. Despite its challenges, careful precautions and virtual meetings ensure a smooth process. However, the ongoing Ukraine war introduces additional complexities, impacting material costs and availability, potentially inflating expenses by up to 20%.
Engineering Natural Light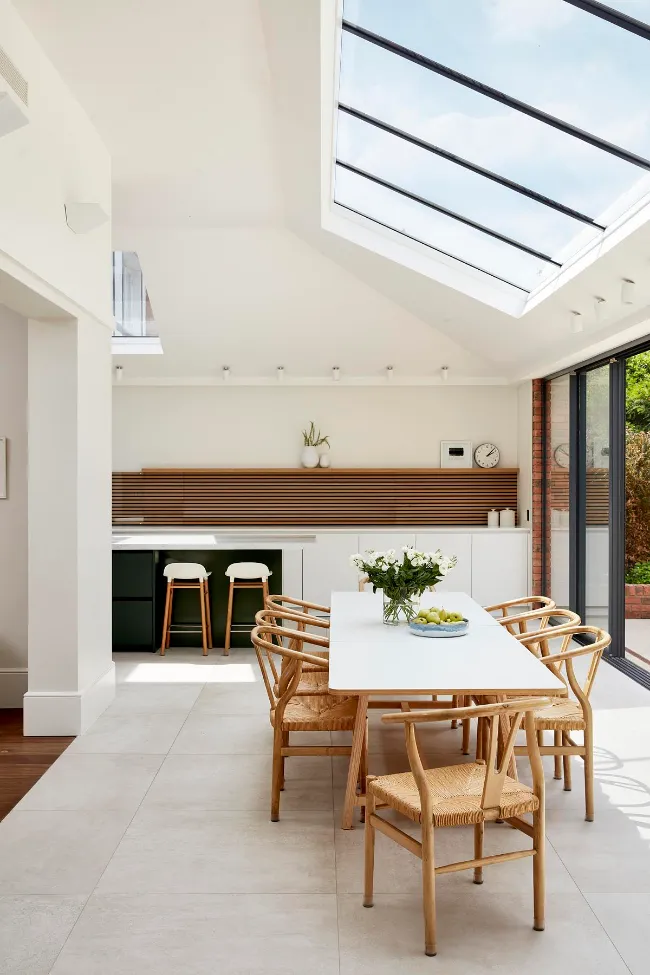 One of the project's major technical challenges is delivering an abundance of natural light, achieved through the installation of substantial skylights. Each required specialized lifting equipment to navigate their placement.
Preserving Key Features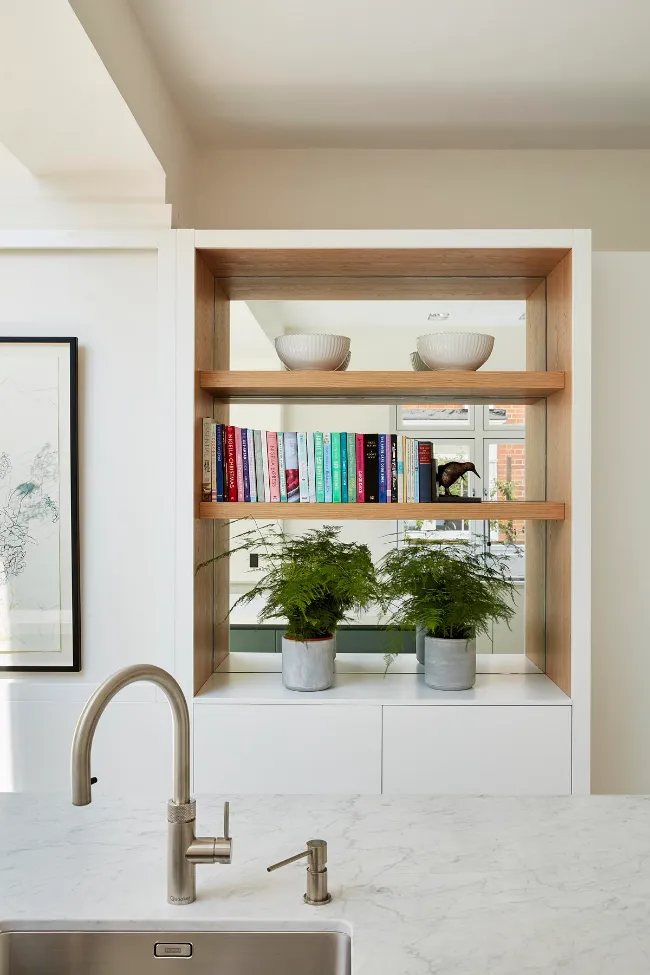 The architects faced the task of preserving essential existing features, including underfloor heating, air conditioning, and digital lighting systems. Integrating these elements into the new design required meticulous planning and execution.
Architectural Nuances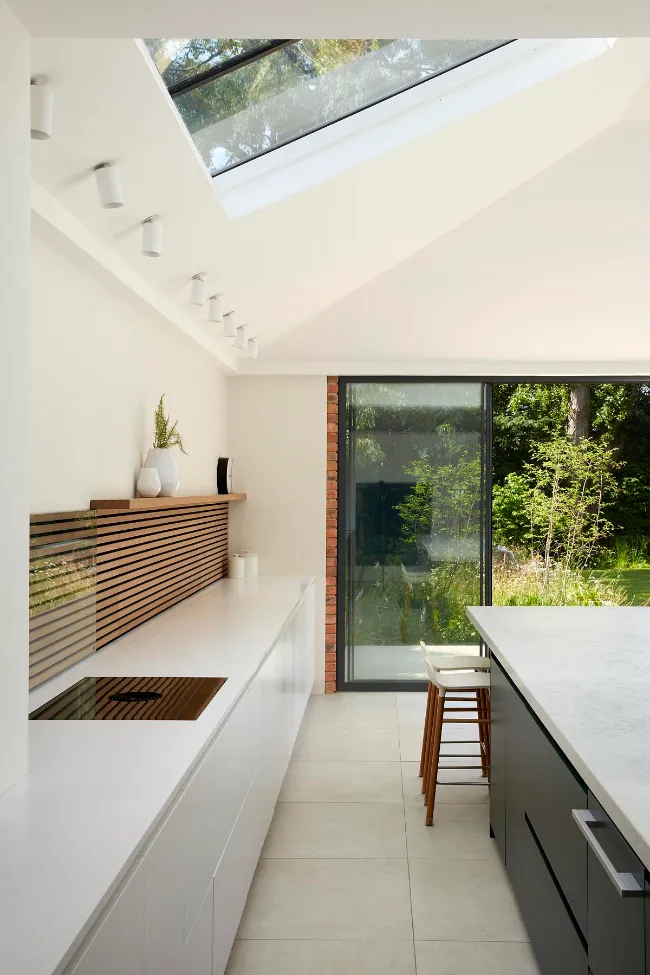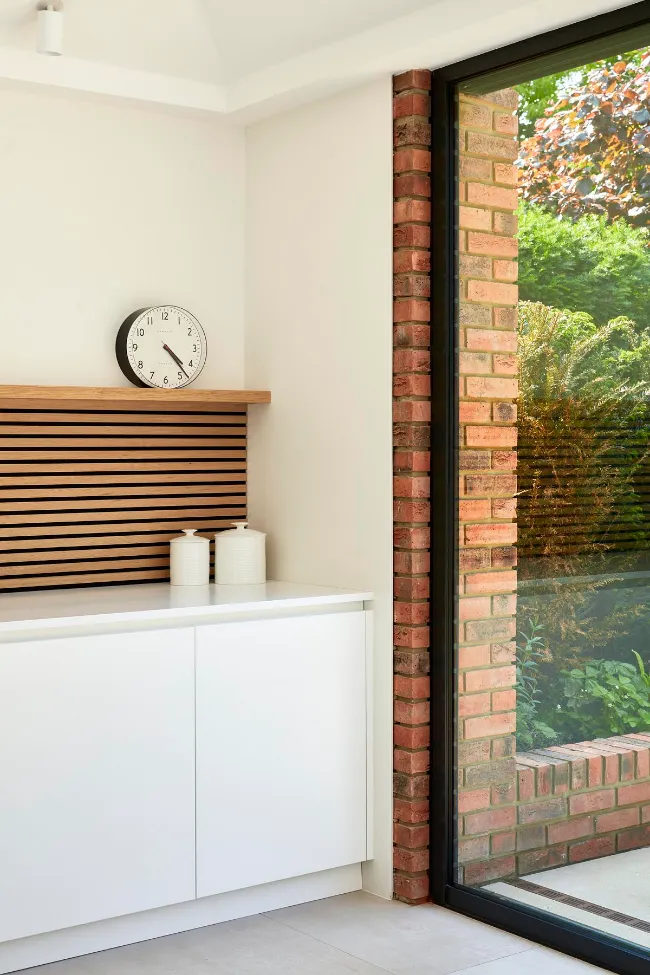 Explore architectural details such as recessed pointing on external brickwork, a design trend popularized in 60s and 70s UK architecture. The careful selection of bricks harmonizes with the original structure. Non-structural brick columns add a touch of elegance, while the sliding glass doors are thoughtfully divided for both functionality and visual rhythm.
Prioritizing Sustainability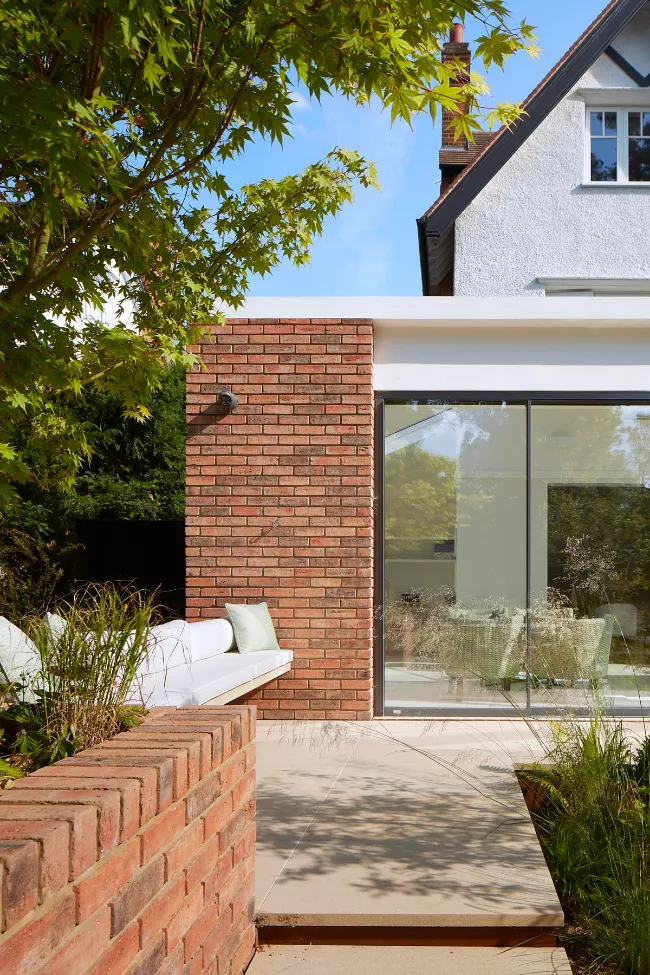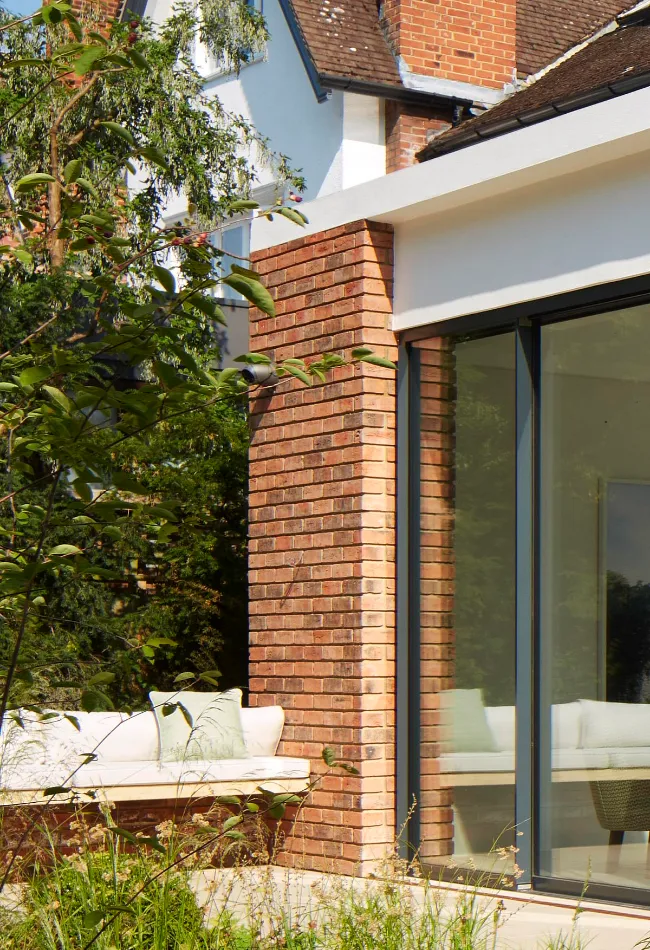 In a bid to reduce the project's carbon footprint, the team retains a significant portion of the original structure and enhances roof insulation. This sustainable approach aligns with modern environmental values.
Architects: Cox Architects
Builder: Elson Properties London Ltd
Structural Engineer: Jonathan Darnell
Kitchen design & build: Benjamin Alexander Kitchens Ltd
Exterior landscaping: Tom Massey
Glazing specialist subcontractor: Maxlight Ltd
Glazing specialist subcontractor: Stella Rooflights
Photoshoot stylist: Here There + Home
Photographer: Matt Clayton Photography