Micro-apartment in Berlin
---
This apartment in Berlin was renovated by two local architects – studio Spamroom and architect John Paul Coss. Their team managed to sensitively update a flat measuring just 21 square meters.
Like many buildings of its era, the original layout of the flat had been only two small and separate rooms. Due to the 21 sqm footprint of the plan, it was necessary to rethink the spatial capacity of the flat. So, to create  a blank canvas, all of the existing interior walls were removed.
The newly renovated flat would ideally include a comfortably proportioned living and sleeping area. Architects managed to design a small, but fully equipped kitchen, a compact bathroom complete with luxury rain-shower, large washbasin and WC and enough discreet storage to suit the needs of its owner. Also, the team added some Jugendstil design touches, referencing the original period of the flat.
The original floorboards were uncovered, restored and white – washed with substitute salvaged planks where needed, an insulated new ceiling replaced the dust- fled old one and all sanitary installations were re-fitted and modernized to give the flat a clean, comfortable future life.
A pine-clad unit was inserted into the centre of the apartment to house a compact bathroom and to separate an entrance hall from a kitchen. Taking advantage of the high ceiling, the architects added a mezzanine bedroom on top of this unit, as well as a floor-to-ceiling storage area accessible from a narrow steel staircase that links the two levels.
White steel beams span the gap between the top of the bathroom and wall to increase the footprint of the mezzanine, while a gap on the side over the kitchen allows sunlight from a window to shine into the space. The supporting beams measure just eight centimetres in depth, maximising height for the bedroom.
The team of architects managed to transform the space that felt uncomfortably disproportionate into modernly designed, well organised and comfortable apartment. They created a place that client could happily call her home.
Architects: Spamroom, John Paul Coss
Location: Berlin, Germany
Area: 21.0 sqm
Project year: 2015
Photography: Ringo Paulusch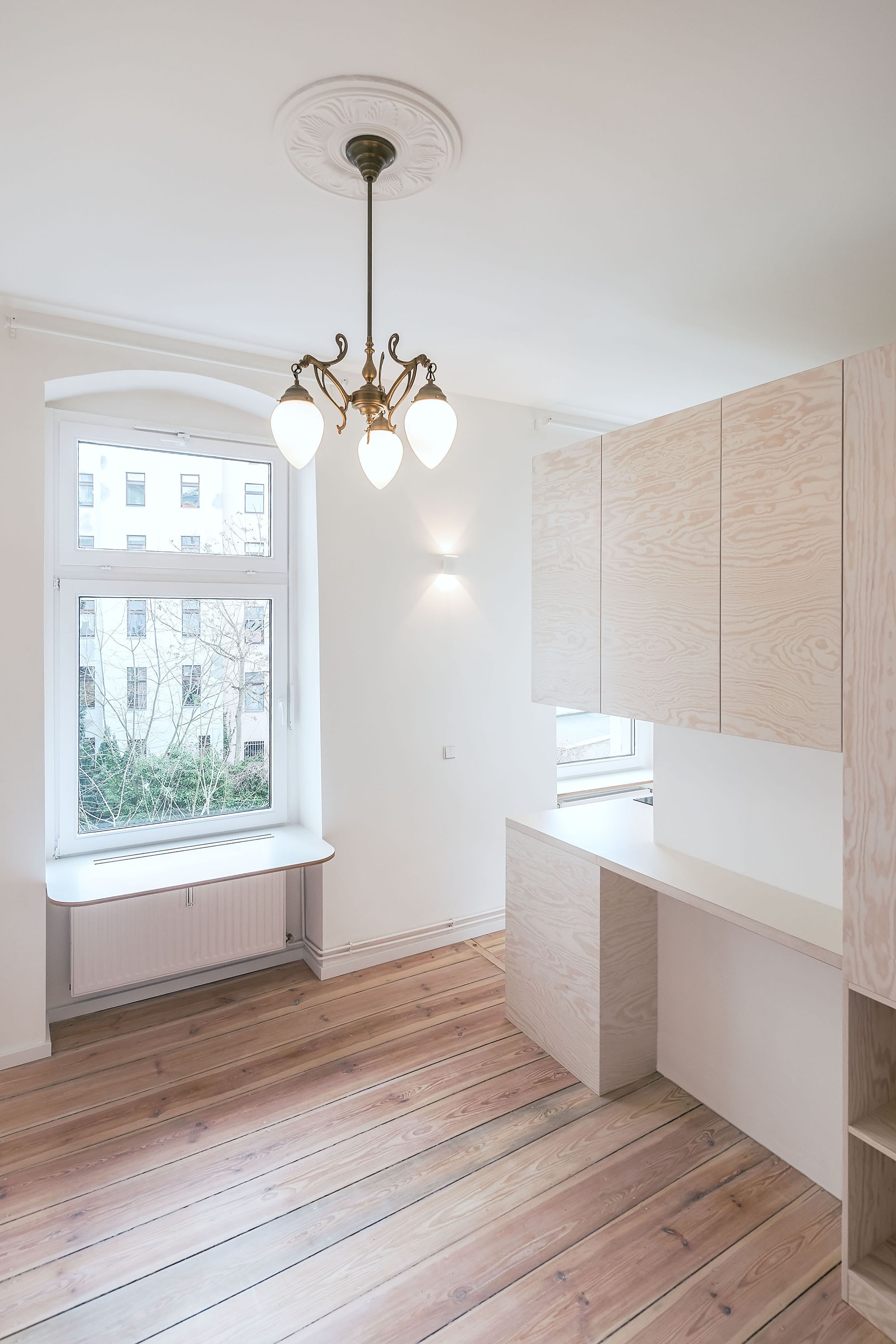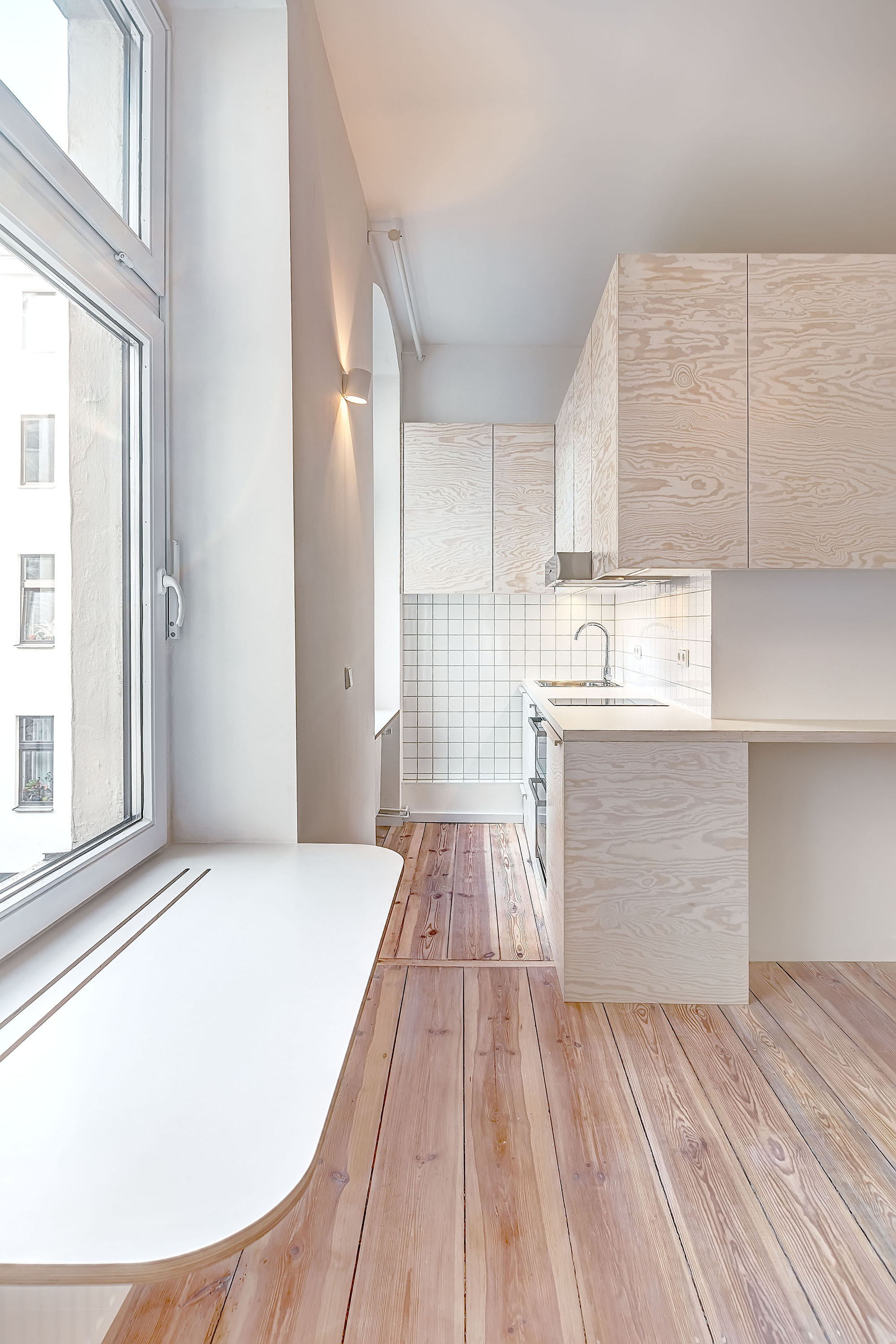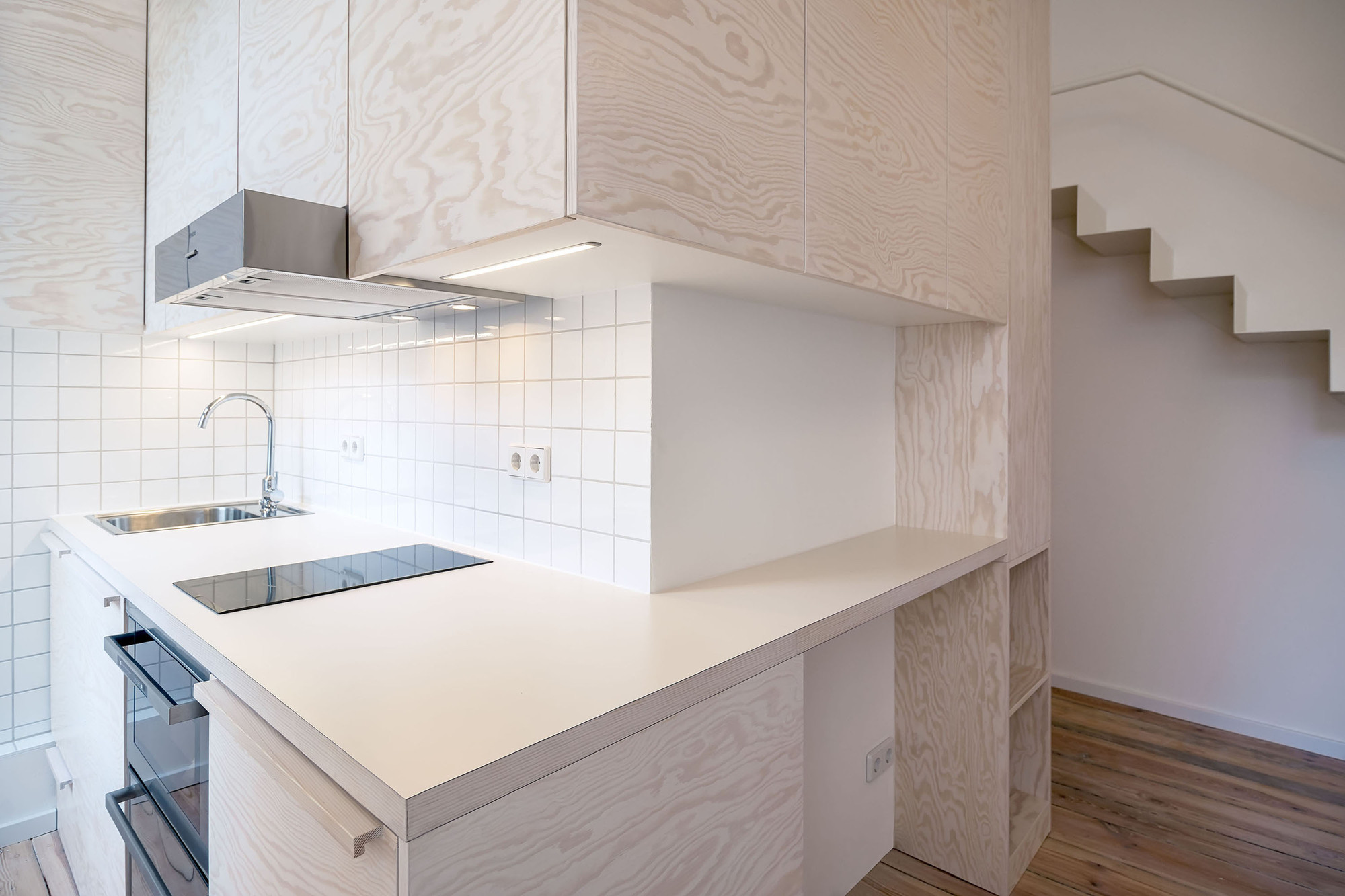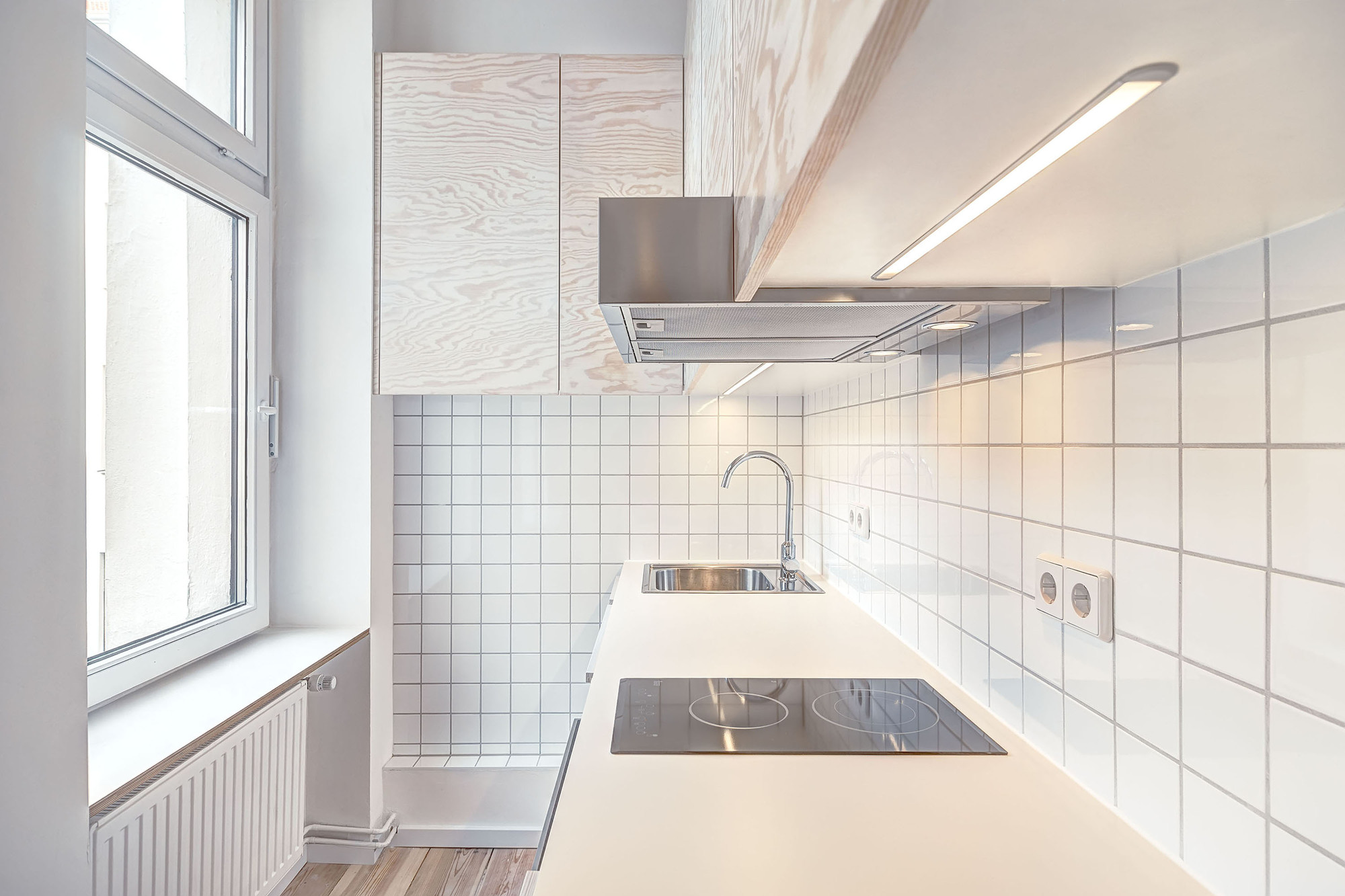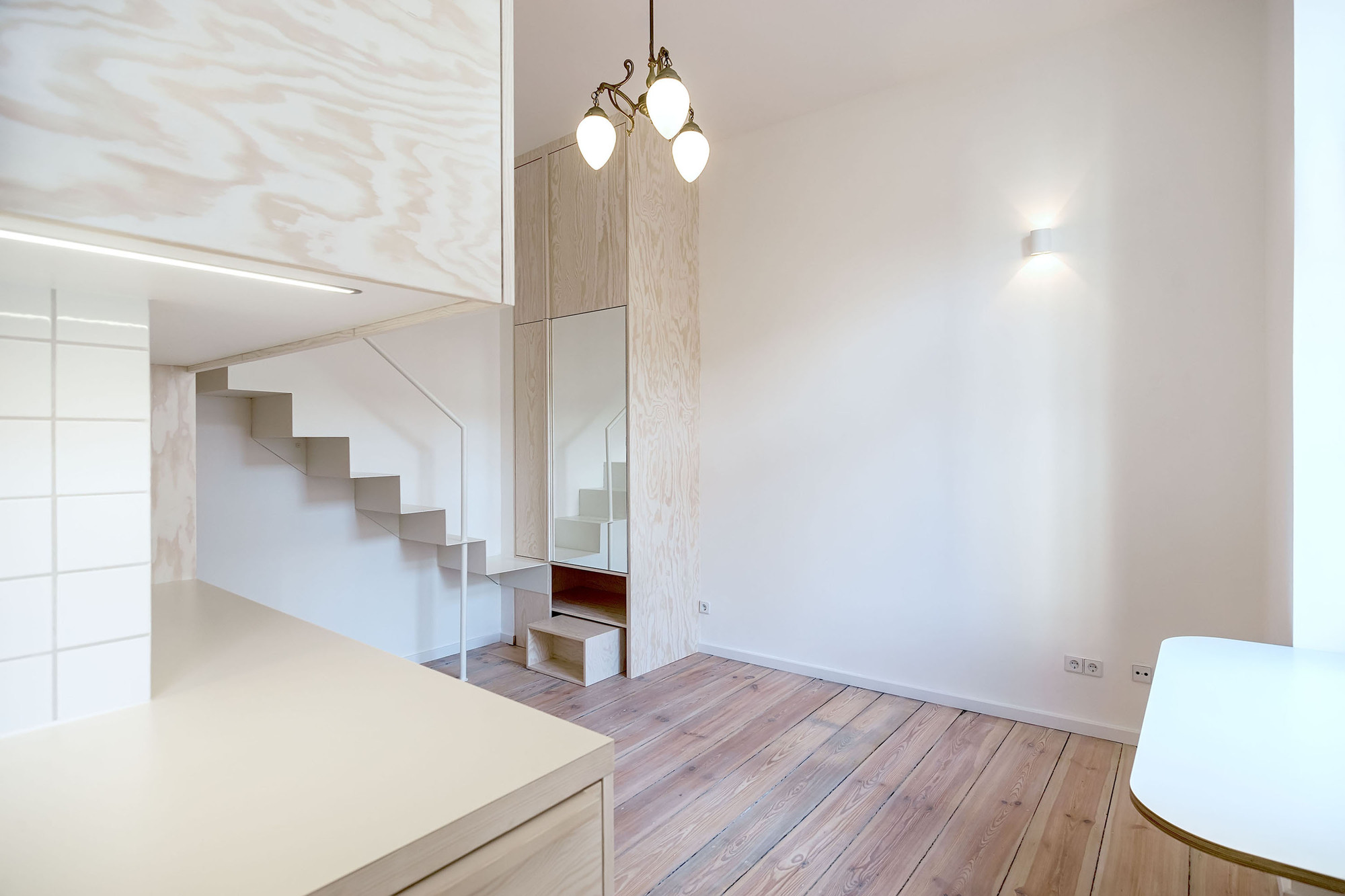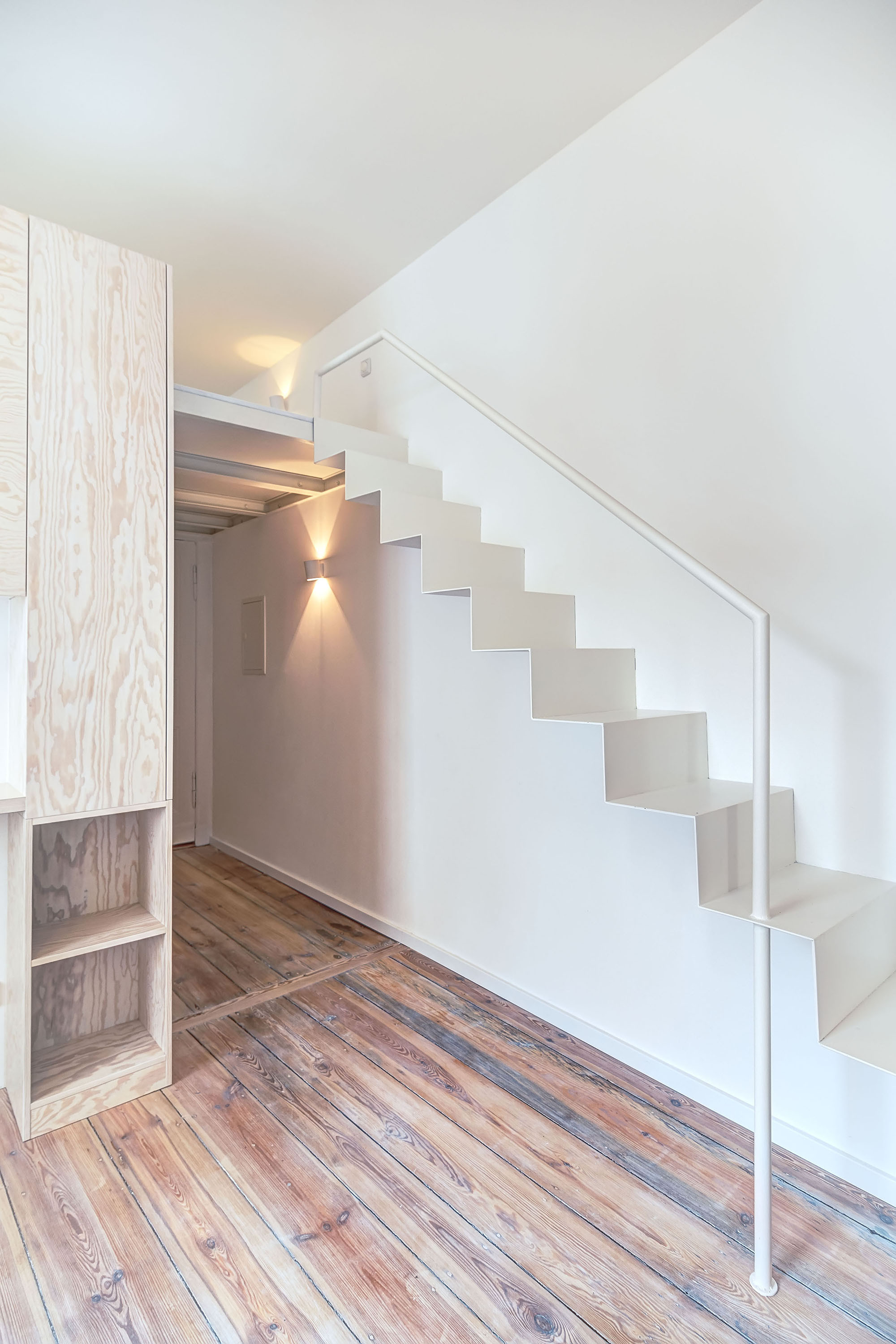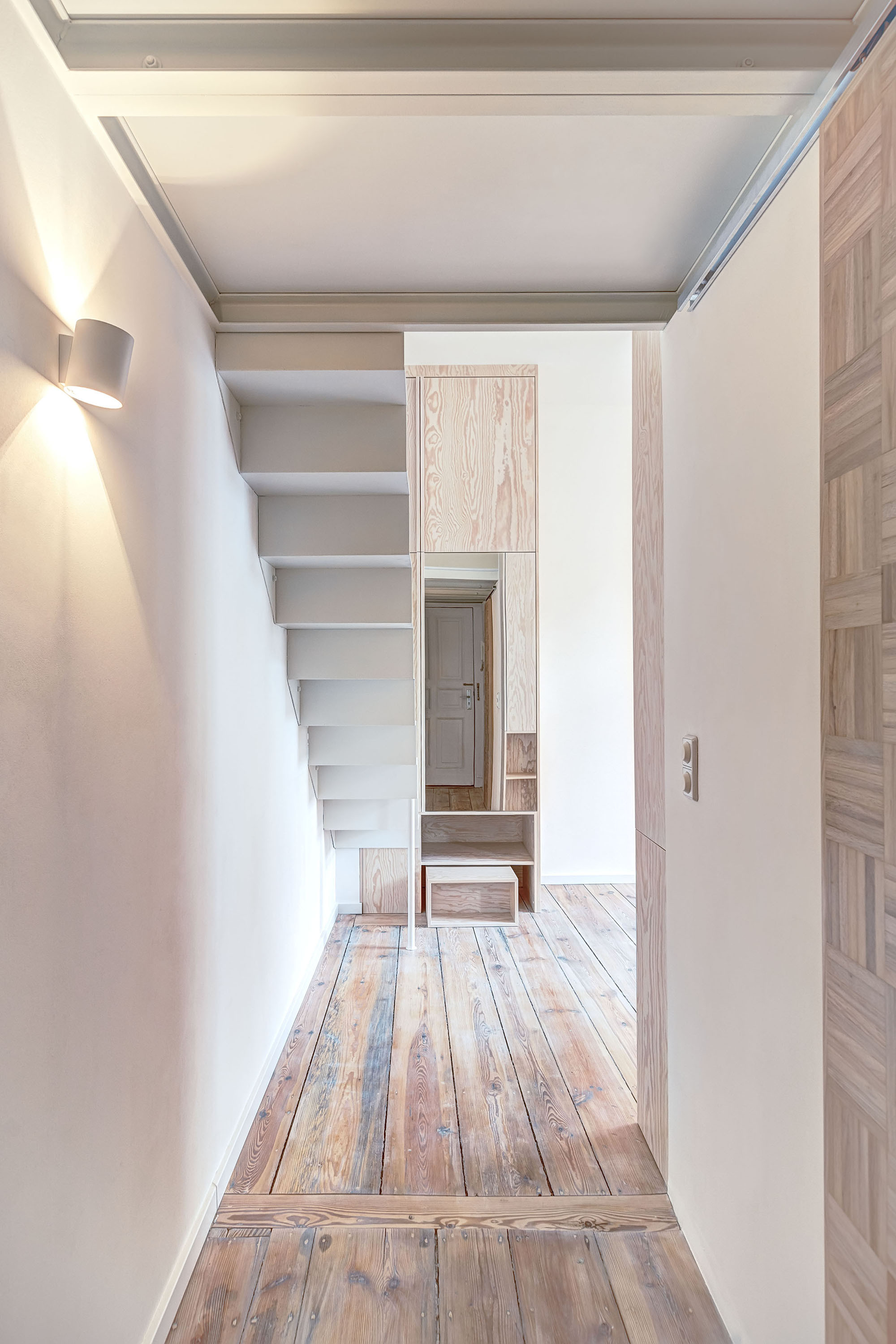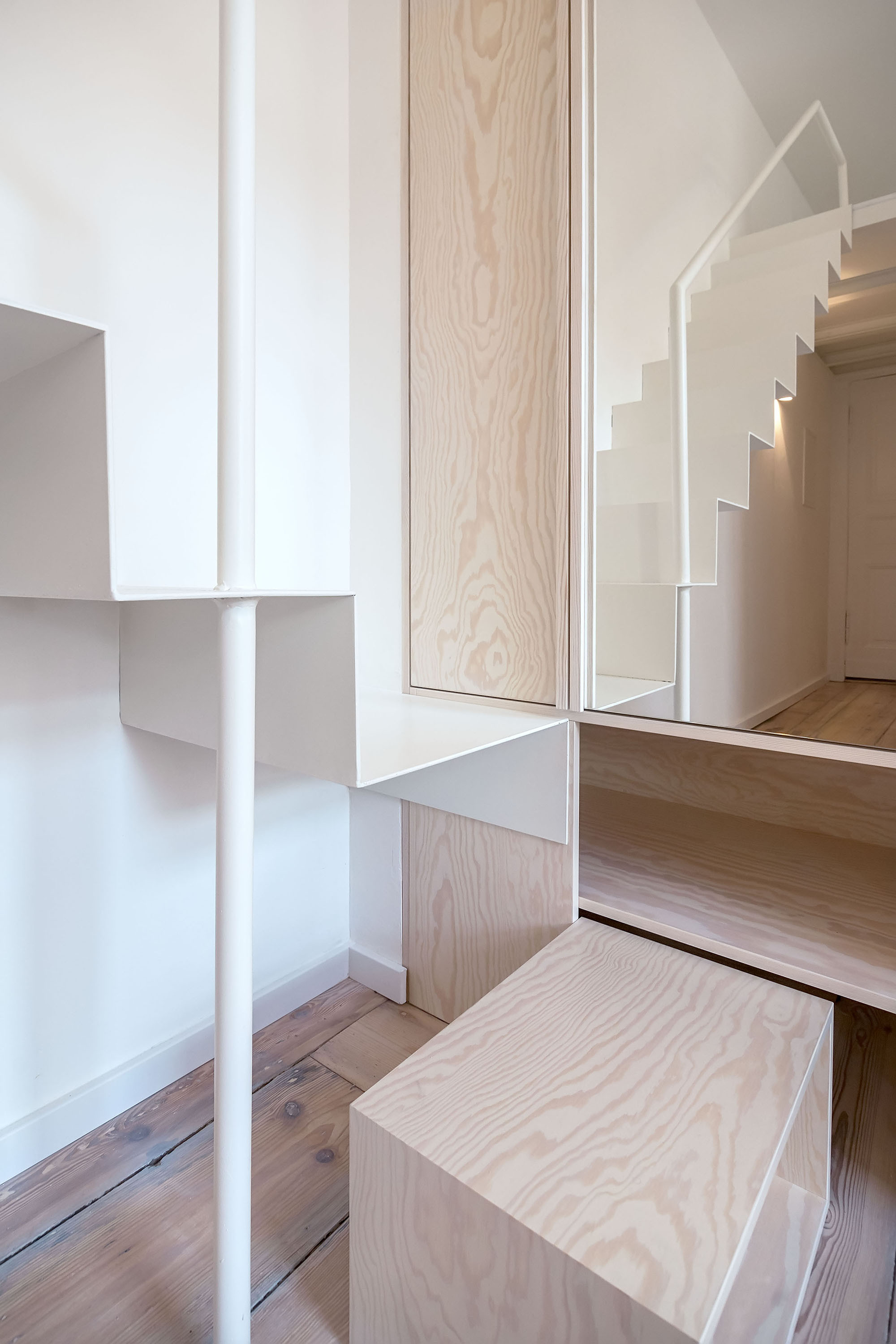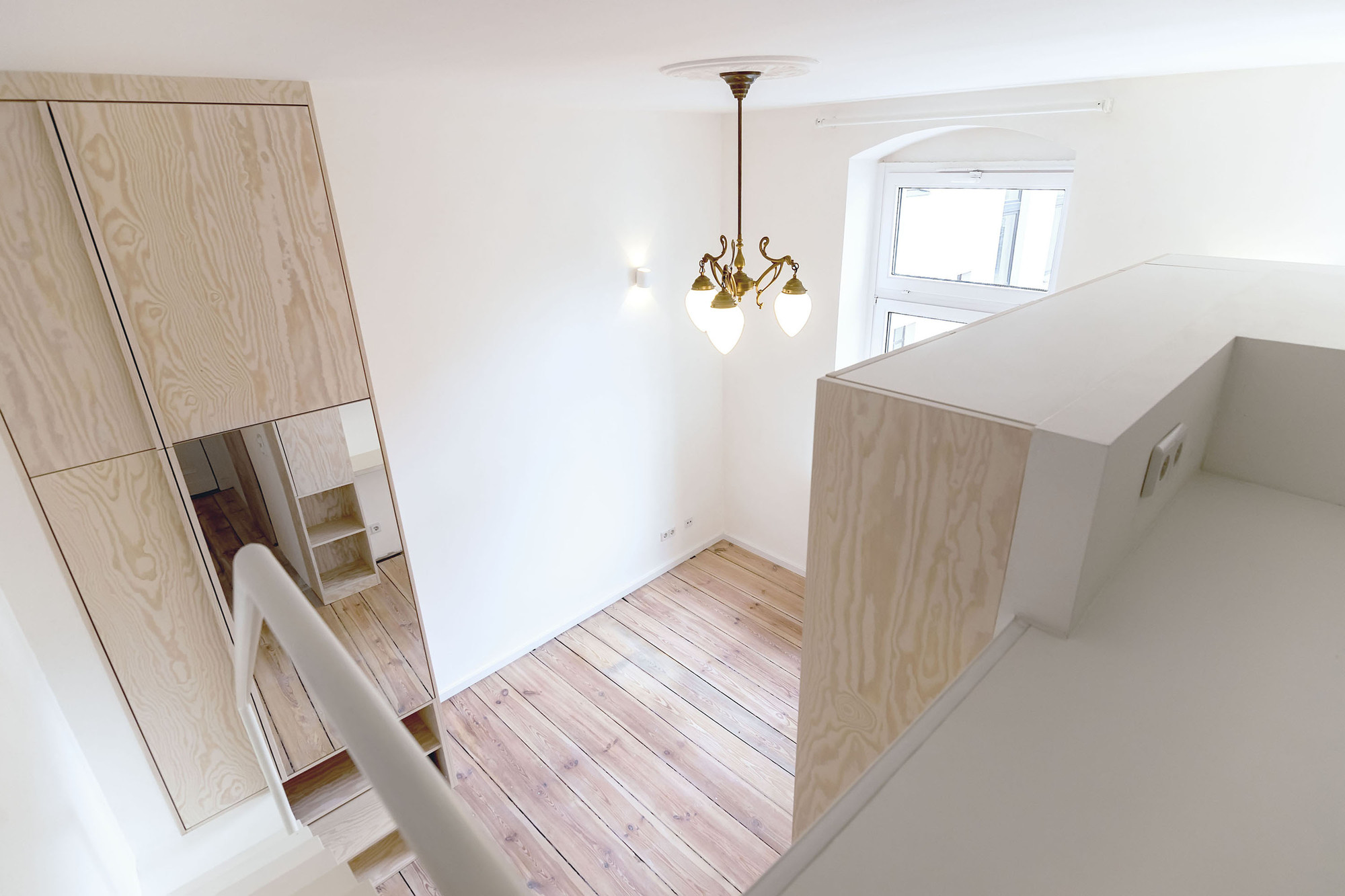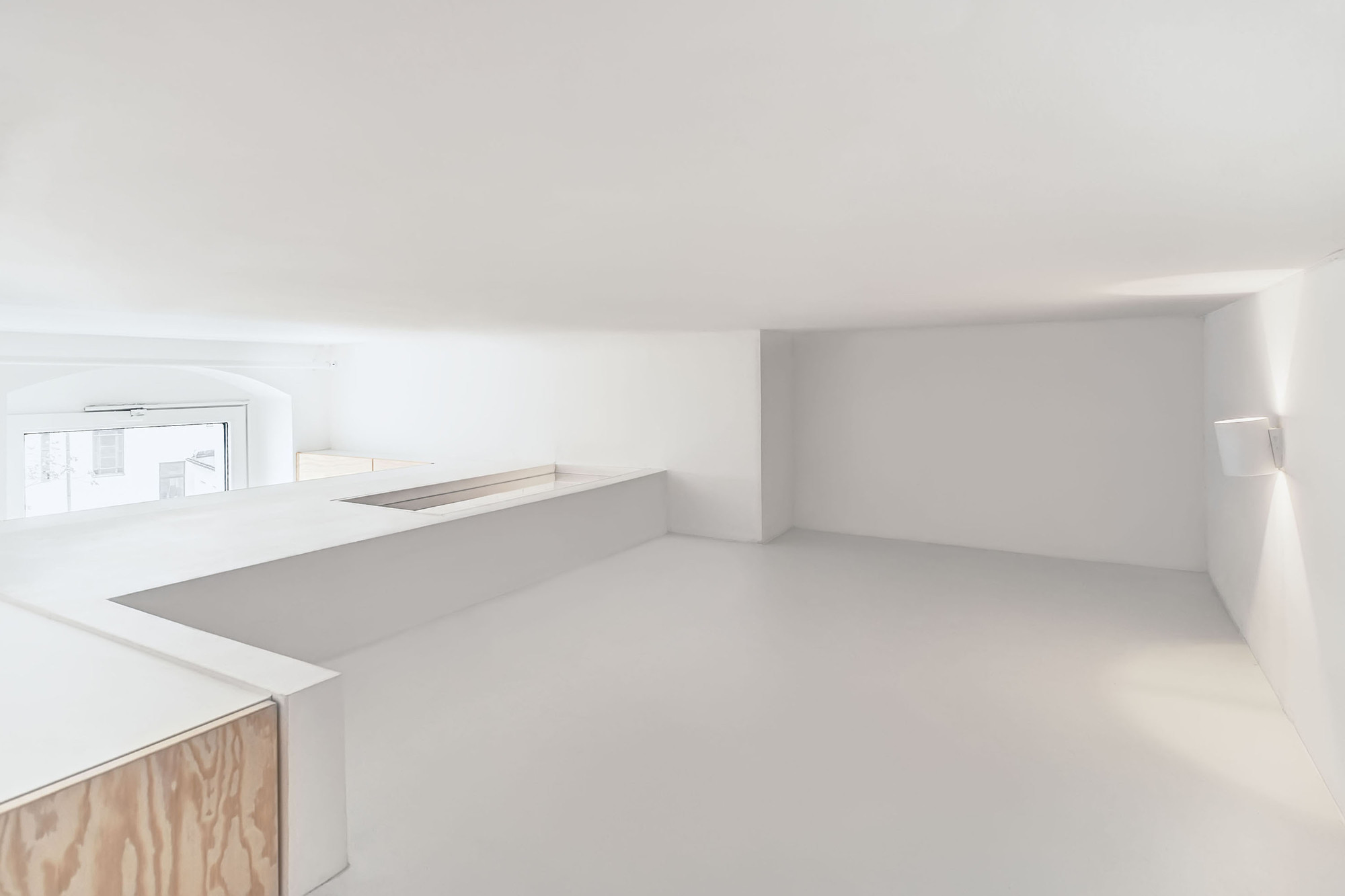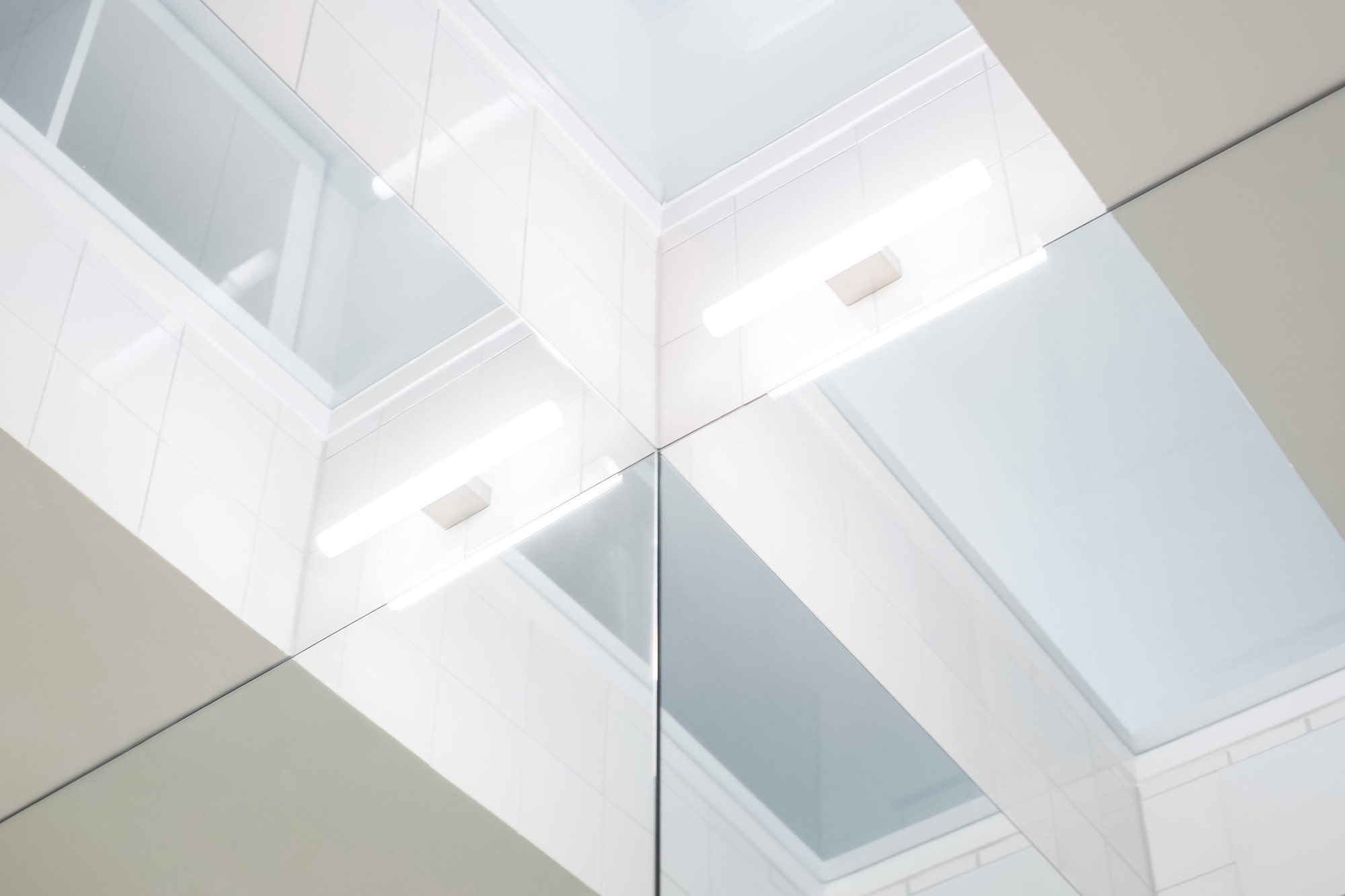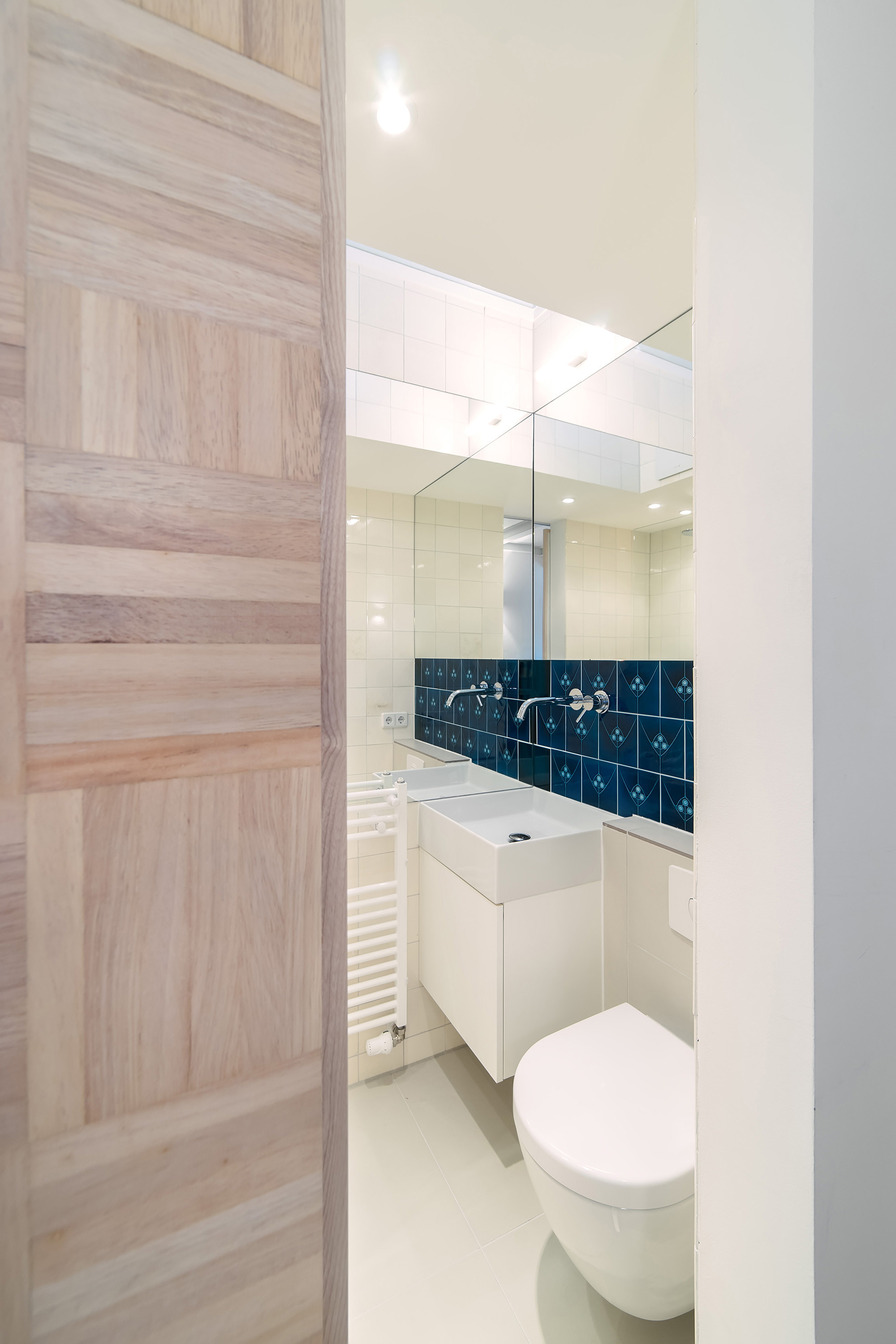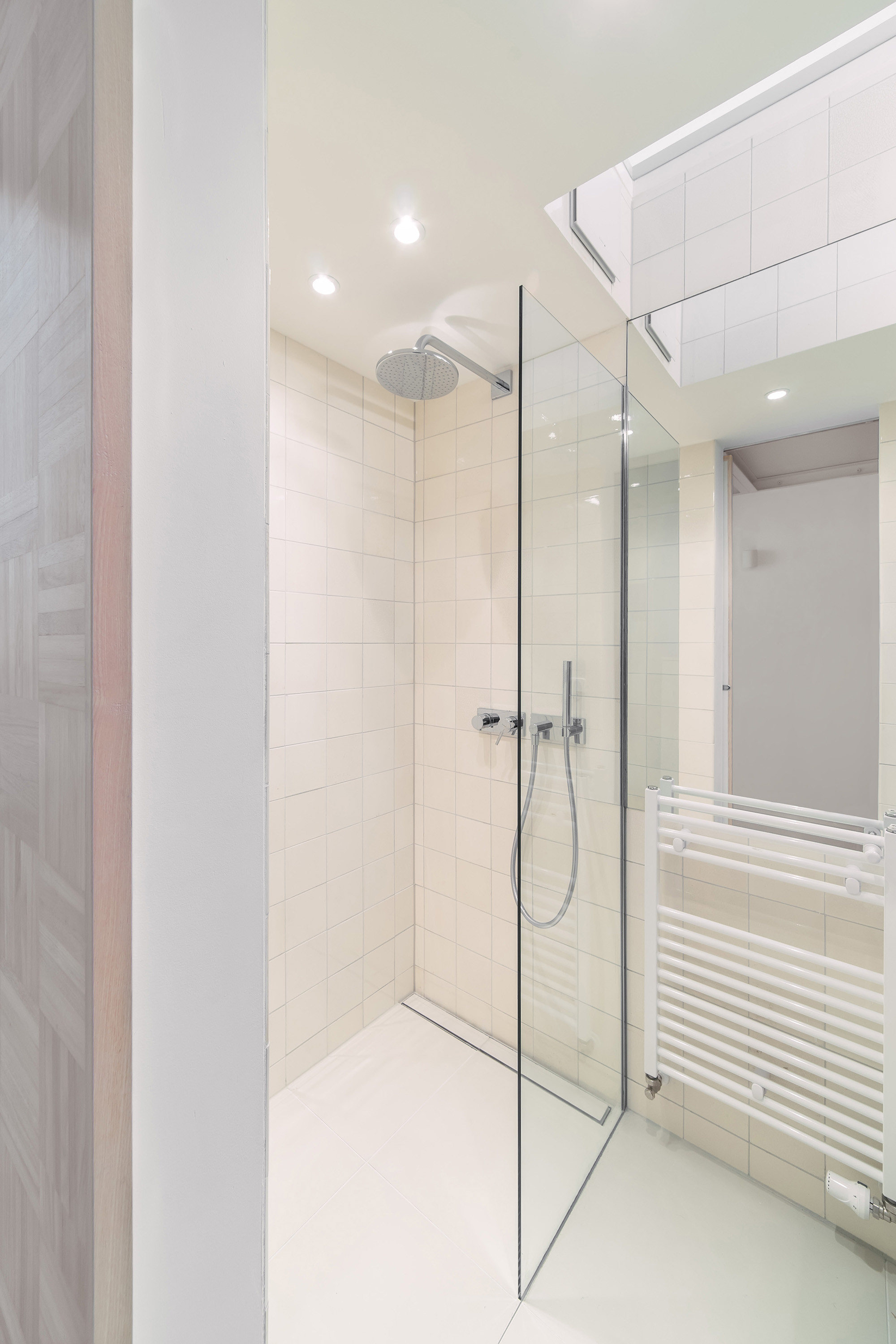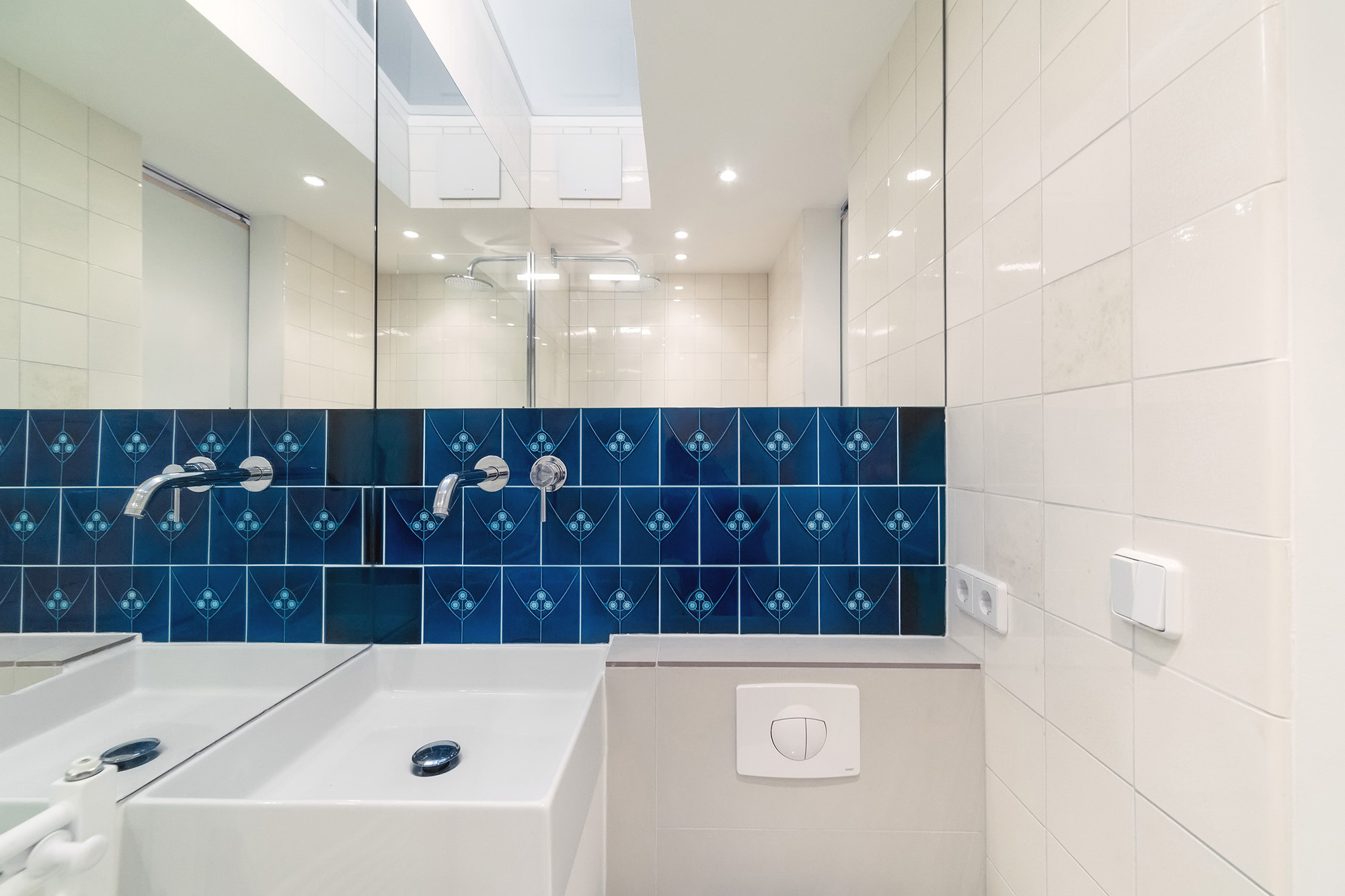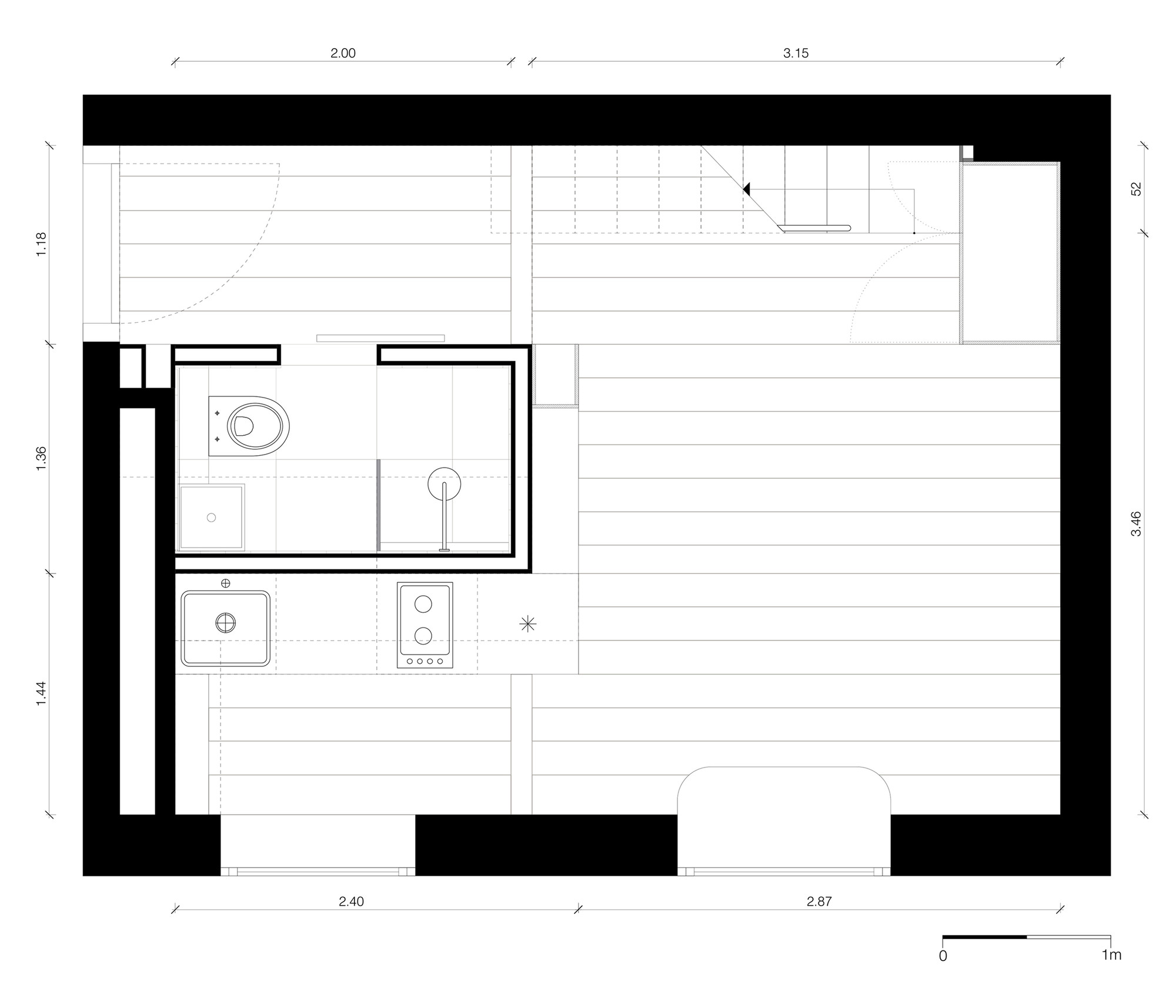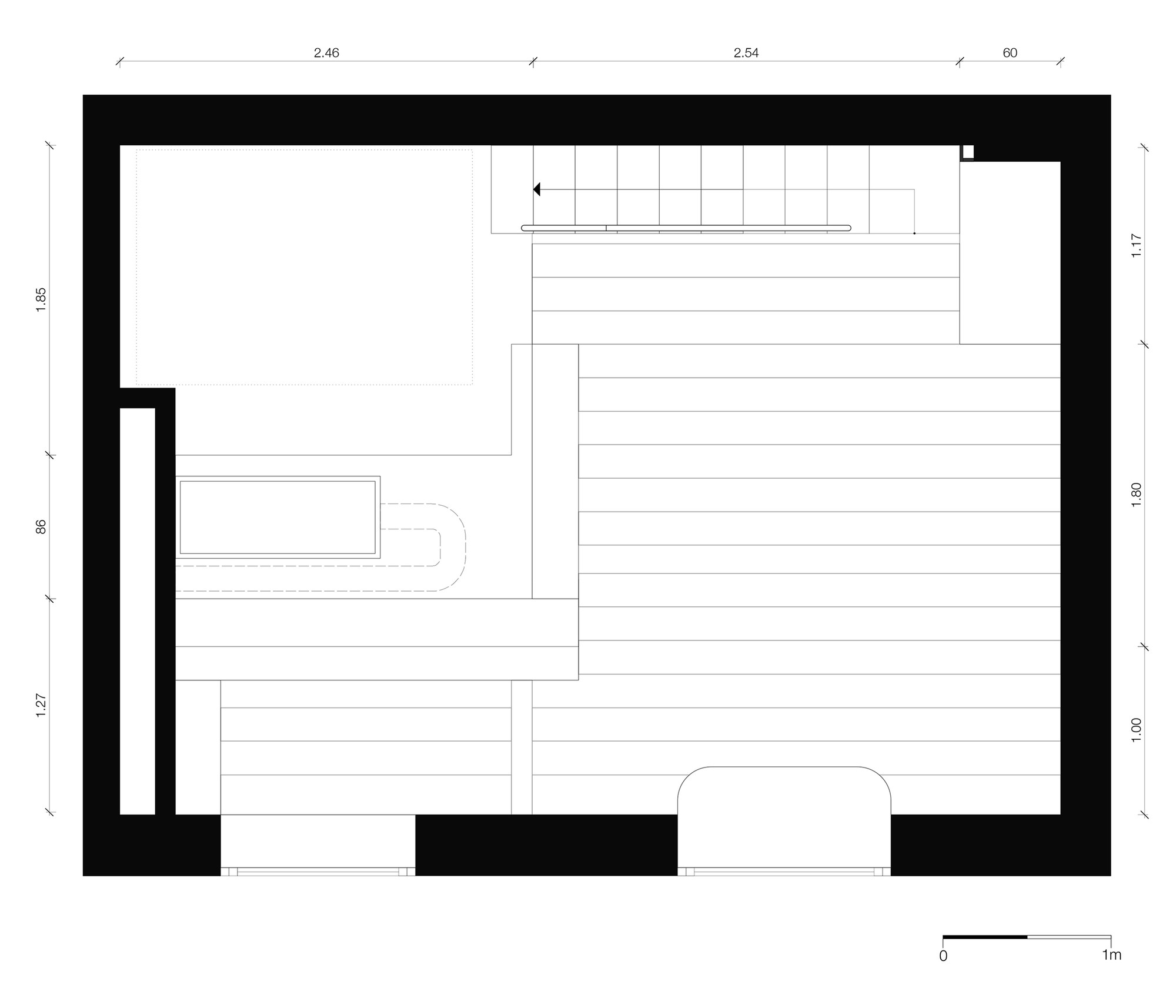 Via Archdaily