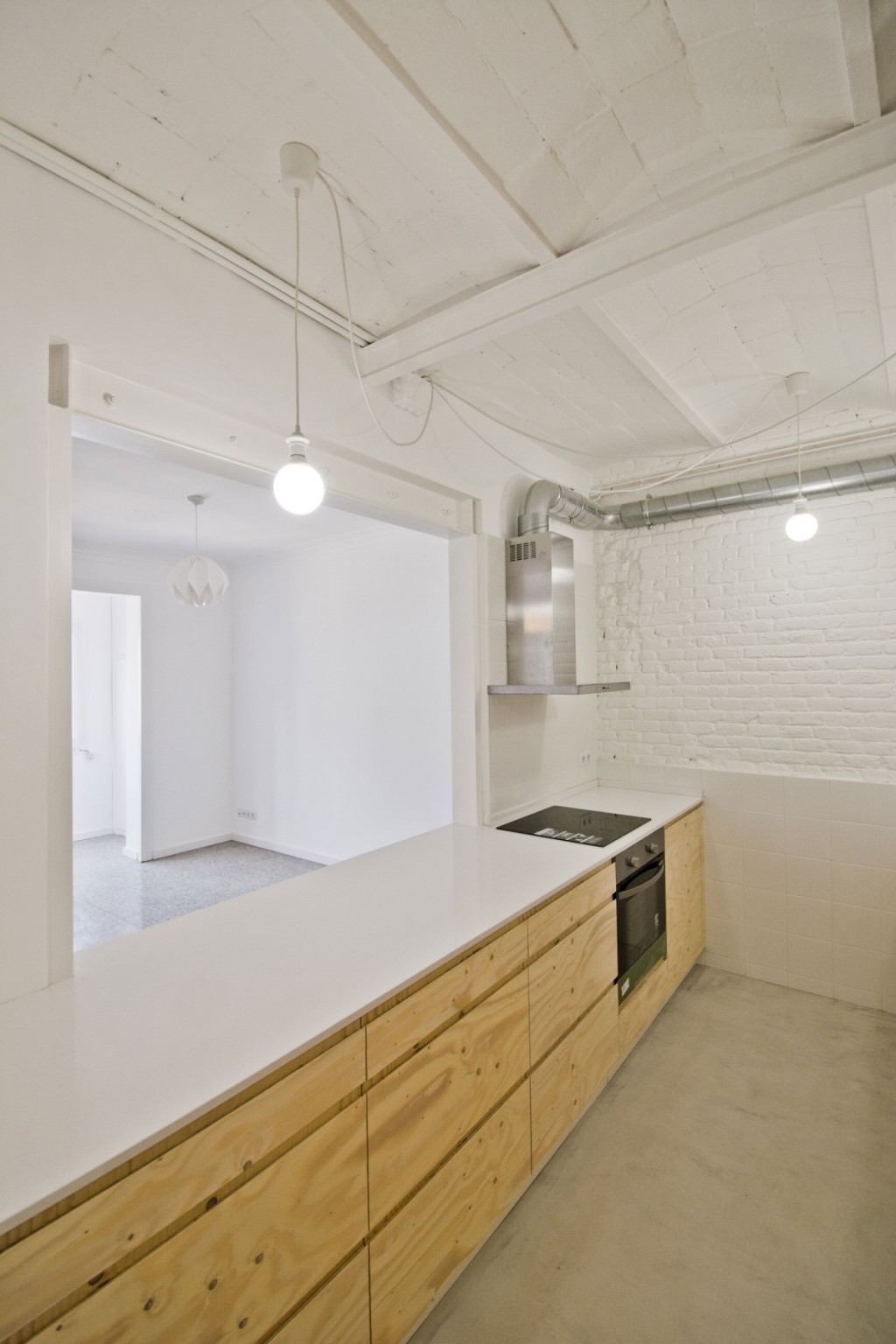 Minimal Apartment Renovation In Barcelona
---
Architectural and urban development studio Carles Enrich, have renovated this twentieth-century apartment located in Barcelona. The main requirements of the client were to improve the aspects of natural light and to renovate the old facilities of the apartment. However, architects decided to renovate the entire apartment even with a very low budget.

The project was focused on the central area, where a complete renovation is proposed to obtain a space.  The partition walls and the suspended ceiling were removed in the central area and the original Catalan vault and the brick walls were opened. Architects have also preserved the old concrete pavement, doors, and windows. A furniture element made of fir plywood was placed to connect the kitchen and bathroom.
To bring more of the daylight, a new opening that connects the main room with the kitchen was made, improving the lighting of the central space.
Photos via carlesenrich.com