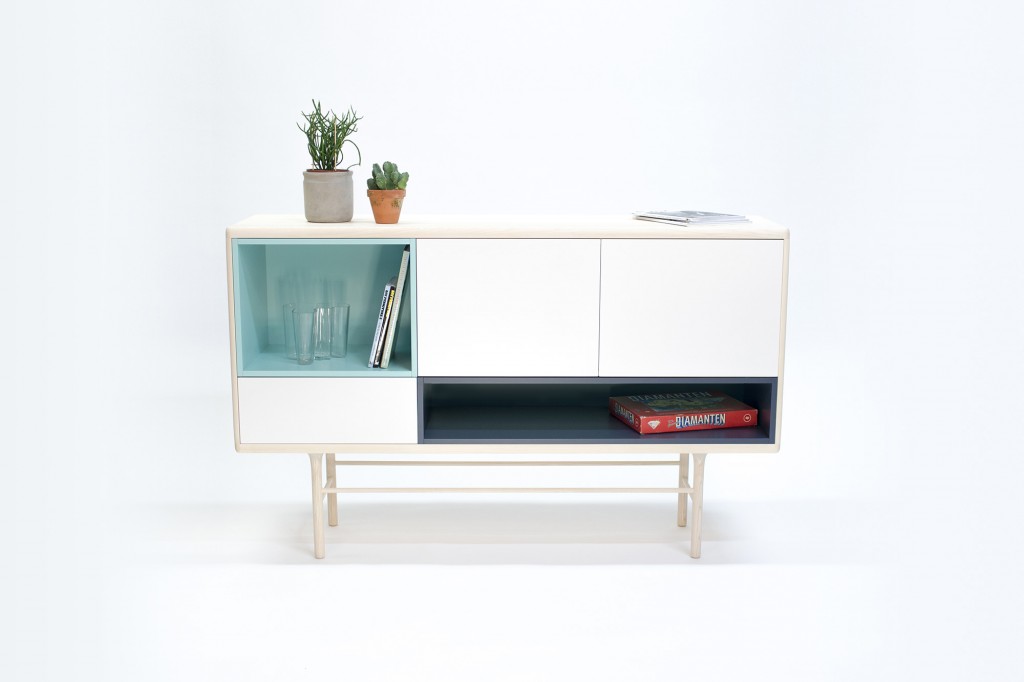 Minimal Scandinavian Furniture By Designer Carlos Jiménez
---
'Kaaja' is a furniture collection designed by
Carlos Jiménez
for the new Swedish brand called '
By.Enströms
'. The collection is mainly inspired by the classic Scandinavian furniture design and is also influenced by the Mediterranean and Japanese styles. Kaaja is the first furniture collection from the new brand 'By.Enströms' which is based in Tibro, Sweden. This collection that consists of several cabinets/sideboards and one coffee table, represents the brand values of passion for wood and traditions. It is an interpretation of the classic Scandinavian cabinets that were made in the same factory around 50 years ago. The furniture pieces from Kaaja Collection combine the classic design with the new forms and shapes inspired by
Mediterranean
and Japanese cultures. The collection consists of a modular system that can be adjusted by choosing the size of the cabinet, legs, and inside modules. The colors and the finishes for the wood can also be chosen from many variations. Made in ash and lacquered MDF, Kaaja is a timeless collection that can fit in different environments.
Carlos Jiménez is a young Spanish designer. He began his studies in Málaga and after three years, in 2011 he moved to
Sweden
. Carlos represents his style as a mix between Mediterranean influences and
Scandinavian design
and he always tries to combine traditional and new materials into new shapes and products.