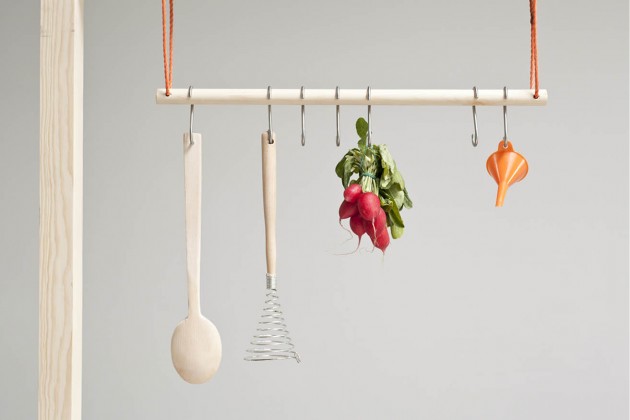 Mobile hospitality by Chmara Rosinke
---
Project Mobile hospitality draws attention to a very important aspect – the responsibility and personal initiative to the public space. City, this is the area that does not belong to anyone, but at the same time belongs to everyone. Nowadays, it is not actively used by citizens, which is reflected in our daily activities. Responsibility for their urban environment is often limited to the personal residence of the area.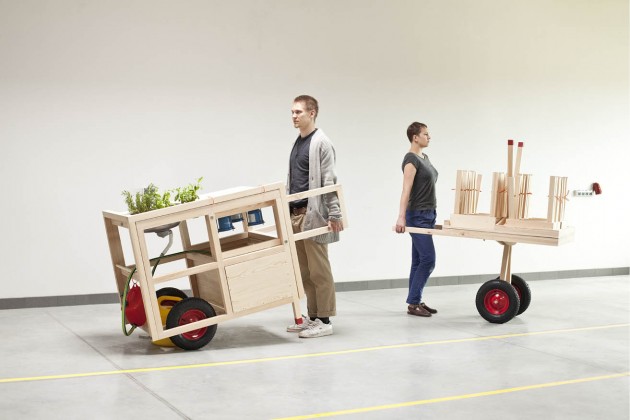 The object has been designed so that it can be adapted to different situations producing food. Functionality and minimalist style, which reveals the design of the object, can be easily transported in various cities. Kitchen equipment includes a sink, a gas stove, a separate sideboard and chairs.
Building structure is made of a pine tree. This gives the object modernity and aesthetics. Cozy, warm wood tones playfully playing with herbs colors. Subtle usage of the steel design provides a sense of cleanliness. Playfulness was added with the kitchen tool holders.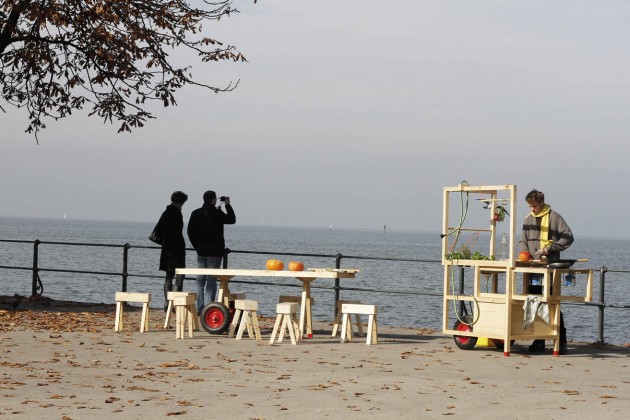 The project idea is to share culinary concept and unite people on the basis of it. Thanks to the sense of community, the concept of the mobile kitchen idea was created into a functional and modern object. The minimalist design and use of materials gives the object to be transferee from one place to another. It gives a playful use of plants, and metal creates the impression of cleanliness. Multi-function table / culinary cuisine represents a modern approach to the image of the kitchen and its presentation.