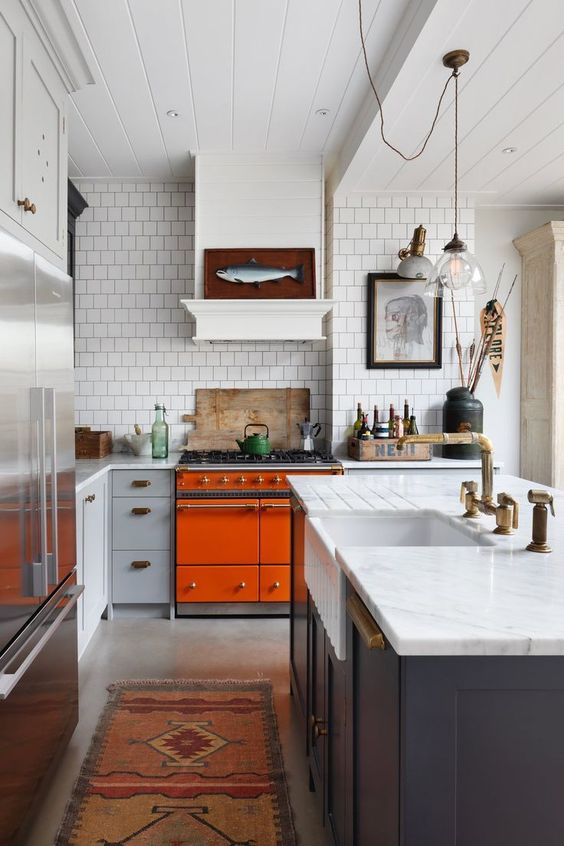 Our Favorite Kitchen Trends of 2019
---
The kitchen is one of the most important parts of your home. We all spend a lot more time in our kitchens than we think – after all, that's where the family tends to congregate after a long hard day. You spend a long time in there completing household chores, preparing food, eating, etc. In short, you need your kitchen to be a welcoming and stylish place to spend time.
If your kitchen has seen better days, 2019 could be the year for an upgrade. If you're thinking of giving your kitchen a makeover this year, these latest kitchen trends are definitely ones to consider.
Quartz Countertops
To be fair, quartz countertops aren't a new trend, but it's certainly one that isn't going anywhere in 2019. We all love quartz with its style and glamor, and even better, it's almost indestructible – just what you need in your kitchen! There are so many different quartz finishes out there that you're sure to find one that suits your style.
Earthy Tones
2019 looks set to be the year of earthy-toned kitchens. Whereas in the past, white was the standard, these days that look has become a little outdated. Not only is a white kitchen difficult to keep clean, and it's also a little too clinical. This year, terracotta, earthy beiges, and green tones are all the rage, adding warmth to any kitchen space.
Matte Cabinets
Although gloss-finish cabinets were fashionable until quite recently, 2019 looks like it's going to be a year of matte kitchen cabinetry. Matte cabinets are stylish and easier to keep clean than a gloss finish which can make fingerprints show up. Even better, matte cabinets are pretty timeless, and so you won't need to change your kitchen any time soon. If you can't afford to have your entire kitchen renovated, why not just replace the doors of your existing cabinets? It'll save you a lot of money and still get the same attractive new look?
Hands-Free Faucets
How often have you struggled to turn on your faucet with your hands full of pots and pans? A hands-free faucet is an answer for 2019. These useful and convenient faucets have been around for a while but they've steadily been increasing in popularity, and 2019 is the year when they're really going to take off around the nation as a major trend! It's pretty quick and easy to change your faucet, and you're really going to appreciate the convenience of never having to struggle to turn on the water again! Click here for more details about how to choose the best hands-free faucets for you.
Spanish-Style Tiles
Replacing your tiles may not be your top priority, but if you're thinking of upgrading your backsplash or replacing your flooring, 2019 is the year of Spanish-style tiling. Terracotta and boldly patterned tiles look exotic and will add a modern yet rustic flair in any kitchen, for a room that is visually appealing and contemporary.
Bright Stoves
Has your stove broken down and do you need to replace it? If so, make 2019 the year you choose something a little bit different. Brightly colored stoves are rapidly becoming more common instead of the more traditional colors or stainless steel options. A brightly colored stove will breathe new life into your kitchen and will make a new and exciting focal point in your room.
Smart Kitchen Details
It comes as no surprise that more kitchens are integrated with smart appliances to take advantage of the latest developments in technology. 2019 could be the year that you adopt smart technology such as the smart oven or smart lightbulbs into your kitchen environment. Pairing with your Google Home or Amazon Alexa device, your kitchen will become the fully integrated hub of your home!
2019 is going to be an exciting year in kitchen design, but with these fashionable new trends, your kitchen can be taken to a whole new level of style in the year to come. Whether you need an entire makeover in the heart of your home or whether you only need to change a few subtle details, our ideas and suggestions will help to make it easier to choose the right improvements for you.