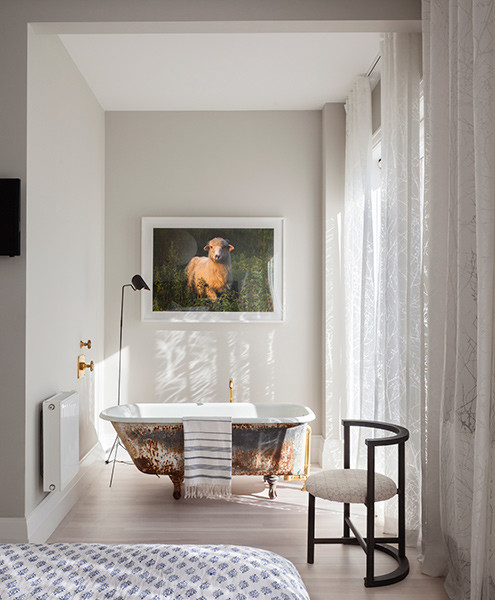 Park Slope Lighthouse by CWB Architects
---
Our Thursday brings not only rainy weather, bits of excitement about the weekend plans and upcoming holiday chaos, but some inspiration of a wonderful home created by CWB Architects. The project is called Park Slope Lighthouse, which entailed the complete renovation of a 4-story Romanesque Revival row house. The building, at some point in its past, had been converted from a single-family to a multi-family residence and the new owner wanted to restore the home back to the original configuration. The interior is a total mix of everything – black rooms and white rooms, modern and old, classic and Scandinavian. The home seems to have a lot of character and even though the details come from loads of different styles, the overall aesthetic has a charm anyways. My personal favourite here is the incorporated vintage cupboard with a a storage furniture designed around it. Just scroll down below and choose your own personal favourite detail of this home. Cheers!
LOCATION   |   Park Slope, Brooklyn
SIZE   |   4200 sf
YEAR COMPLETE   |   2014
SCOPE   |   Full gut renovation, reconstruction of a 4-story row house + extension.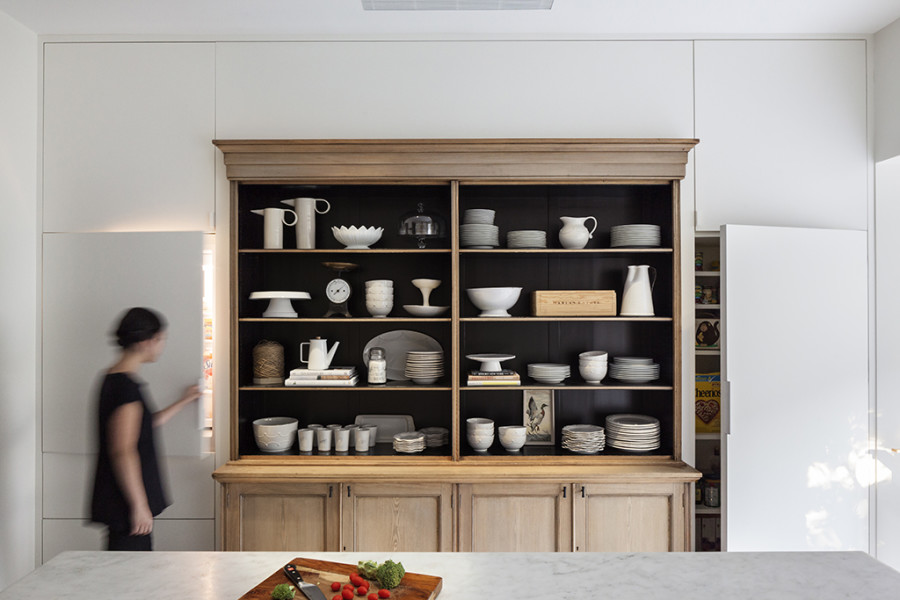 Via CWB Architects