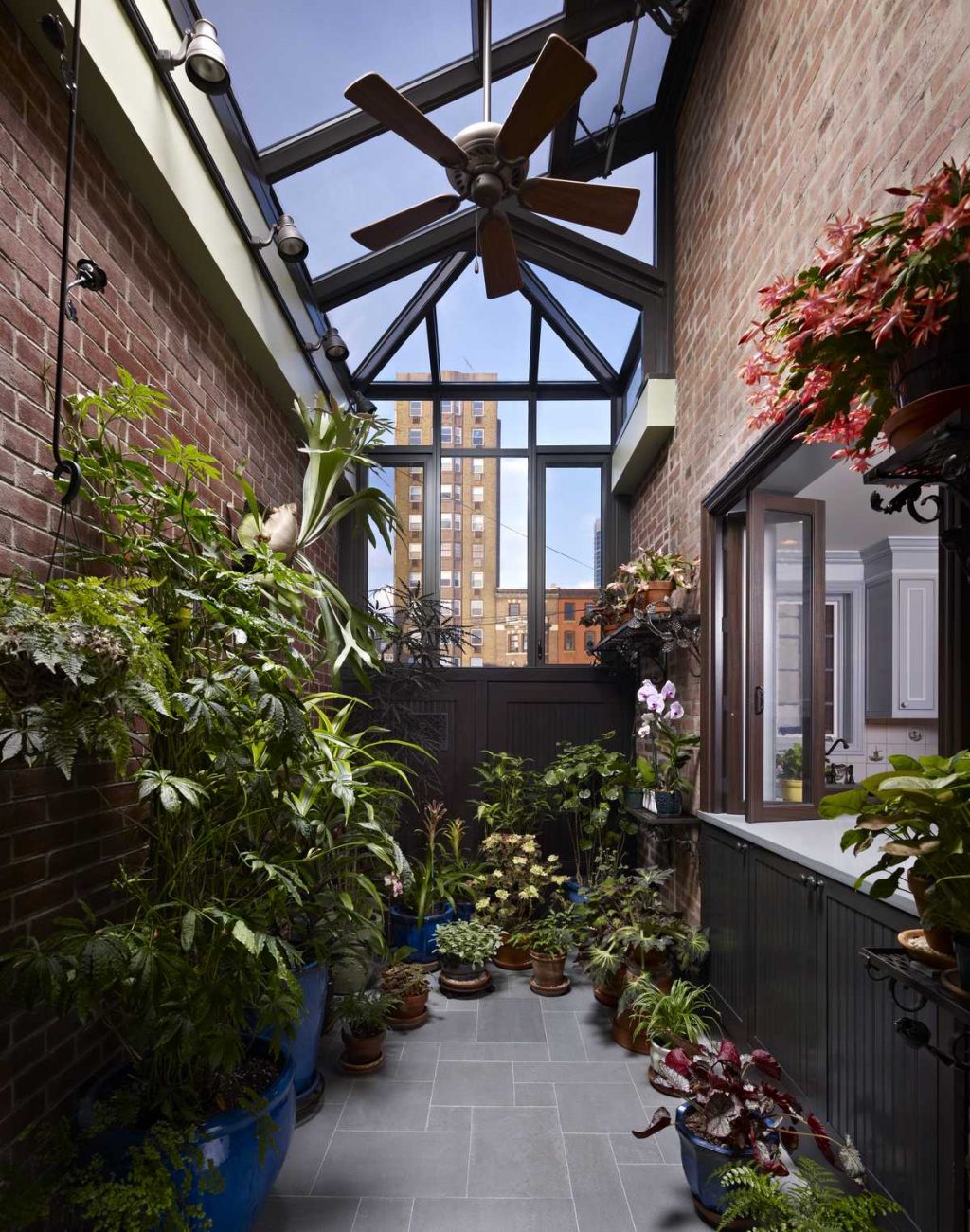 Parking Space was turned into a Tropical Garden
---
The English Village is a cluster of charming houses built in Center City Philadelphia in 1929 to evoke the imagery of an English country town. A landscaped, stoned-paved common garden provides a beautiful setting for the house fronts. The abundance of shared beauty contrasts with the backs of the houses, which abut a side street with tight parking spaces.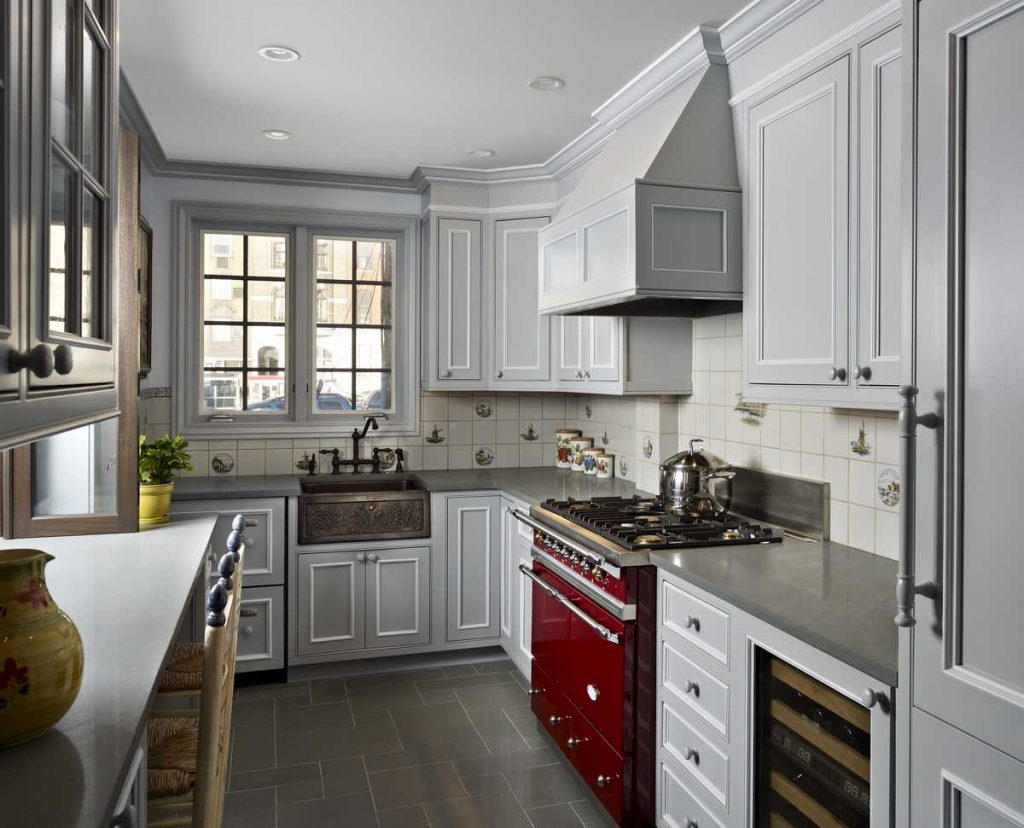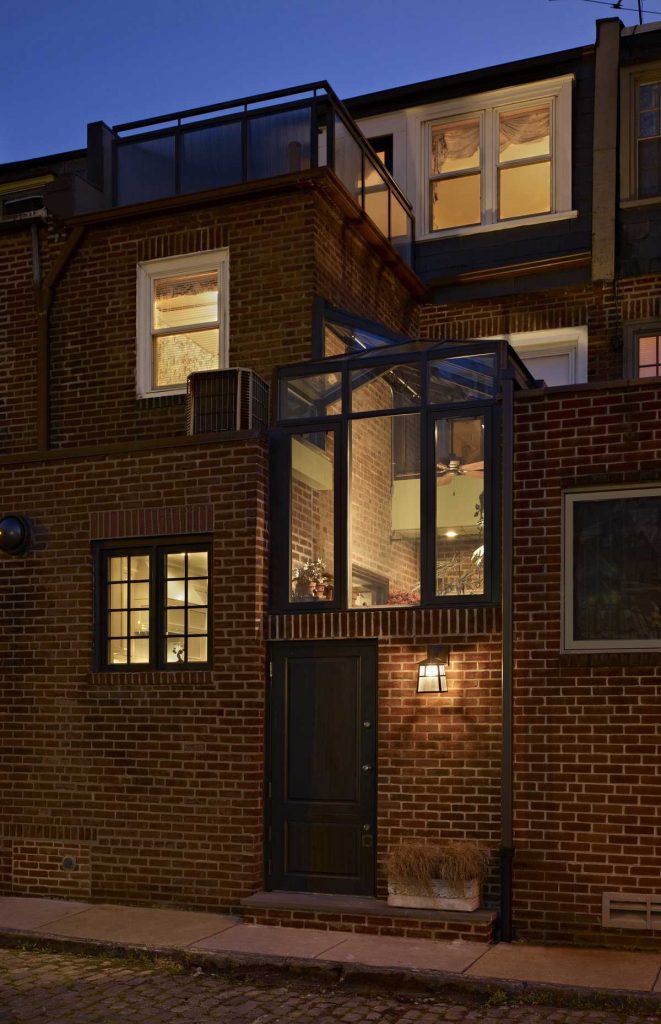 Driven by their desire for a garden, the homeowners decided to give up their parking space and use the area to construct a greenhouse. The intention was to create an indoor environment for tropical plants and connect the house to the natural world. The project also included a renovation of the kitchen and the addition of a third-floor deck.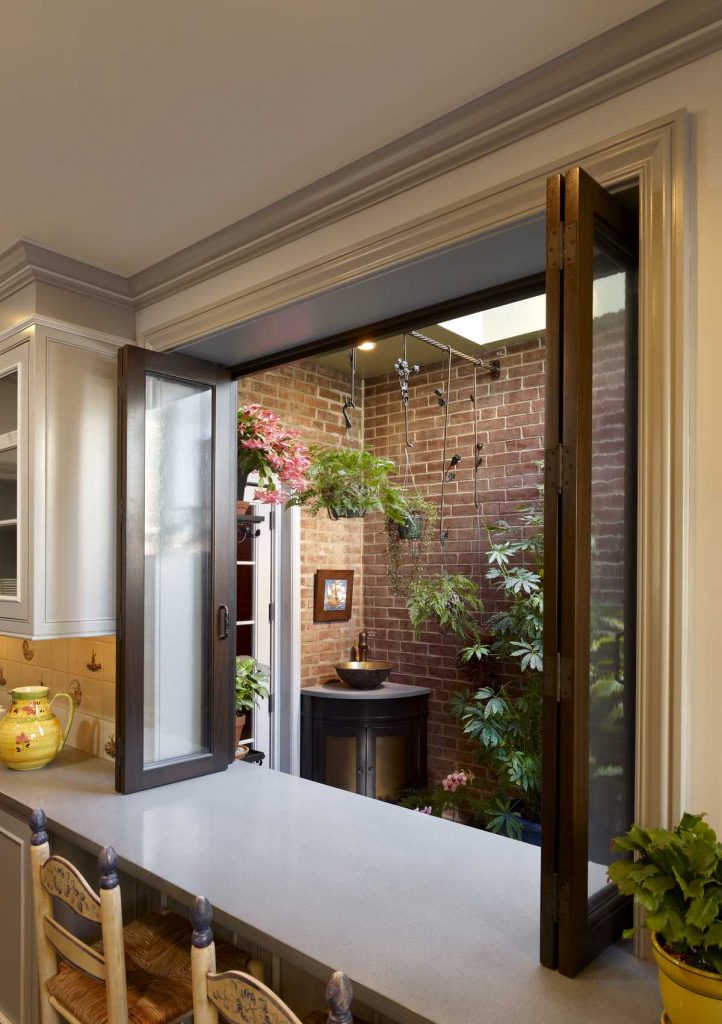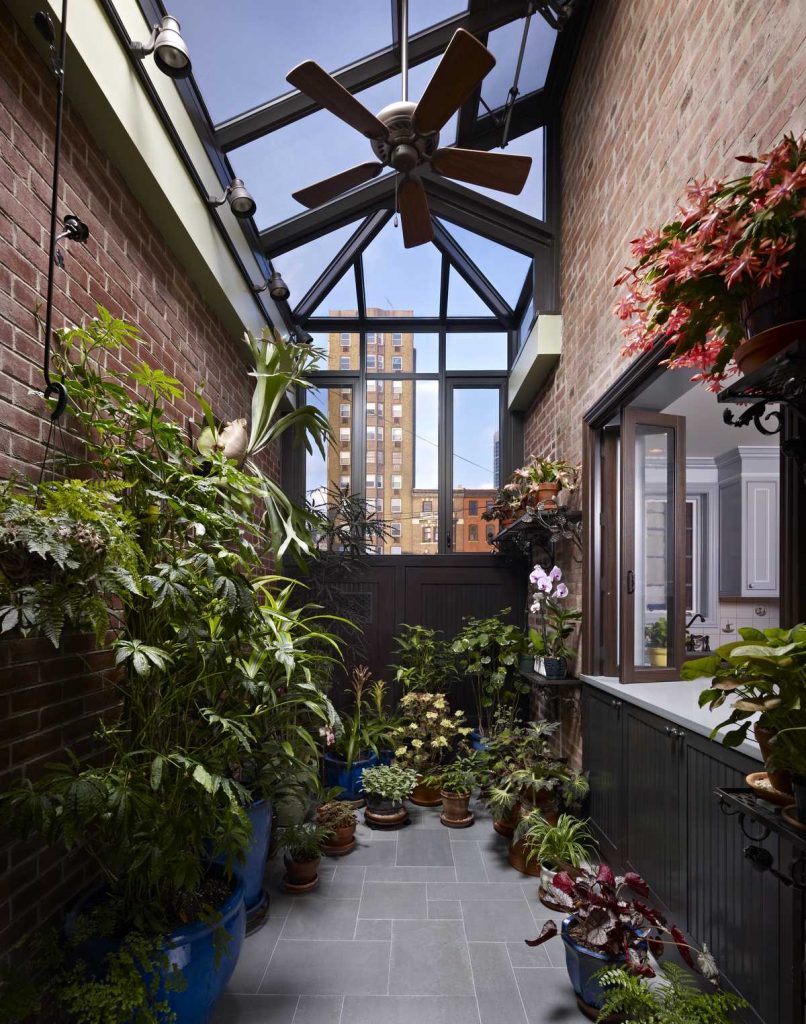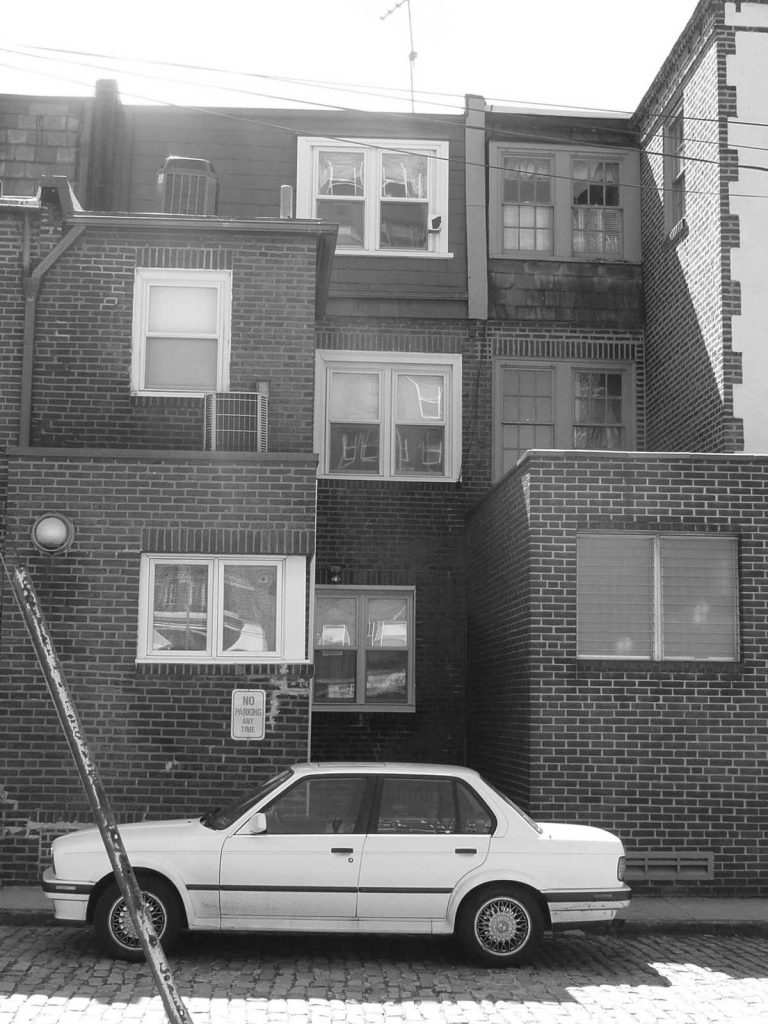 A raised floor was constructed in the former parking spot and a glass roof was inserted between two exterior brick walls. The stone paving of the front commons was the inspiration for the bluestone flooring, which extends into the kitchen where it is used on both the floors and the countertops. The dining room window was enlarged into a pair of French doors which now open to a lush, tropical world. The garden climate is carefully controlled with hydronic floor heating, a humidifying system, and operable roof panels. The greenhouse is a source of visual pleasure and gardening activity, and the begonias are perennial award winners at the Philadelphia Flower Show.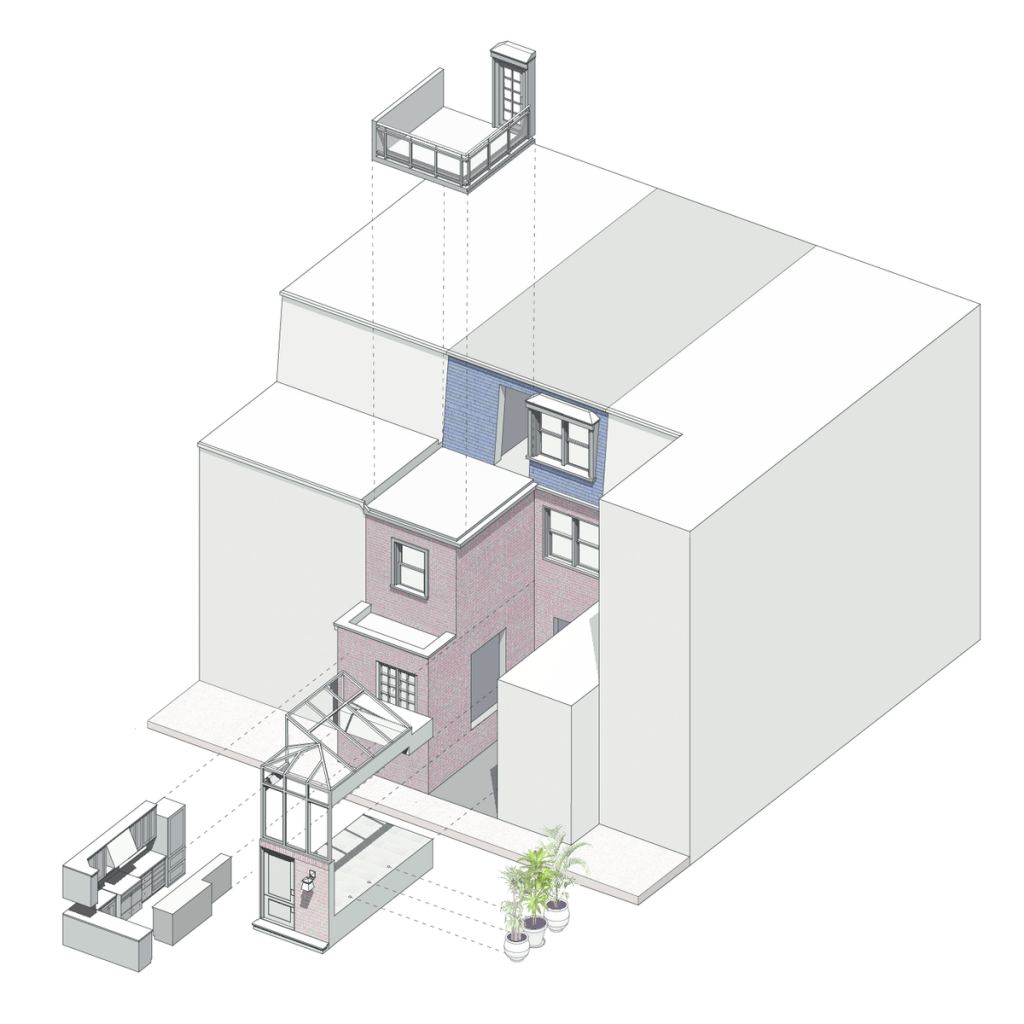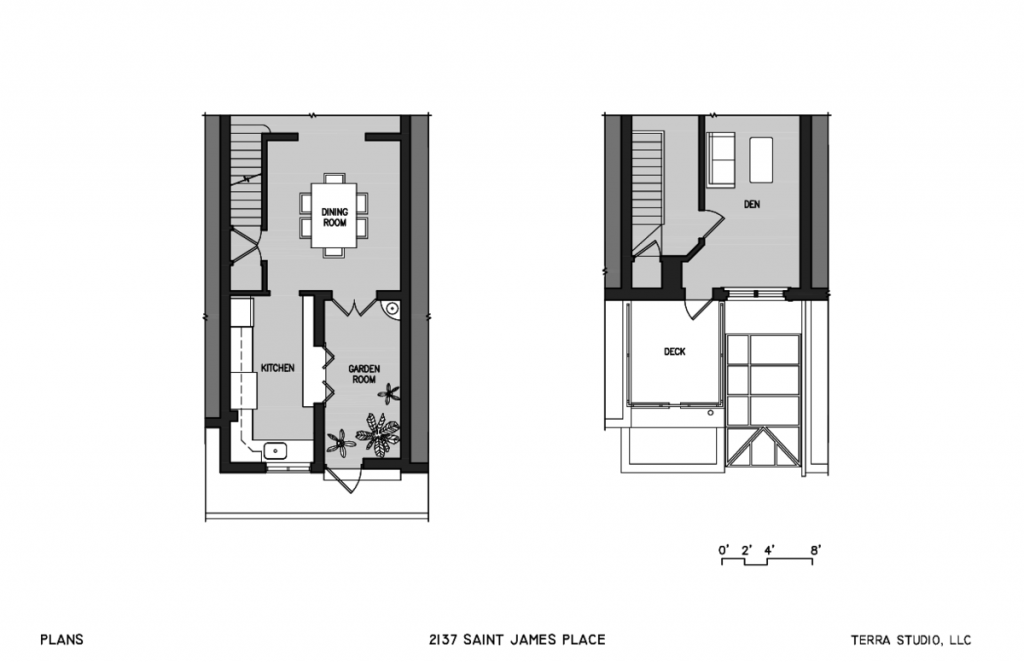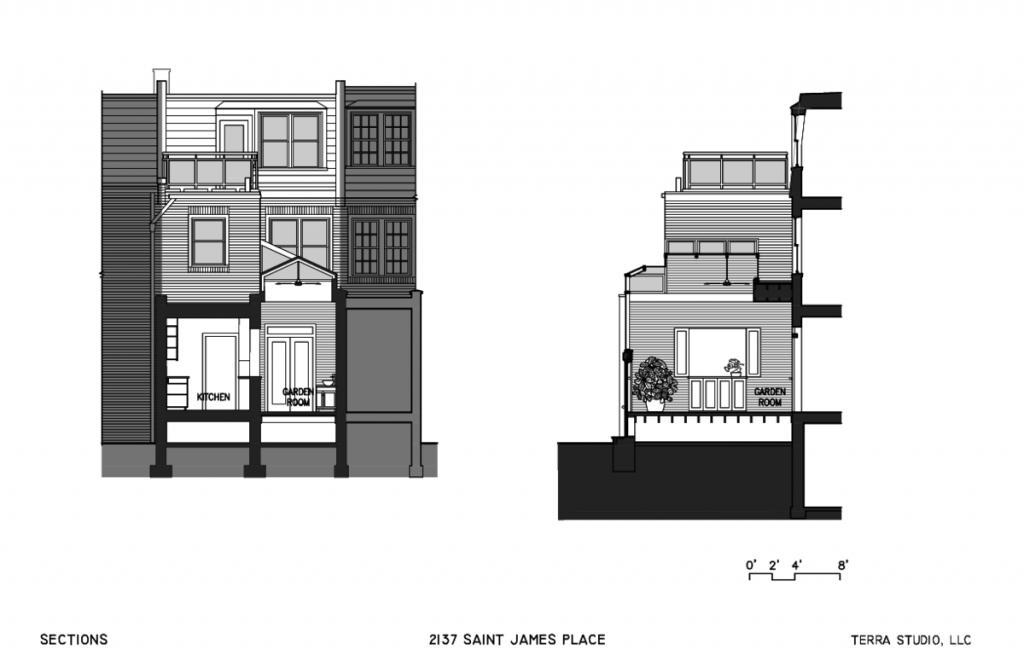 A new window was cut into the former garage wall to connect the kitchen to the garden. The owners now look to their garden each morning from their kitchen counter seating. The third-floor deck offers a very different experience. It provides a view to the city skyline and a perfect setting for an evening drink. While the garden room brings calming verdant beauty to the interior, the new deck provides a rooftop view of the bustling city beyond.
Photography by Jeffrey Totaro
Project by Terra Studio, llc