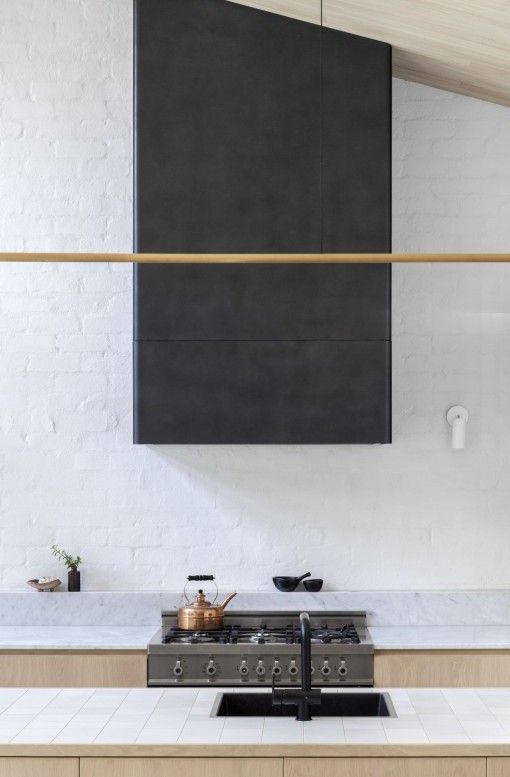 The Perfect Cooking Space Has These 5 Elements
---
The modern kitchen is the epicenter of the home. It's a space where families gather, dinner parties are hosted, and where keen cooks expand their culinary skills. As such, we need to change the way we think about these rooms in our homes to make them more functional and better suited to our needs.
A contemporary kitchen should offer more than just the basics. Thanks to the modern trend toward healthy eating and home cooking rather than dining out, the kitchen has taken on new significance. With this in mind, here are five essential elements of the modern cooking space.
Lighting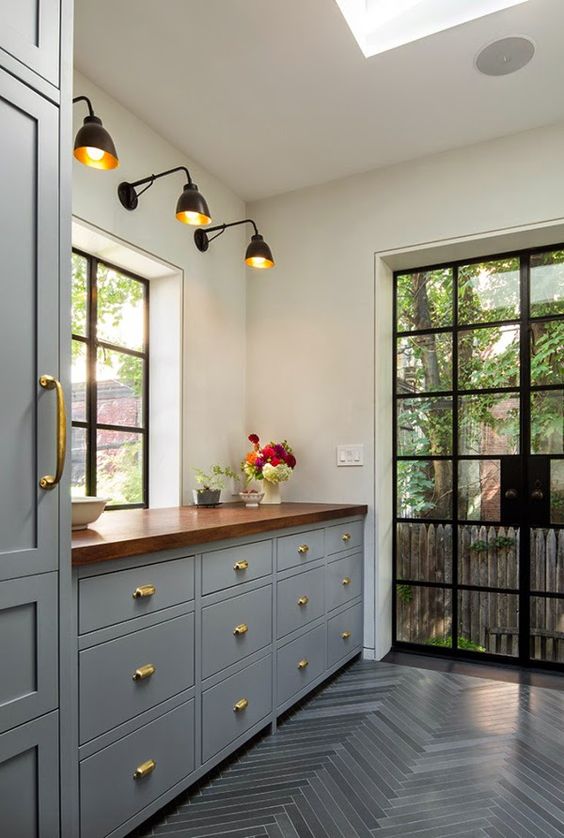 As any professional chef will tell you, lighting is never more important than in the kitchen. While whoever's over the stove needs to be able to see what they're doing, glaring overhead lighting can be distracting and unflattering of any space, so it's best to opt for under cabinet lighting and a monorail system to focus light on specific areas. The contemporary TECH Lighting collection, available through the YLighting website, provides a number of practical, expertly designed lighting options for kitchens and other areas of the home.
Extraction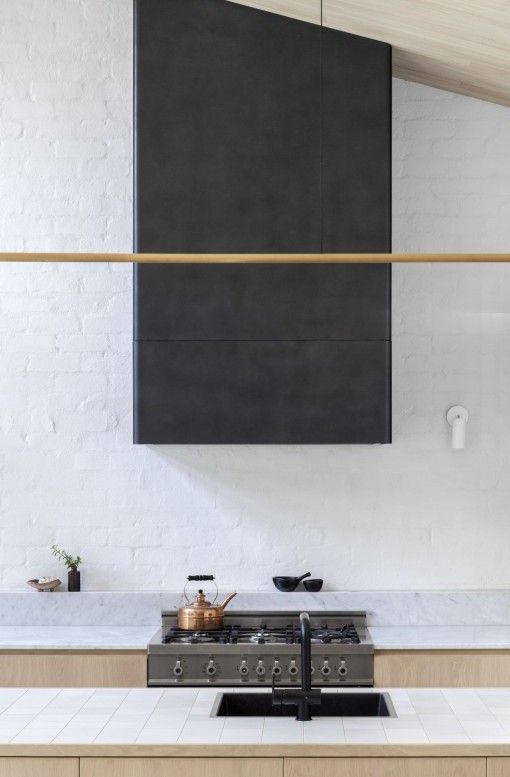 Extraction units are essential for removing food smells and smoke from domestic kitchens, but that doesn't mean they have to be an eyesore. Most of the modern architecture uses the extraction hood as a focal point, opting for a statement piece in copper or bronze to bring out other accentuating features of the room. It's even possible to have these hoods customized and engraved with family crests or names for true personalization.
Open Storage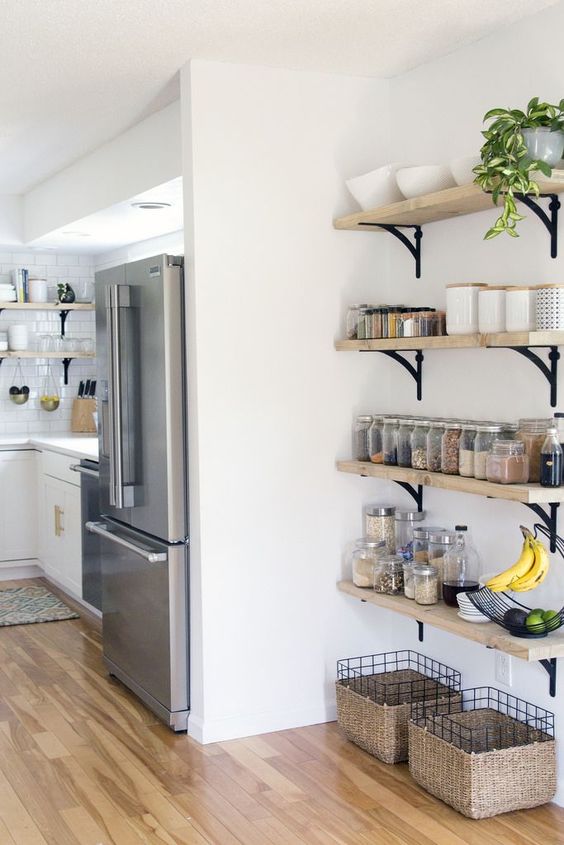 Open storage is a design trend that's likely to stick around awhile. Not only does it open up a smaller space, but it also makes the whole kitchen more functional. Rather than opening and shutting cupboards and drawers, home dwellers can see everything out on display and even grab it one-handed. Examples of stylish kitchen storage include exposed shelving, dinnerware racks, and hanging utensil hooks.
Functional Dining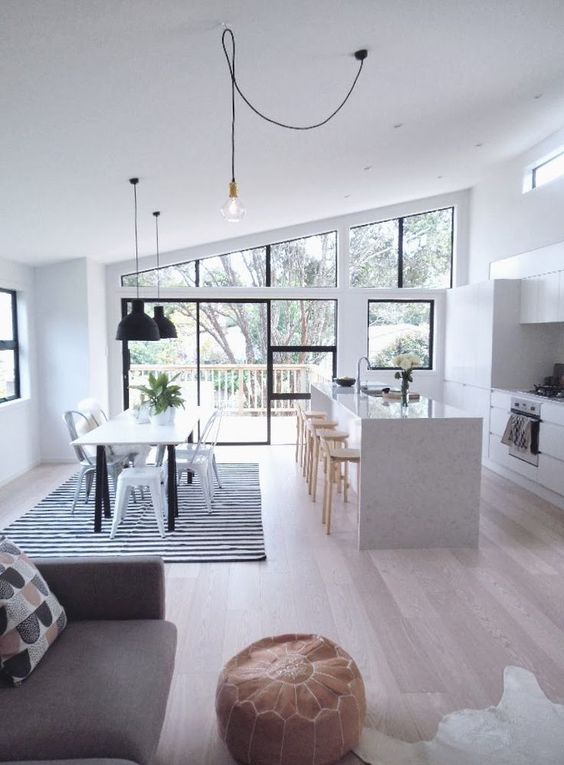 Modern homeowners are leaning more toward multi-use areas than separate kitchens and dining rooms, finding that these spaces are more functional for family life. This means that dining areas tend to be built into the kitchen, either with an island countertop or breakfast bar. Dining tables can also be separate from the main cooking area, so long as there's enough space for people to move freely.
Thoughtful Layout
While the design is important, the layout of any kitchen will determine how practical it is to use. While adequate storage and countertop space are essential, careful attention should also be paid to the placement of white goods like laundry machines and dishwashers. These appliances should not infringe on cooking or food preparation zones, but they should also be placed away from dining areas — no one wants to hear the whirring of machines while they're eating.
The positioning of electrical sockets also needs to be considered, as modern homeowners have far more appliances (such as juicers, blenders, and coffee machines) than they used to.