Renovation of a single-story dwelling in inner-city Newtown
---
The owners of a 3m wide single-story semi-detached dwelling in inner-city Newtown, made the most of their space for two years, before the arrival of their first child and the need to extend.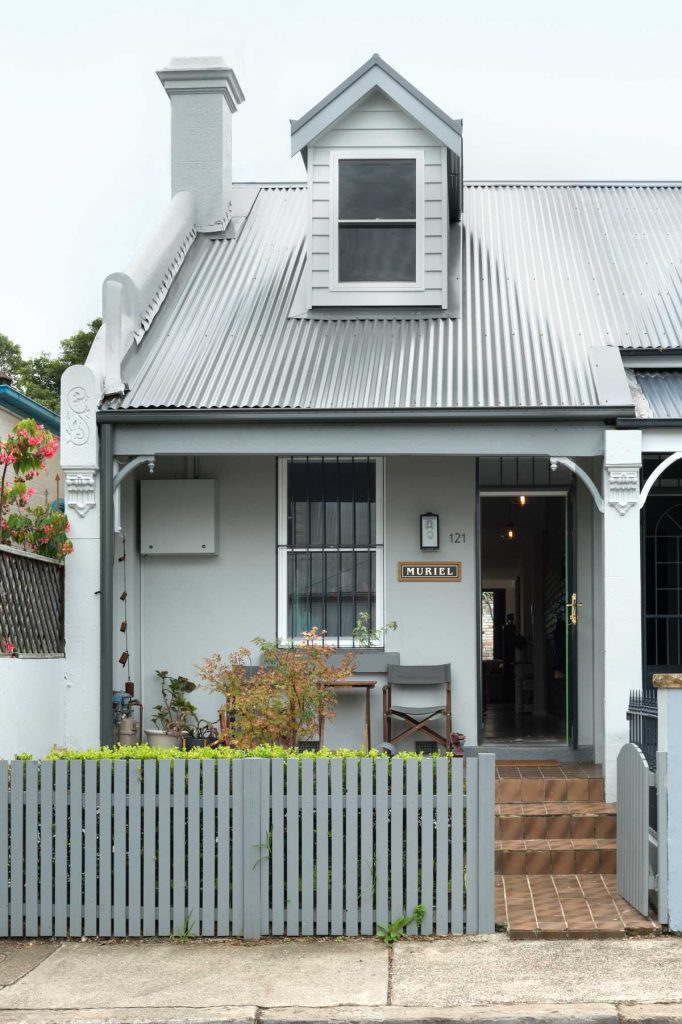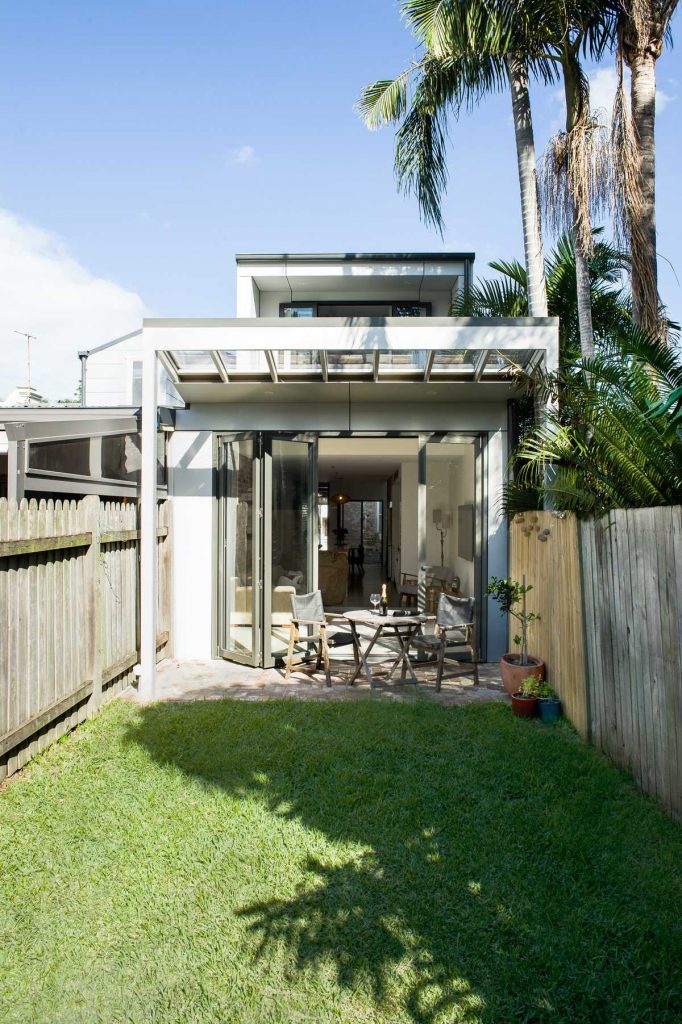 Like many homes in the area, the rear of the original house comprised of a series of poorly planned additions and service spaces that provided no direct connection to the rear garden. Narrow external side access meant that the house was left with a 2m wide living room followed by an equally restricted and severely outdated kitchen and bathroom.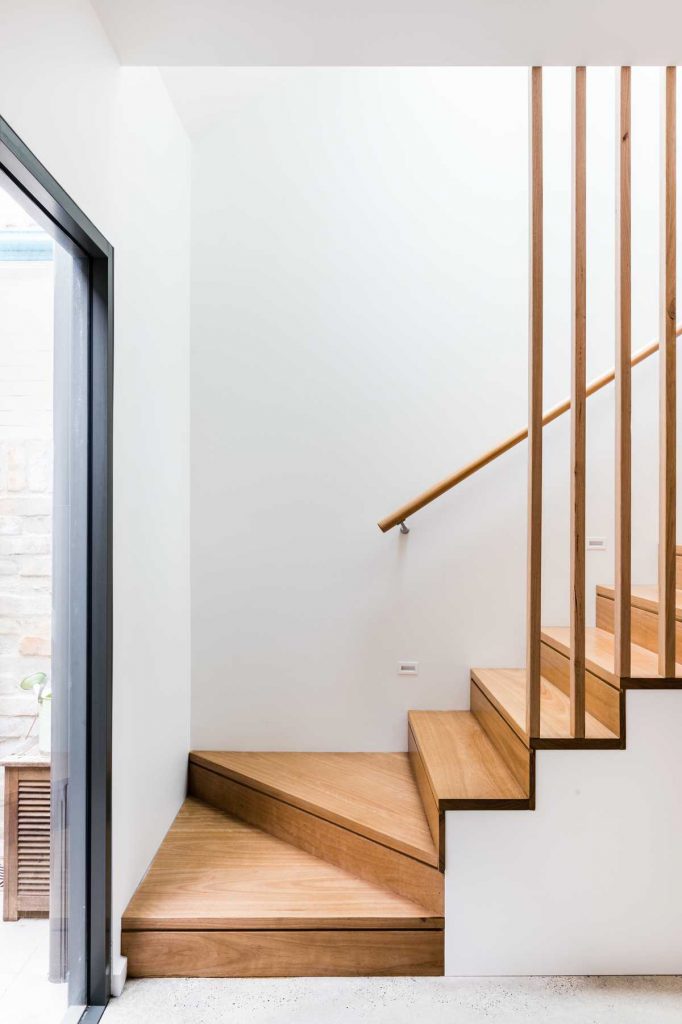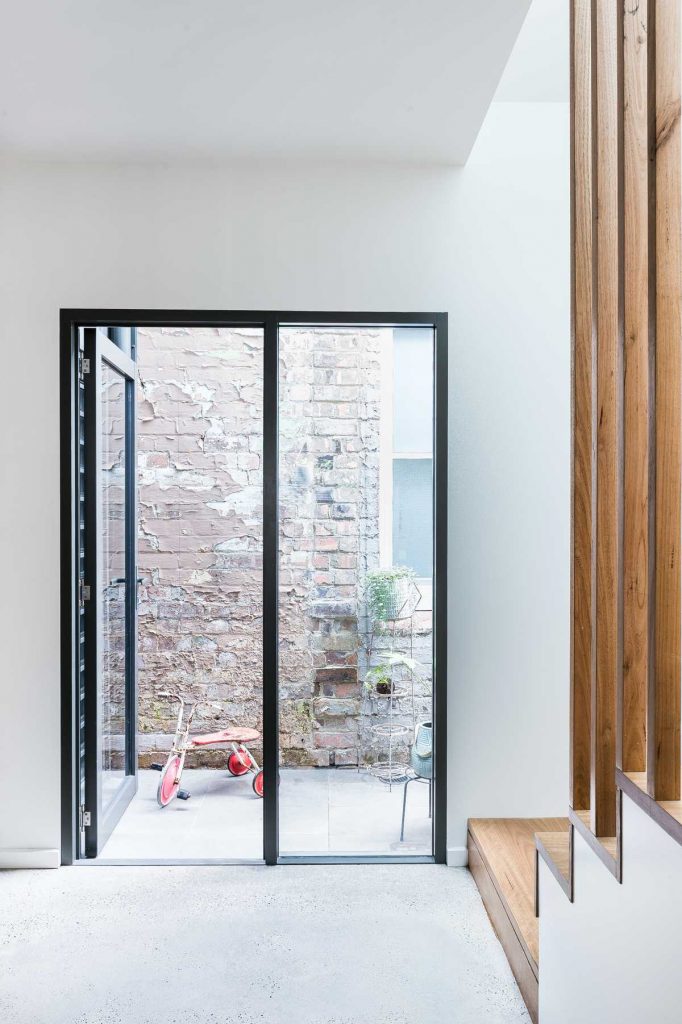 Works included the demolition of the non-original rear addition, and the design and construction of an efficiently planned new dining, living and kitchen to the ground floor, and two new bedrooms and a bathroom above.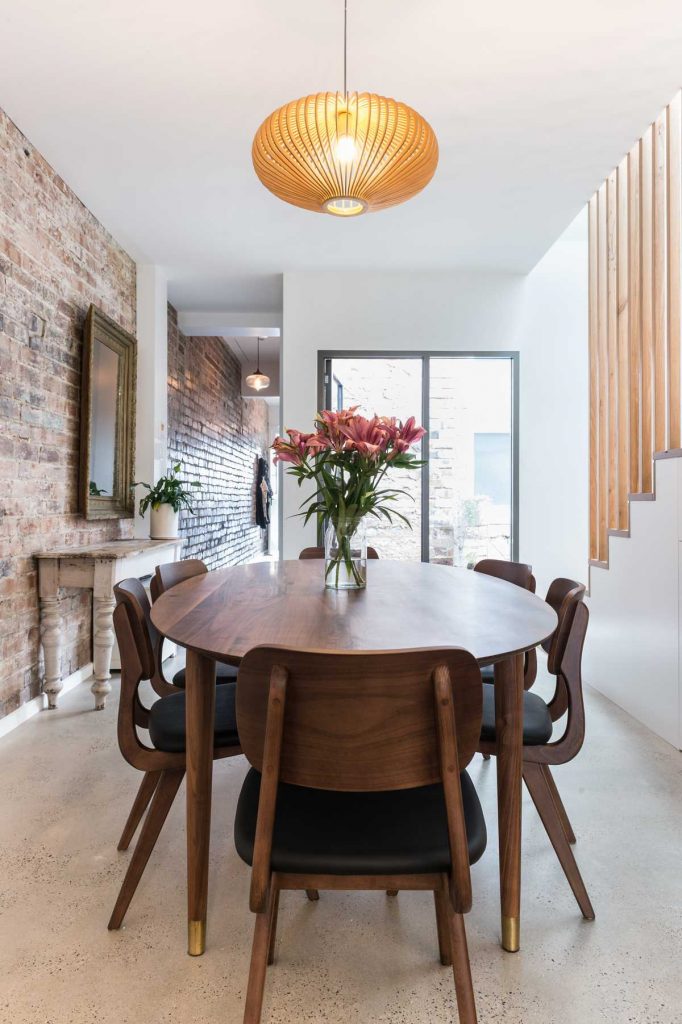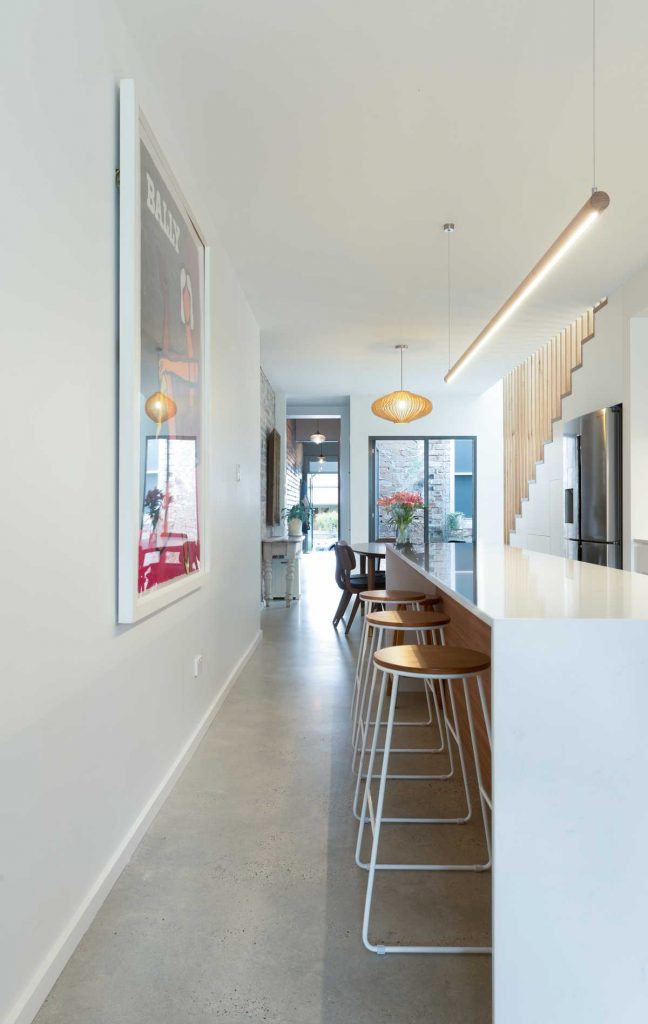 A light well courtyard separates the new addition and celebrates the old. With additional skylights placed over the stair void, the heart of the addition is flooded with light, despite being built to both side boundaries.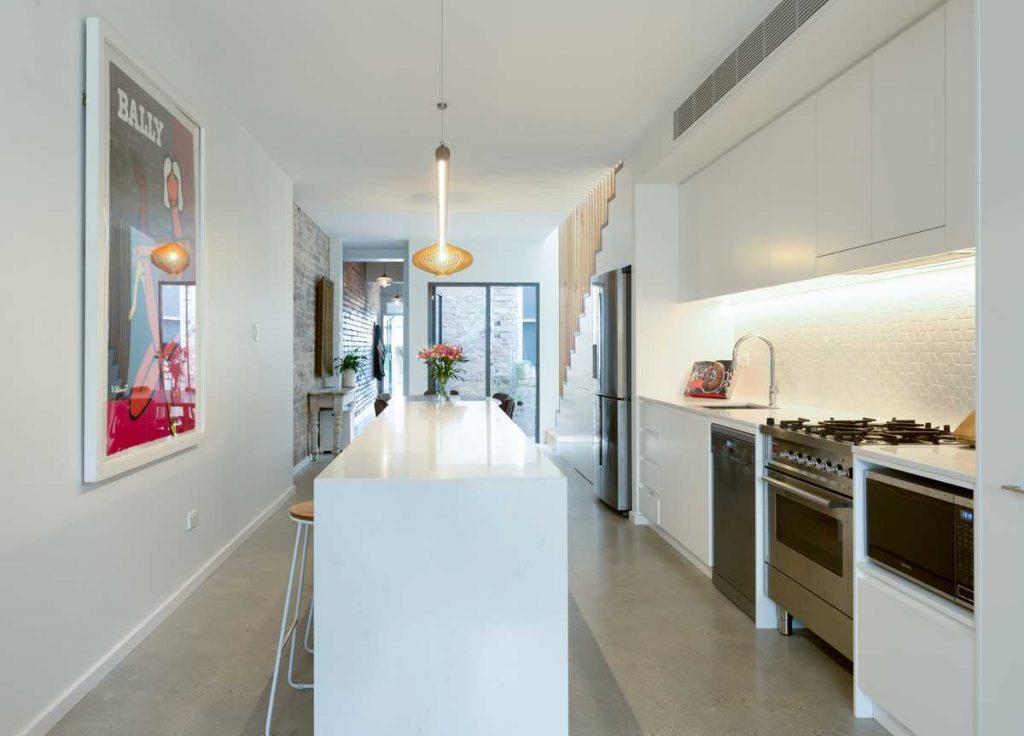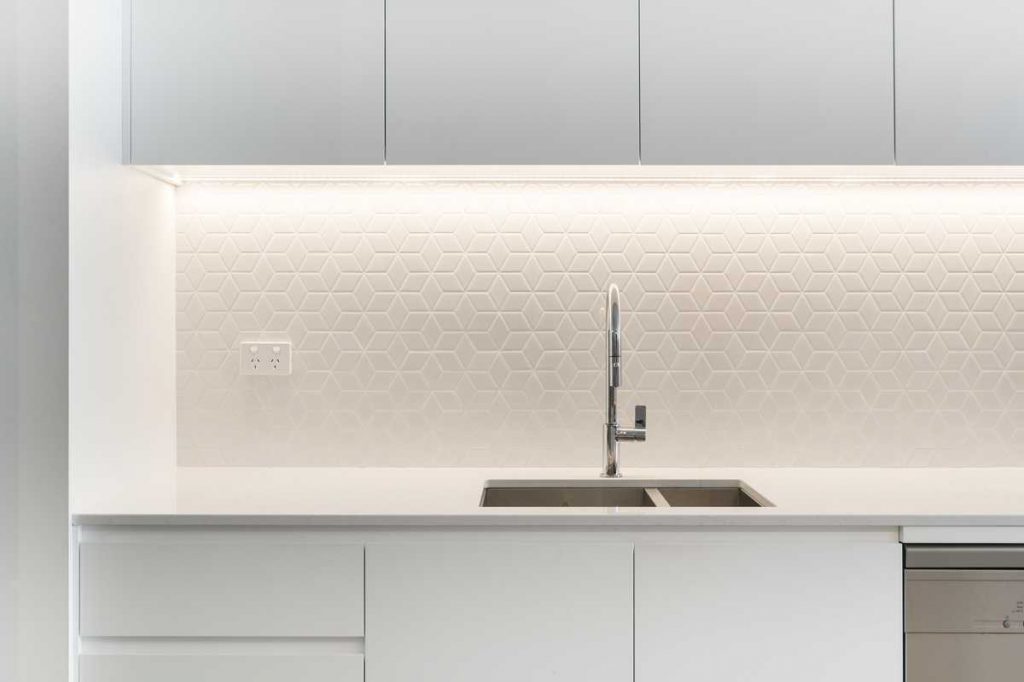 When told of the blood, sweat, and tears the owners put into exposing the bricks of the party wall when they purchased the house, we endeavored to retain and extend this feature as the natural spine of the home.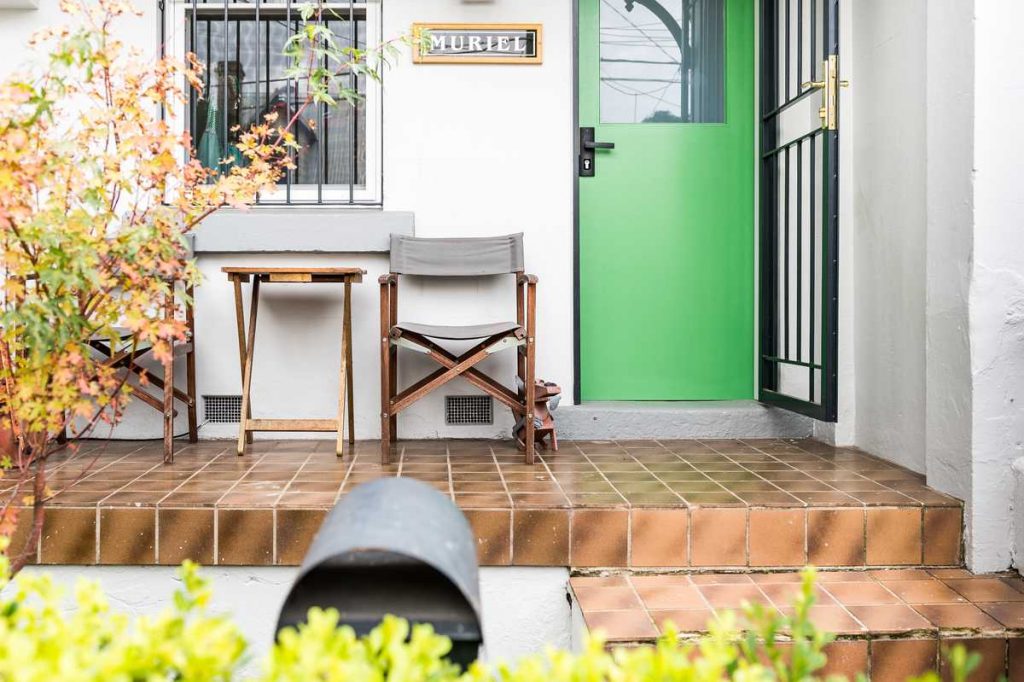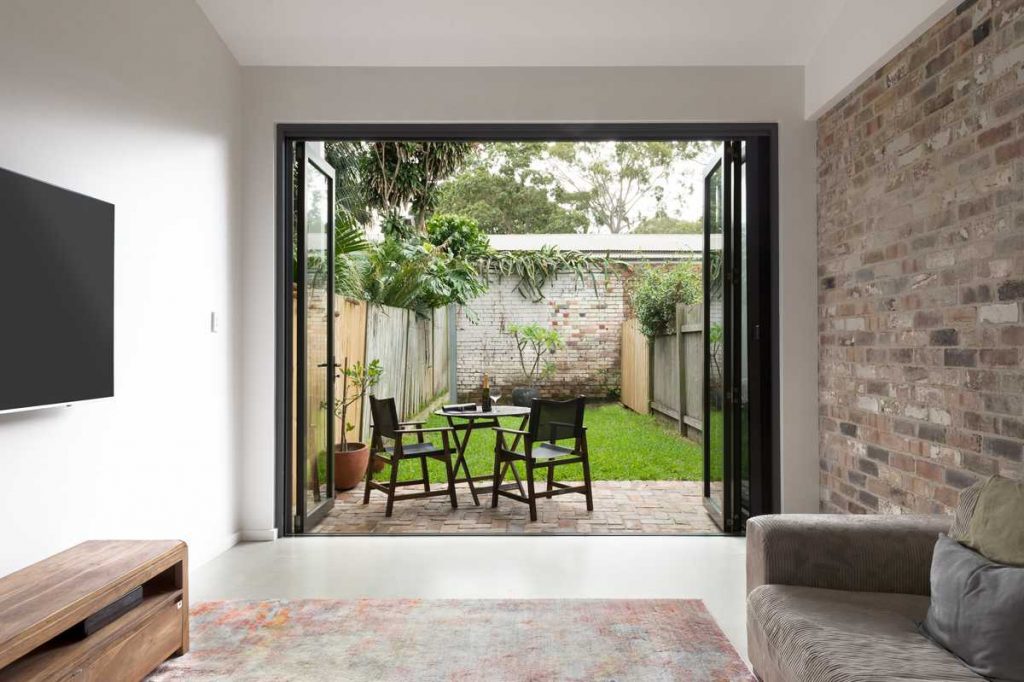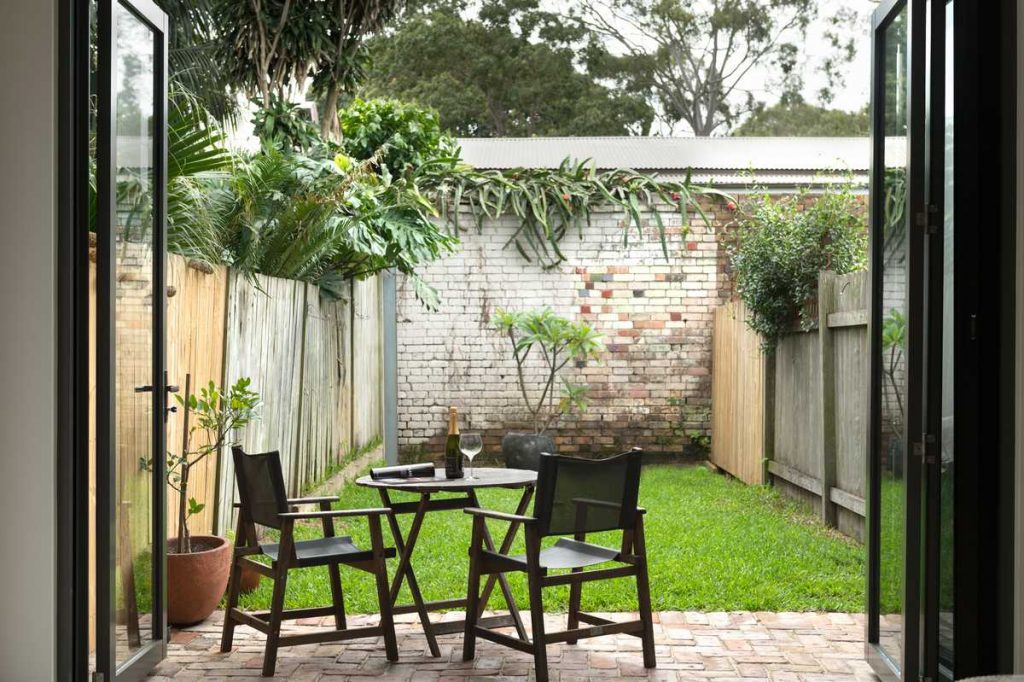 Entering from the street, the exposed brick extends the full length of the ground floor, taking you past the original two bedrooms, now a study and large family bathroom. Arriving at the dining room, the view extends past the kitchen and living room to the garden and a quilt work brick wall at the rear boundary providing a sense of space not expected in such a narrow property. With a second child born shortly before completion, the owners are extremely happy with the result.
Project by Amrish Maharaj Architect
Photos by Vikram Hingmire