Restaurant full of pattern by the GG architects
---
Step inside the restaurant in Córdoba, Spain and feel the rhythm of colors, smells, tastes and feelings being all combined in one. It suddenly feels as if there is a party happening 24 hours a day, and the food becomes an important ritual, which gathers everybody and allows to enjoy amazing food in an even more spectacular space. The GG architects created a space, which is undoubtetly full of patterns and colours.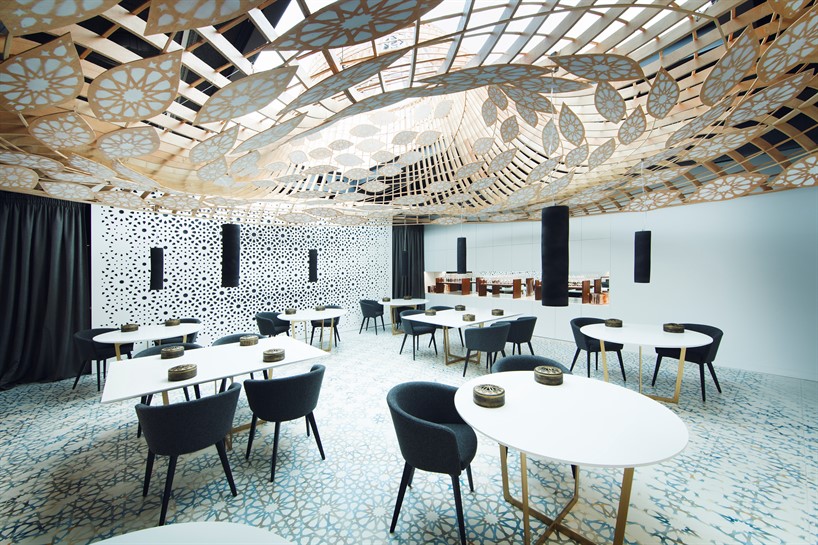 the "Noor" restaurant which is based in córdoba, spain – was not conceived as a usual dinning area but as a 'cultural project' which would provide a chance for the customers with a gastronomic experience to experience this moment. The goal was to recreate a 10th century 'medina azahara' influenced palace banquet on an impressive scale.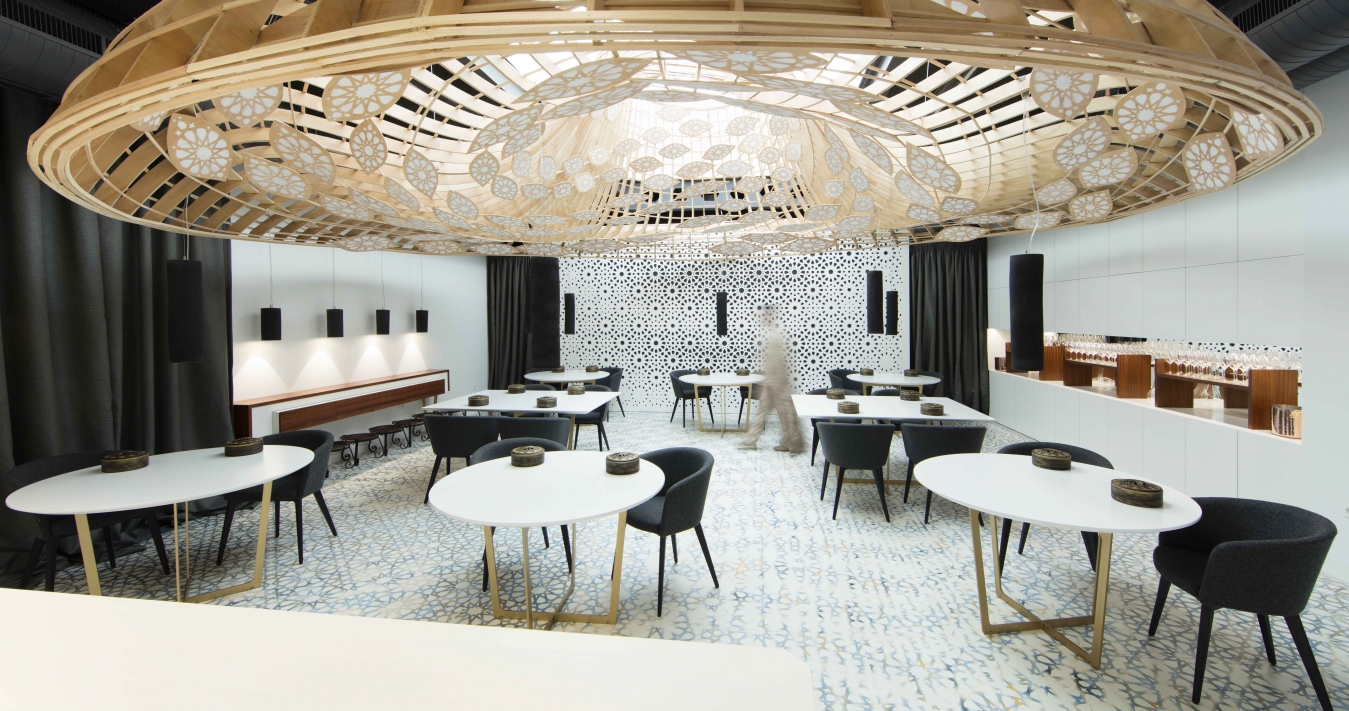 The contrast between interior and exterior design is present in numerous civilizations and architectonic styles, particularly in muslim culture where the austere exteriors contrast with the richly decorated rooms.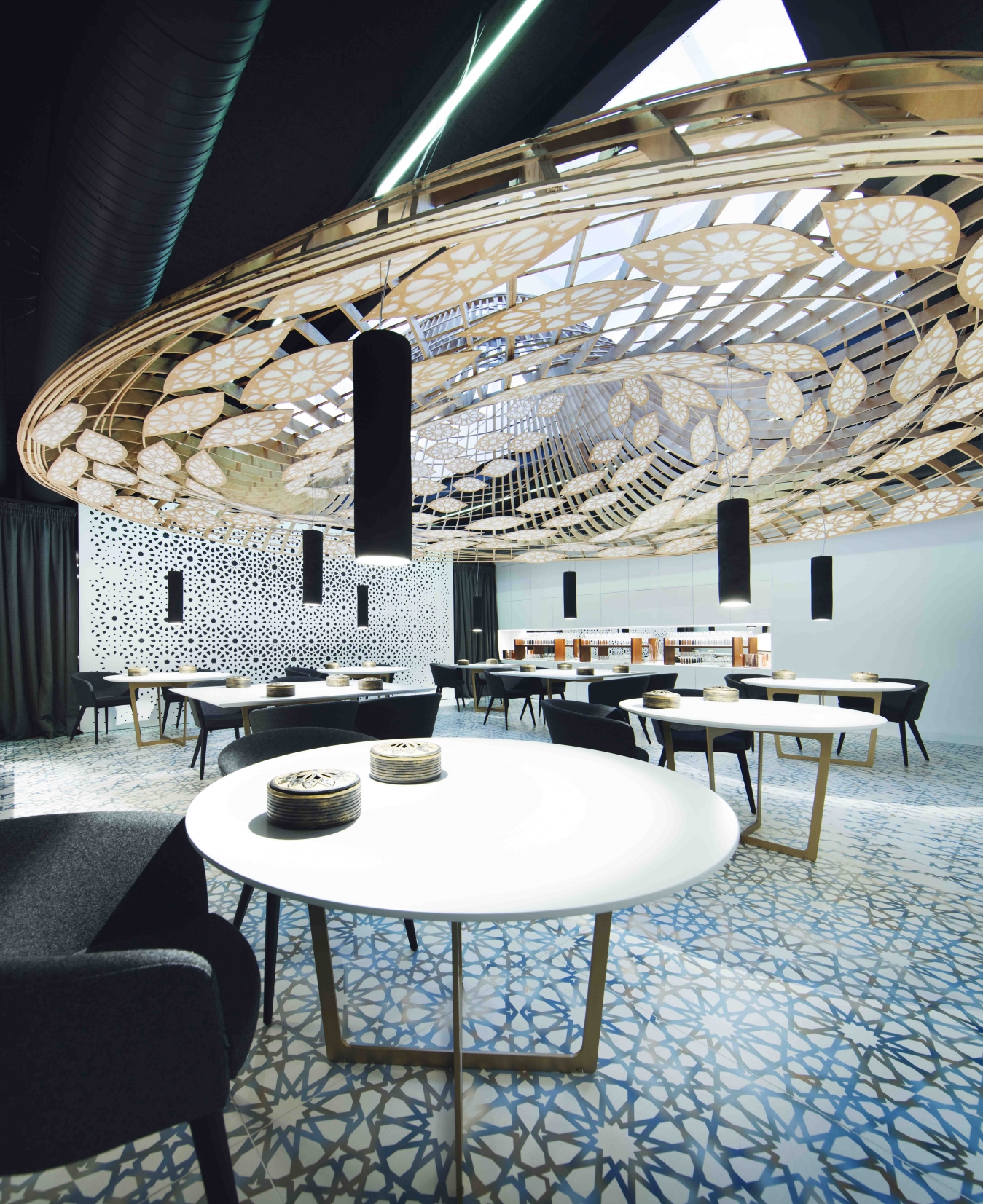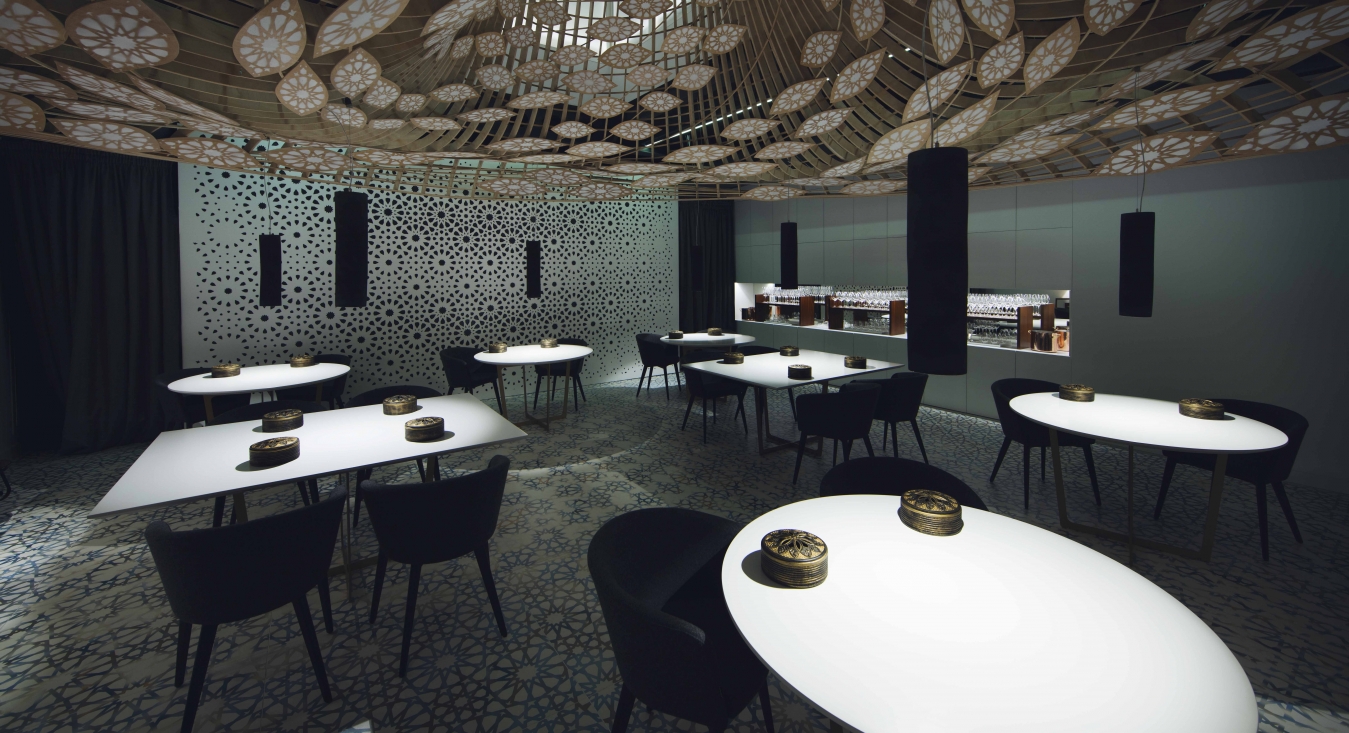 The space creates a warm ambience, in which everybody can appreceate the moment of the food, and become one with the person he decided to have dinner with. Pattern create a movement, which reflects a certain style , that becomes modern and new.