Reviving Elegance: Victoria Square Townhouse's Fusion of Heritage and Contemporary Design
---
Nestled in Westminster, the Victoria Square Townhouse stands as a testament to the exquisite blend of heritage preservation and modern design curated by Patalab Architects. This five-story Grade II* listed building, a jewel within the Grosvenor Estate, underwent a comprehensive refurbishment, addressing structural deficiencies and upgrading building services while paying homage to its historical roots.
Contemporary Kitchen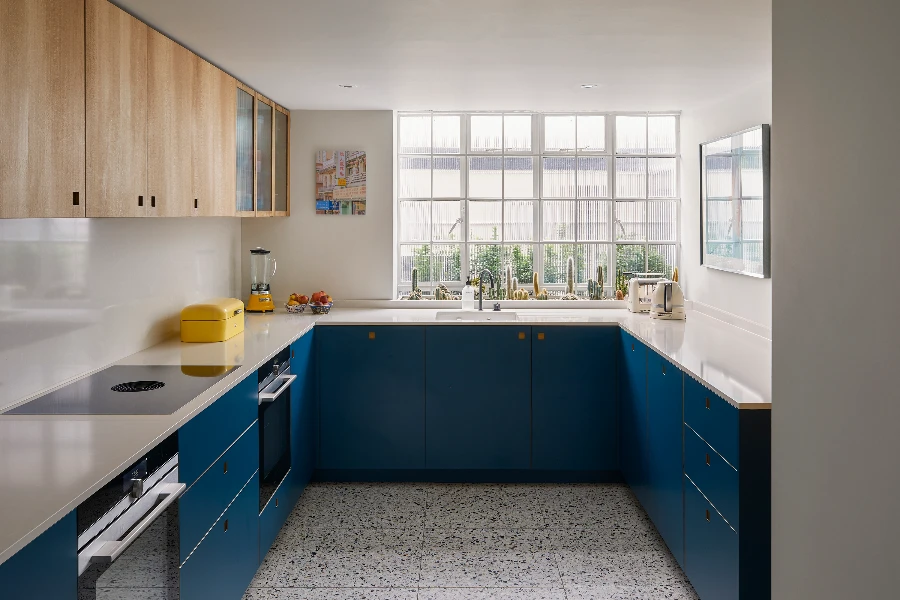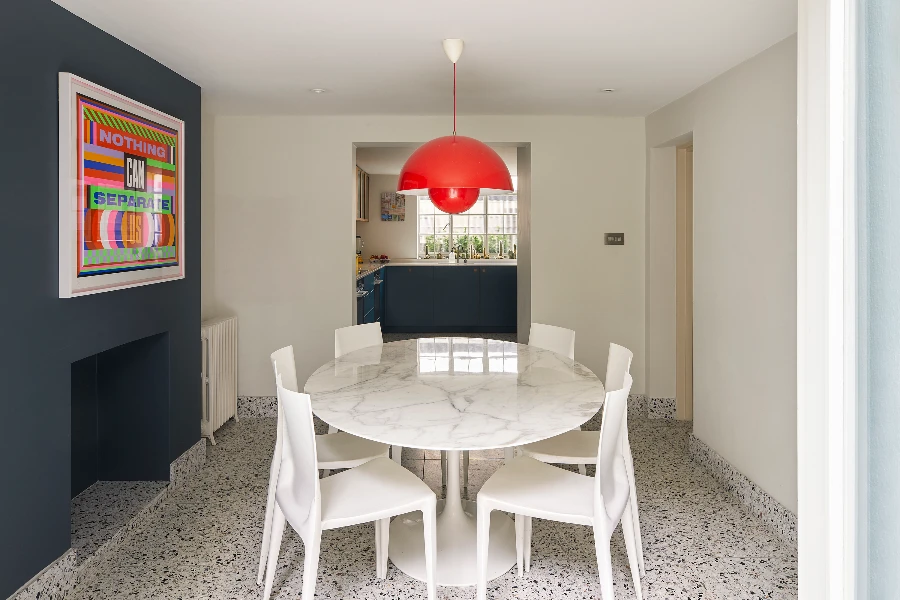 The lower ground floor underwent a transformative journey, shedding its former constraints to unveil a contemporary kitchen and dining space. The removal of the front chimney breast created a spacious layout, adorned with a modern color palette that gracefully contrasts the opulence of the upper floors. An enlarged opening between the kitchen and dining area invites natural light to permeate deep into the house, fostering connectivity and openness.
Elegant Material Palette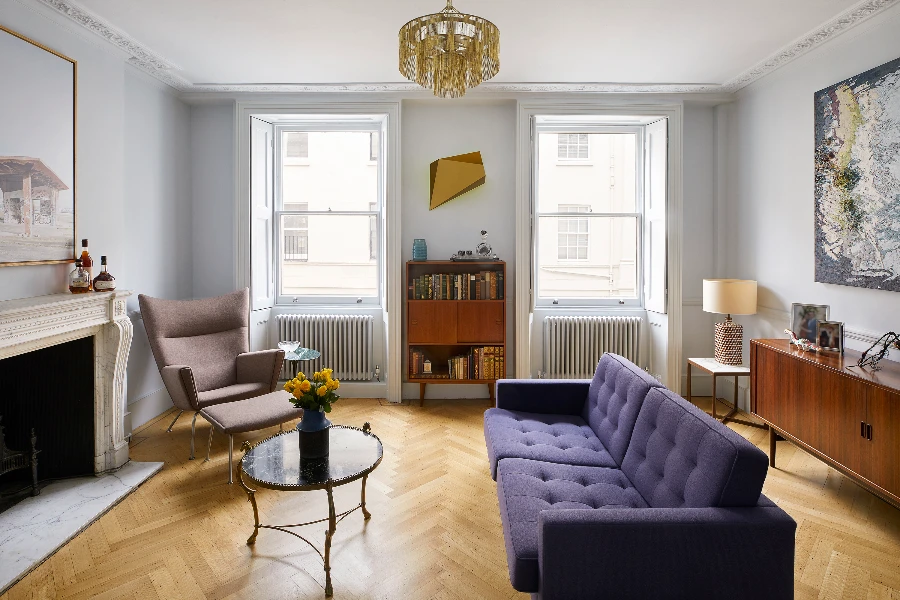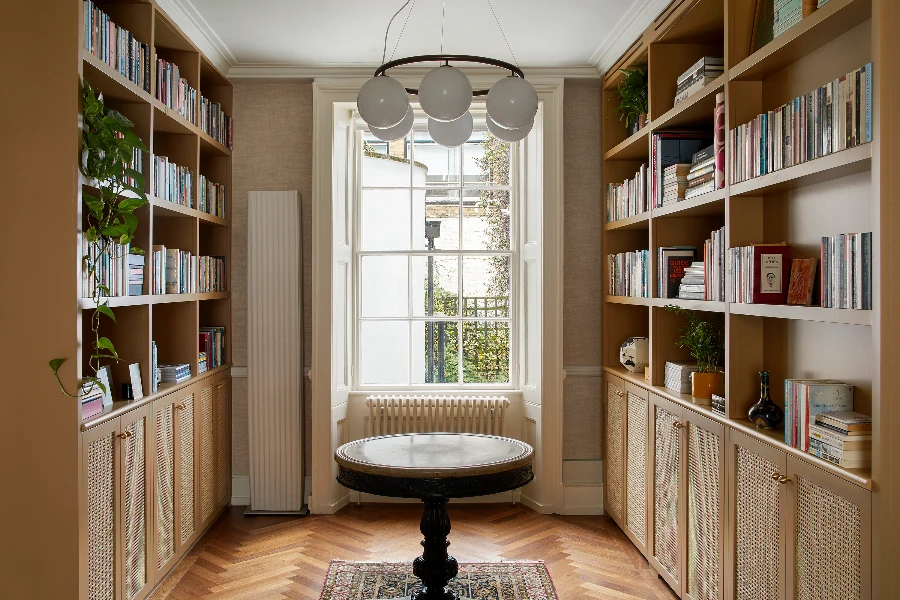 Respecting the historical significance of each space, the architects curated a material palette that tells a story. Terrazzo on the lower ground floor pays homage to traditional stone finishes, while dark-stained Oak in a herringbone pattern adorns the reception room and library on the raised ground floor. The bedrooms on the upper levels boast Oak planked flooring, complemented by bespoke joinery featuring fabric inserts into hand-painted carcasses.
Enhanced Building Services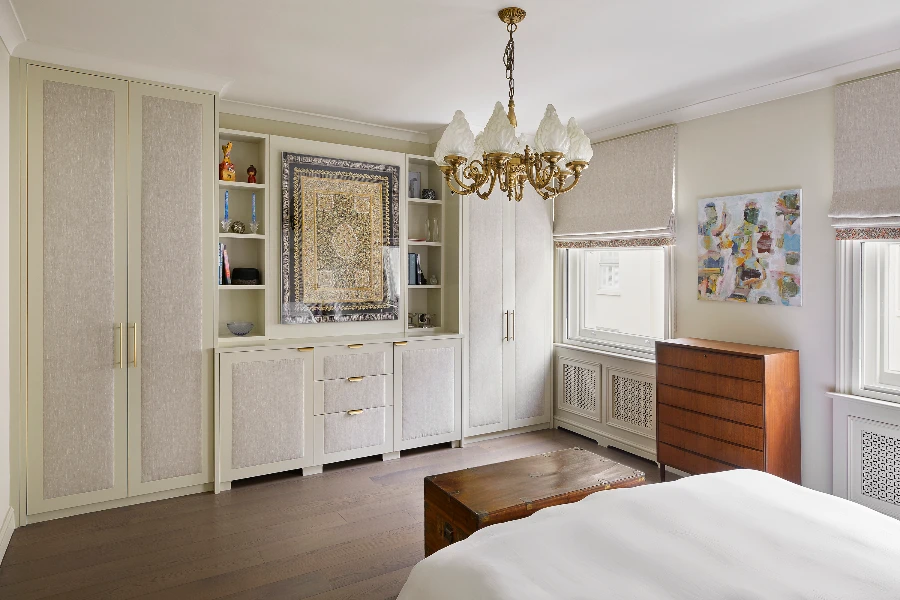 Beyond aesthetics, the project prioritized the integration of modern building services. Discreetly concealing air-conditioning units, an energy-efficient boiler, and LED lighting accentuating the art collection, the architects skillfully planned pipework and cabling routes to honor the property's heritage status.
Grosvenor Estate Legacy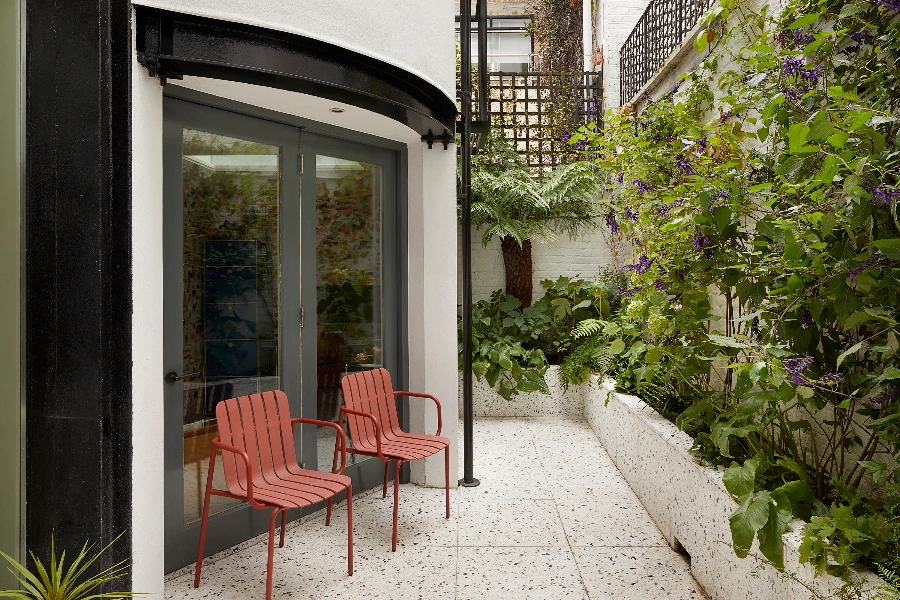 Victoria Square Townhouse, a cherished part of the Grosvenor Estate, is steeped in history, originally designed in 1838-40 to commemorate Queen Victoria's reign. Patalab Architects collaborated closely with the City of Westminster and Grosvenor Estate, securing statutory approvals for the meticulous refurbishment.
City of Westminster Portfolio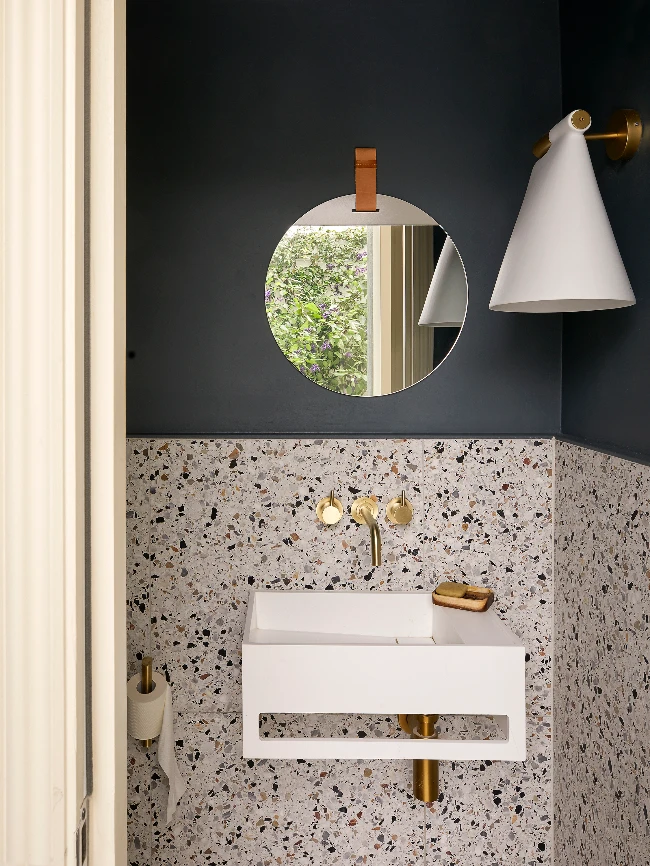 This project marks Patalab Architects' second venture in Victoria Square, adding to their extensive portfolio within the City of Westminster. Notable completions include Marylebone Mews House, Knightsbridge House, German Embassy Staircase, Princess Square Apartments, 55 Grosvenor Street, and Marconi House.
Client Testimonial
The homeowners, navigating the complexities of refurbishing a Grade II* listed townhouse, lauded Patalab Architects for their vision, dedication, and problem-solving prowess. Negotiating listed building consents, planning approvals, and construction hurdles, the architects' positive outlook transformed a potentially stressful process into a rewarding collaboration. The client's testimonial echoes satisfaction with the seamless integration of heritage respect and contemporary design, creating a home that radiates beauty and joy.
Principal designer: Patalab Architects
Photographer: Julian Abrams
Main Contractor: Whistlers