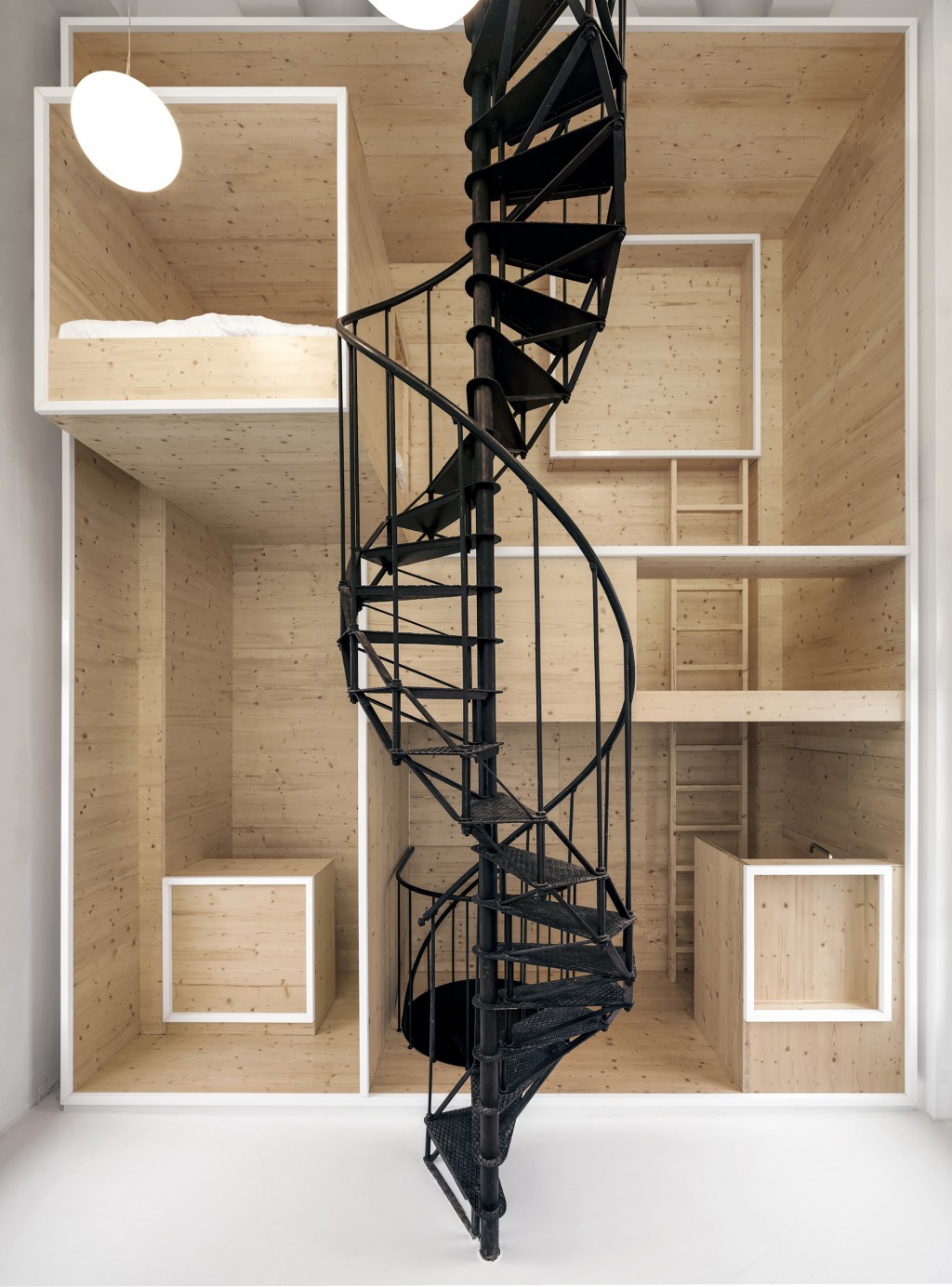 Room on the Roof
---
The i29 interior architects were invited to create the artist's residence called Room on the Roof. It is located in the small tower on top of the De Bijenkorf in Amsterdam. This studio is a unique spot in the historic heart of the city.
Room of the Roof occupies approximately 12 meters of height space. Also, the historical structure offers a prime view overlooking the Dome Square. The design team divided a studio into living spaces. The two-toned scheme of wood and white surfaces expands the feel of the interior despite the structure's size limitations. The composition of wooden boxes containing the bedroom, kitchen, and study is set against the white-washed lounge zone. Guests can reach the top of the tower with a continuous spiral stair.
The studio is fully equipped for the artists. Here they can find a telescope for enjoying panoramic views of the city, a bed for dreaming and other necessary things. There's no doubt that this residence looks exclusive and offers a unique experience for an artist.
Architects: i29 interior architects
Location: Amsterdam, Netherlands
Project Year: 2014
Photography: Ewout Huibers