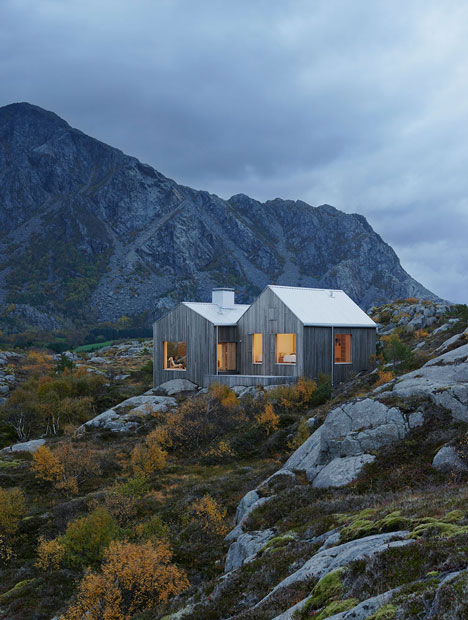 Scandinavian Echoes: I'm Yelling Timberrr
---
These kinds of architectural monuments in Norway's northern coast, the island of Vega, take the breath away.
Airy Vega Cottages were designed by Stockholm-based Kolman Boye Architects. The exterior is designed in terms of reflecting an old Nordic boat houses. Hand-built timber facade beautifully fits with the landscape, almost camouflaged in Northen landscapes.
Whereas inside is super cosy and inviting, all covered with whitewashed pine panels. Panoramic windows allows to wave or say hello to Trollvasstind Mountain or Norwegian Sea. According to the arcitects, the upper level is more for small bedrooms and family rooms and the lower level is a large gallery-like space.
The photo tour is yours!
Via Wallpaper
Image courtesy of Kolman Boye Architects (kolmanboye.se)