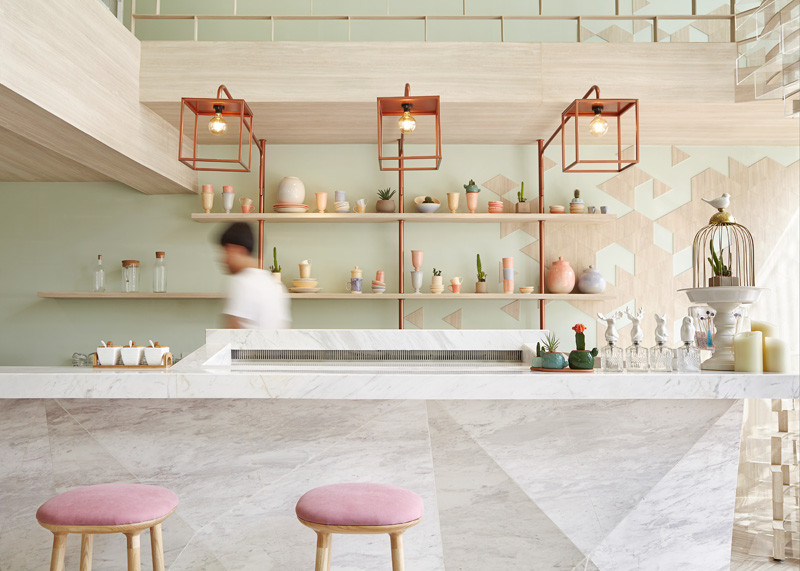 SHUGAA – A Dessert bar inspired by crystals
---
A new dessert bar in Bangkok, Thailand with a cathcy name – Shugaa interests not only by its title, but also by the interior design which was created by party/space/design designers. Pastel tones combined with modern elements creates a significant and unique interior design example, which not only is funcional, but also represents the main product line of the place.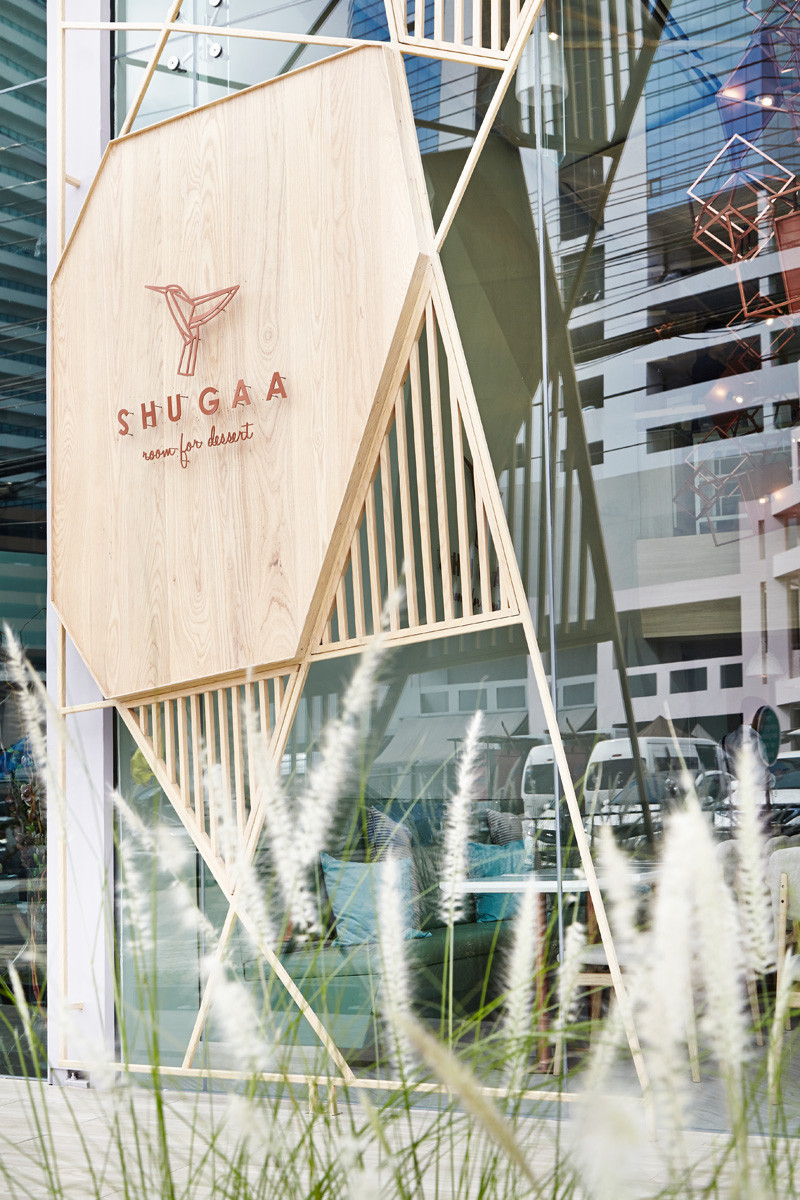 As the architects mention:
The Shugaa dessert bar has similarities to a typical french bar. Thai chef created a special menu for this place and plated desserts that would always make the customer feel surprised and amazed. The main inspiration for the interior project were the desserts. The elements were used to create an interesting and modern bar."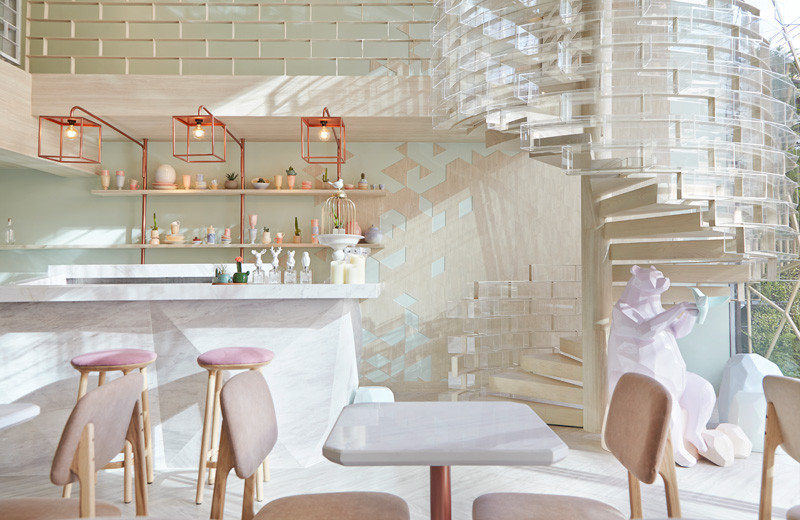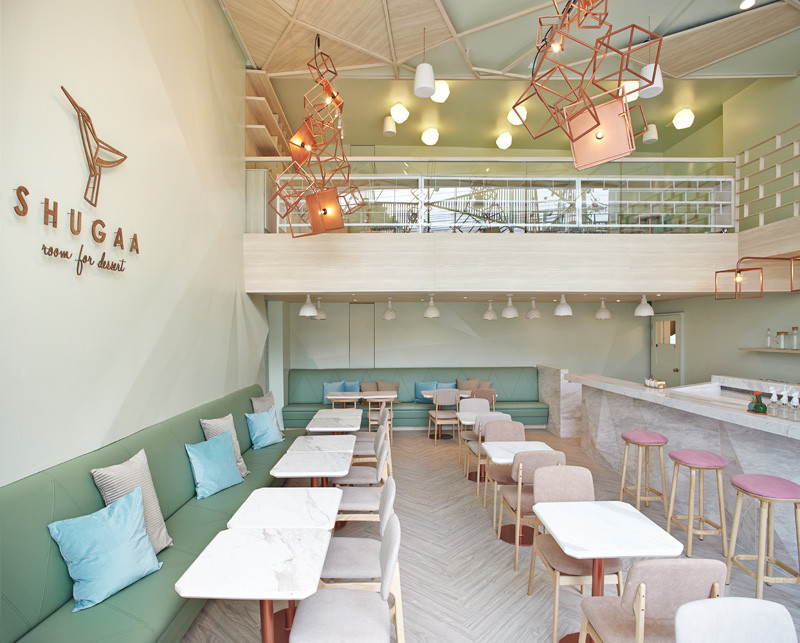 The concept gets even more interesting, as the architects tell us the magical evolution of the idea:
"The concept of the interior design of Shugaa had been researched from the base of sugar which its form is sugar molegules and crystals.  Seeing from the outside through the glass wall, there is polygon installation hanging around the front that is inspired from sugar crystals. Besides, wood material also had been used in the design together with mint green colour to make it feel warm and earthy. Designer team have added a dash of modern and luxurary by using rose gold colour element and marble counter bar."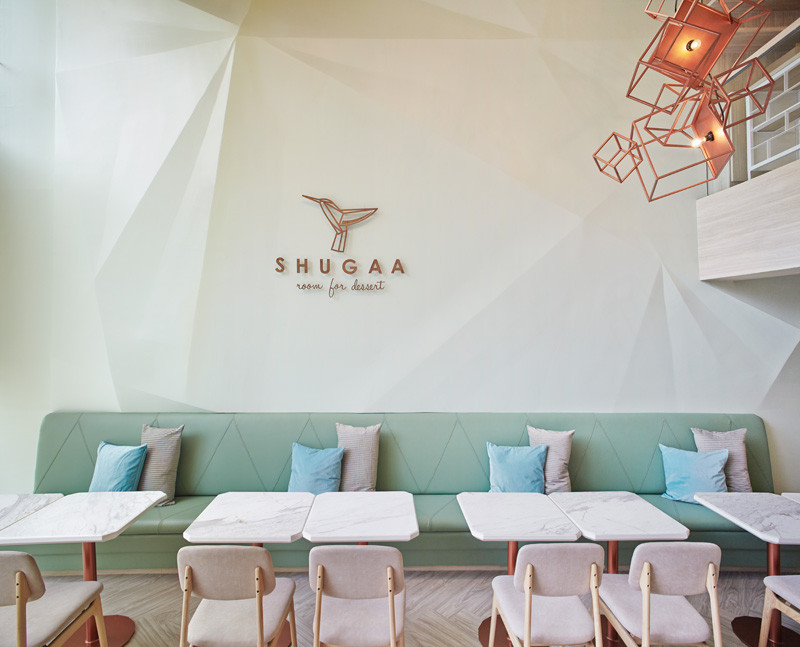 The main zone of the room is dedicated to the sitting areas for the customers. This area is created to enjoy the desserts. The customers, who are sitting at the bar will have the possibility to see the polygon shaped wall, which was made from a speacial building technique and creates an interesting mood for the room. To create an even more stronger effect, the designers decided to add lighting, which adds that special feature to the space.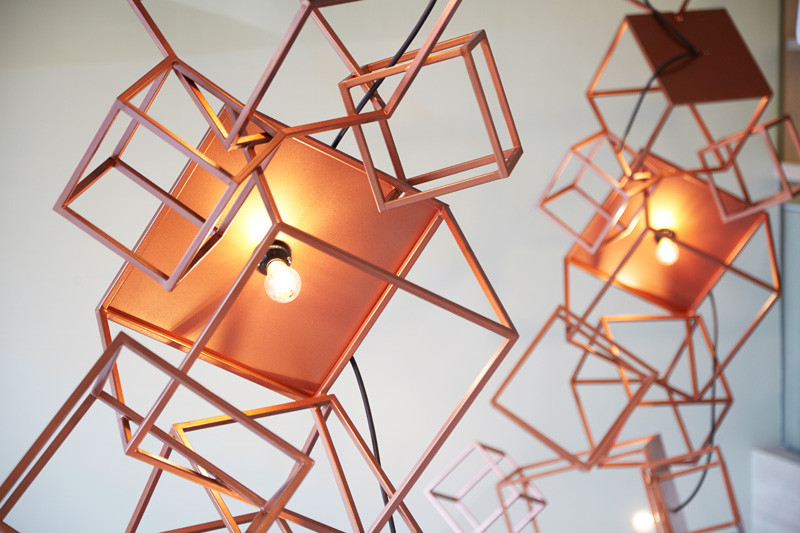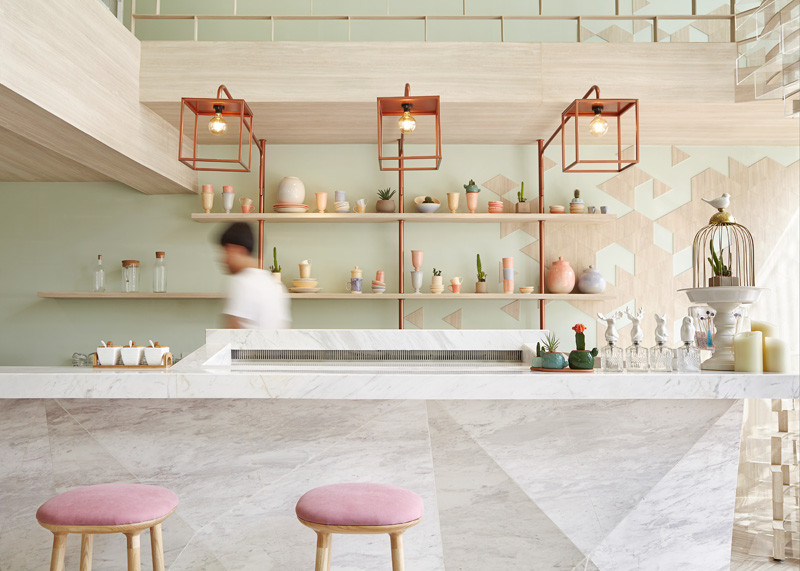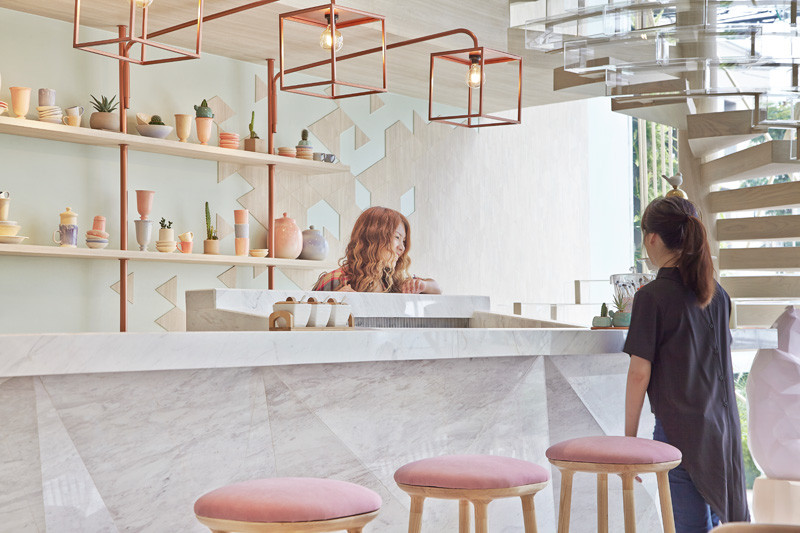 The main element of the bar is the staircase. It is the highlight of the dessert room. They use the magic of design to invent the sugar crystal staircase by using creative technique of arranging acrylic box along the spiral staircase which is the iconic of the Shugaa dessert bar.