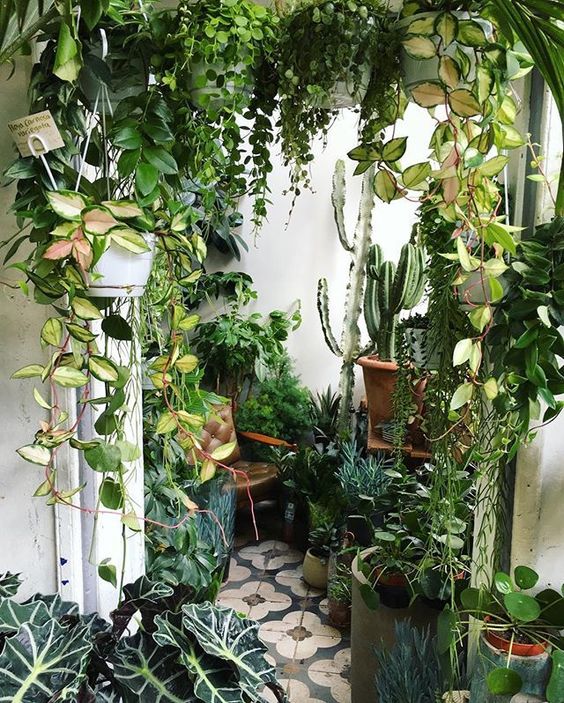 Simple Ways To Prepare Your Home For Summer
---
As summer is fast approaching, one has to prepare their home in advance so that they can make the most of those warm, lazy days. Seeing that most summer days are very warm, it is easier to prepare in advance for this season, especially when it comes to your home. You are going to spend a lot of time either inside or in your garden, and with the help of a few simple chores, your place will feel more inviting. Some of the aspects that you need to work on are the decor, the cleanliness, and the ambiance of your garden. By adding a fresh coat of paint to your walls, you can refresh your place and make it more aesthetically pleasing. Moreover, by adding a few new decor items in your living space, you make it feel truly summery.
Last but not least, as summer is a great time for hosting garden parties and preparing barbecues, it would be a good idea to add a few comfortable and practical chairs in your back garden, maintain the grass and plants, and even add a water feature. You can easily customize the following ideas to your preferences and budget.
Clean the Place
The last thing you want to do during a hot summer day is to clear out your wardrobe. By doing this in advance, you can save valuable time, get rid of items that you don't need anymore, and make more space for new items. In order to make more space, you need to focus on every area of your home. Now it's the perfect time to have a look in your pantry and decide what ingredients need to be thrown away because they are too old. This task only needs about an hour to complete, and the results are worth the effort. Don't forget to clean the spare bedrooms and prepare them for the next guests. Change the bedsheets, clean the windows, and refresh the air by adding a potted plant.
Touch Up Paint
Another quick way of preparing your home for summer is by refreshing the current paint scheme in your home, and outside. While it is relatively easy to paint the walls inside, when it comes to painting the exterior, things get a bit complicated. Exterior painting requires certain techniques that are a bit hard to master. However, a professional painter from William Nunn Painting can help you get great results so that fences are protected from natural elements, for example. The start of the summer is a great time for such a touch-up, especially if the weather allows. Instead of leaving it for later and spending a lot of money on repairs, it is better to do it now. The color is not even that relevant as long as the fence or the walls are protected.
Freshen Your Airflow
With the help of a few simple air-flow updates, you can ensure a cool summer. It is also a great way to reduce your electricity bills. If you have air conditioning units, get in the habit of changing your air filters each month. Make sure to check the condensing unit and eliminate any debris which could cause its malfunction. In order to do so, you need to consult the user's manual. Knowing that you don't have to deal with any malfunctions in your cooling system will help you breathe easier and take some weight off your shoulders. The summer heat will be a lot easier to handle in your home when doing so.
Be Ready To Party
Summer is a great time to celebrate. The weather is nice, the skies are clear, and birds are chirping in the garden. Whether you like to host garden parties, or you just enjoy having a meal with your family outdoors, you need to prepare this space in advance. Besides mowing the lawn, trimming the bushes, planting a few bright colored flowers, and adding some bird feeders, you also need to take care of the garden furniture and decor items. If the garden set looks a bit battered, then a quick paint job will do the trick. Add some cushions for comfort and a big umbrella for shade. Depending on your budget, you could even purchase a small pool or another kind of water feature.
Invite Summer Indoors
Home interiors can be made summery quickly and simply. Replacing a few decor items with some thematic ones will do the trick in some cases. If you don't want to invest any money in decor items, you can even make your own decorations. The internet is full of inspiring pictures that could come in handy. Moreover, a fresh bouquet of flowers is just as good for this occasion. Clean your curtains and replace them with sheer, airy ones that suit the summer sun.
Defend Against Unwanted Pests
The only bad thing about summer is the unwanted pests that always find a way to enter your home. Bugs and other pests love staying indoors, and no matter how much you try to get rid of them, they still find a way to return. However, you can seal your home properly and make sure they never enter again. Start by checking caulking around doors and windows and spay the place with insecticide to make sure they stay out of the perimeter. The main areas that you need to spray are around doors, windows, under skins, and in every corner of your room.
Summer is a great season for relaxation and celebration that should be enjoyed to the fullest. Take the time to refresh your property so that you can make the most of this season. The maintenance tasks described above can save you precious time, money, and stress. There is no better feeling than knowing that everything is in your order in your home. Besides the aspects already discussed, it is also important to consider stocking up. You can fill your medicine cabinet with sunblock, aloe vera, after-sun lotion, prepare a few fresh towels for the beach, and even put some backyard sports items in your garage so that you can take them when you next need them. A little preparation goes a long way when it comes to summer planning!