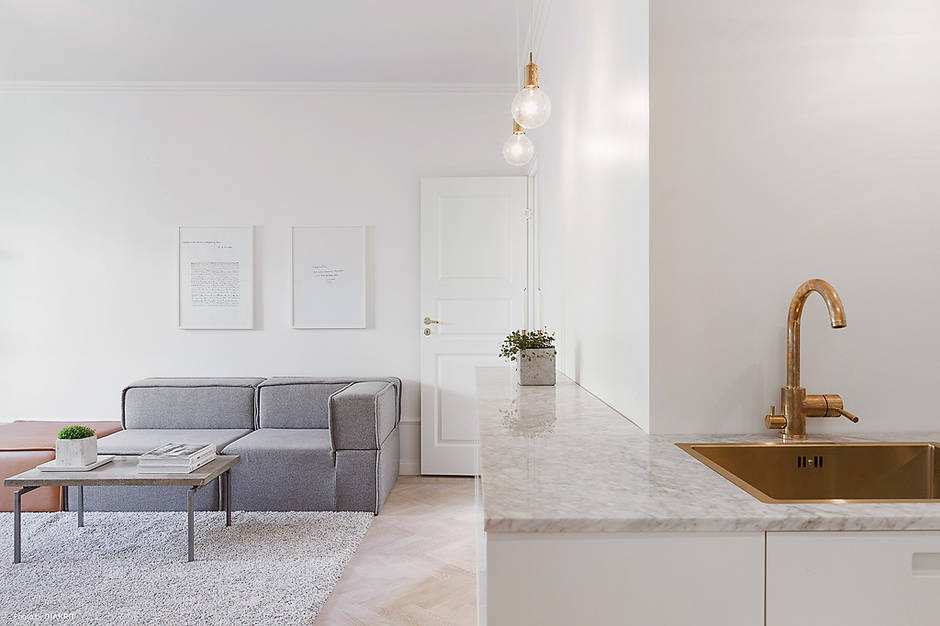 Small Space Budget Ideas in a Nordic Apartment
---
One of the most intriguing parts for an interior designer or architect is not just to create your projects and just help people find the best of their space, but also to see, how your partners in this field manage to solve a similar problem that you're having. The challenges that come up most often for anyone in this field –  a client with a small budget or a client with small space. Sometimes even both of these combined. There's a ton of ideas for apartments, that are cozy and light, and liveable, while still having not that much space, but you have to know what to look for. Today we are sharing a great example of a small space, that features a light and airy feeling and simple design, that can be easily achieved and wouldn't cost a fortune to set up. Along with the interior that we are sharing today, we will also share DIY ideas of a few details that you see in this apartment.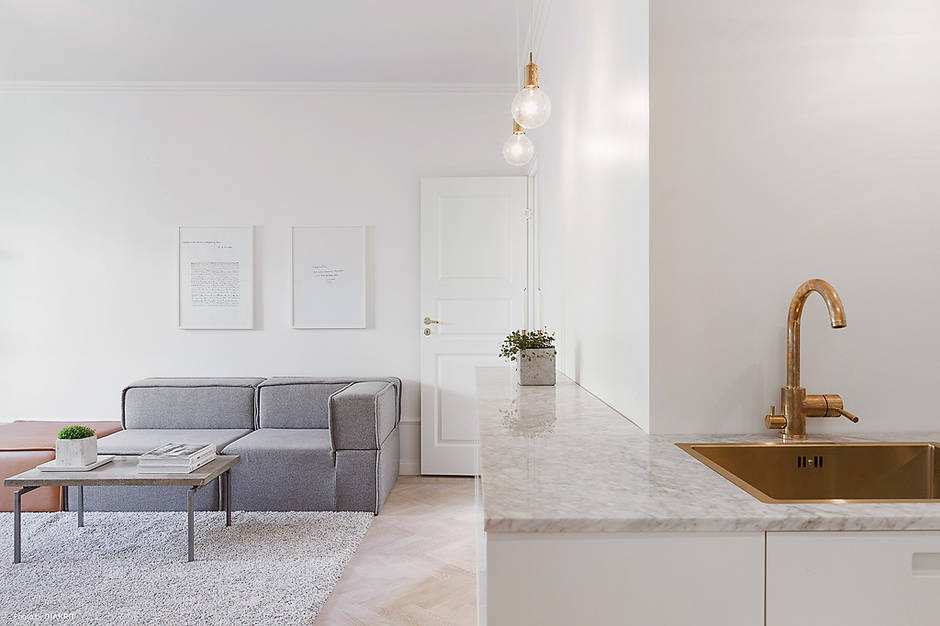 ↑ In the top photo, there are some counters for storage, that go along the wall and is an extension of the kitchen counters. The countertop looks like granite/marble but can be achieved, by choosing a veneered MDF plate and covering it with a contact sticky paper, that has your coveted print. You can find how to create it right here. The light fixtures use here can be found at almost any hardware store, just to match a brass colored sink, you can easily spray paint it to match the colors.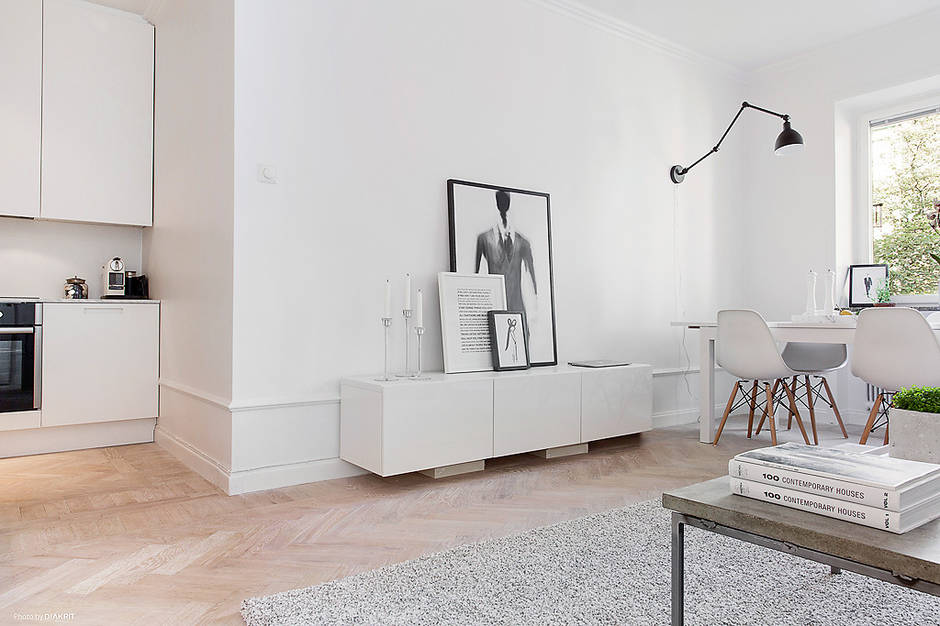 ↑ To give your contemporary space a more classic look you can add a baseboard, that's a bit thicker with a simple trick like showed here and here.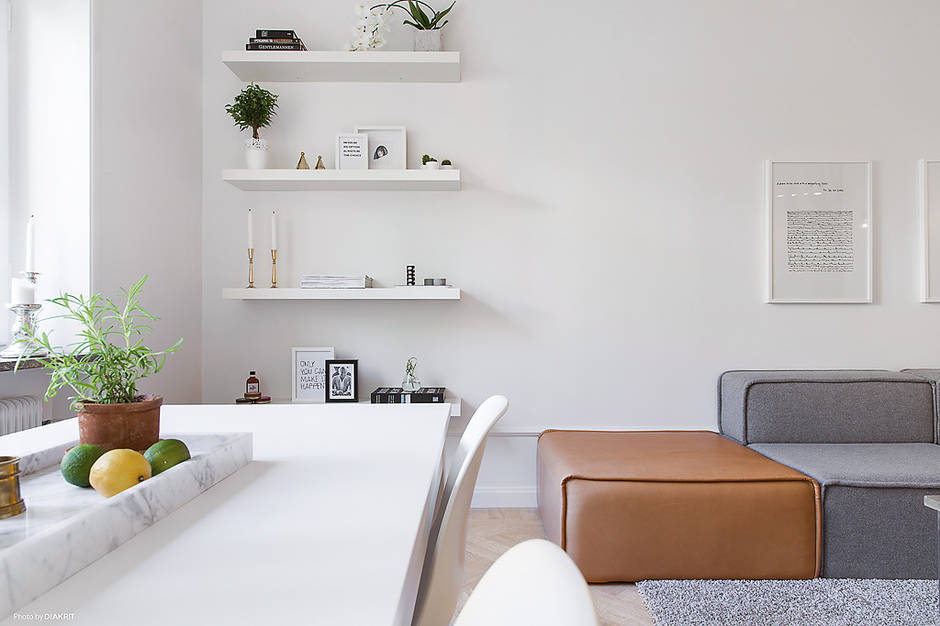 ↑ For a lighter look in the living room, try to install a floating shelving system, which does not obstruct the aesthetic view of the wall. You can find an economical choice of these in any Ikea store or just try to craft and make it yourself, like showed in these crafty post here and here. Also, to stay close to Scandinavian/Nordic style look, you shouldn't clutter your space with too much objects and details and a colorful palette. The main idea is to style and decorate in a balanced monochromatic palette and to reduce the decor to a few essential details.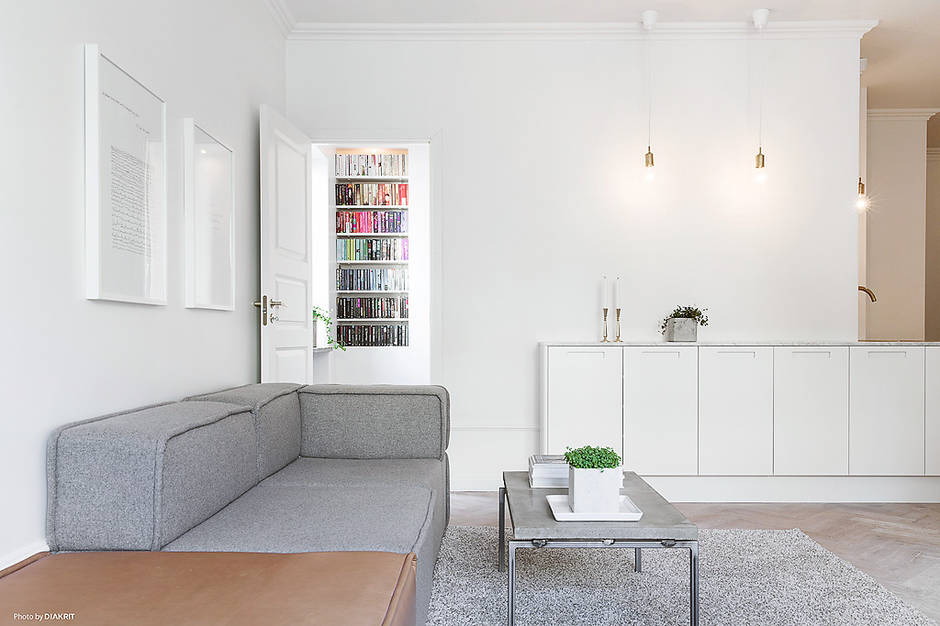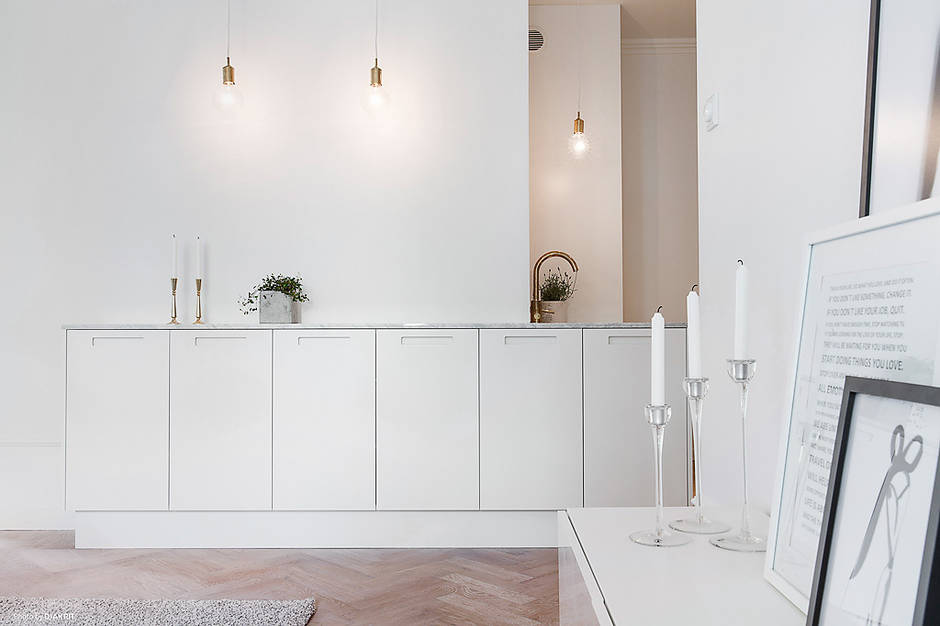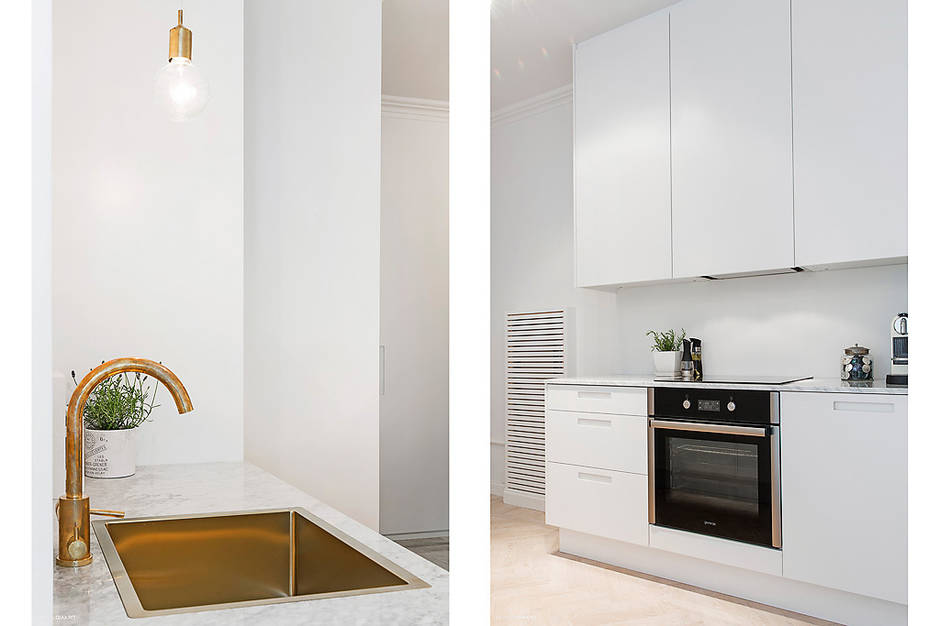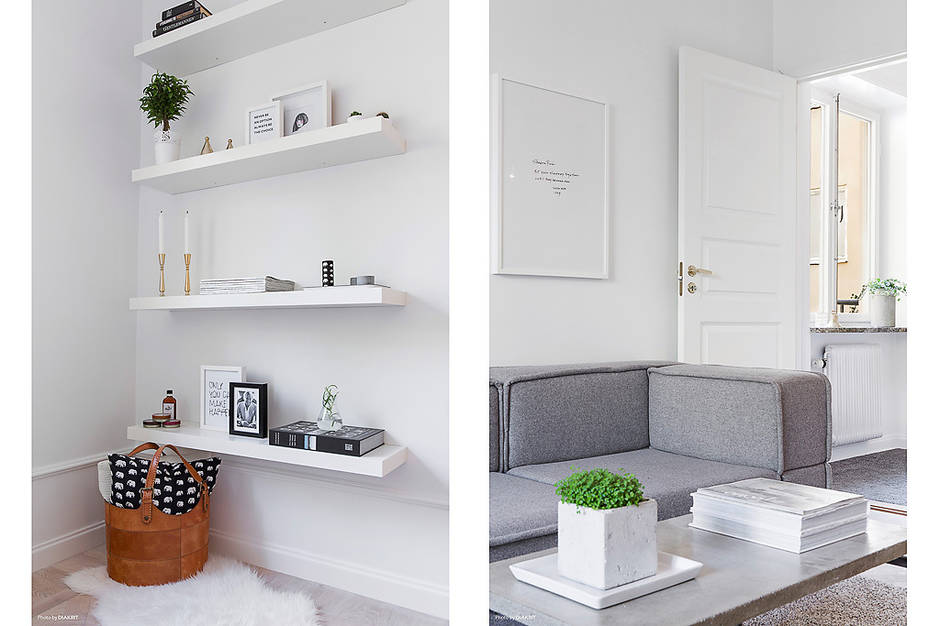 What makes this space feel clean, airy, light, and still welcoming – a dedication to staying in a light palette, not over-cluttering it and adding a few of your personal touches, like for example a videotape collection laid out by color and a matching colorful graphic bedding.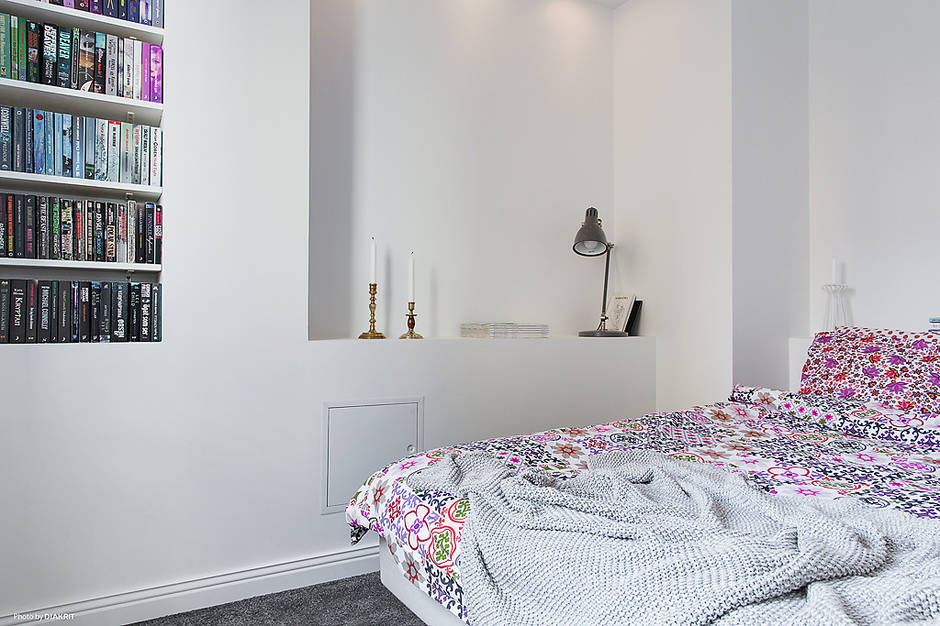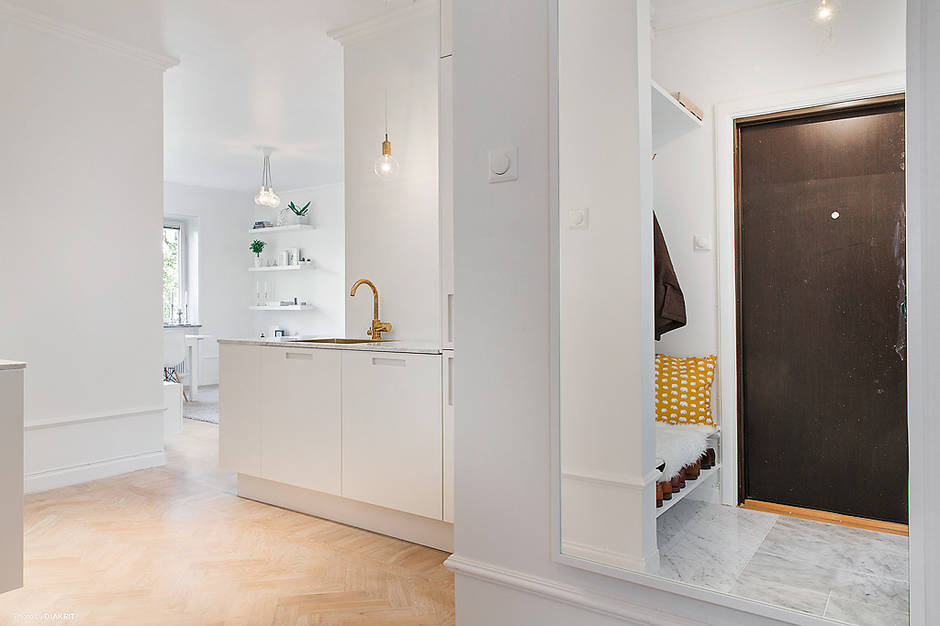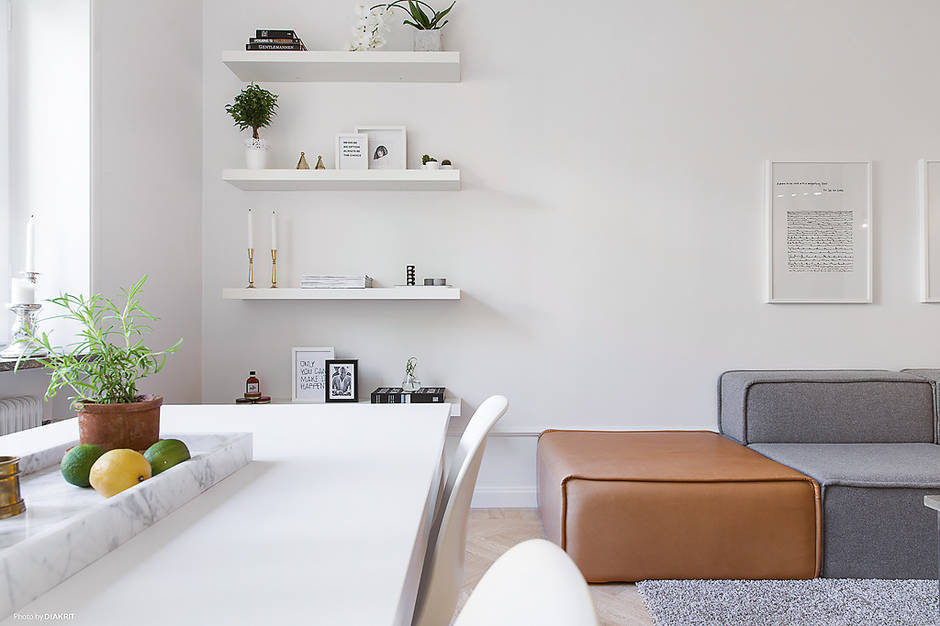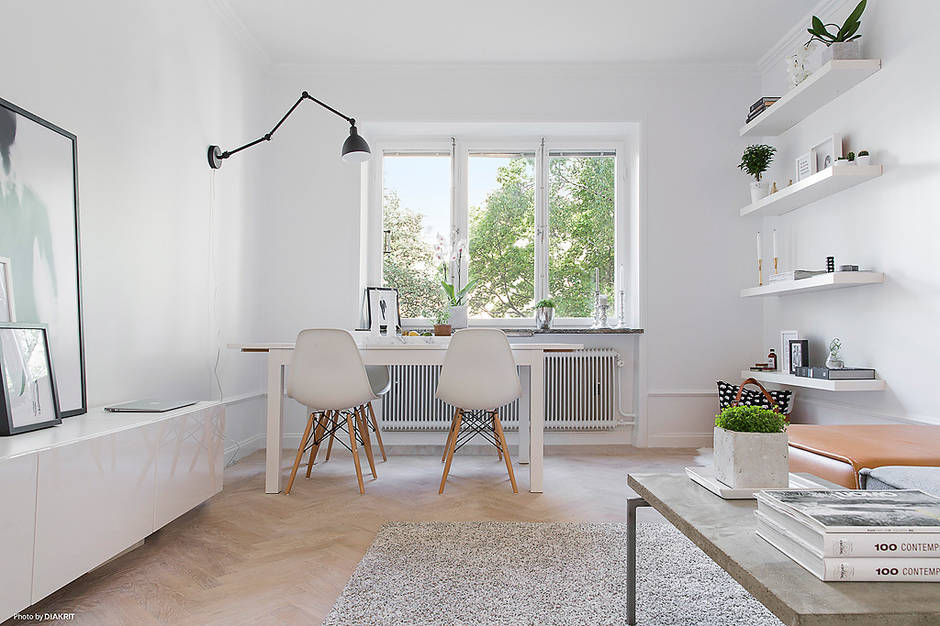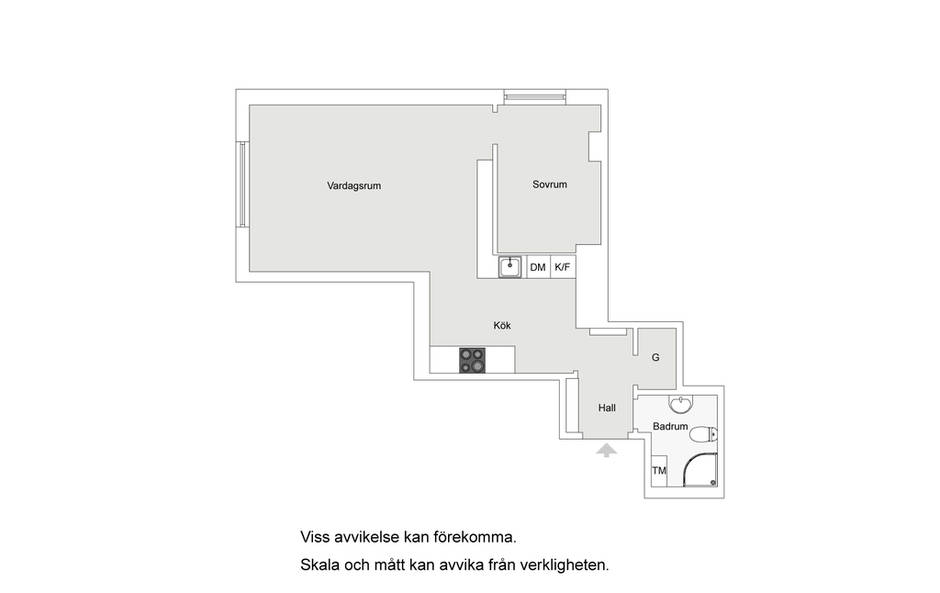 Via BO|STHLM